In this article, you will learn about the notification center – an essential component of your PageFly system. It will inform you of important information regarding your pages and shops.
The notification center is at the top of the PageFly navigation as shown in the image below.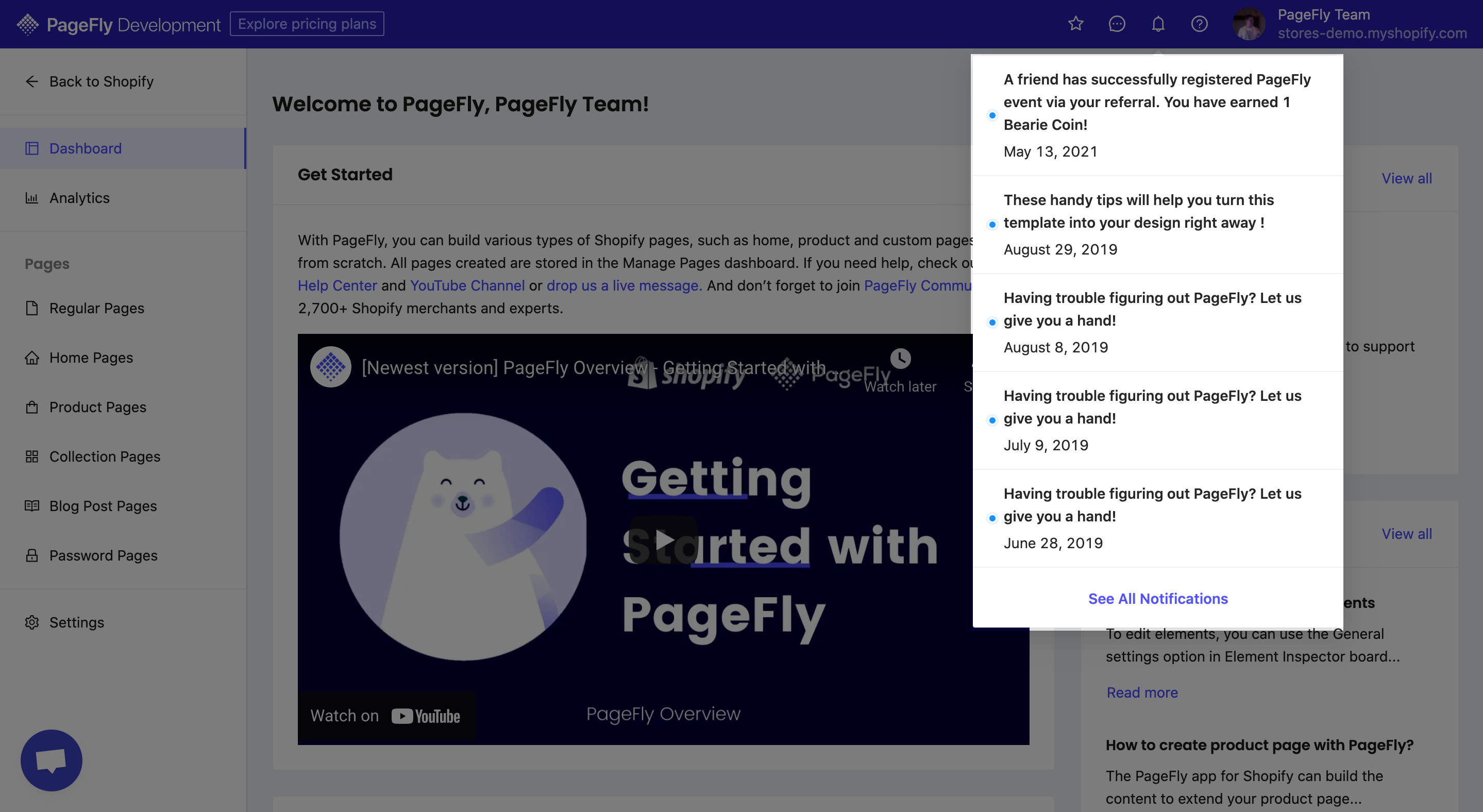 The notification center can be seen whenever you access PageFly, even in the page editor.
All notifications
Click on the 'see all notifications' option to see all your notifications from PageFly. You will receive information about the PageFly program such as Referral Program, some tips when creating pages with PageFly.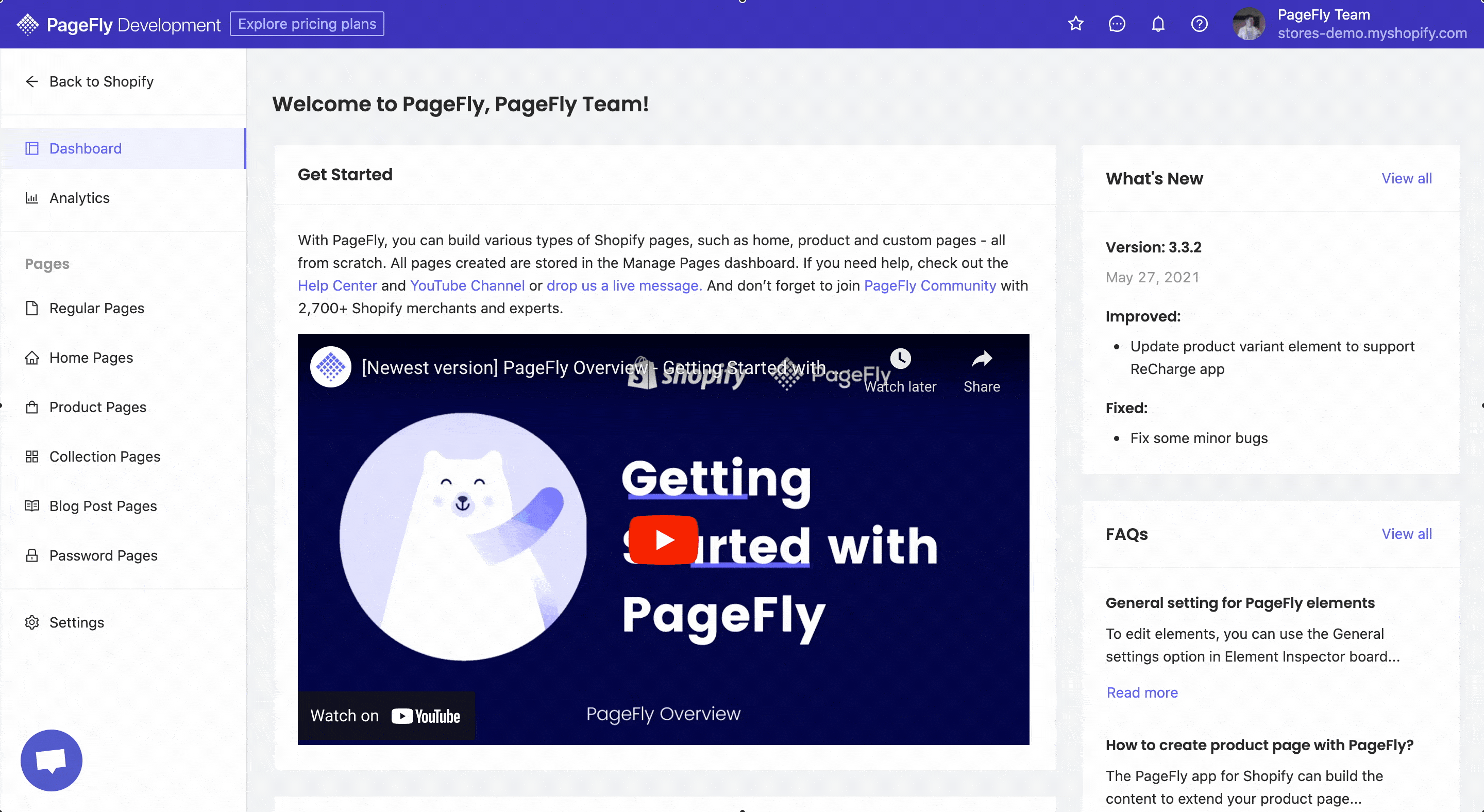 With the notification, that you have checked this, it will display with fade color compared to others on the Notification box.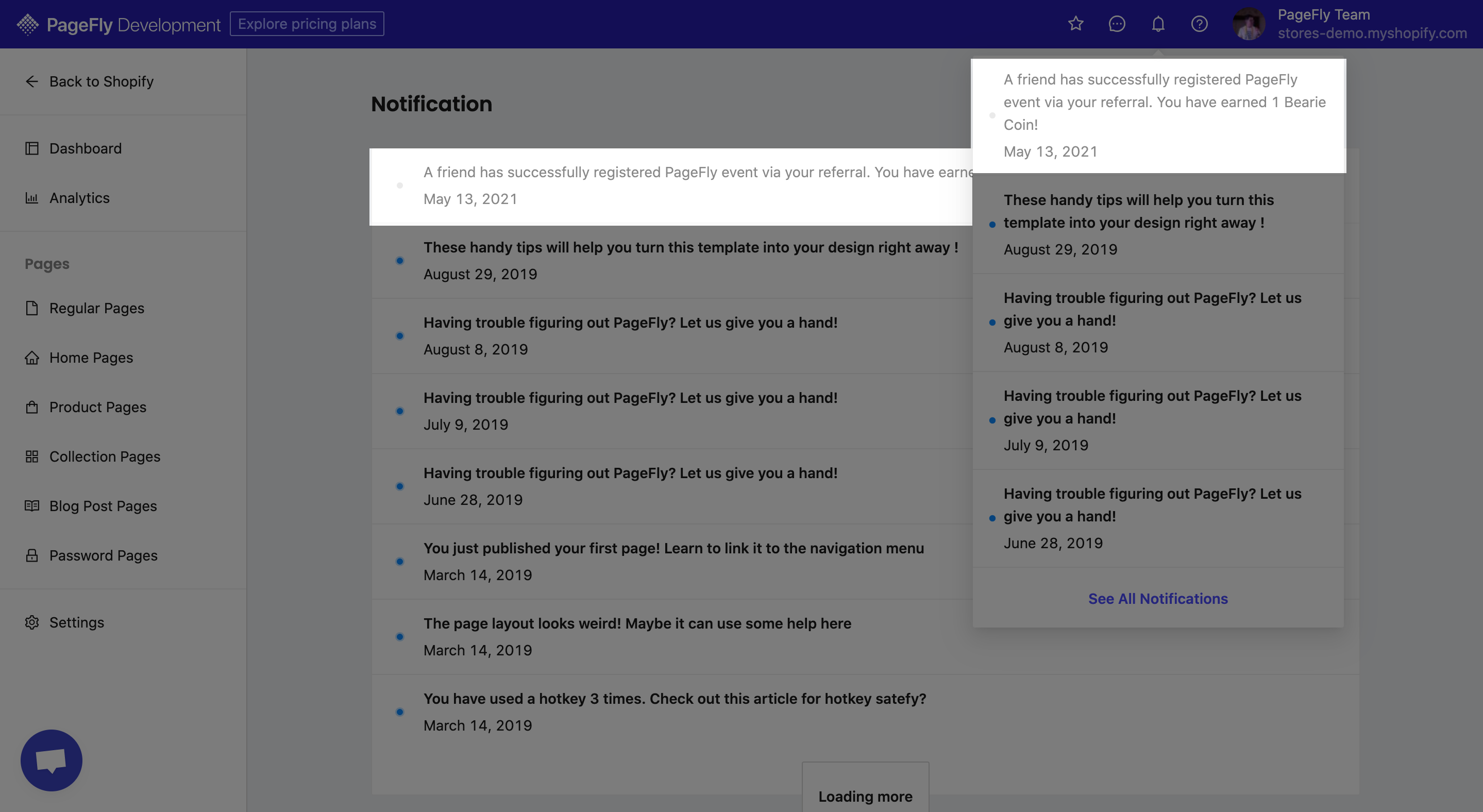 Learn how to build visually impressive and high-performing websites with ease using PageFly – watch our informative video tutorial now.