In this article, you will learn about the Element toolbar and how to use it.
About element toolbar
Whenever you select any element in the editor, the element toolbar will appear right away. You will notice a Toolbar sticking to that element as a black panel.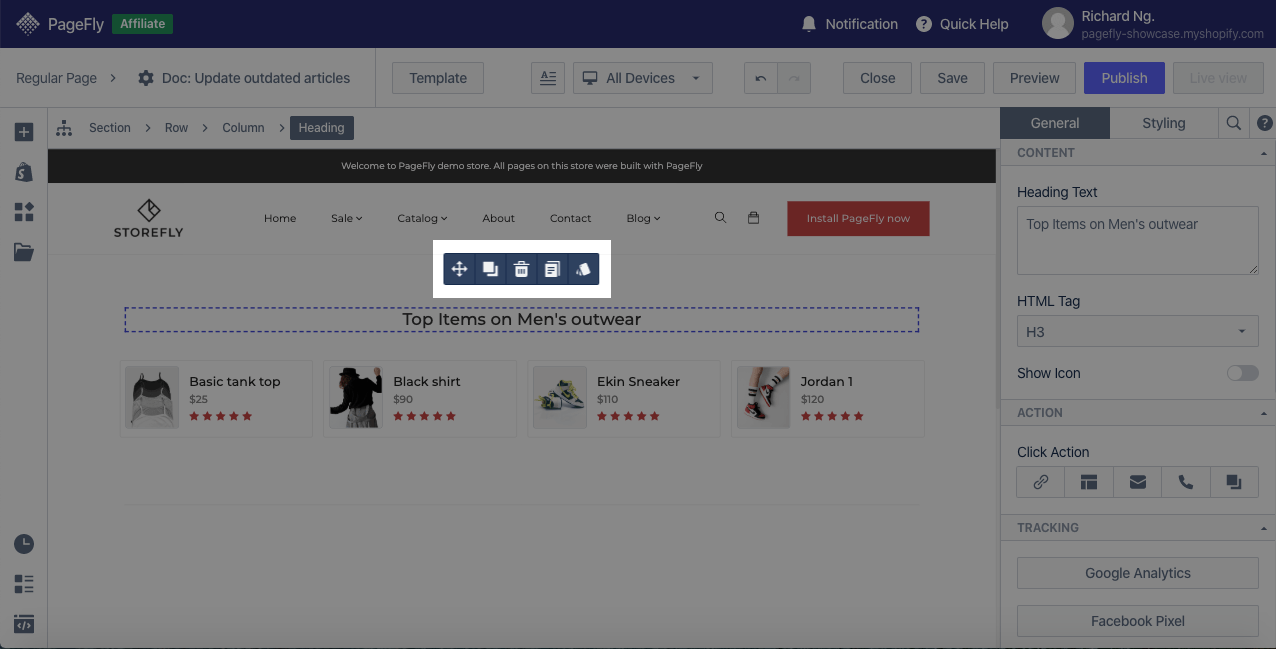 Let's take a look at the functions of the element toolbar.
Functions
Move (or Drag and Drop): Select to choose and move the element.
Duplicate: Select to make a copy of the element.
Delete: Select to delete the element.
Copy Styles: Select to copy the style of the element.
Paste Styles: Select to paste the copied style to the element.
Note for The Copy and Paste Styles features: They are very powerful and useful. They help you to copy and paste the styles you want fast and easily. This helps you to save time and effort when editing if you want to have many similar styles.
However, this Copy and Page Styles features work with the same element only. For example, you can copy and paste the style of a button to button, you cannot paste the style of a button to other elements.
You can consult the video below
Its functions in the Paragraph element
When you select specific text in a paragraph or even the whole paragraph, it shows up differently from the common element toolbar.
Text color: Select to choose the color for the text.

Background color: Select to choose the color for the background of the text.
Superscript: The text you choose will be moved up a little bit.
Subscript: The text you choose will be moved down a little bit.
Bold
Italic
Underline
Insert link: Insert the link for the text.
Remove link: Remove the selected link for the text.
Clear format: Choose this option if you want the text to return to its original format.
You can check the video below