In this article, you will learn about the User Interface of PageFly.
Step 1: Access the PageFly Settings
To access User Interface, you need to access PageFly app > Settings > User Interface.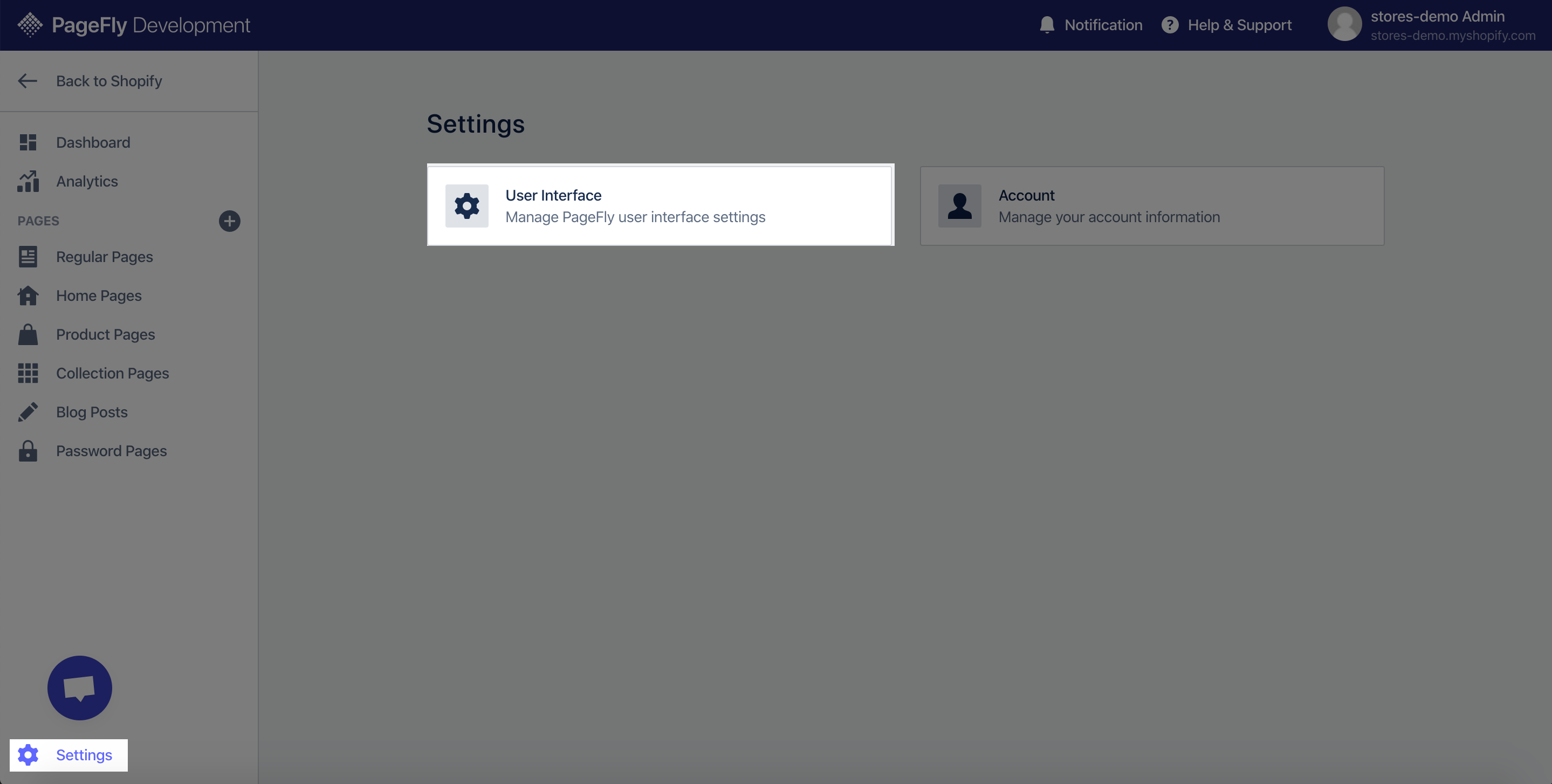 Step 2: Choose the language you want
In this User Interface section, you can select the language of the app user interface.
Currently, PageFly provides 5 languages such as English, Deutsch, Português, Français, and Chinese (中文) for you to choose. However, this doesn't stop there, we are improving to provide more in the future so please stay tuned and do not worry.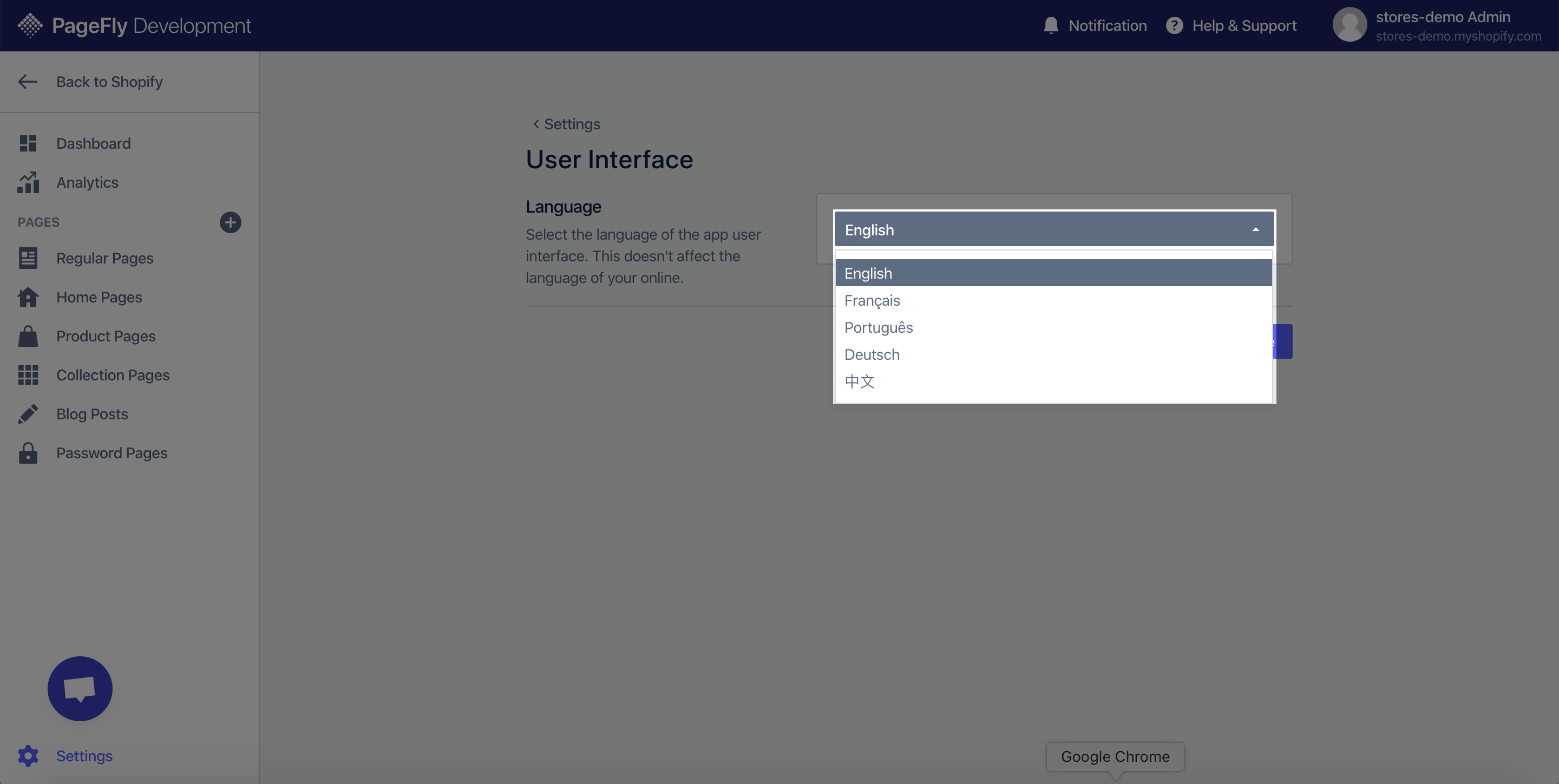 Remember to save your work when you finish choosing.
Step 3: See the result on the editor
Note that the language you choose here doesn't affect the language of your online store.
Deutsch
If you choose the Deutsch, then the interface will turn to this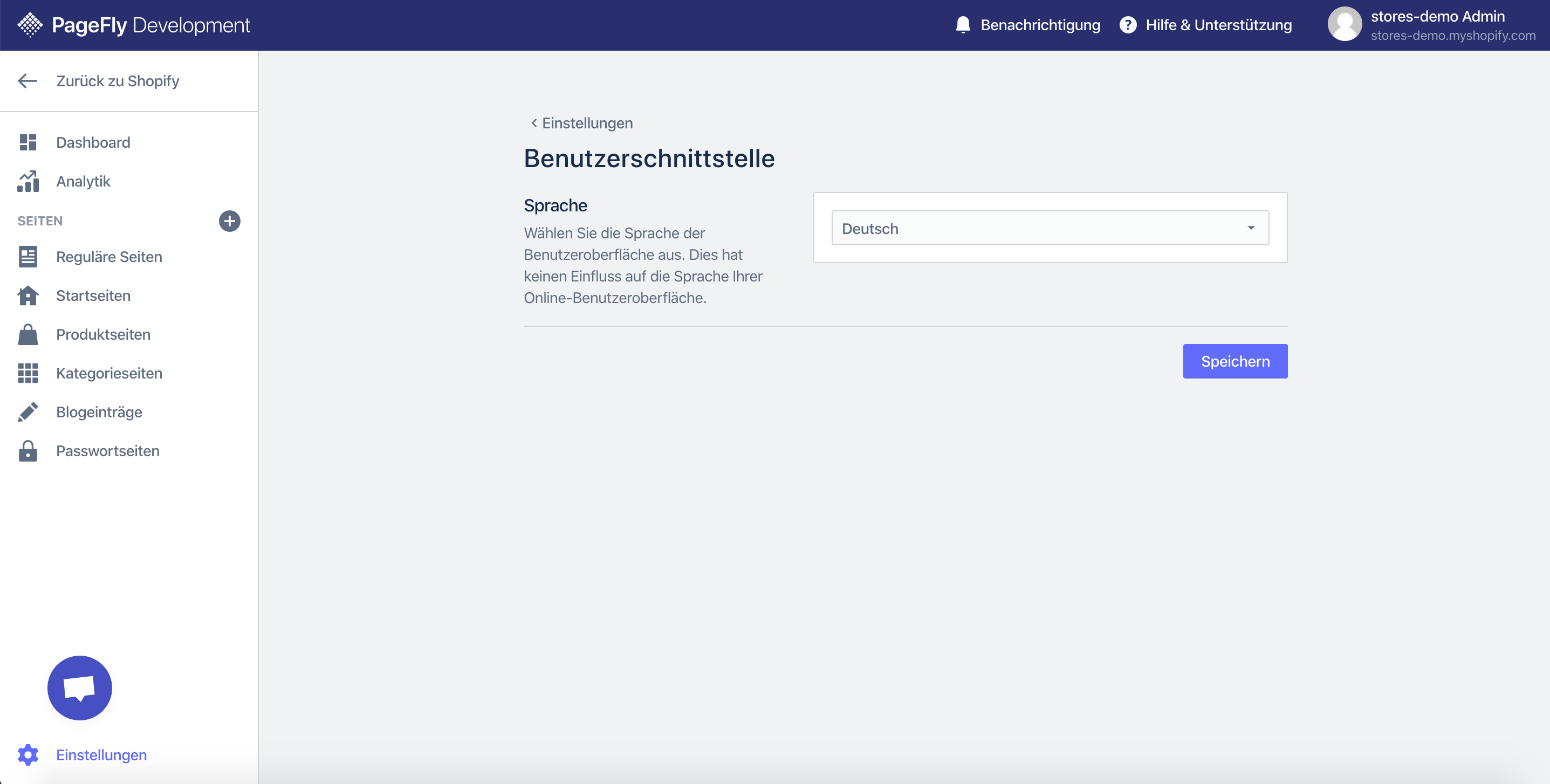 And this is the page editor interface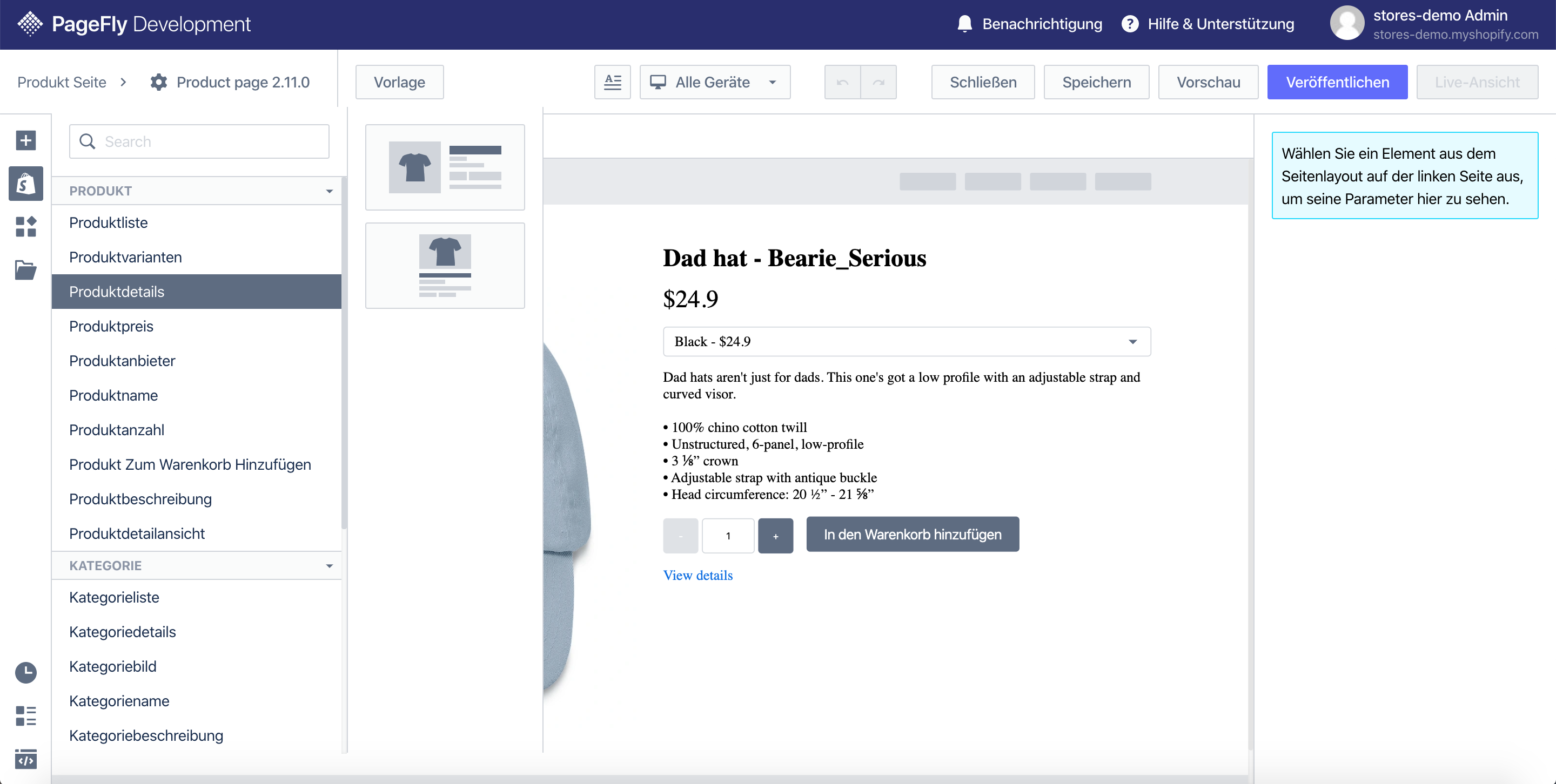 Français
The interface will be like the image below if you choose the Français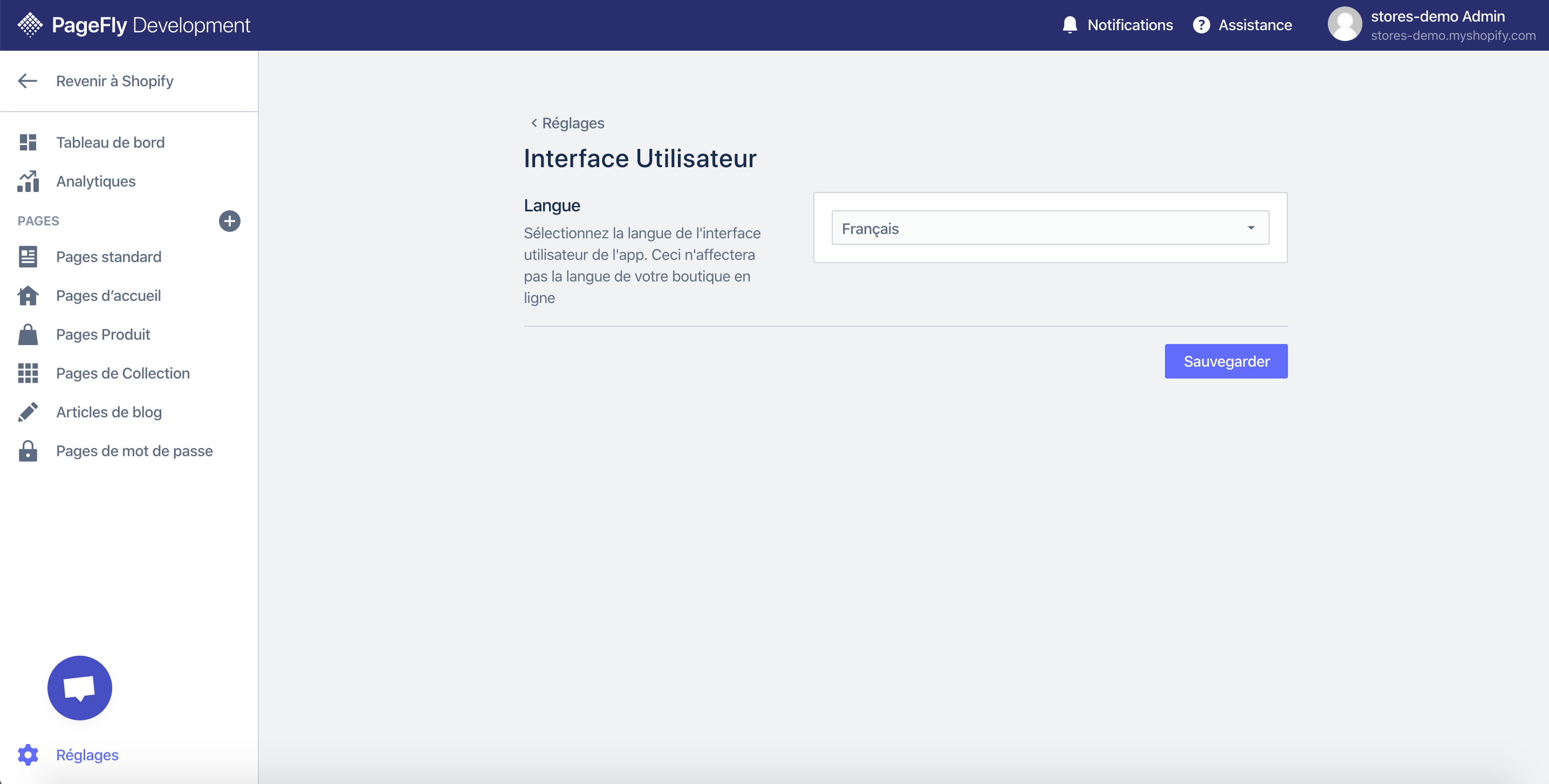 When you go to the editor, the Français is shown like the image below
Português
When you choose the Português, the interface will change like the image below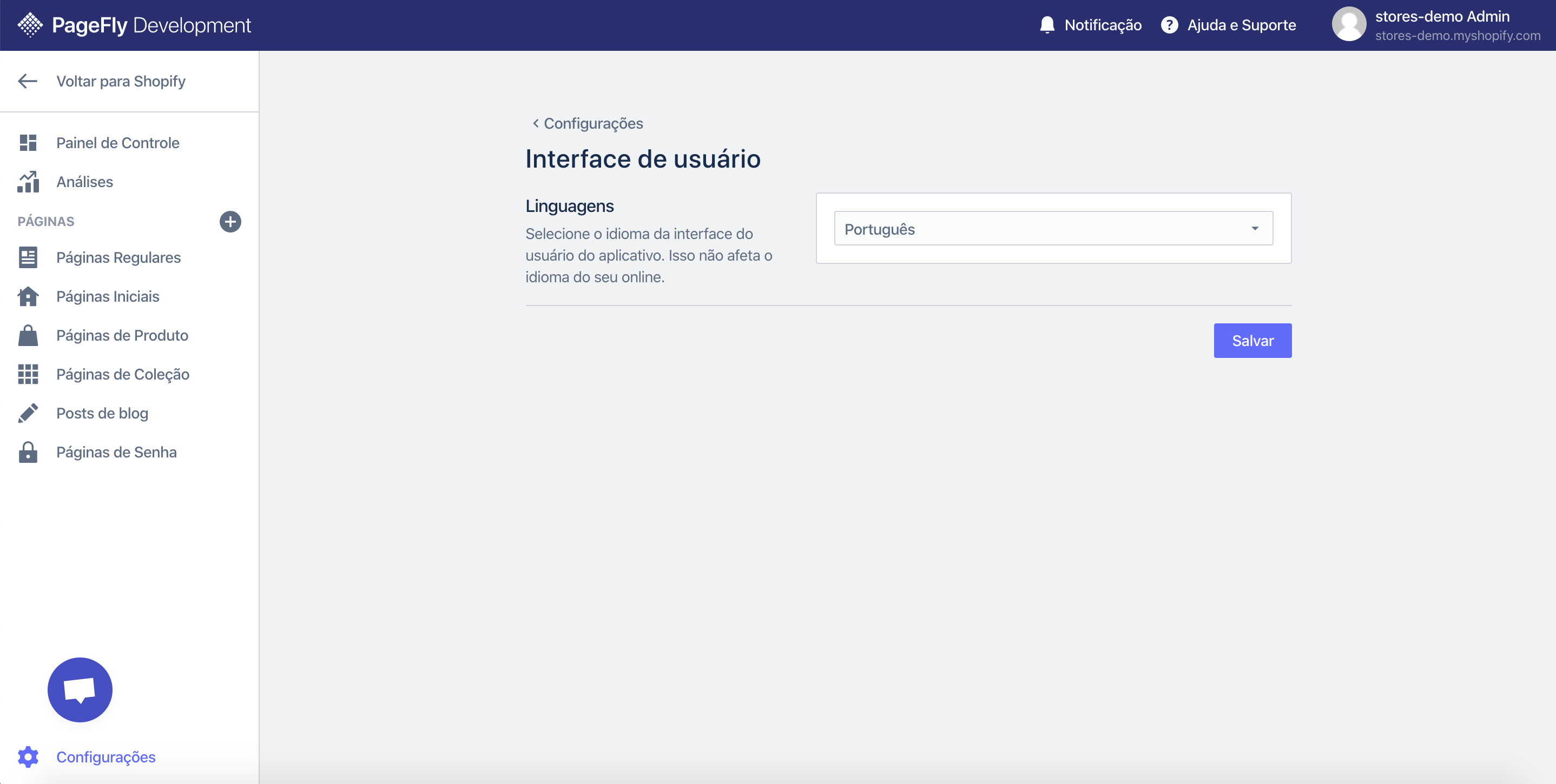 And the editor is displayed below
Chinese (中文)
In the PageFly 2.13.0 version, PageFly updated the user interface in Chinese.
When you choose 中文, the interface will be changed like the image below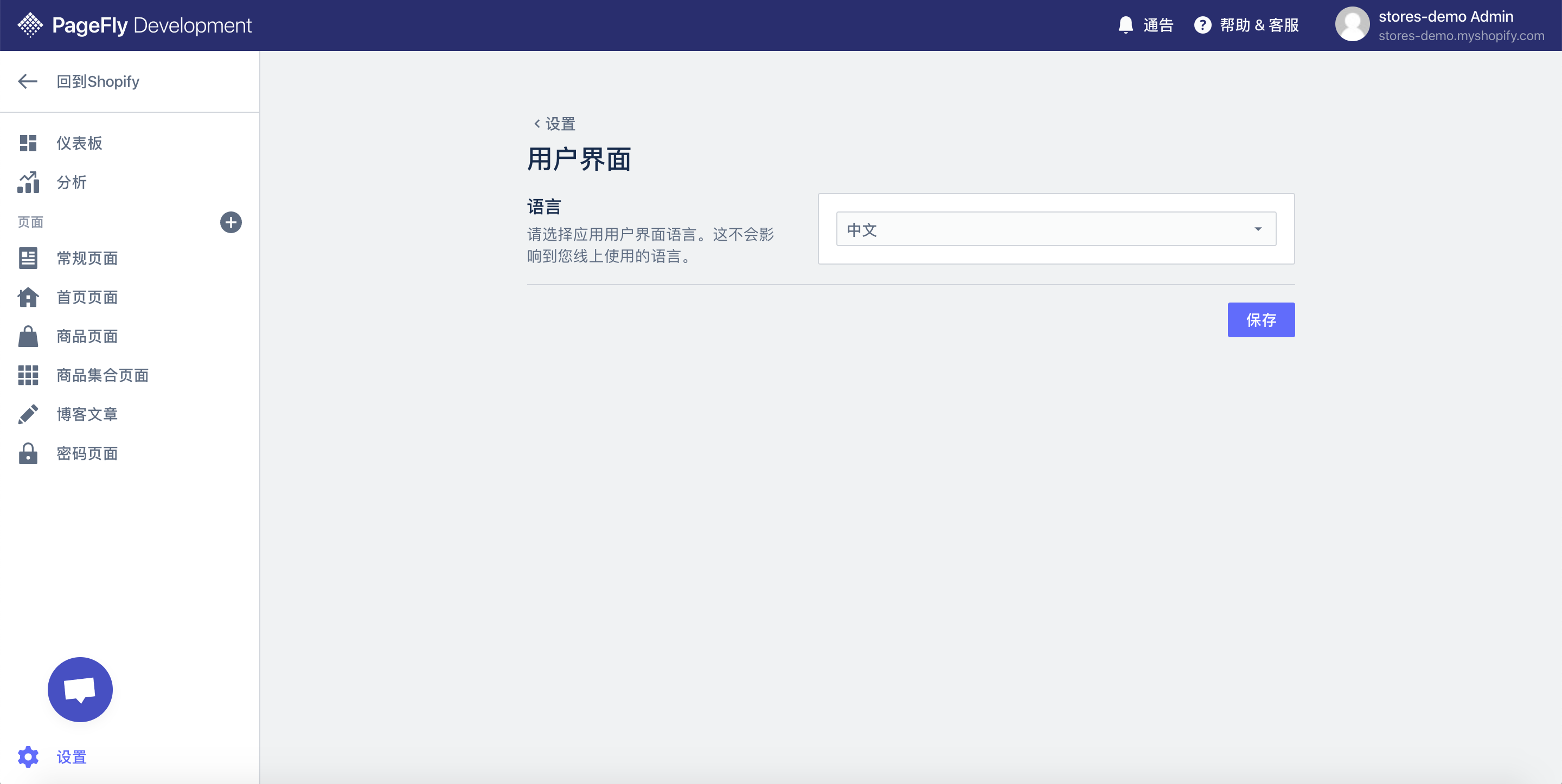 And here is the page editor in Chinese