In this article, you will learn about the top navigation as well as top sections of PageFly editor page.
Top bar
The top bar includes useful links to Go to Dashboard, Perks, Start Live Chat, Notification, and Help and Support.
Key features in the top bar of navigation: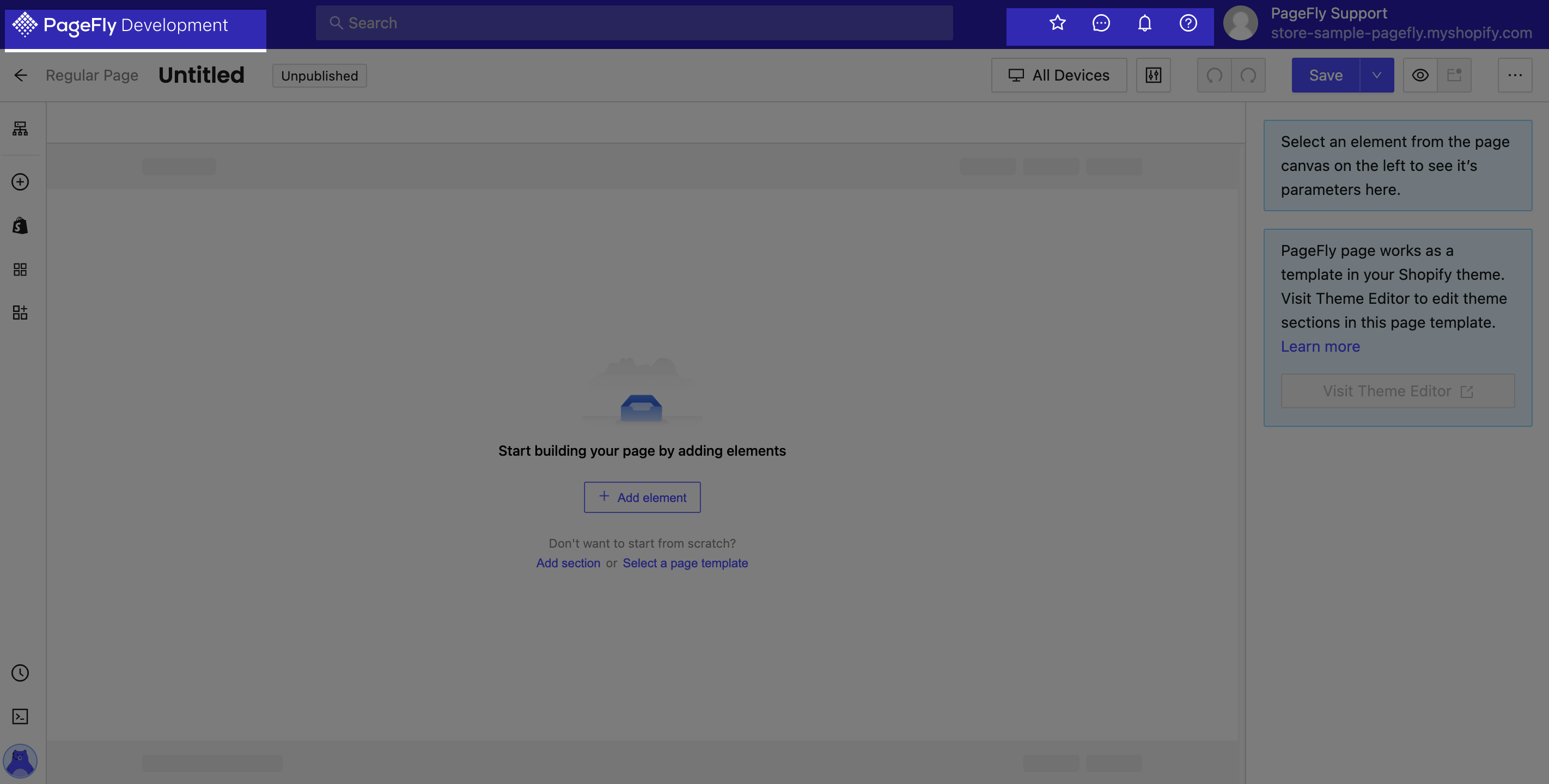 Name
Description
PageFly logo
Click to go to the PageFly app Dashboard. 
Perks
Exclusive Deals Just for PageFly's Users:

This is a special collection of discounts, extended trials, and more from your favorite Shopify apps (PageFly's partners) for PageFly

Start Live Chat
Whenever you have any concerns and problems, you can contact to PageFly support team by clicking on the Start Live Chat icon on the top navigation.

Notification
Click to check the notifications from PageFly or go to the PageFly Notifications Page to see all the notifications.
Help and Support
When you click the Quick Help button, you will see a box like image below:

You can search for elements or anything which is related to PageFly in the search box, then you'll find some related articles in the Help Center displayed. Click on one of these articles to go to the Help Center.

Click the Join PageFly Community will lead you to the PageFly Facebook group that converges a lot of PageFly users.
Click the Browse the Help Center will lead you to the PageFly Help Center.
Click the See video tutorials will lead you to the PageFly Youtube Channel.
Key features in the menu bar of navigation: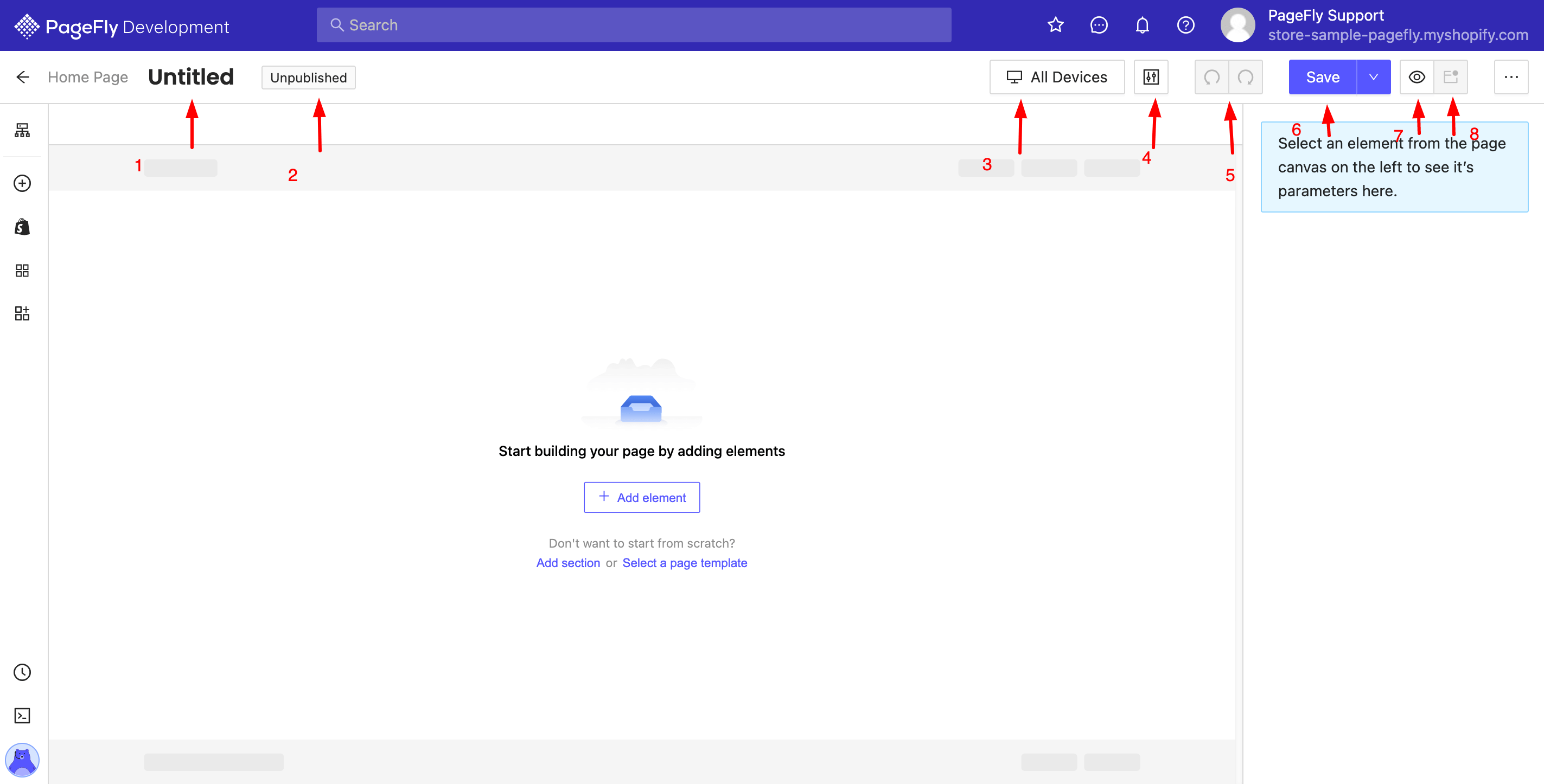 Description
1. Page Title
Display the page name. You can rename this page when you click on it.

2. Page Status
You can see the status of your page is published or unpublished in these features.
3. Device Selector
4. Theme Styling/ View Page Structure
Allow you to activate the theme's styling in the editor for a more "natural" editing process. Once turned Theme Styling on, you will see the real header/footer of your Shopify theme as well as other theme styling.

Turn on View Page Structure.

5. Undo / Redo
Undo or redo the last actions made
6. Save & Publish/Unpublish
7. Preview
You can see your page in the Preview mode when you save it. Normally if you don't want to publish your page before it is completed, you should choose the save option and check it in the preview mode.
8. View Live Page
You can only see your page in your live store with View Live page mode when you select publish this page: