In this article, you will learn about the Autosave feature in the PageFly editor page.
About Autosave feature
Auto save feature is designed to save your pages automatically and help to prevent losing your work.
When you turn this feature on, every change you make with the editor page will be automatically saved.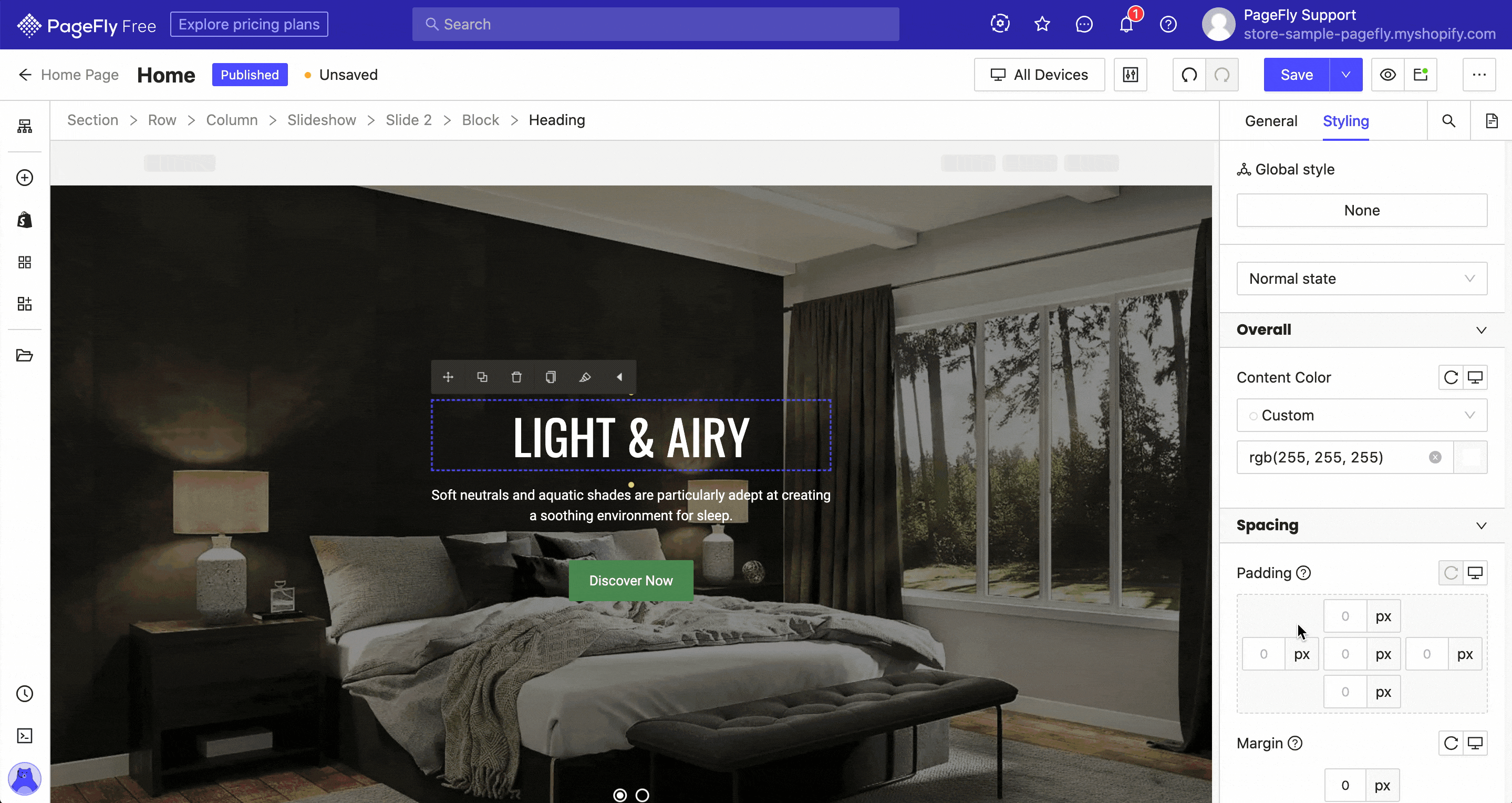 How to use Autosave feature
1. Turn on Autosave
To use the Autosave feature, you just need to click on the Editor Settings icon > Turn on the Enable Auto save. Note that if you want autosave for all of your pages, you will need to turn this feature on for each page.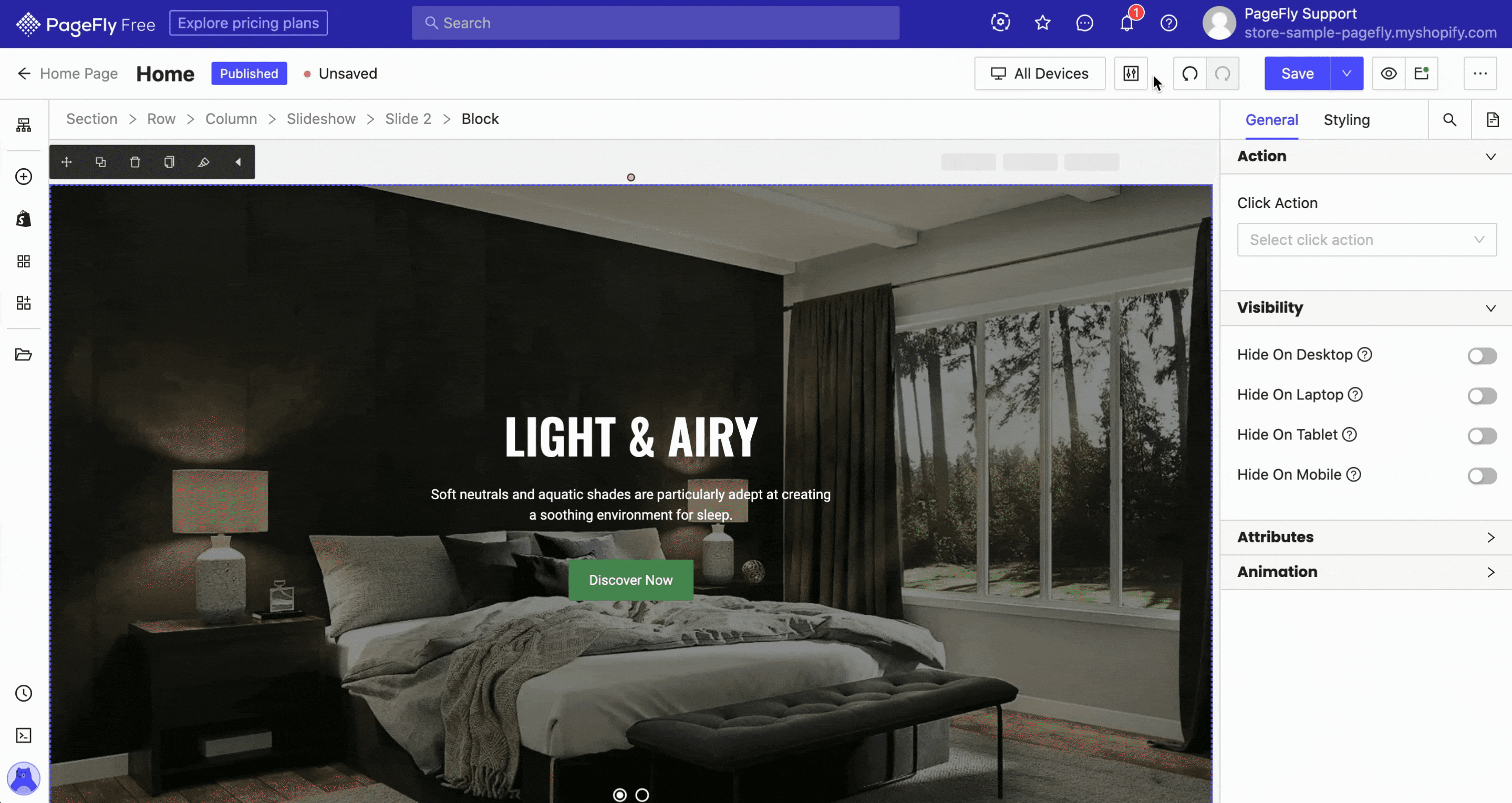 After turning this feature on, the saving status here will be updated along with the changes you make in the editor page.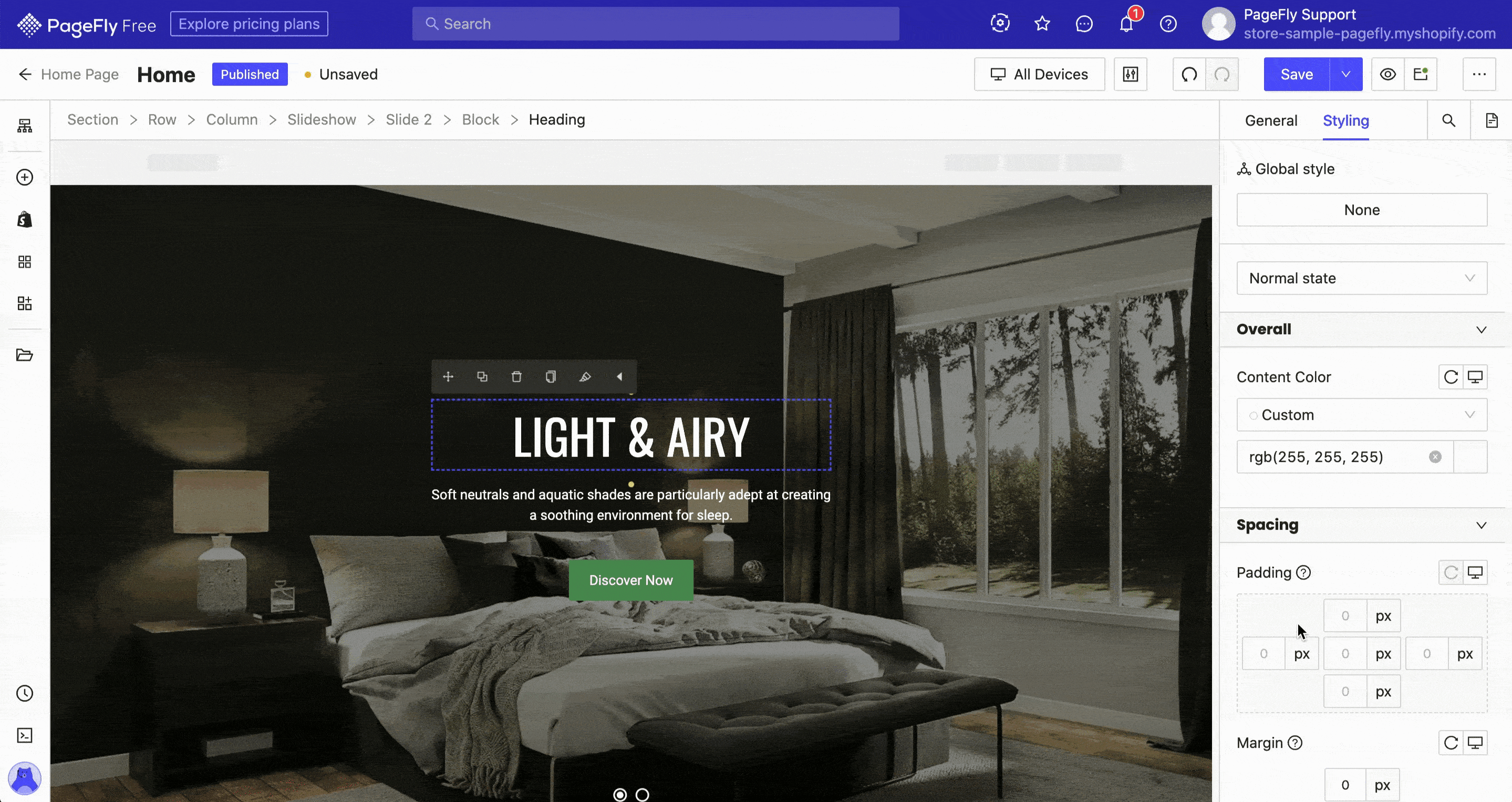 2. Check last saved time of the page
When the status switches to Saved, you can hover the status to see the last saved time of the page.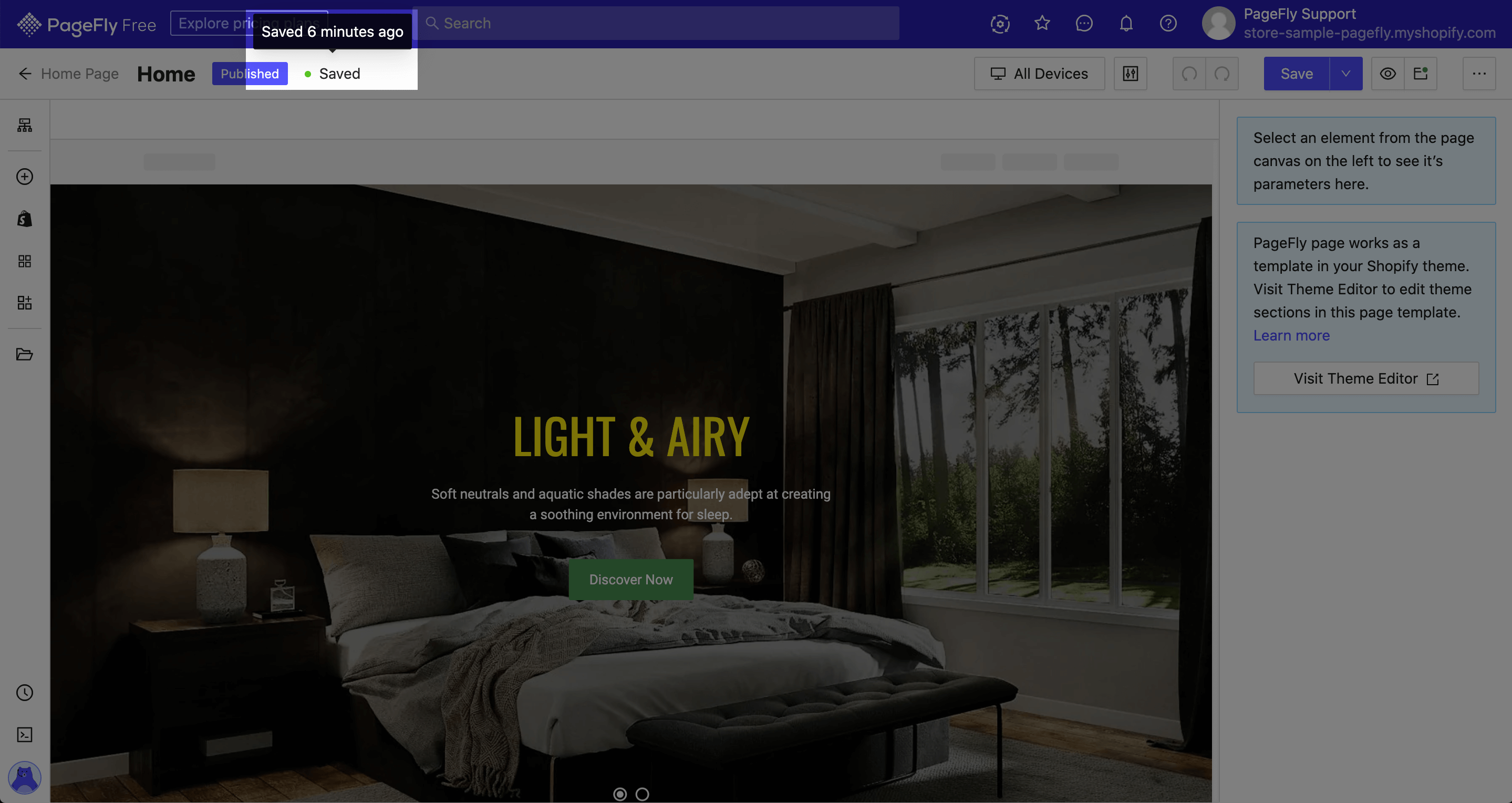 Important note:
If any error occurs when AutoSave is running, the saving status will switch from Saving to Unsaved and the page will still automatically save if you make any other changes.
Once you turn on the AutoSave, everytime you exit then open the page again, the saving status will show Saved.
When you Undo/Redo any changes, the AutoSave will run and save that version.
Frequently ask questions
1. If I don't turn on the Autosave feature, can I still manually save the page?
Answer: Yes, you still can manually Save the page when the Autosave feature is turned off.
2. Can I edit the page while the autosave is still running?
Answer: Yes, you still can edit and make more changes with the page while the Autosave feature is saving.
3. Should I turn on autosave before or after editing the page for the first time?
Answer: It's up to you, but we do suggest you turn the Autosave feature on so that your page will be saved and you can find every version of the page while editing in the Version history.
4. I have selected the "Don't ask me again" box when the popup asks me to enable Autosave show up, why does it still show on other pages after I save the page?
Answer: When you click on this box, it will only be turned off for that page. For other pages, the popup will show to remind you to turn on AutoSave so that you can store each step while editing the page.
5. If I turn on Autosave, each change will be stored in the Version History right?
Answer: Yes, all of the changes will automatically be saved and stored in the Version History.  You can check, restore or delete the version you want. If you delete the version, it will not affect the current version of the page. Please check the Version History manual to understand more about the progress.