In this article, you will learn about the interface of the pages list in PageFly.
The page list outlines the specific types of pages that you can use in your shop. There are a total of six pages listed in six different page types. You can choose from Regular pages, Homepages, Product pages, Collection pages, Blog posts, and Password pages.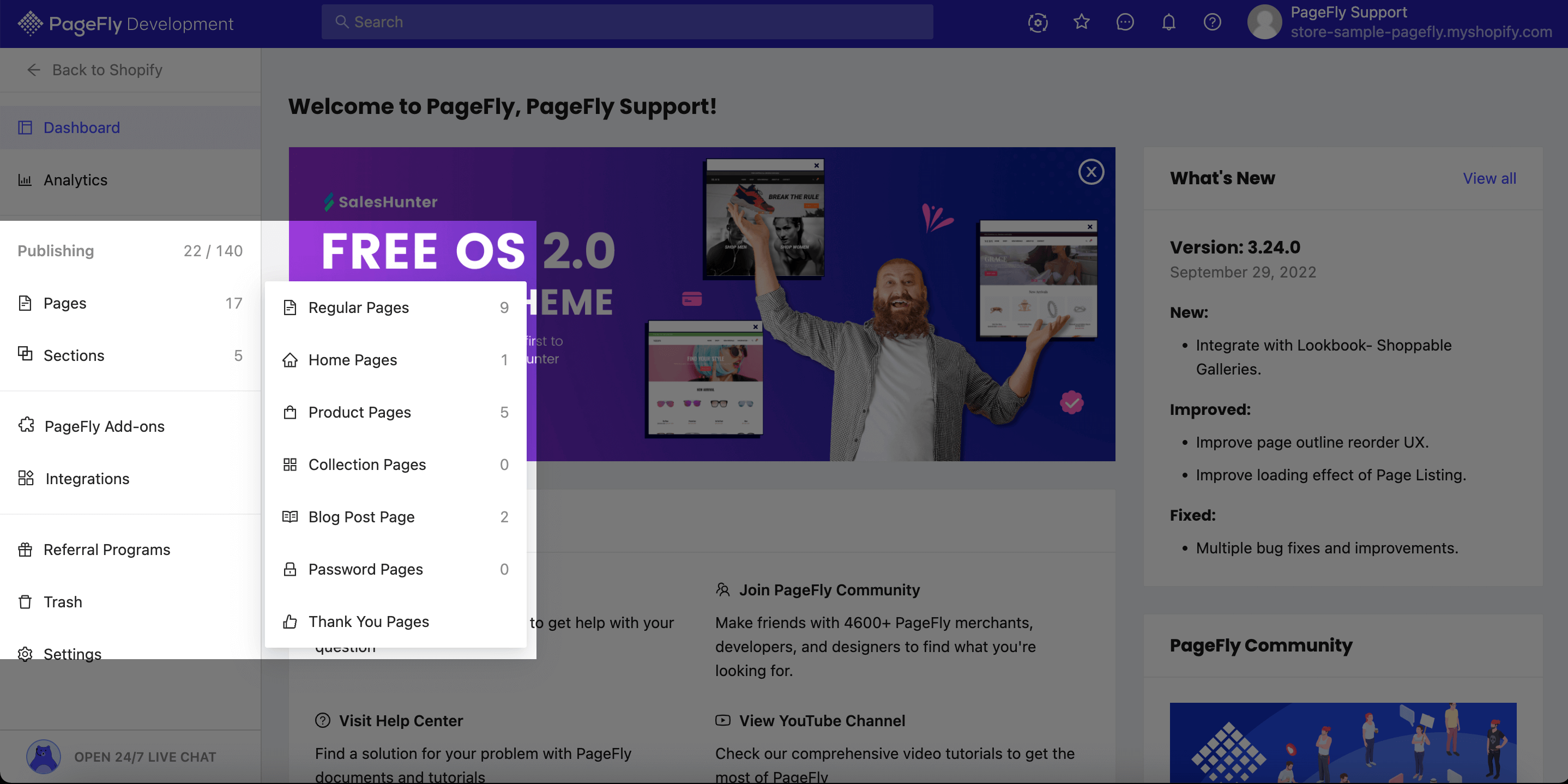 Under each page's list, there are key features as shown below.
List of pages
In this operating area, you will see the list of all pages created for each particular type, in this example, it is a regular page type.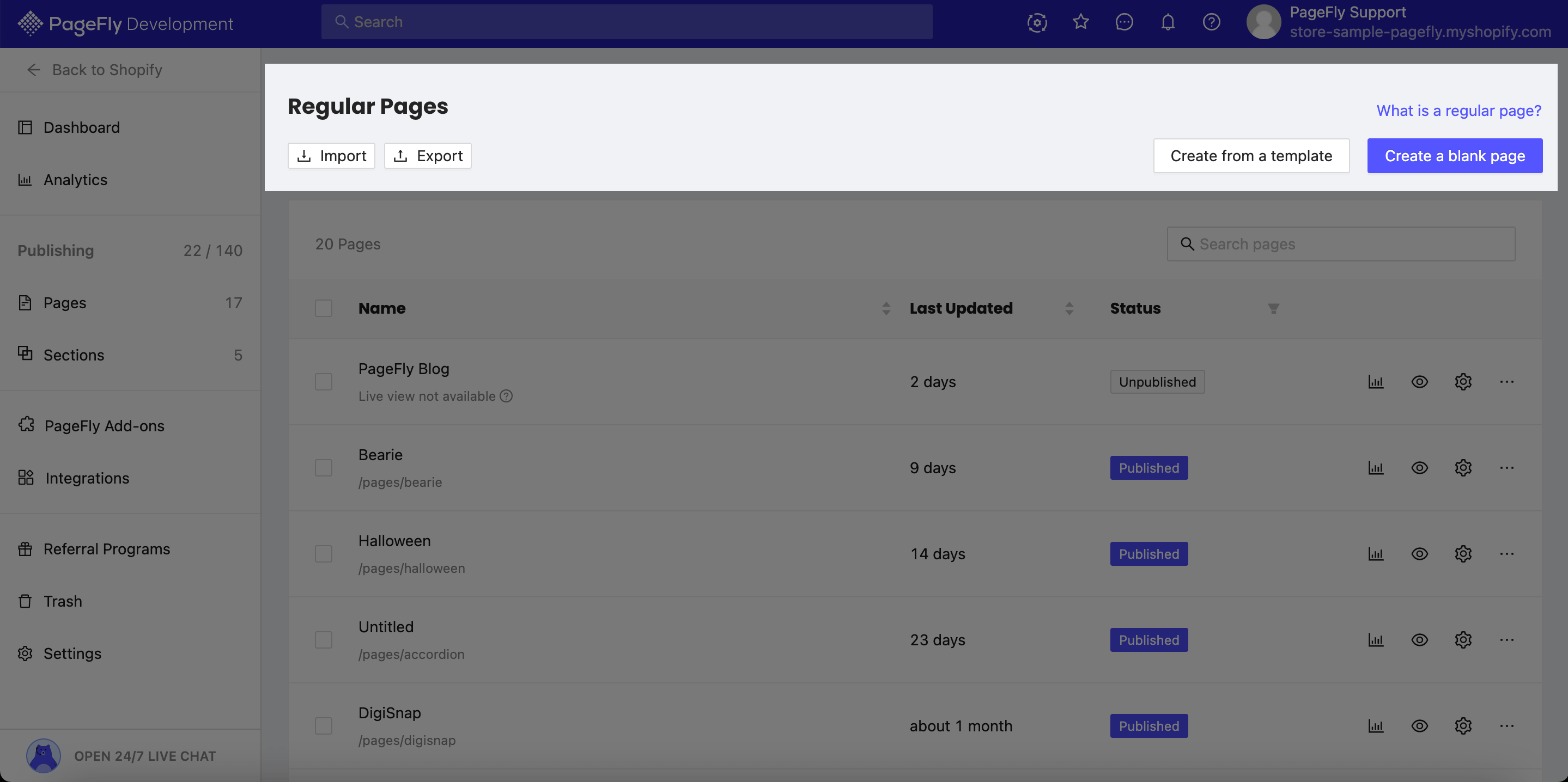 You can see the page title, the latest update, and the state of the page (published or unpublished). Before each title is a checkbox to help you perform bulk actions, for example, to delete multiple pages at once.
Another way to create a page is to access the page list and click the Create a new page button on the top right. Here your page will automatically assign its page type from the first click.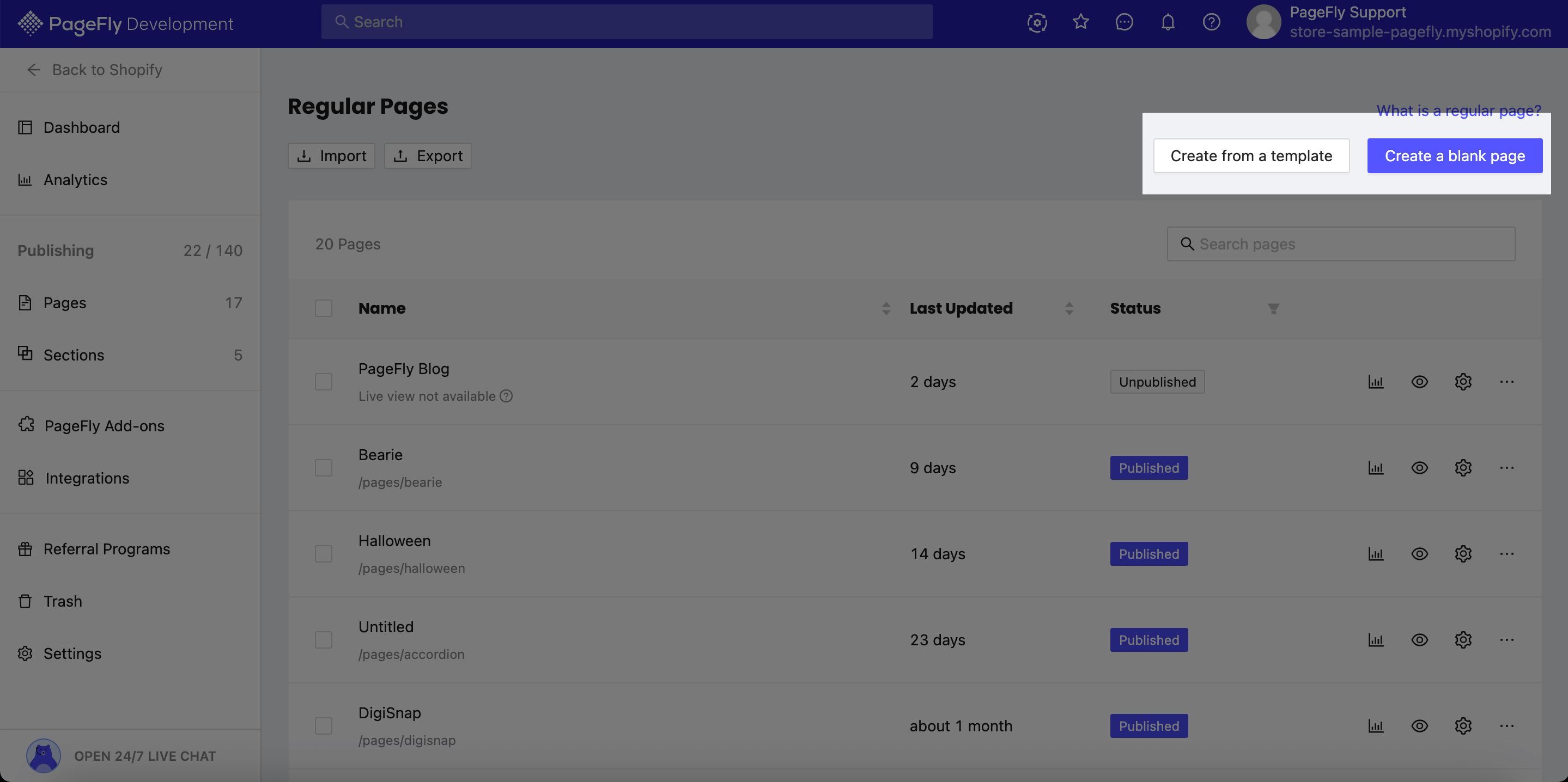 Page Action
Each page has its own action menu to view analytics, change the settings, view the page, and more.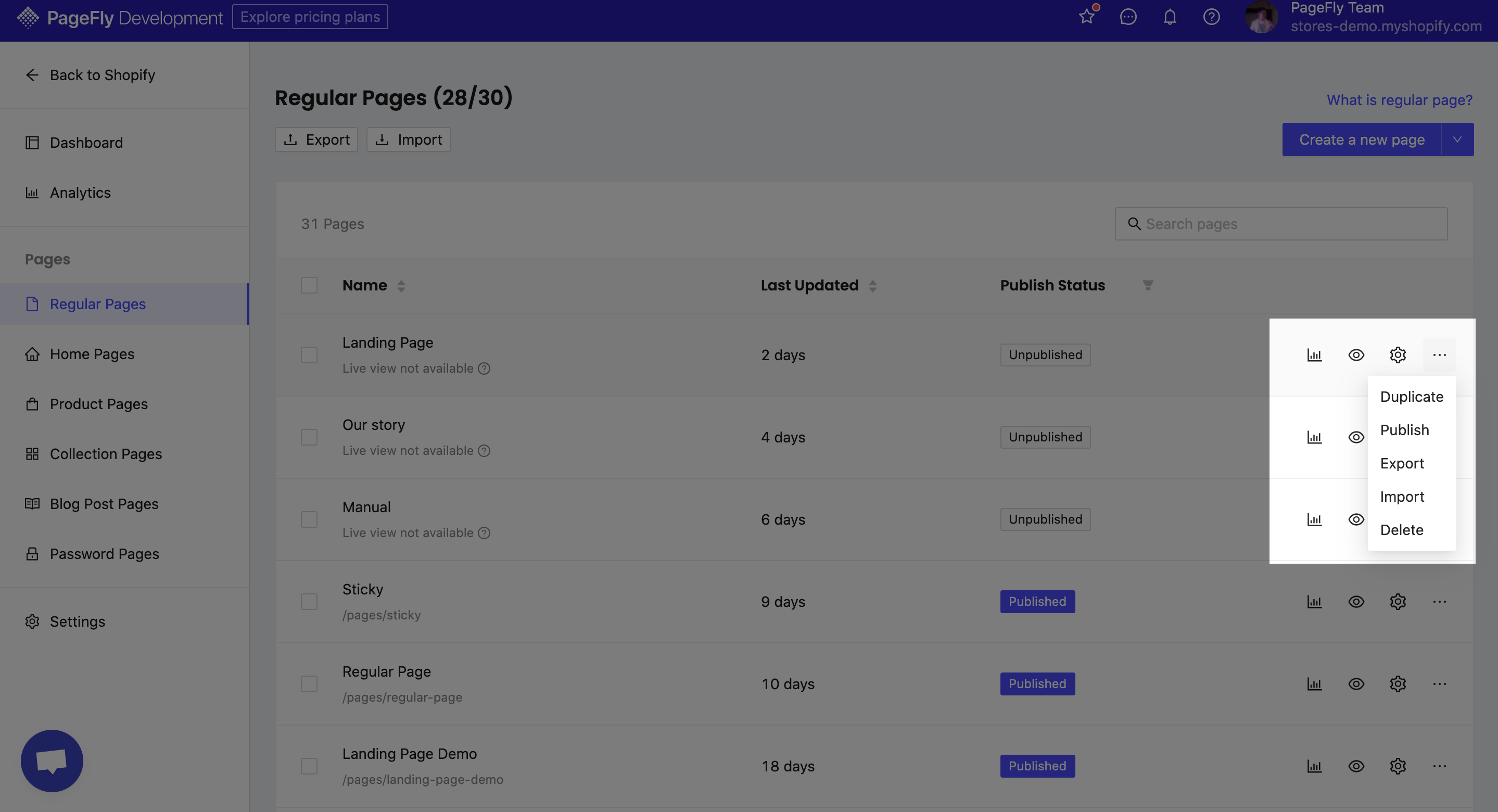 You can change the page settings right outside the page editor, or view the page directly. On top of that, you can duplicate, unpublish/publish, export/import to replace the chosen pages, check the analytics, or delete pages. You can use the checkbox to apply the action for multiple pages at once to save time.
Page filter, search and sort
In the page list, you can filter pages based on their visibility to extract the hidden or available pages as you want. The search bar allows you to find the page from its title.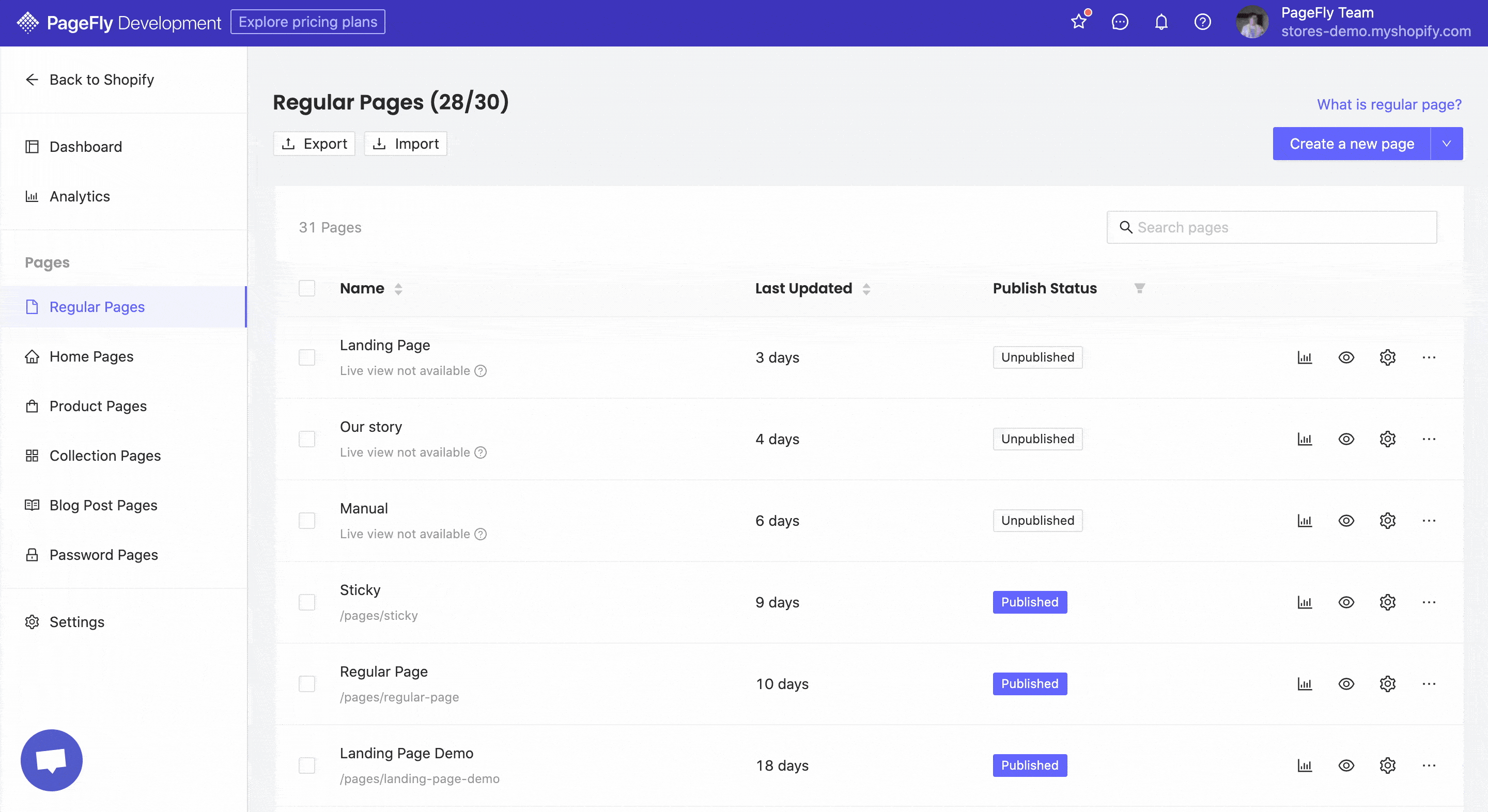 You can also sort the order of pages based on alphabetically: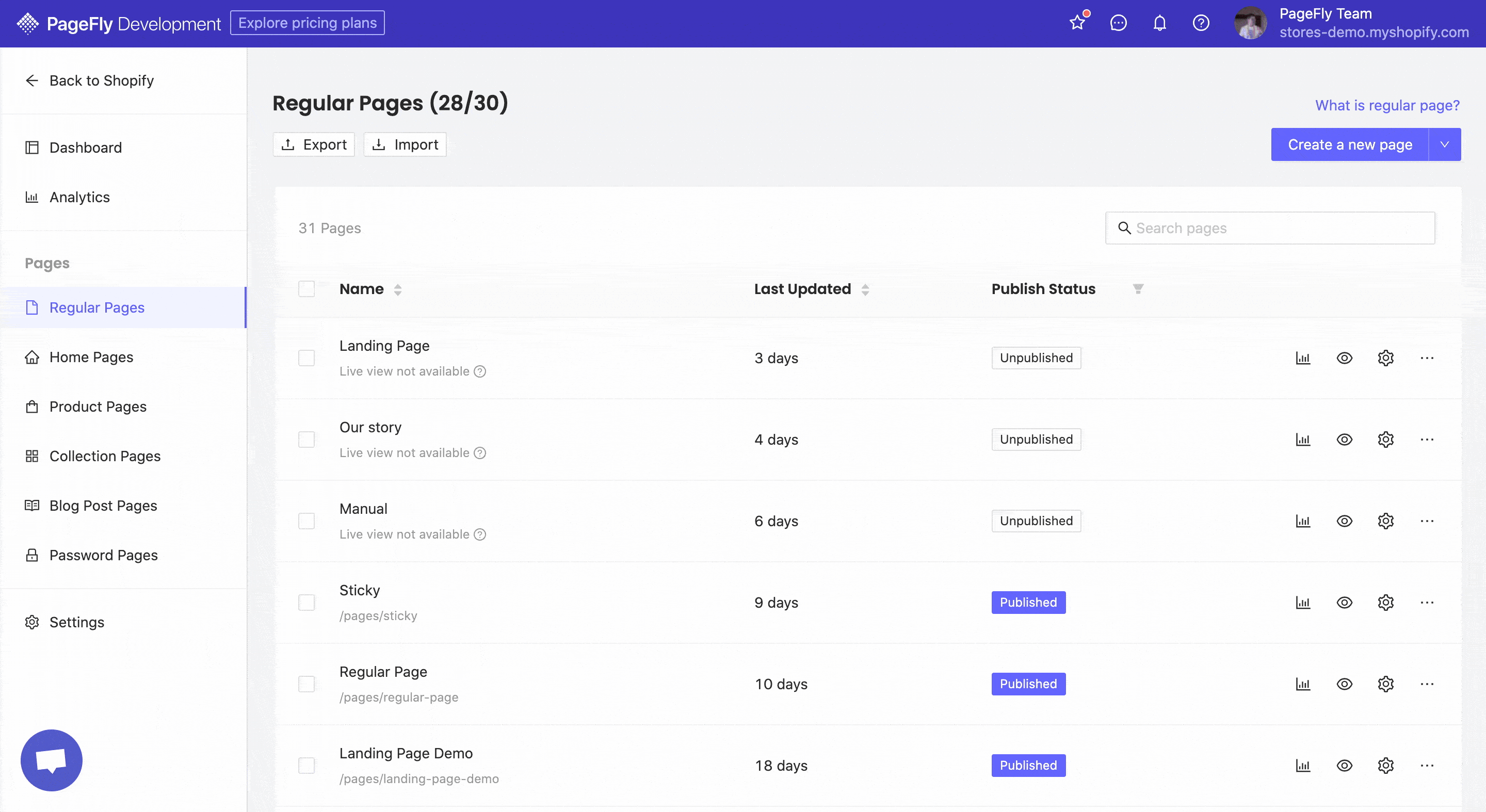 Export and Import
You can choose to export the data of chosen pages or all pages in one particular page type to your computer or to import a new page into this page list. Read more here.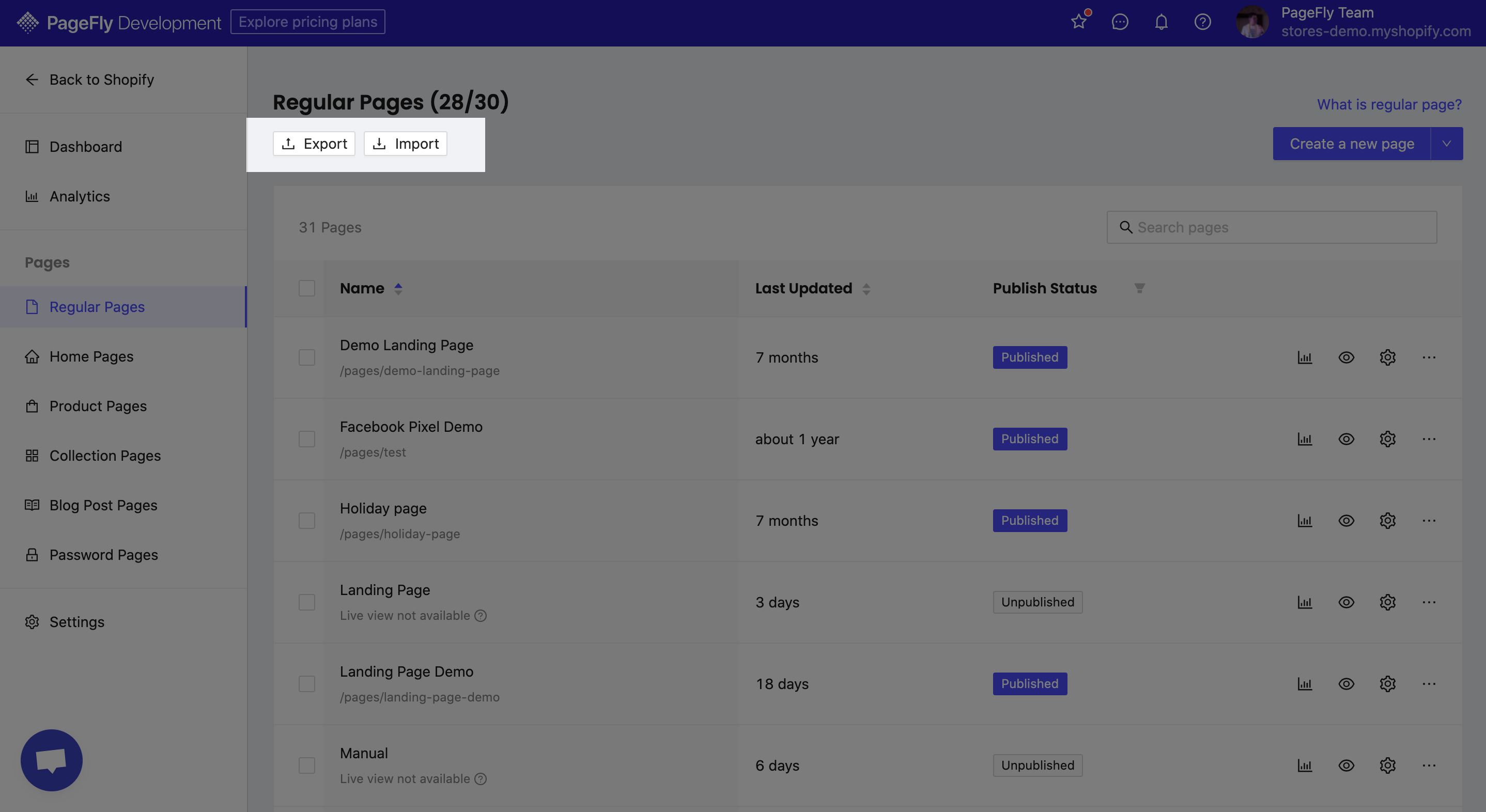 You can check this video on how to export/ import PageFly pages