PageFly works best with the latest version of Google Chrome browser, while you can experience glitches on other browsers, including Safari and Firefox; We highly recommend you to use only Chrome for the best experience.
What device version can be compatible with PageFly?
To use Google Chrome requirements, your computer should meet the minimum system requirements before you install and use it.
Device
Requirements
Windows

Windows 7, Windows 8, Windows 8.1, Windows 10 or later
An Intel Pentium 4 processor or later that's SSE3 capable

Mac OS
macOS High Sierra 10.13 or later
Linux

64-bit Ubuntu 18.04+, Debian 10+, openSUSE 15.2+, or Fedora Linux 32+
An Intel Pentium 4 processor or later that's SSE3 capable
These are the lowest versions for each device to install and use Chrome browser and PageFly. You can check this article if you don't find your device here: https://support.google.com/chrome/a/answer/7100626?hl=en
How to update my Chrome browser to the latest version?
Check the browser version by going to the browser top menu > Chrome > About Google Chrome.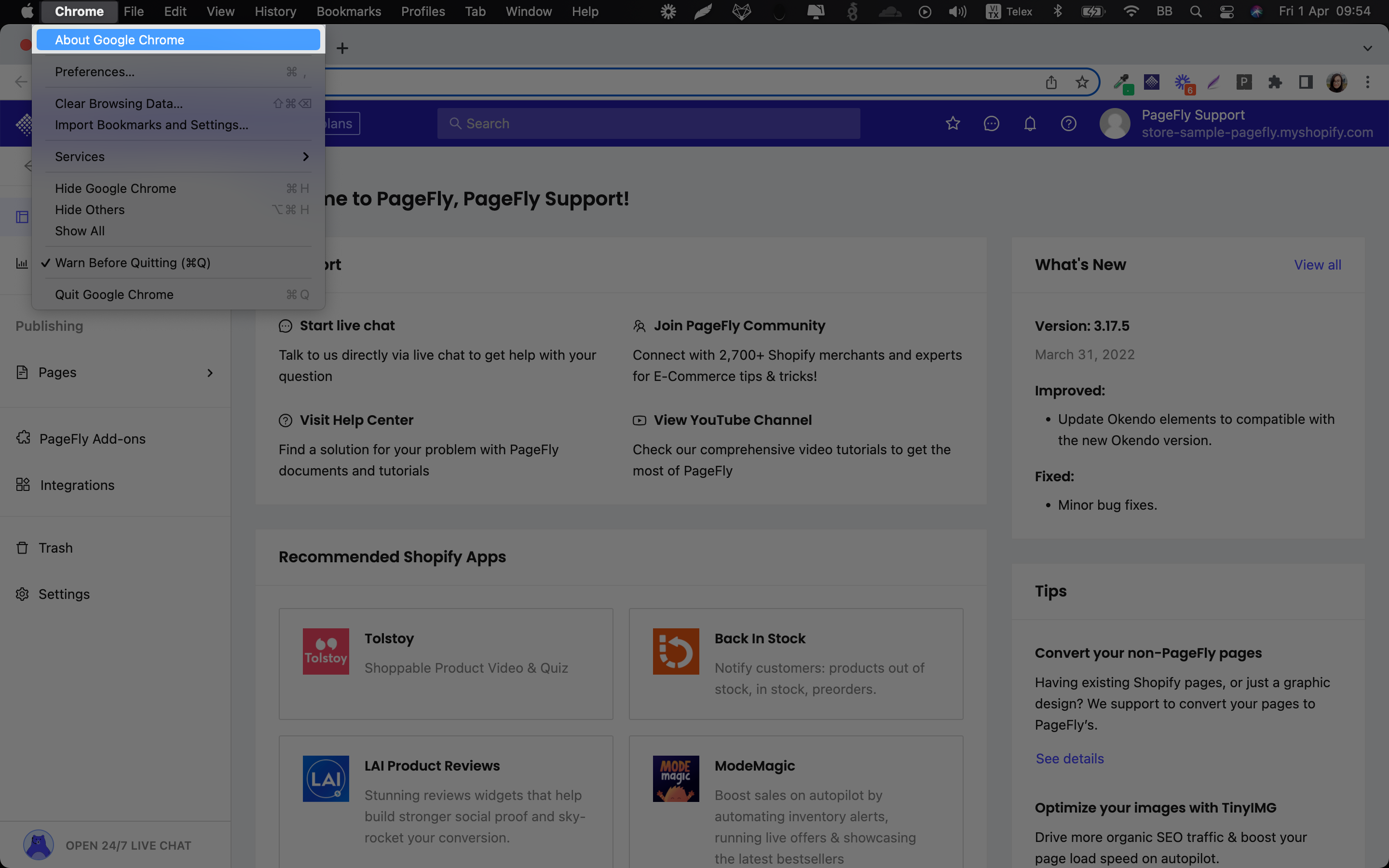 If the browser is not up-to-date, click Relaunch to get the latest version.
If there's no Relaunch button then you're good to go!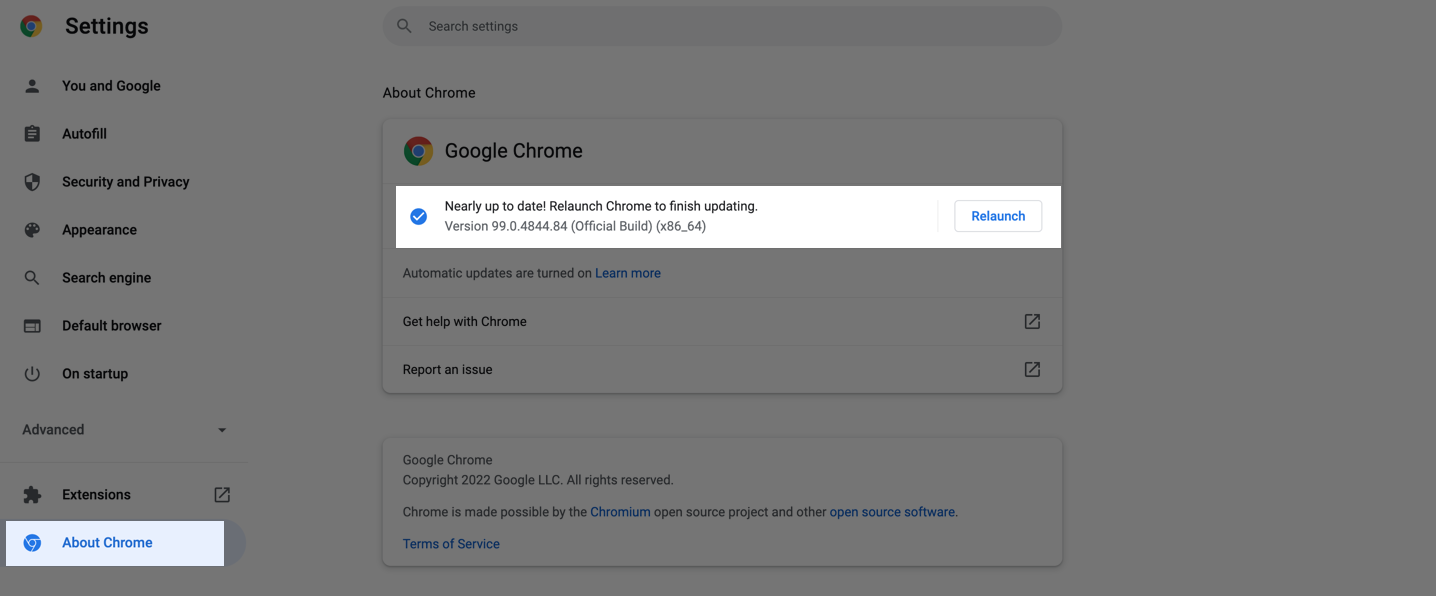 Notice: If you can't use Google Chrome on your device for some reason, make sure to update your browser to the latest version.
You can also check this article about a common issue with images on Safari.
In some issues, sometimes the page list cannot be loaded, please check this article to know how AdBlock extensions affect this.
In case you have any problems that PageFly page doesn't work on your browser, please submit a ticket or contact us directly via the Live chat window.