1. About PageFly Dashboard
1.1. What is PageFly Dashboard?
The PageFly dashboard is the hub of the PageFly page builder app for Shopify. It lets you create, edit, and manage custom pages for your store without coding knowledge.
The dashboard provides design elements, templates, and analytics to track page performance.
You can also manage the subscription and account settings.
The PageFly dashboard looks like the image below.

For more details, you can check this video tutorial:
1.2. How to access PageFly dashboard
After installing the PageFly app, navigate to the app section in the left sidebar menu. Click on the dropdown menu to view your installed apps, then select PageFly.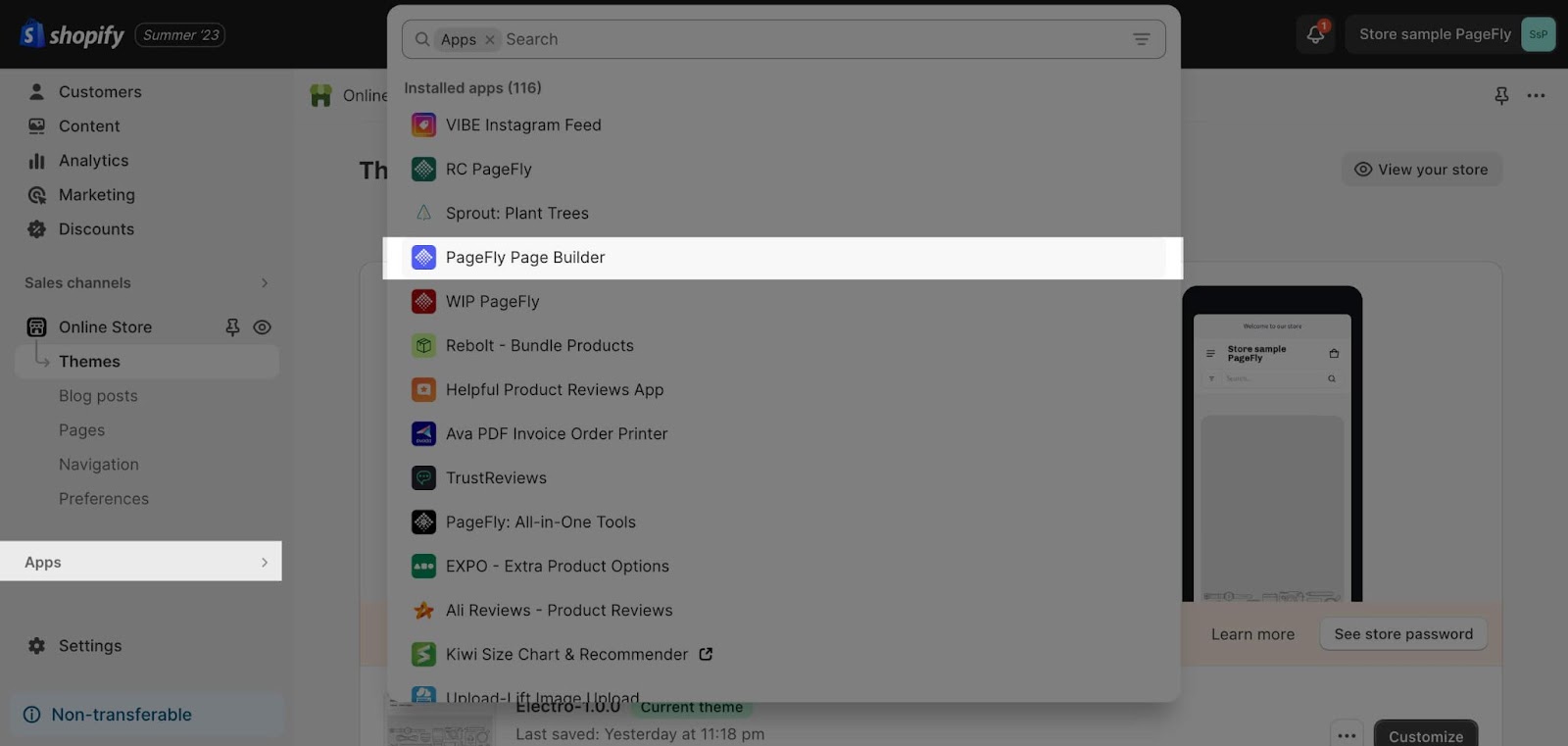 This action will redirect you to the PageFly dashboard for seamless management and customization of your pages.
2. What Is On Pagefly Dashboard
You can find the information about your current plan, search bar, contact our live chat, find Help & Support, check the Switch theme process and check notifications.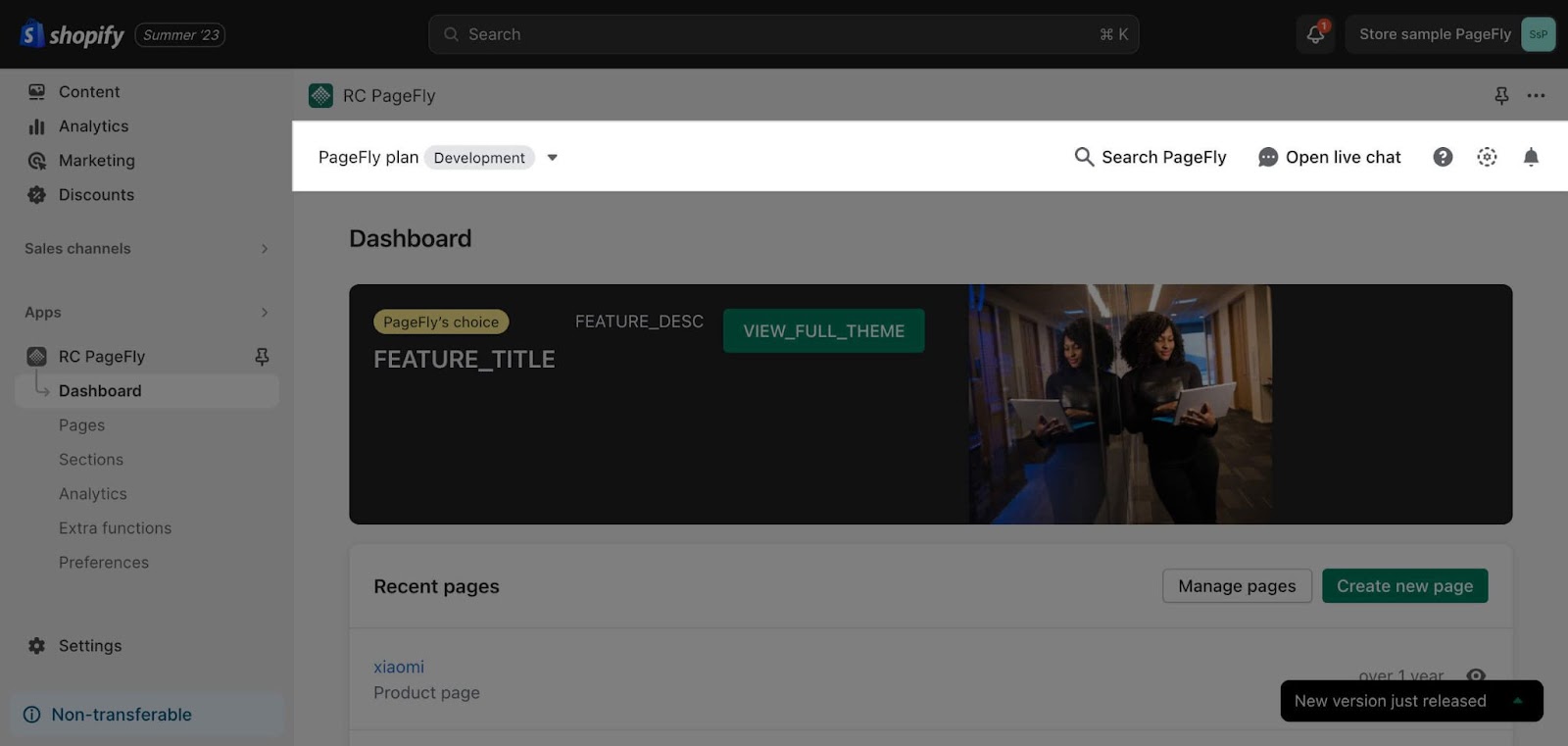 2.2. Recent Pages
You can see the recent pages you open and when they were last modified. Click on the eye icon to see the preview of those pages.
Hit Manage Pages to go to Pages Listing.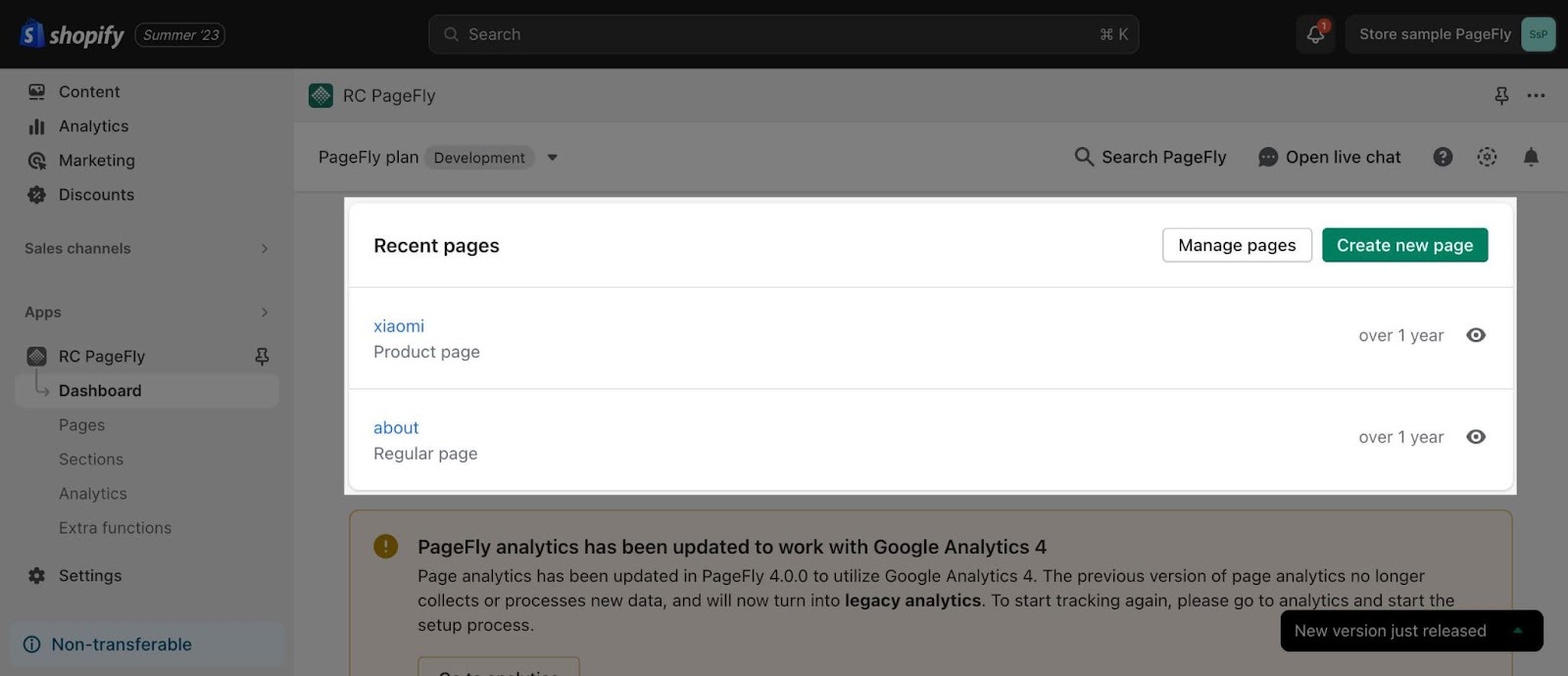 2.3. Need Help?
There are 4 methods listed in this section if you have any questions or need help.
Start Live Chat
Click this option if you want to chat directly with the PageFly Support team. The live chat window is on the left of the screen.
They can help you navigate your page and support you when you're having issues.
You can find solutions to all your problems and find many useful documents and articles in the PageFly Help Center.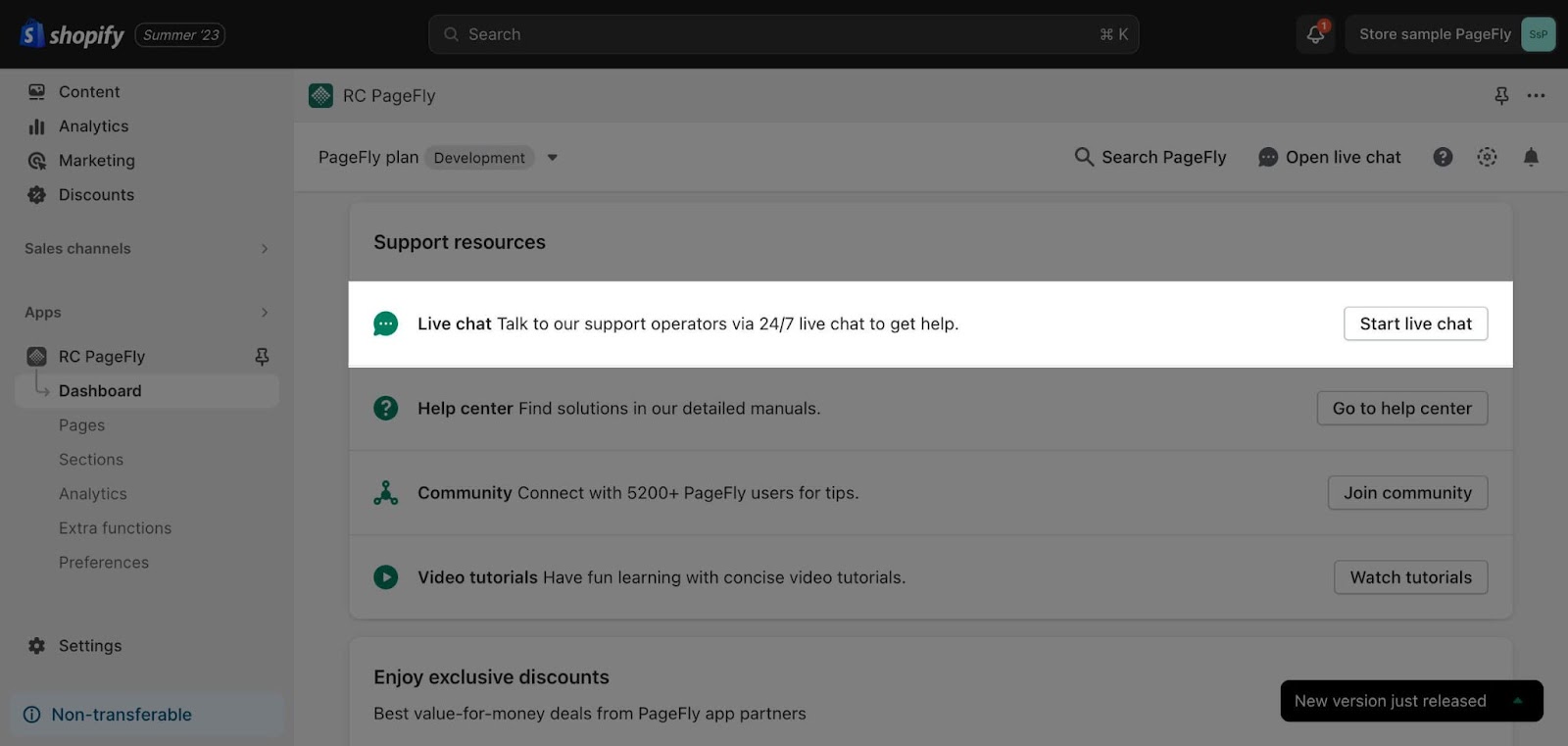 Visit Help Center
You can find solutions to all your problems and find many useful documents and articles in the PageFly Help Center.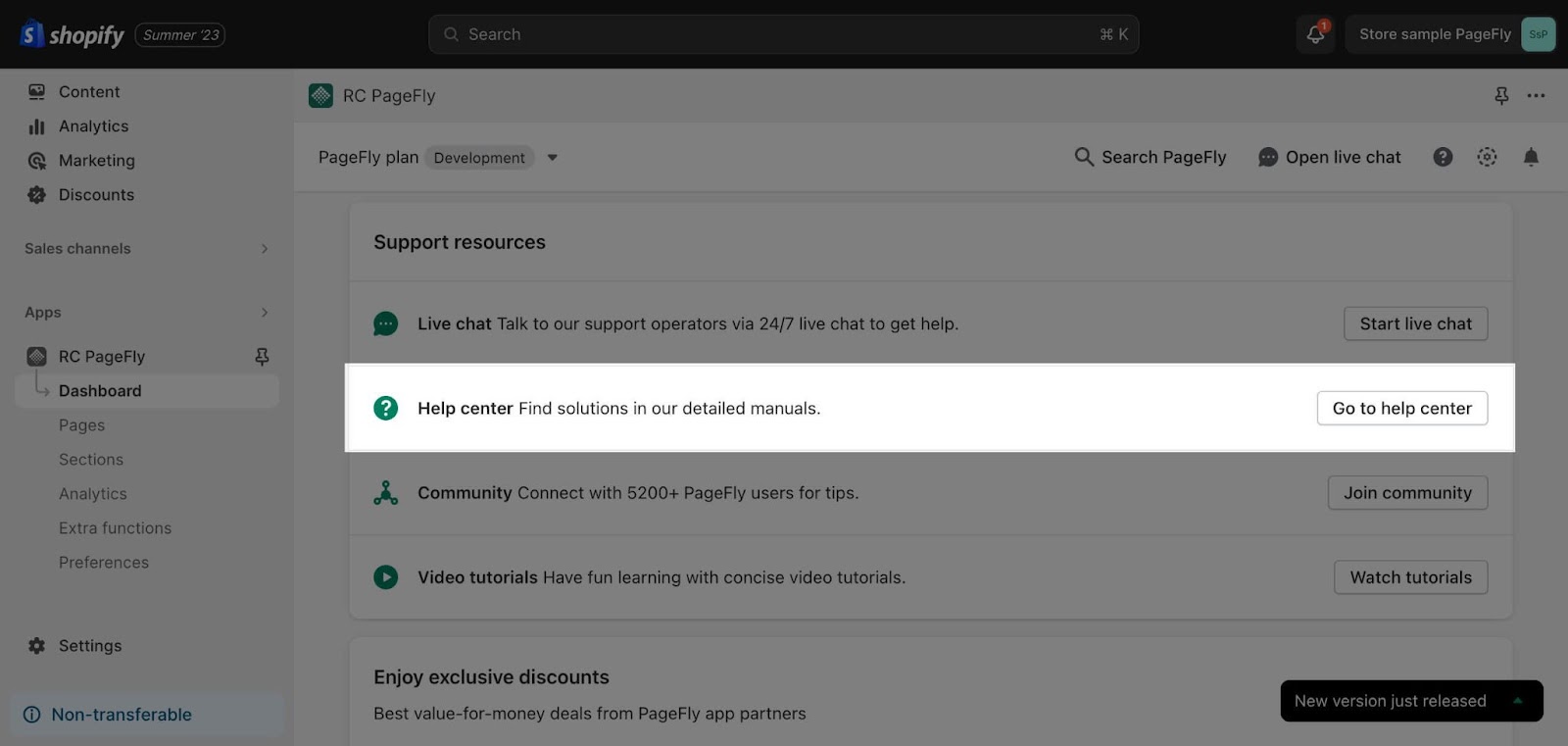 Visit PageFly Facebook Community
PageFly Facebook Community has more than 5200 PageFly merchants and experts. Joining the community, you will get the chance to collect CRO tips or building page tips by experts or by merchants whose stores have the same niche as your store.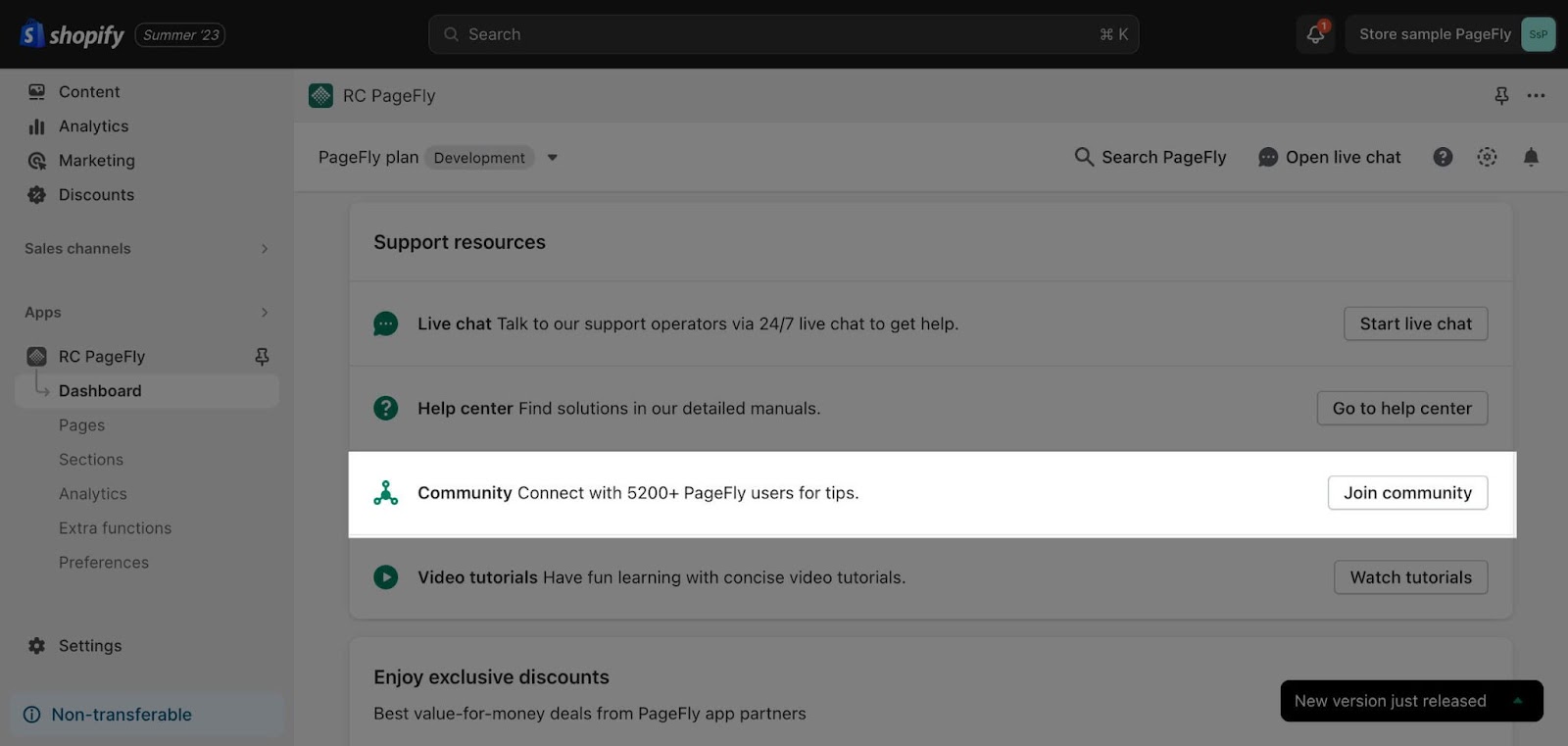 View YouTube Channel
Our comprehensive video tutorials will help you solve the problems to get the most of PageFly.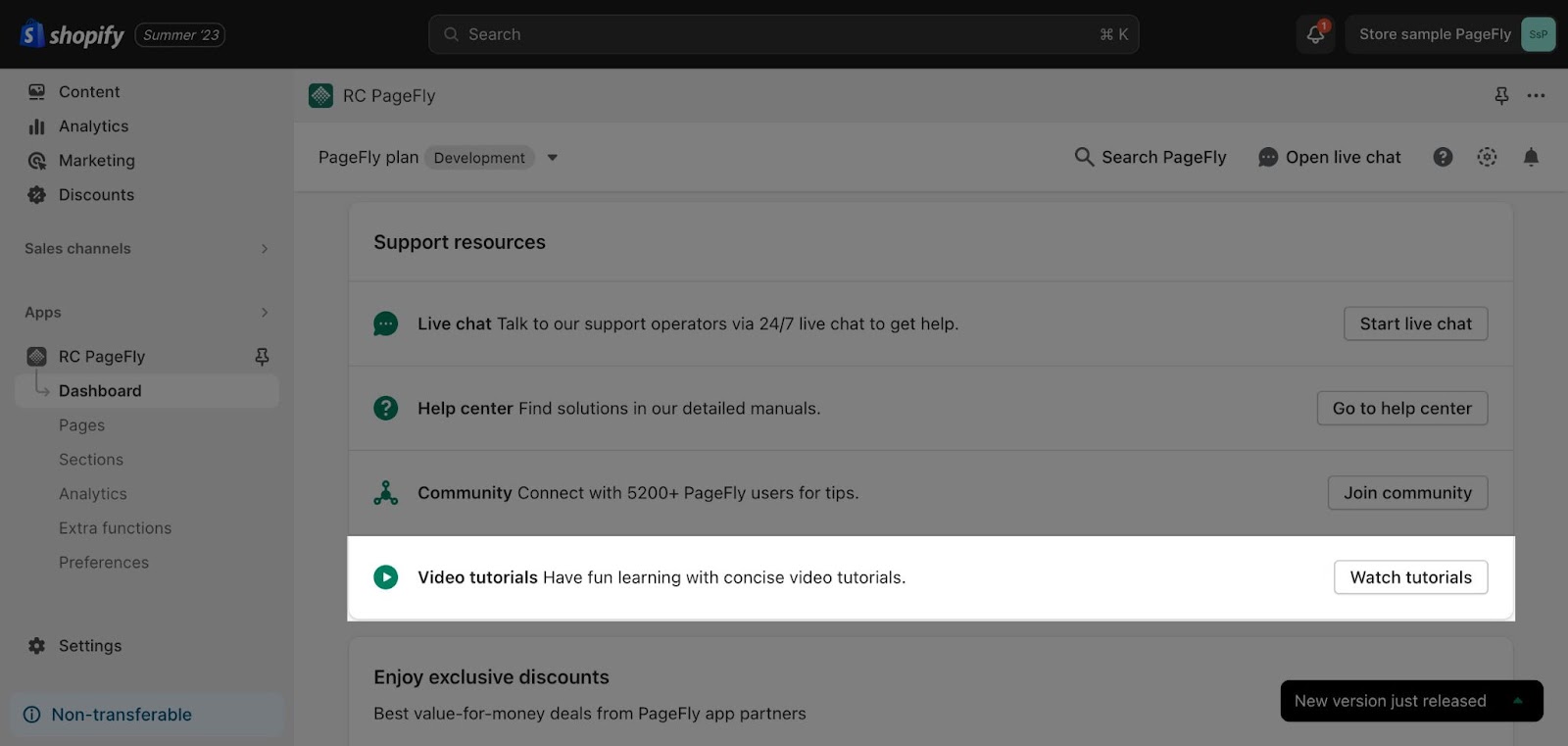 2.4. Integration
PageFly has integrated with multiple partners to bring you the most convenient page builder environment. You can find some recommended apps and themes here.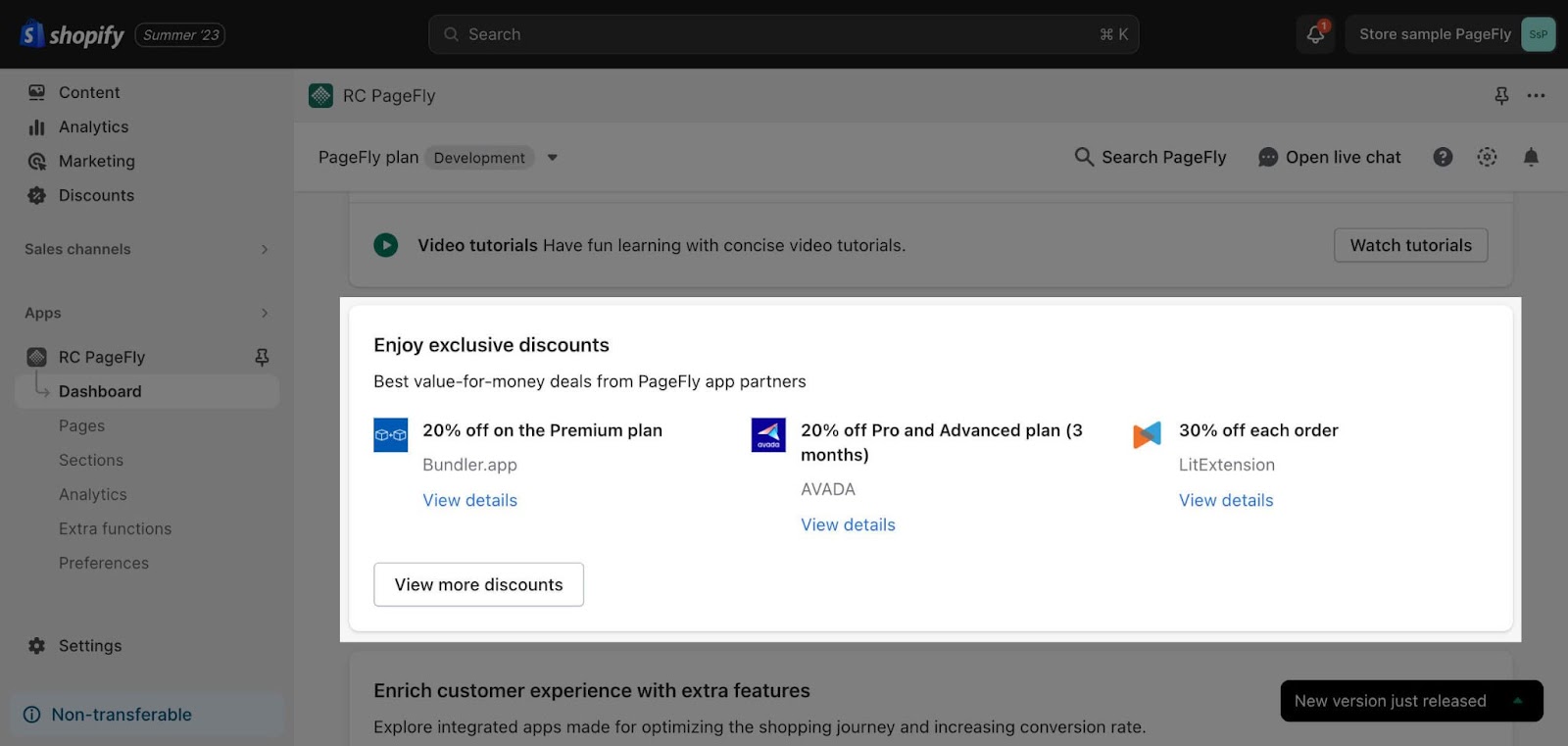 Discount from partners
You will find the most exclusive discounts from our partners for PageFly users only! Click on the "View more discounts" button to see all discounts available!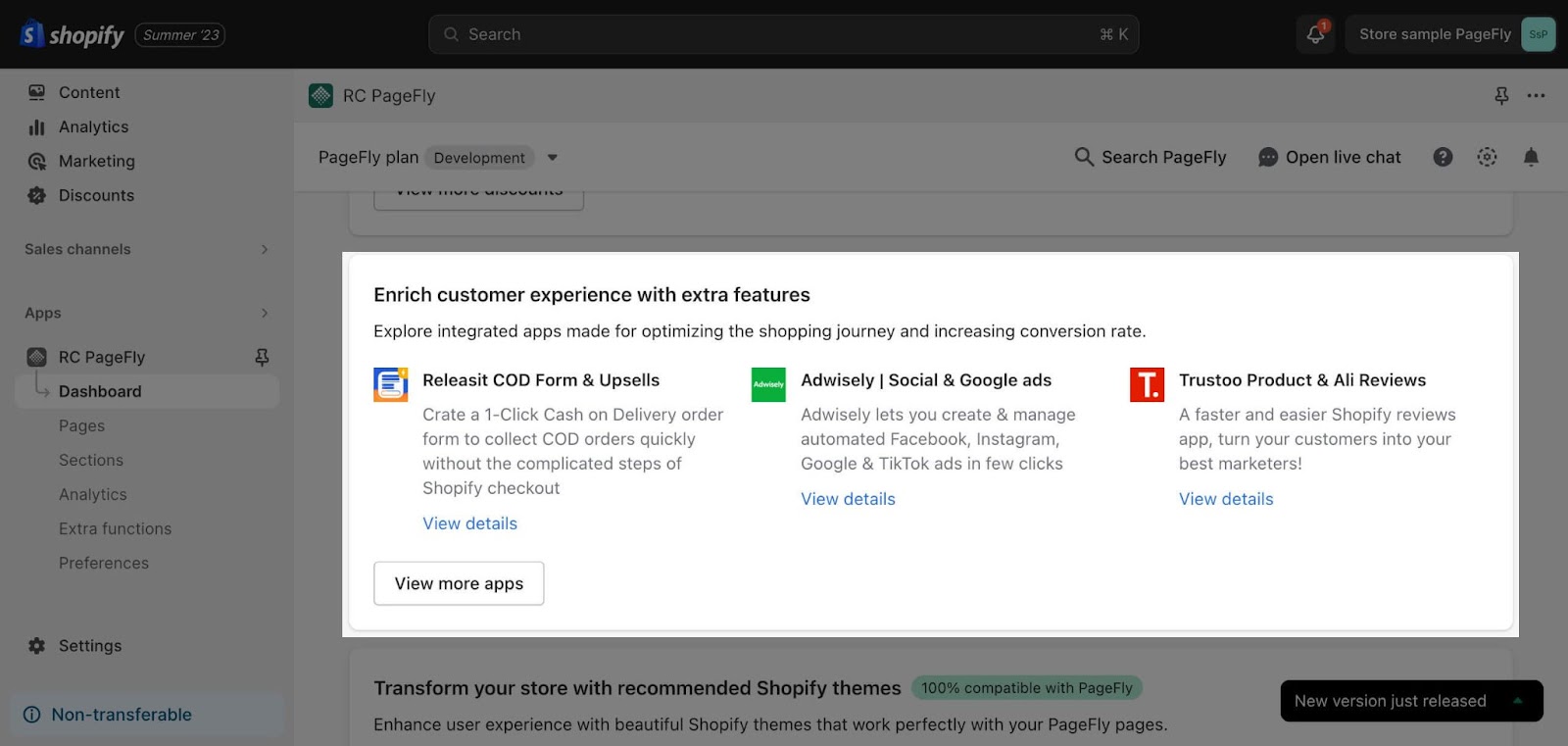 Recommended Shopify Themes

Unlock the full potential of your e-commerce venture with our handpicked Shopify themes that seamlessly integrate with PageFly.
PageFly highlight Blogs and Guides
All the newest and most useful blogs and guides will be shown here so that you can collect more information to run the marketing campaign or improve CRO for your stores, especially during the holiday season.

2.5. PageFly Analytics
You can set up store analytics here and gain invaluable insights into every critical aspect of your store with PageFly's powerful analytics tool.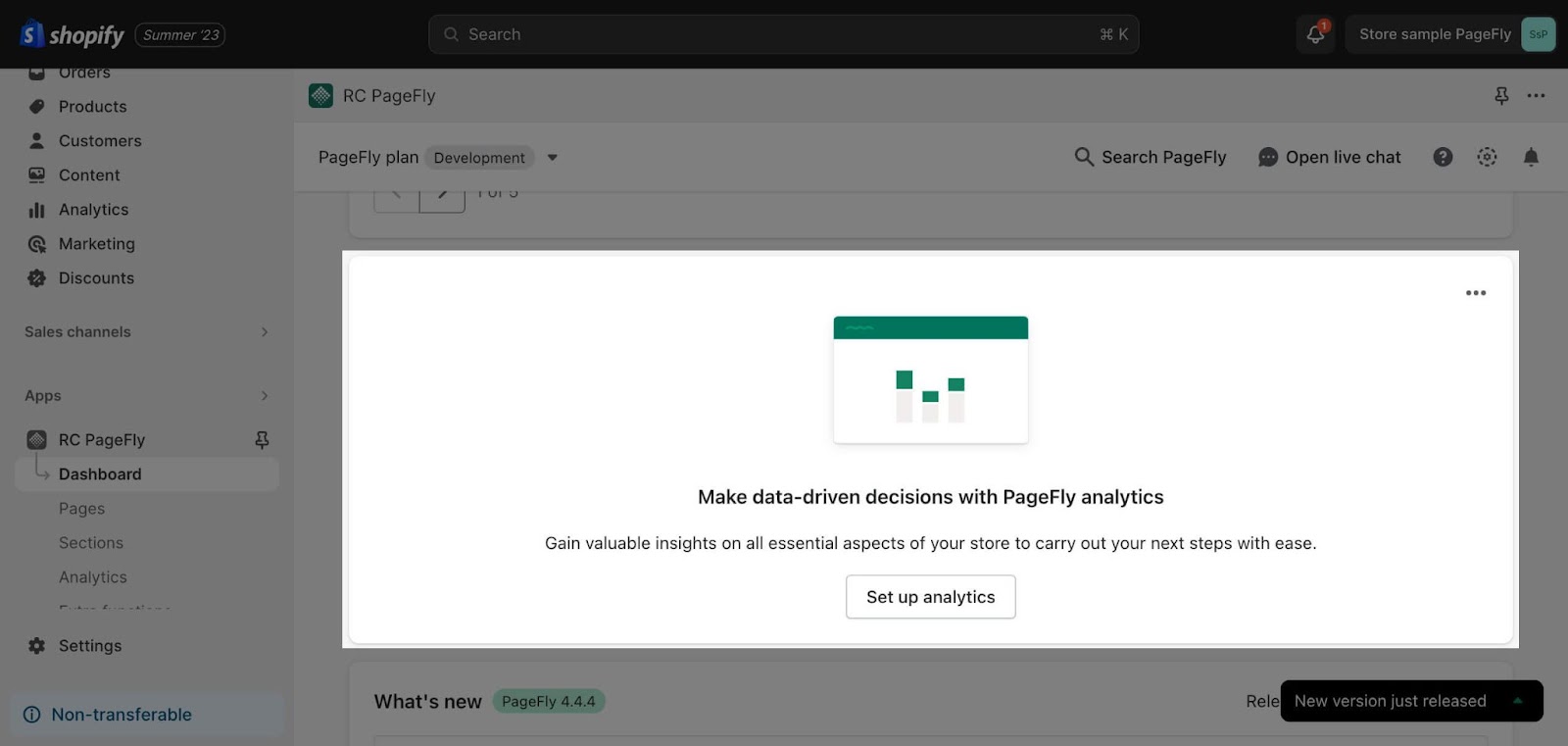 2.6. What's News
You can see the latest PageFly version here with the corresponding time of release. Moreover, all the improved features are listed here, for example, Improve Paragraph text editor and Column Layout mechanism. In addition, the problems that users often have fixed by the PageFly team are also indicated here.
If you want to see all the previous versions with the corresponding released time, new changes, and fixed problems, then click the View full changelog option.