In this article, you will learn about the account settings in PageFly.
To access Account Settings, you need to access PageFly app > Settings > Account.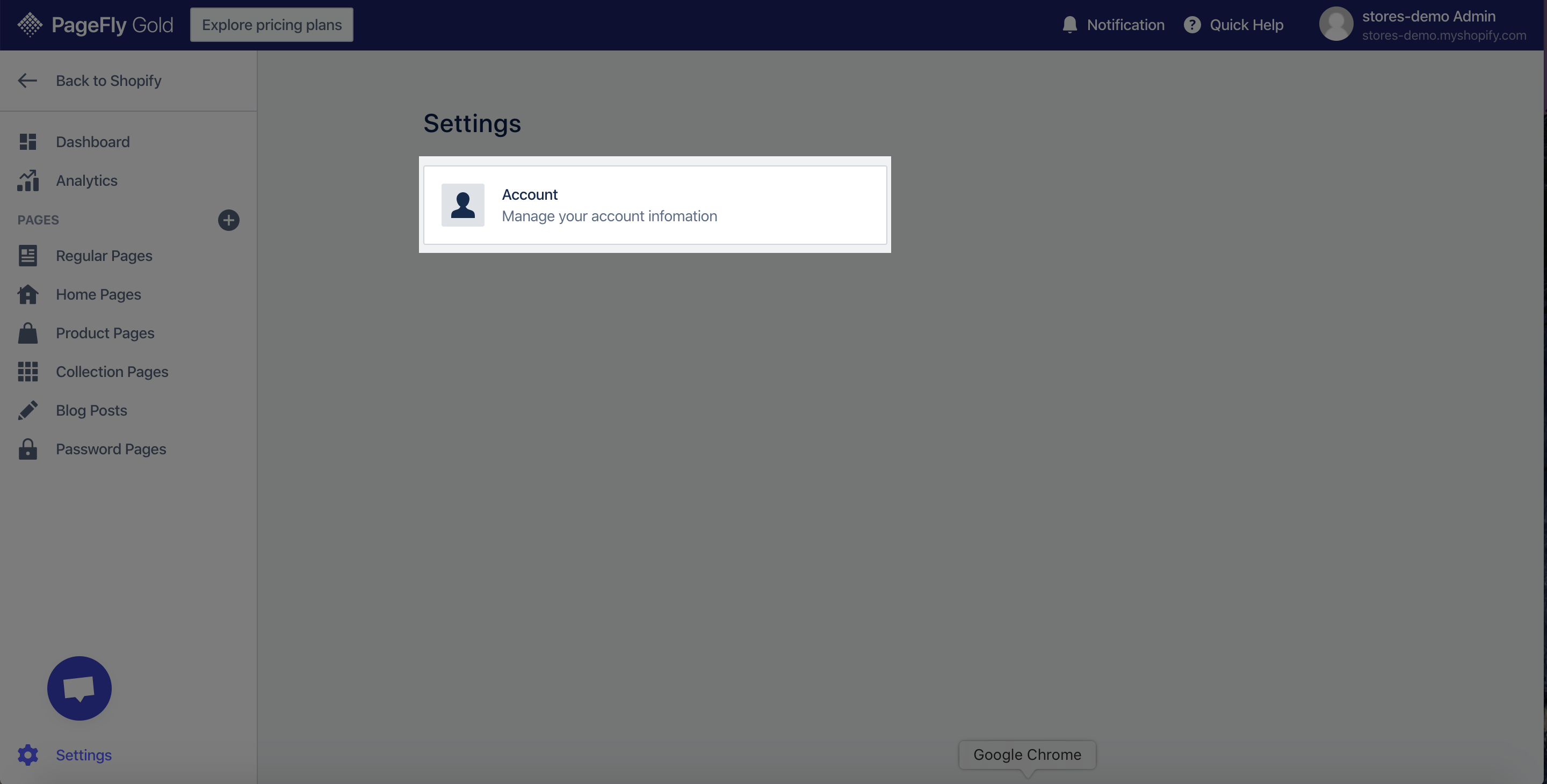 There are two main categories under account settings.
Account
In this area, you are given all the information about your account, including: 
Shopify account status

Current PageFly plan

Monthly recurring charge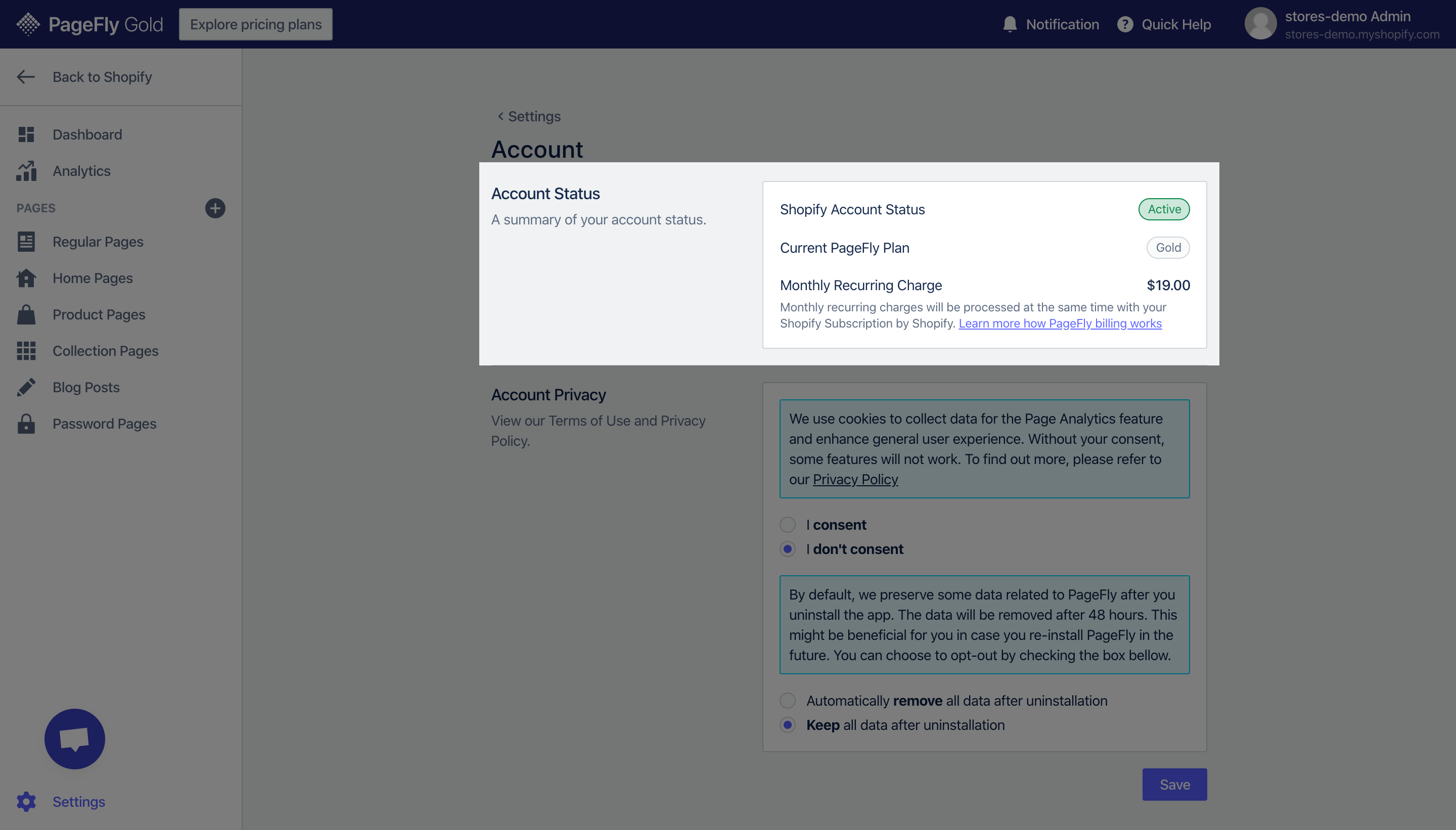 This part summarizes your account status. Your Shopify Account Status is indicated here with the "Active" status. It means that your Shopify store is running and performing normally. 
Below is your current PageFly plan: Free, Silver, Gold or Platinum. And the corresponding monthly recurring charge to the plan is also displayed here. For more information about PageFly pricing plans, you can visit this page or click on the Explore pricing plans button on the top menu bar to see details.
Note that the monthly recurring charges will be processed at the same time with your Shopify Subscription by Shopify. 
Account Privacy
In this area, the Terms of Use and Privacy Policy are provided, please make sure to read it carefully, especially in case you want to secure your data after uninstalling PageFly.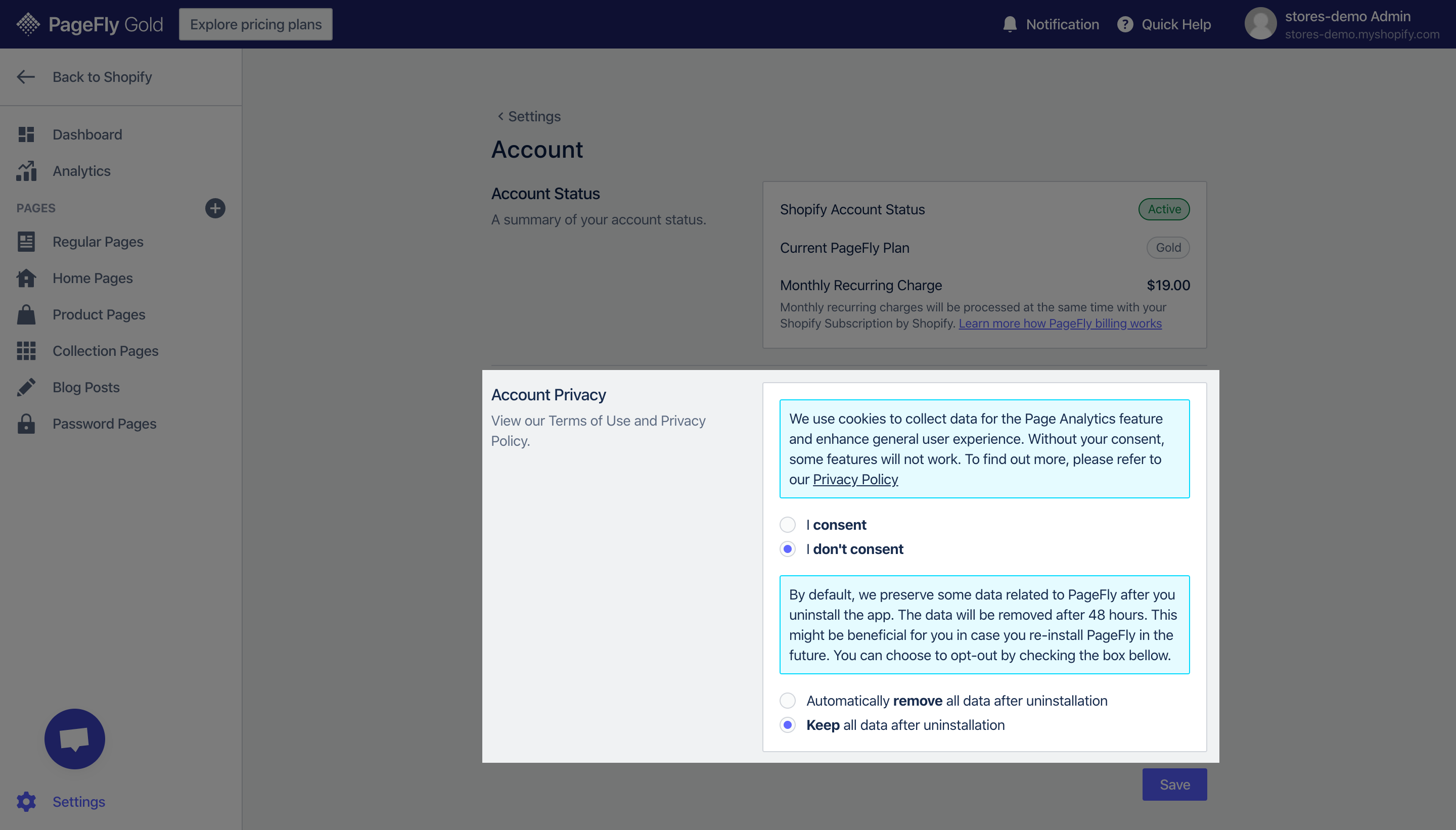 With the aim of improving your experience, you are asked your permission to collect details about how you use the PageFly app by enabling or disabling PageFly tracking.
You also choose to remove or keep all data after uninstalling PageFly out of your Shopify store. To explain this request, by default, PageFly preserves some data related to the app after you uninstall it. The data will be removed after 48 hours. This might be beneficial for you in case you re-install PageFly in the future.