In this article, you will learn about the notification center – an essential component of your PageFly system. It will inform you of important information regarding your pages and shops.
For example, there is a notification that you gain a 7-day free trial after you publish your first homepage.
The notification center is at the top of the PageFly navigation as shown in the image below.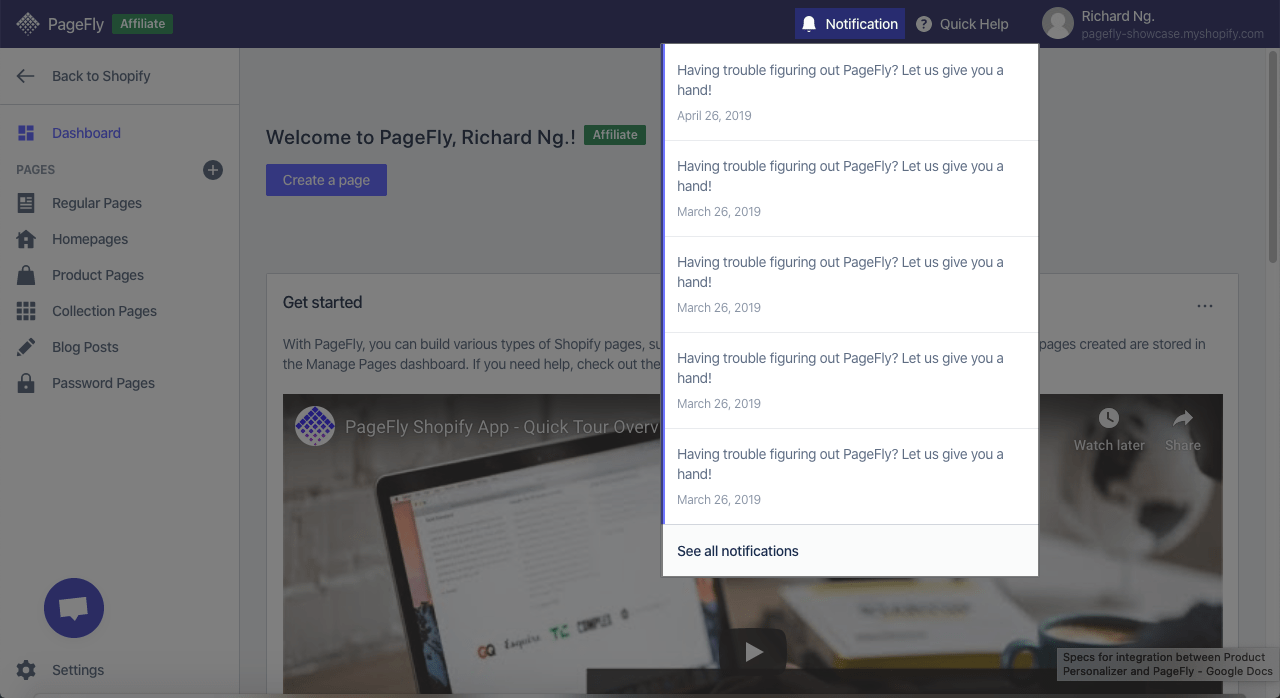 The notification center can be seen whenever you access PageFly, even in the page editor.
All notifications
Click on the 'see all notifications' option to see all your notifications from PageFly, as shown in the image below.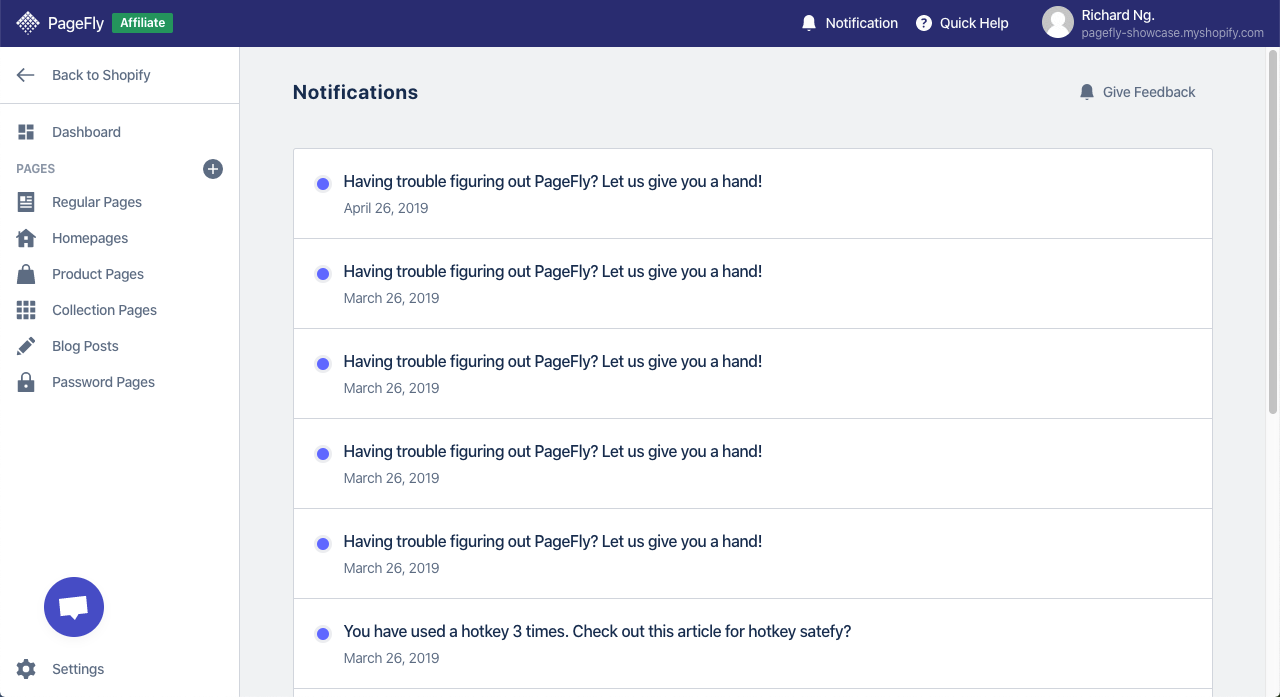 Some examples
Unlock more trial days
After you published a product page, you will receive a notification saying that you've got 7 trial days. Click on this notification, and you will be brought into the corresponding notification page for this case as the image below. After that, click on the Collect button to collect your trial days.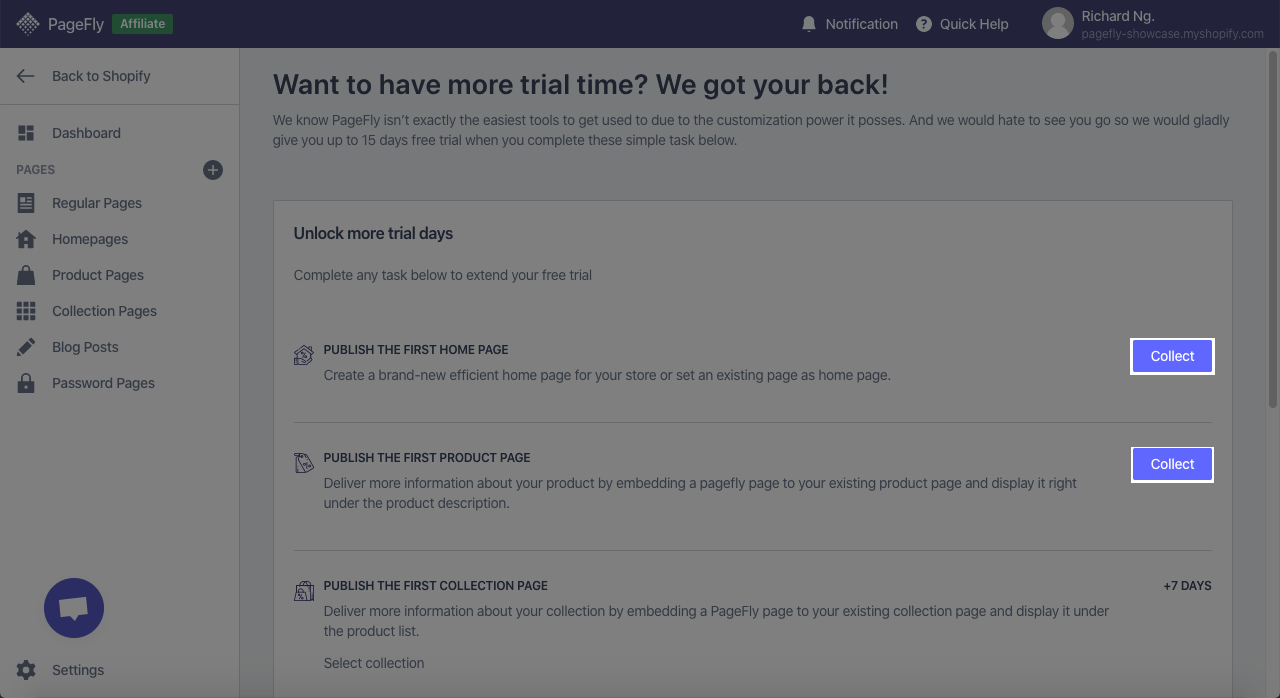 The page layout looks weird! Maybe it can use some help here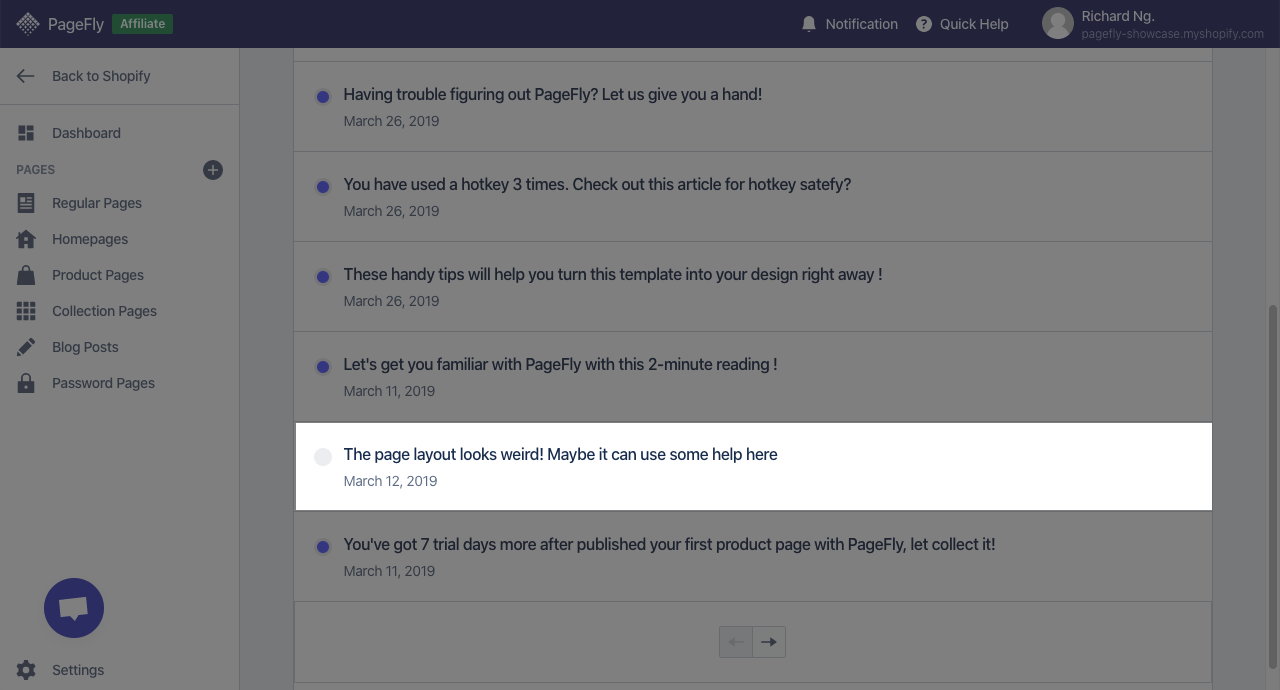 This notification informs you of the page layout of your page so you can check your page again.
If you click this notification, then you will be brought to a Page Structure article from the PageFly Help Center to know more and it can help you to build your page.