In this article, you will learn about a common error with authentication. This error happens because you are logging into multiple stores in one browser.
When you are trying to save a page in a store, you might receive a message saying "An error occurred with authentication, please try to save again after re-authentication" like below: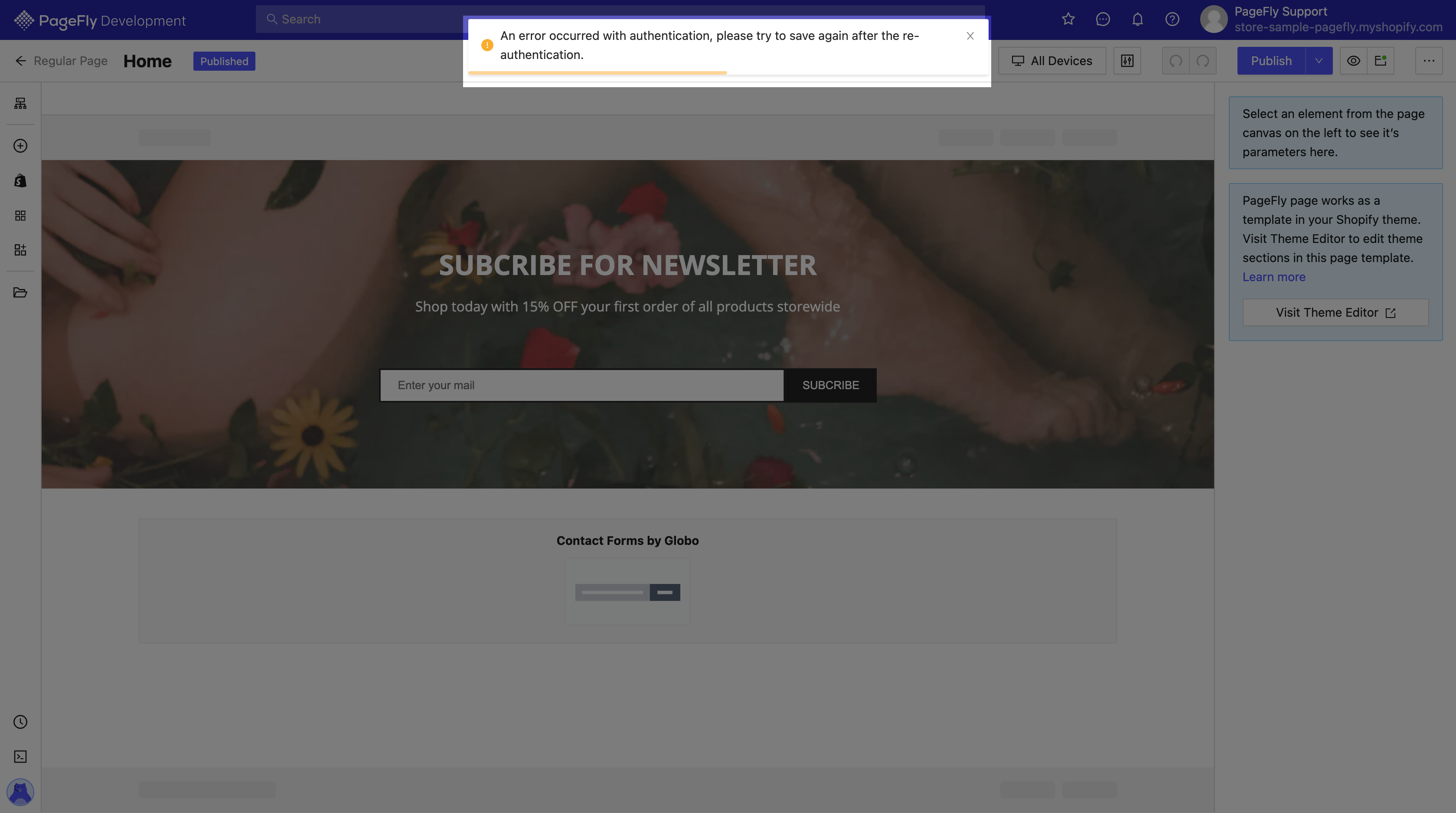 To prevent this error from happening in the future, simply only log in to one store when you are running one browser. Check other tabs to see if you are logged into other stores, make sure to close them and re-log into the store you want to edit. Once you've done that, you should be able to edit and save without any issue.