In this article, you'll learn how to enrich the content of your product page to convey more information about your product and increase conversion rates accordingly.
Relationship between default Shopify and Pagefly product page
Default Shopify products contain just a few pieces of information. With that in mind, PageFly allows you to add more information about your products for higher chances of converting your visitors to customers.
It's worth remembering that a PageFly product page does not thoroughly replace Shopify product pages, but will be appended into the default product page and will re-use all the parts from the original product page. Below is how we used PageFly elements to empower a default Shopify product page.
Step 1.1: Link the PageFly page to a product page
To add more content to a product page, the first step you need to carry out is demonstrated as below:
Go to PageFly Product Pages, click Create a new product page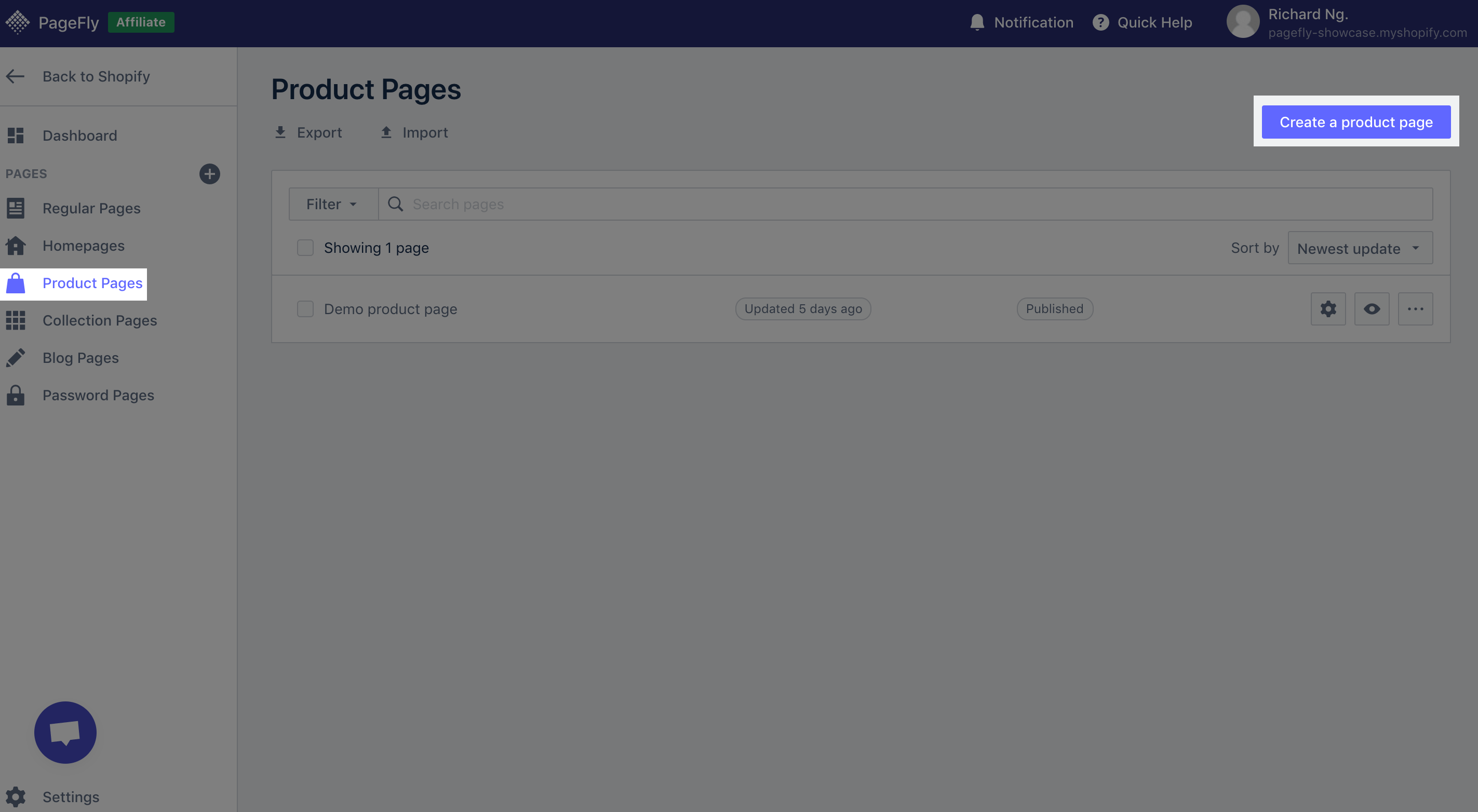 In Page Settings board, enter page title, click Next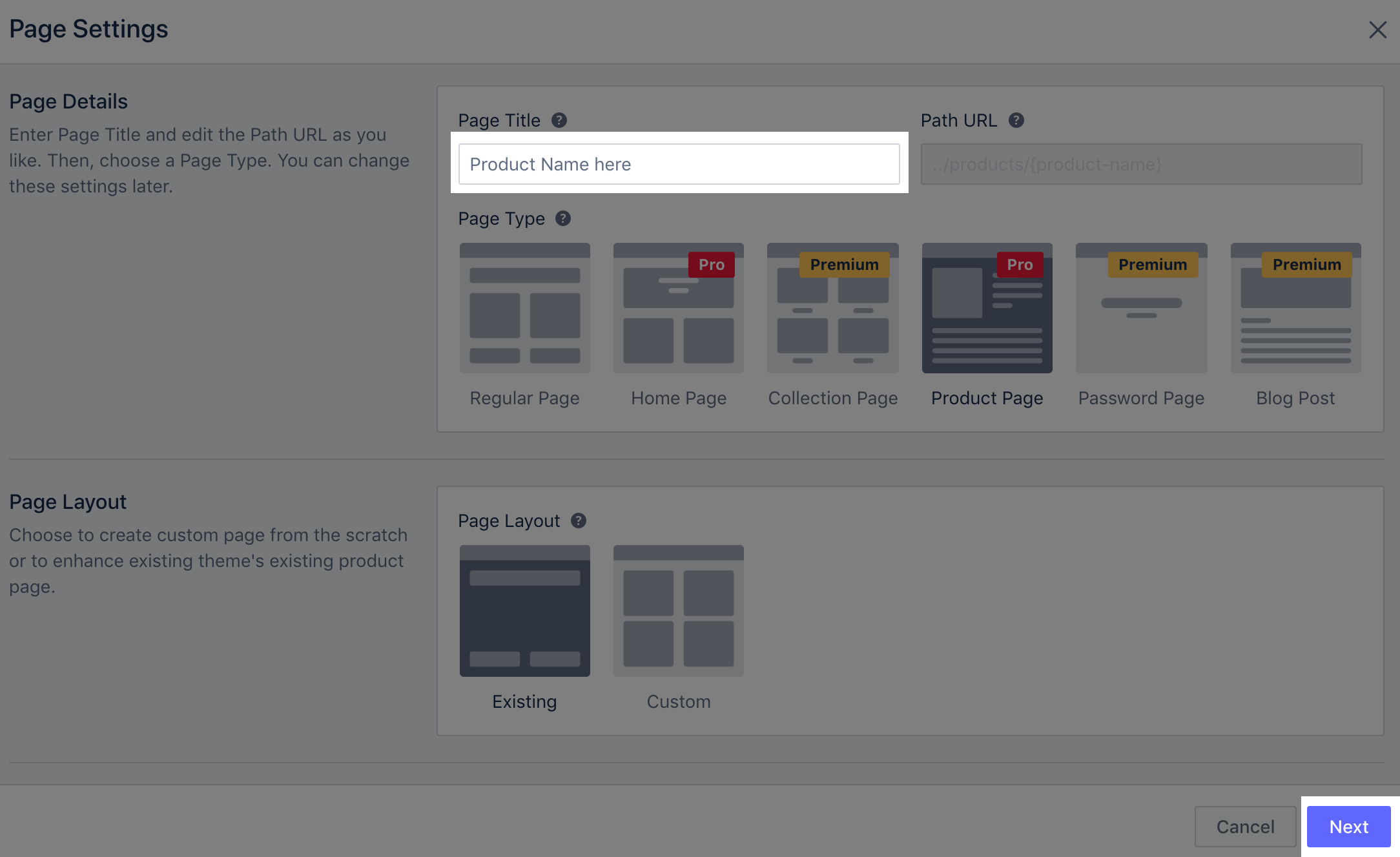 Choose the product you want to add more details to on its page. You can tick on multiple products if you want to apply several.
Then click Next button.
The app will launch the product page for the product that you previously picked. Additionally, there will be a prompt which asks you to choose a template for the page. In this article, we've chosen to start with no template.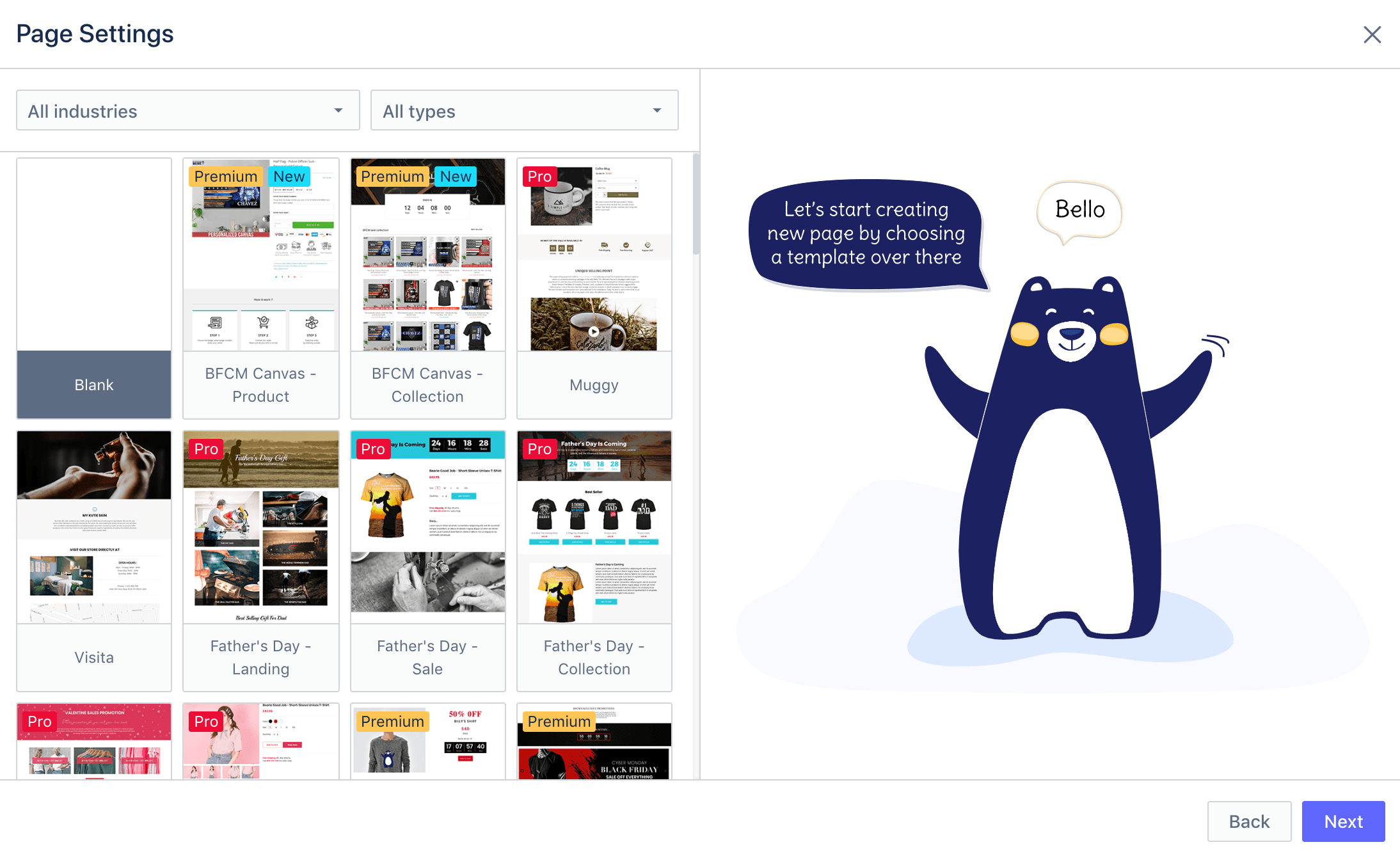 Quickly press Publish on your newly created blank product page so we can check for the default Shopify content on the Live View.
Note that if you choose multiple products, when clicking on Live View, it will display a random product from the chosen ones.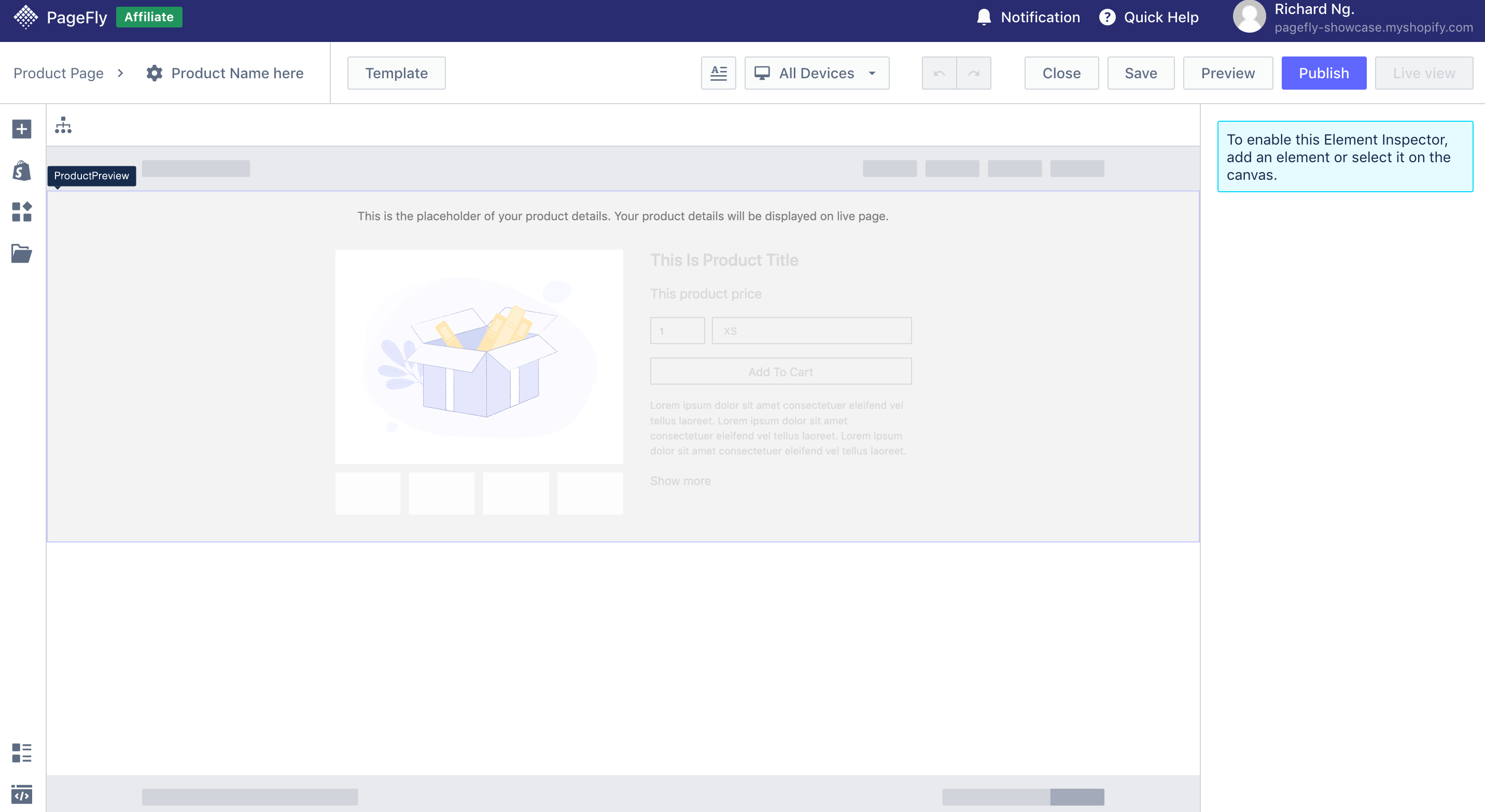 Here is the Live View of your product page with only the default Shopify content. You can see that the Live View is very simple by nature due to the default Product setting from Shopify. Therefore, you can choose to hide that default section and customize your product details with the following steps.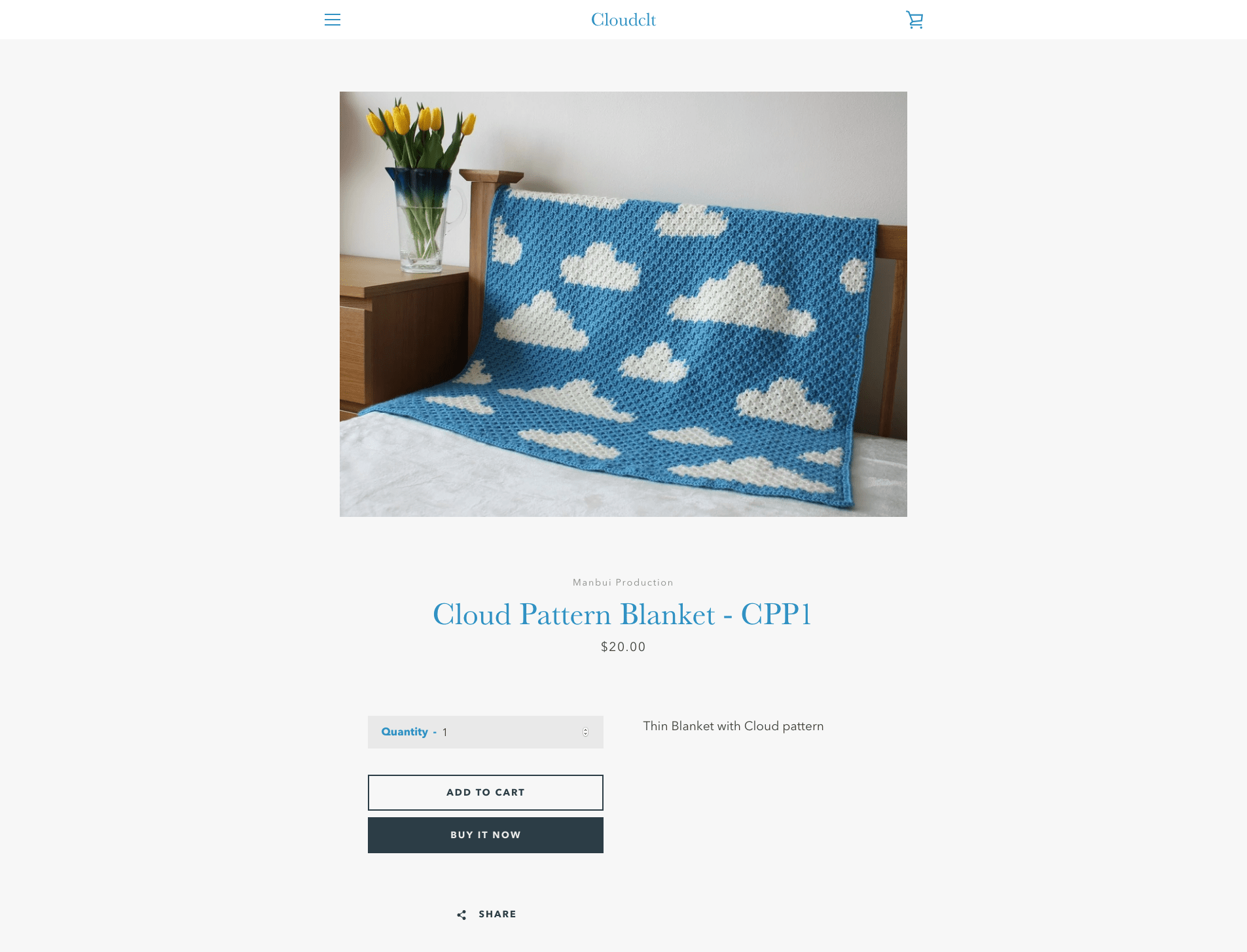 Step 1.2: Customize Product Page without Shopify default product section (PageFly ver 2.5.0)
To hide the Shopify default product section, please go to Page Settings and choose Custom in Page Layout.
After the Shopify default product section is hidden, you can customize your product page with Shopify Product Elements such as Product Details, Product Image, Product Variant, Product Add To Cart, etc.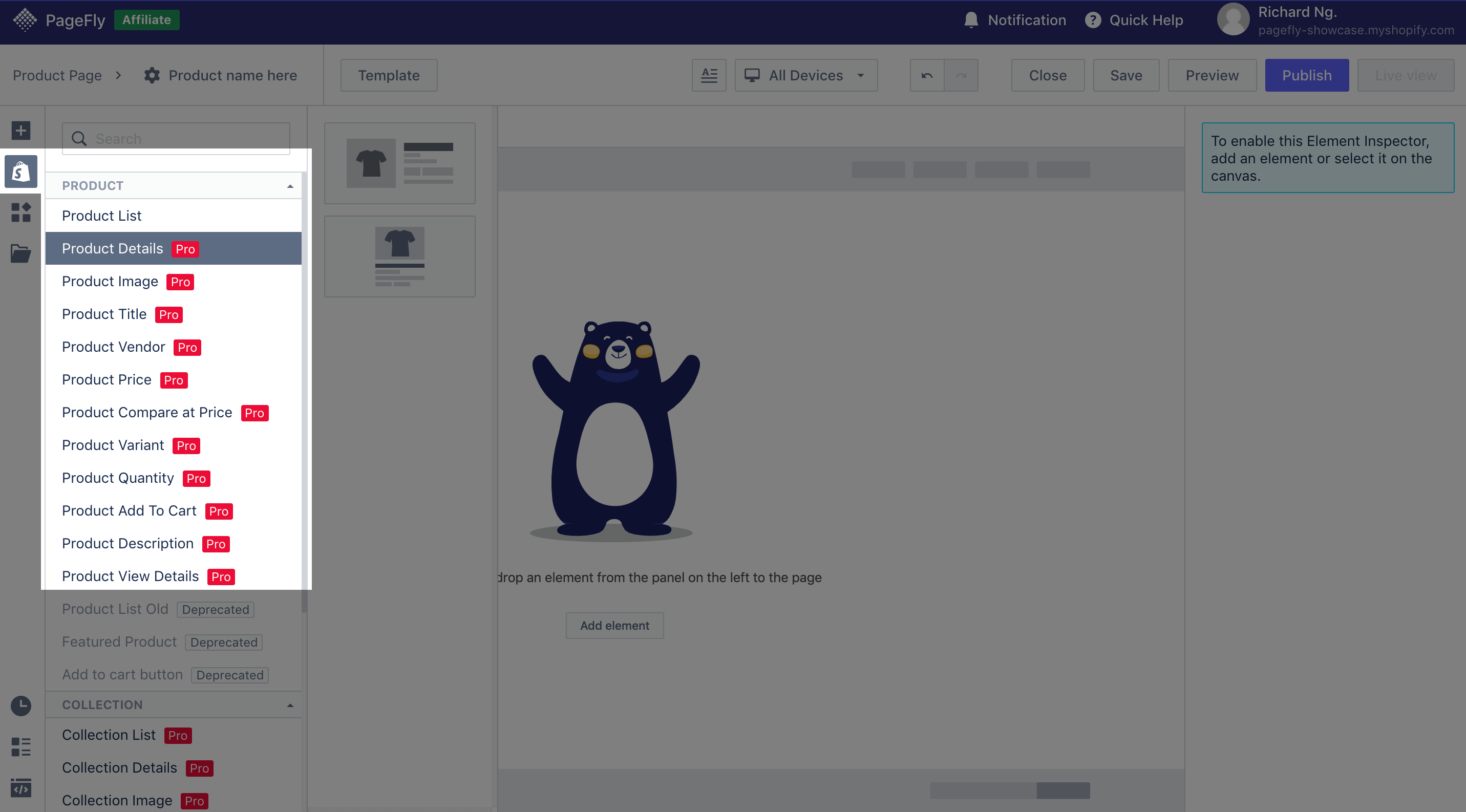 Step 2: Add an image with text to your product page
Because images are one of the best ways to convey information, here we choose an Image with text section to make the page more engaging.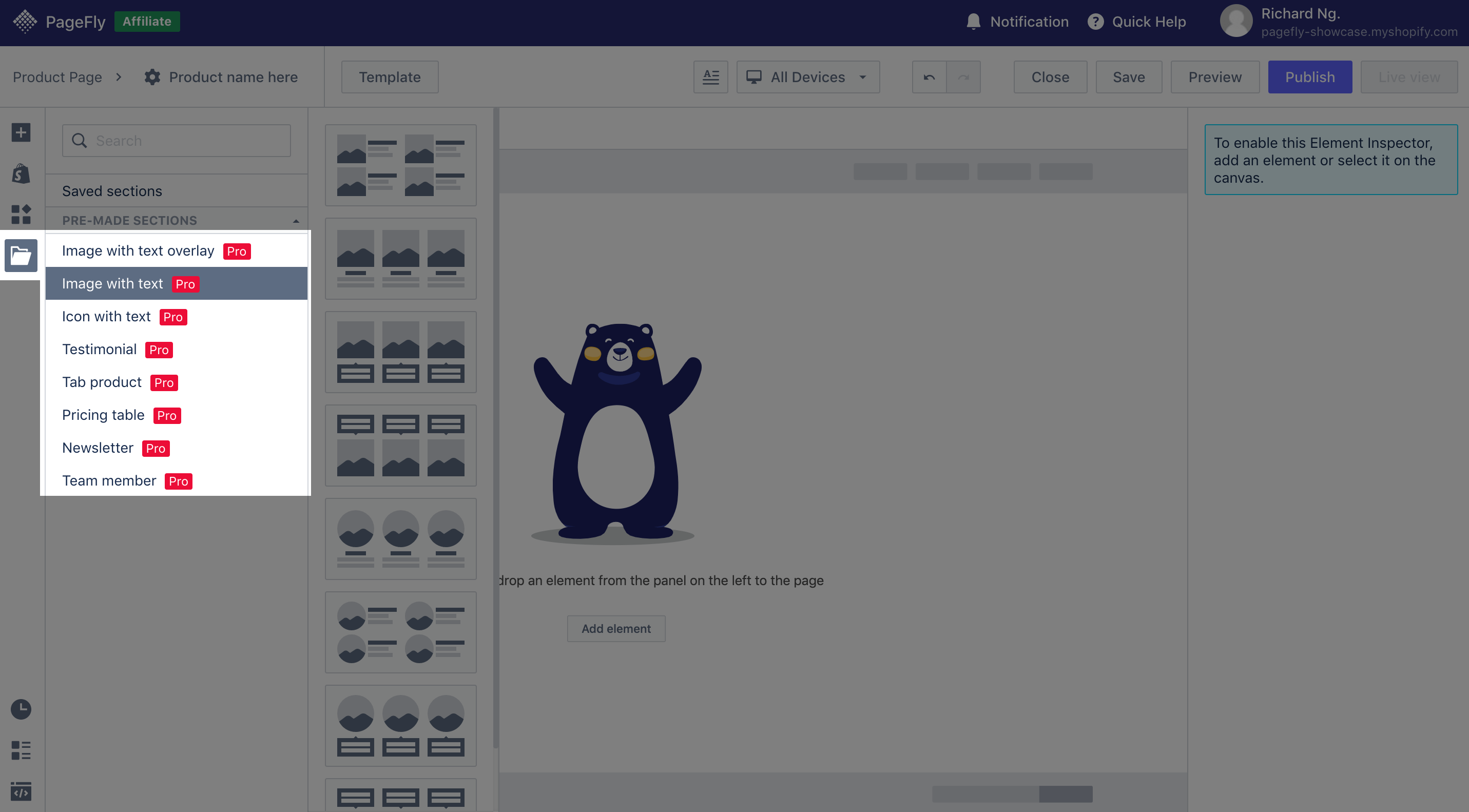 Step 3: Add an Instagram element to the product page
Due to the popularity of Instagram, it can be a good idea to add an Instagram element to your page. Instagram is available as a variation of the Social element.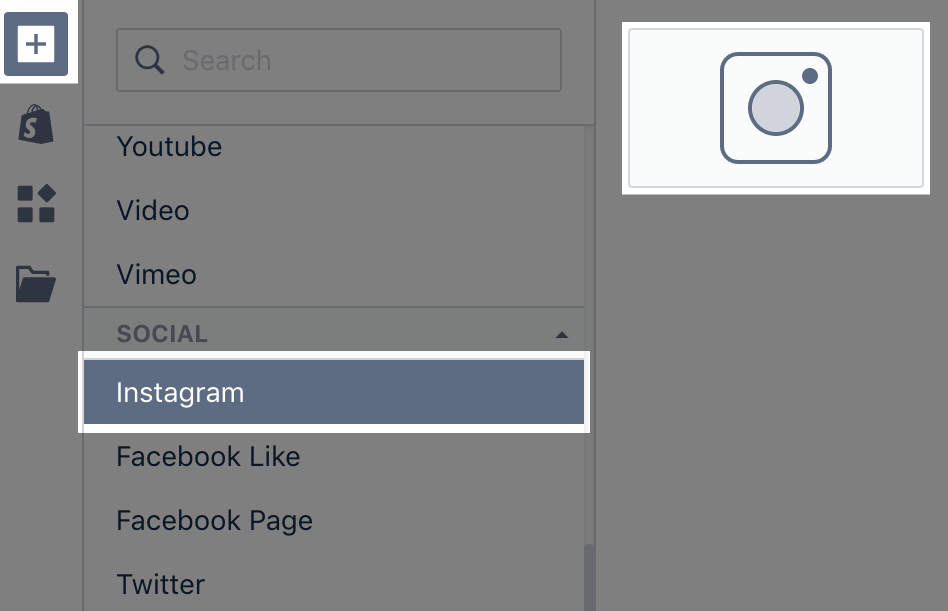 After dragging and dropping the Instagram element, it will look like this in your editor.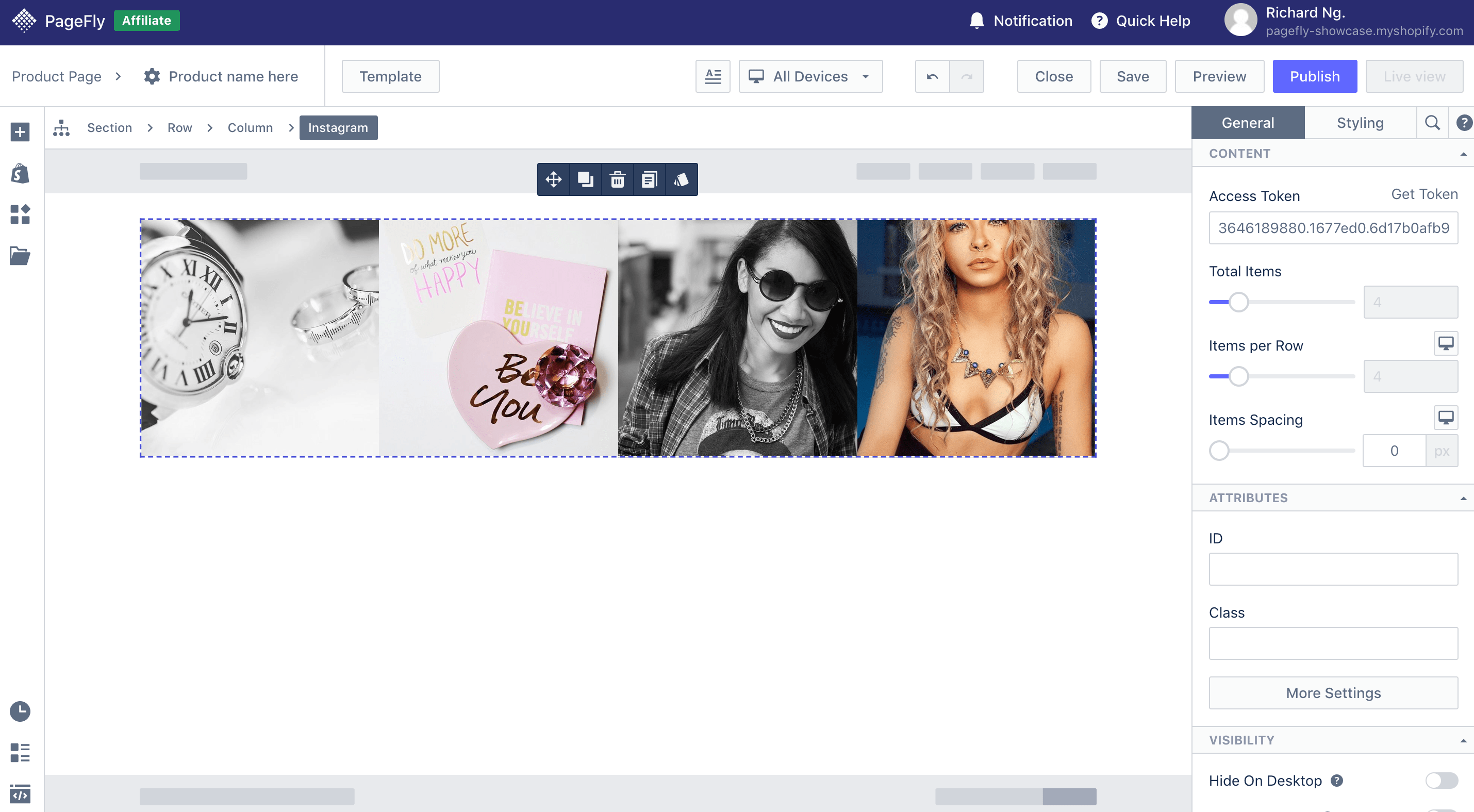 Step 4: Add a video to this product page
Since video can convey more information, it's good to have one to relay info about the product on your page. You can choose between HTML5 video or a Youtube Video under Media element.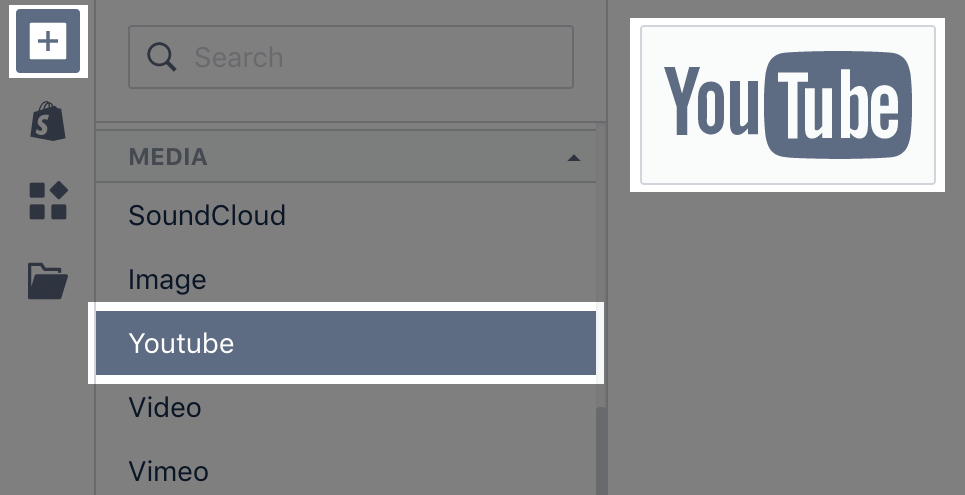 Here is the fruit of labor after we added a video element about the product.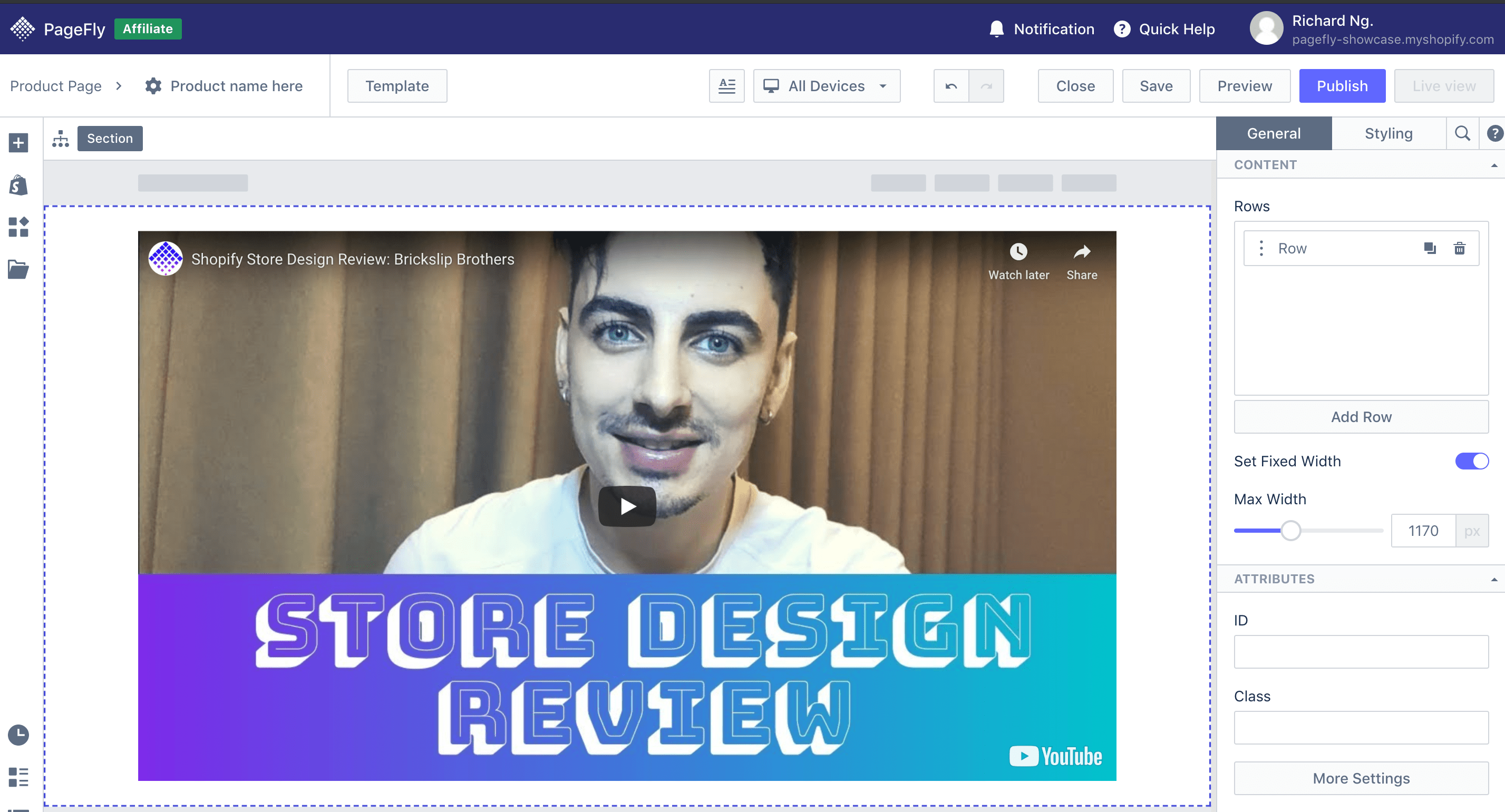 Step 5: Add a testimonial section to your product page
After that, let's add one more section to convince your visitors that buying your product is a good choice. In this case, I use the Testimonials section. Simply go to Add Section > Pre-made Sections > Testimonials > Drag and drop the variations you want on to the page.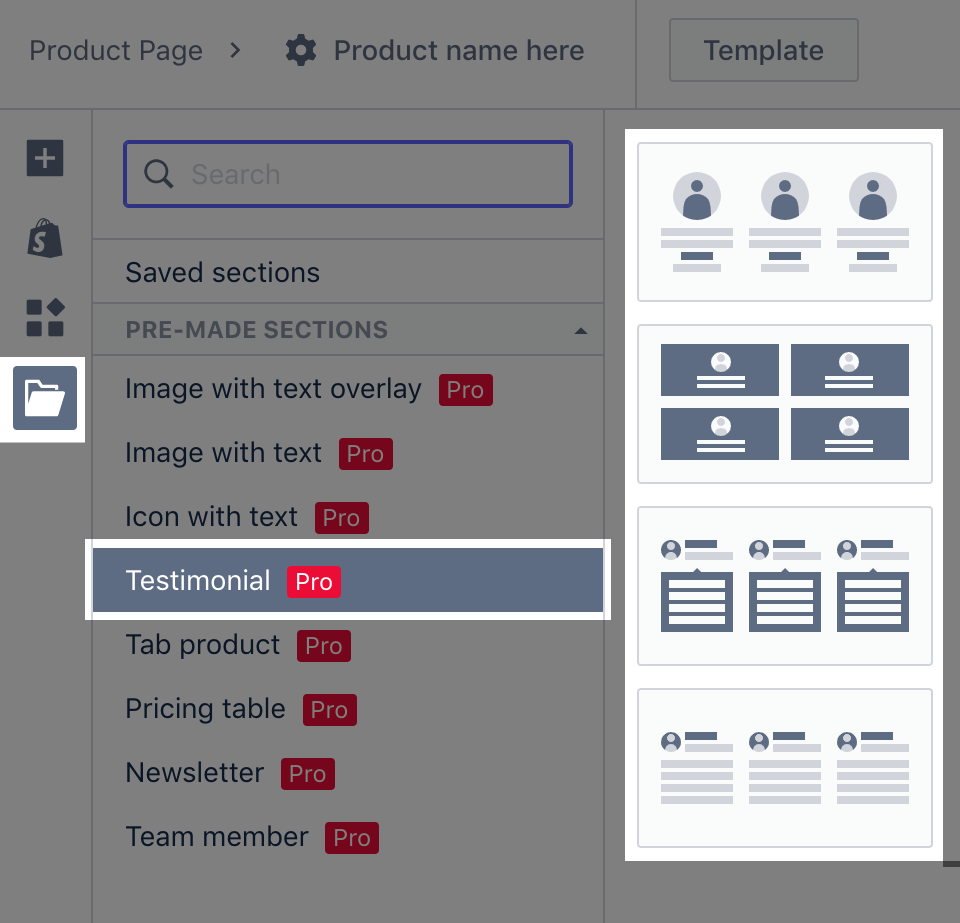 This section is useful to gain trust from your customers by showing social proof.
Step 6: Add an Add To Cart button to increase the likelihood of conversion
By default, there is only one Call To Action (CTA) on the product page which is the button included in the product element. Therefore, adding Product Add To Cart element into various locations (e.g beneath the product video or testimonial) on your product page will increase your conversion rate.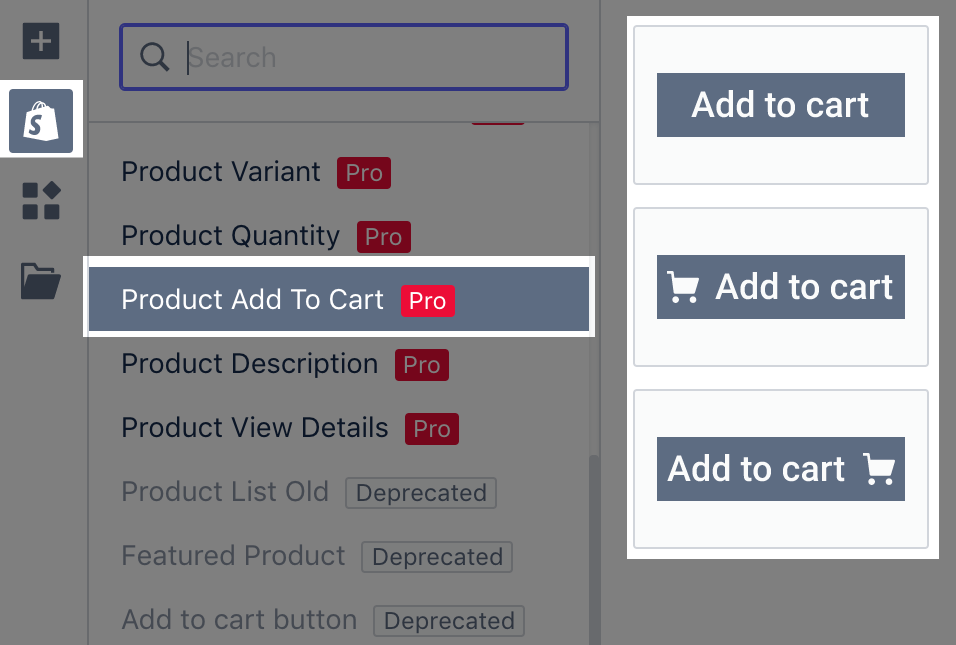 Link this button to the same product of this product page so it can be added to your visitor's cart after the button is clicked.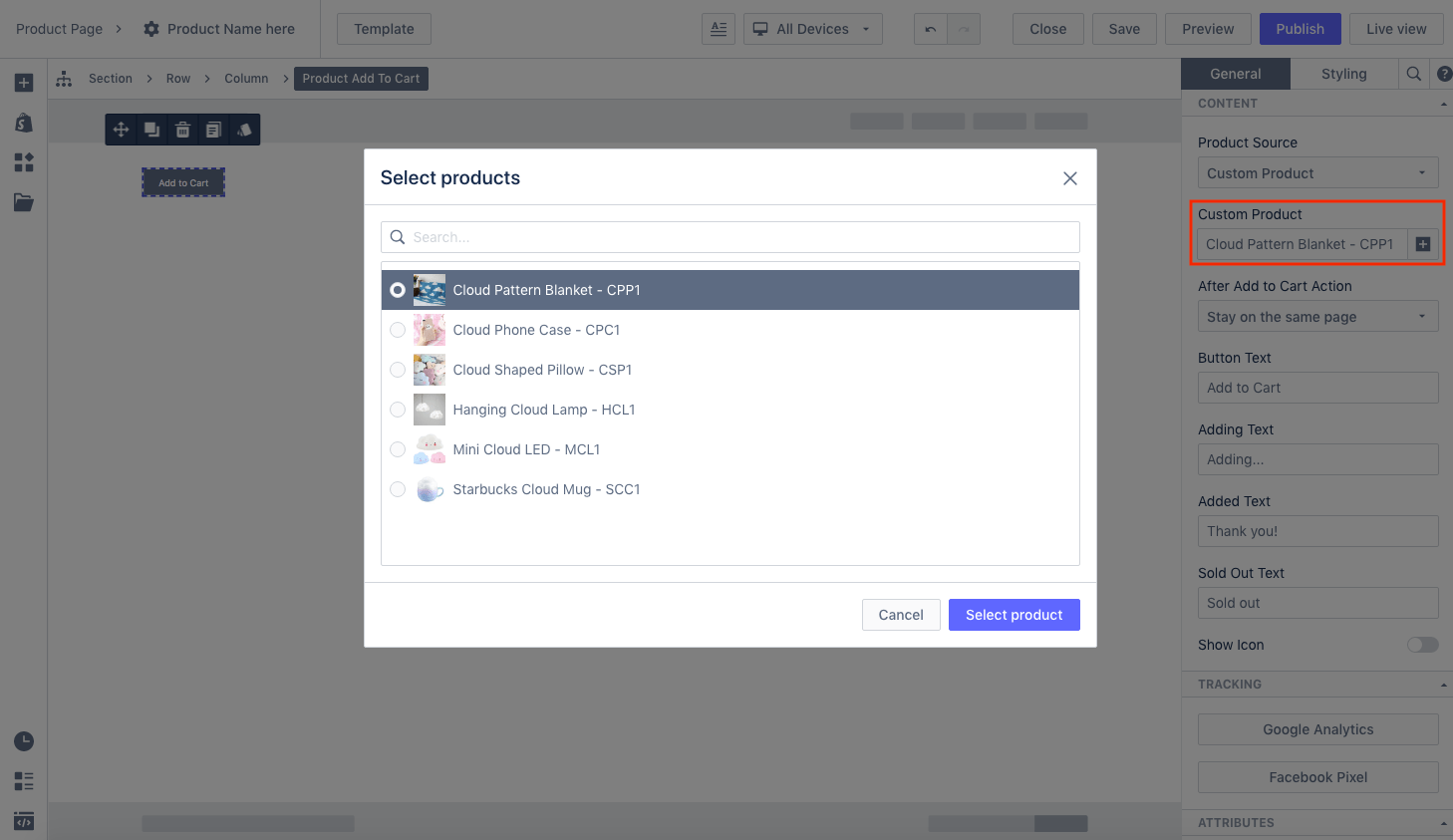 Result
Check the Live View of your product page after adding an Image with Text section, Instagram element, Youtube element, Testimonial section, and a Product Add To Cart button element. You'll see the default Shopify content/Custom product content on top followed by your newly added PageFly content.