The FAQ section of the PageFly Help Center will show you the frequent questions that other merchants have asked when using PageFly. Our explanations to these questions can help you to solve some issues that you might be having when using PageFly.
Feel free to contact the PageFly Support Team if you cannot find a solution to your problem here and we will gladly assist you.
In the dashboard, you can quickly find the elements or any functions and documentation by clicking on the Help & Support button (a question mark icon) on the top menu.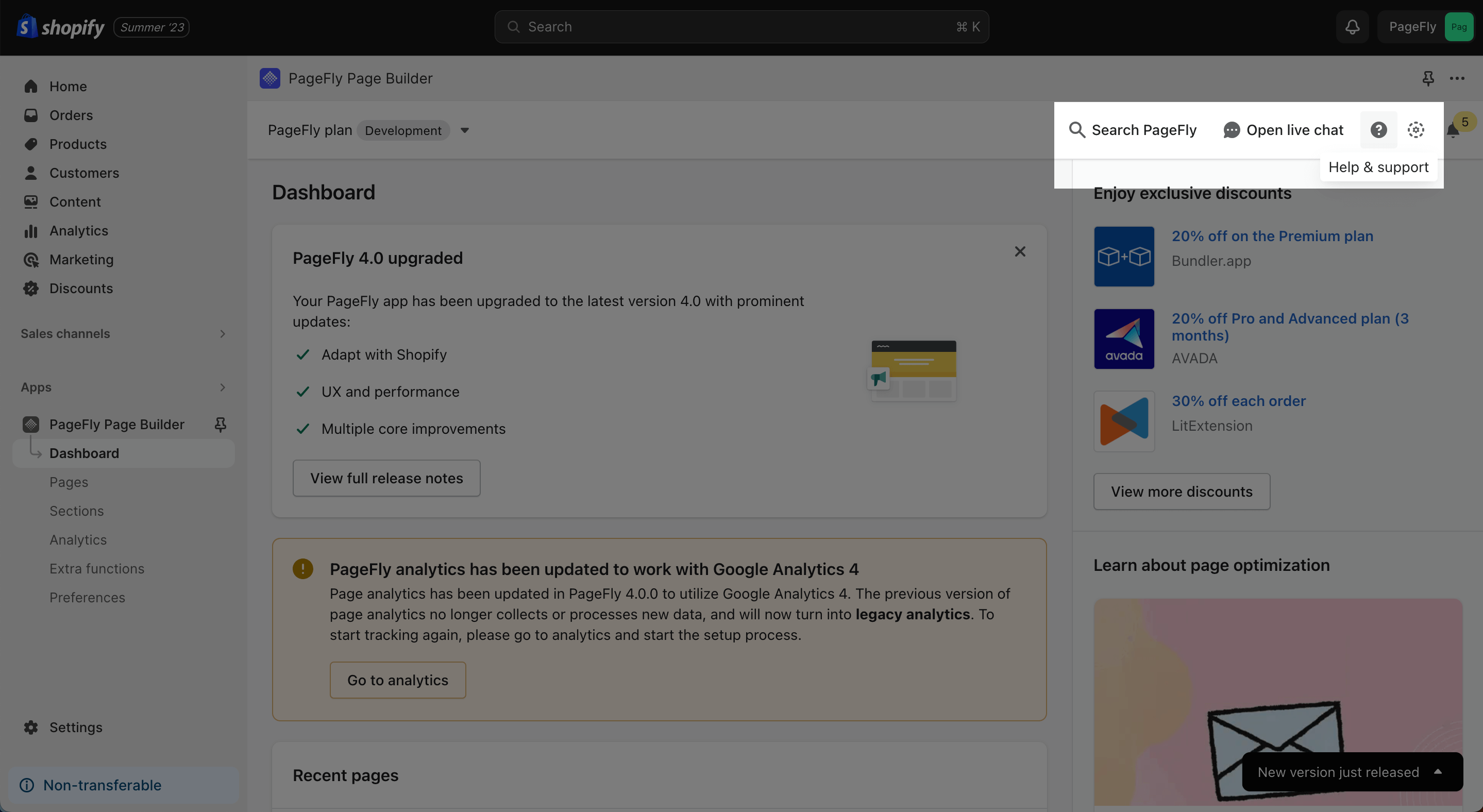 You can search any element by putting the keywords on the search bar.
If you have any issues or problems, please do not hesitate to contact us via the Live chat window on the left screen by clicking on Open 24/7  Live chat 
In this section
You can check the video tutorial on getting started with PageFly below