In this article, you'll learn how to customize your PageFly page for mobile devices with any desired amount of columns per row.
Standard page with responsive design
Let's take a look at the example where we have a page layout with 1 row and 6 columns.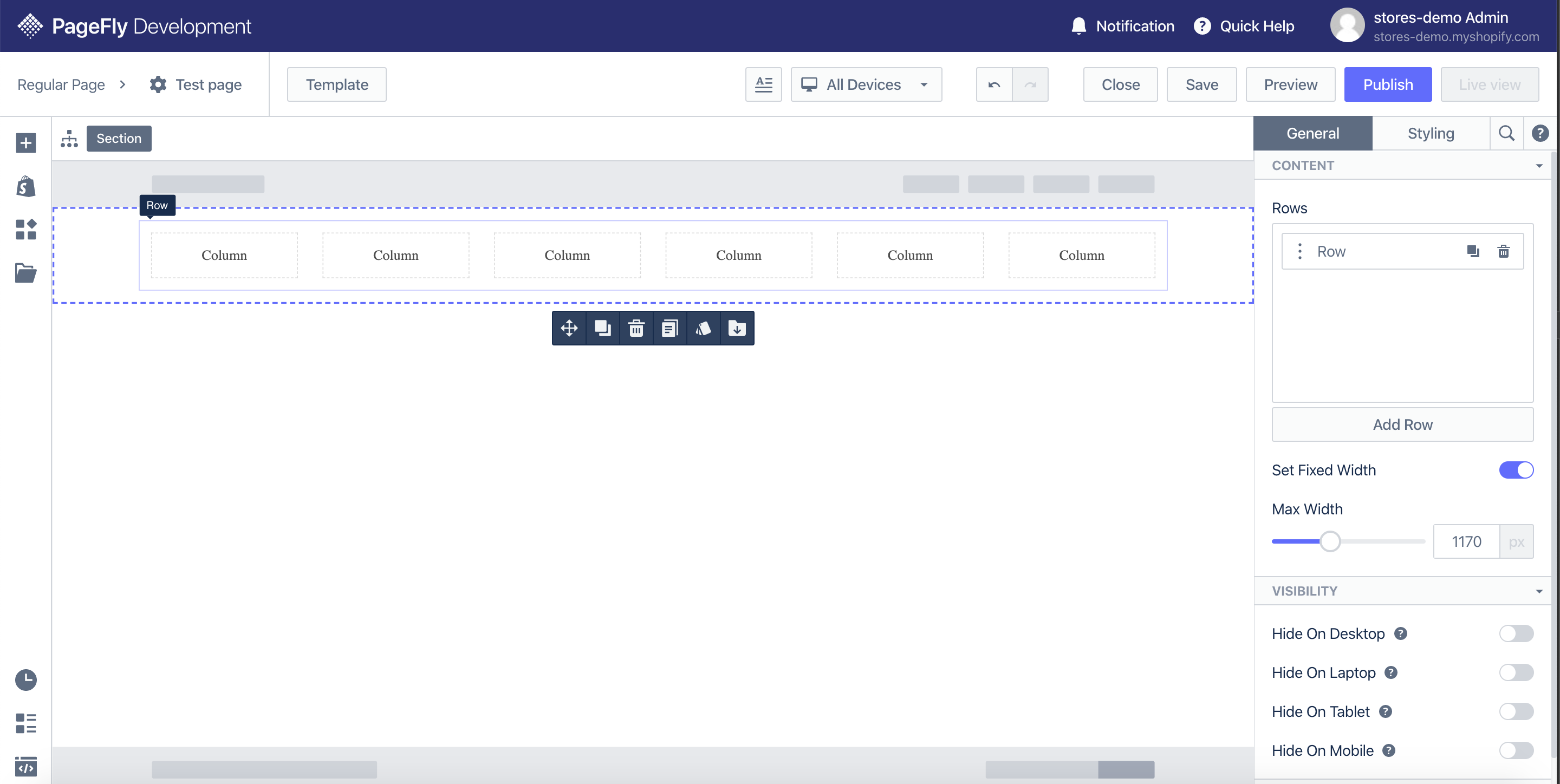 Once switched to Mobile mode you'll see these columns stacked vertically.
So how can we make the mobile page layout have 2 rows, with the 1st row containing 2 columns and the 2nd row containing 4 columns?
Mobile layout with 2 columns on 1st row and 4 columns on the 2nd row
Step 1: Click on the button of the Colum
The result will be like the image below.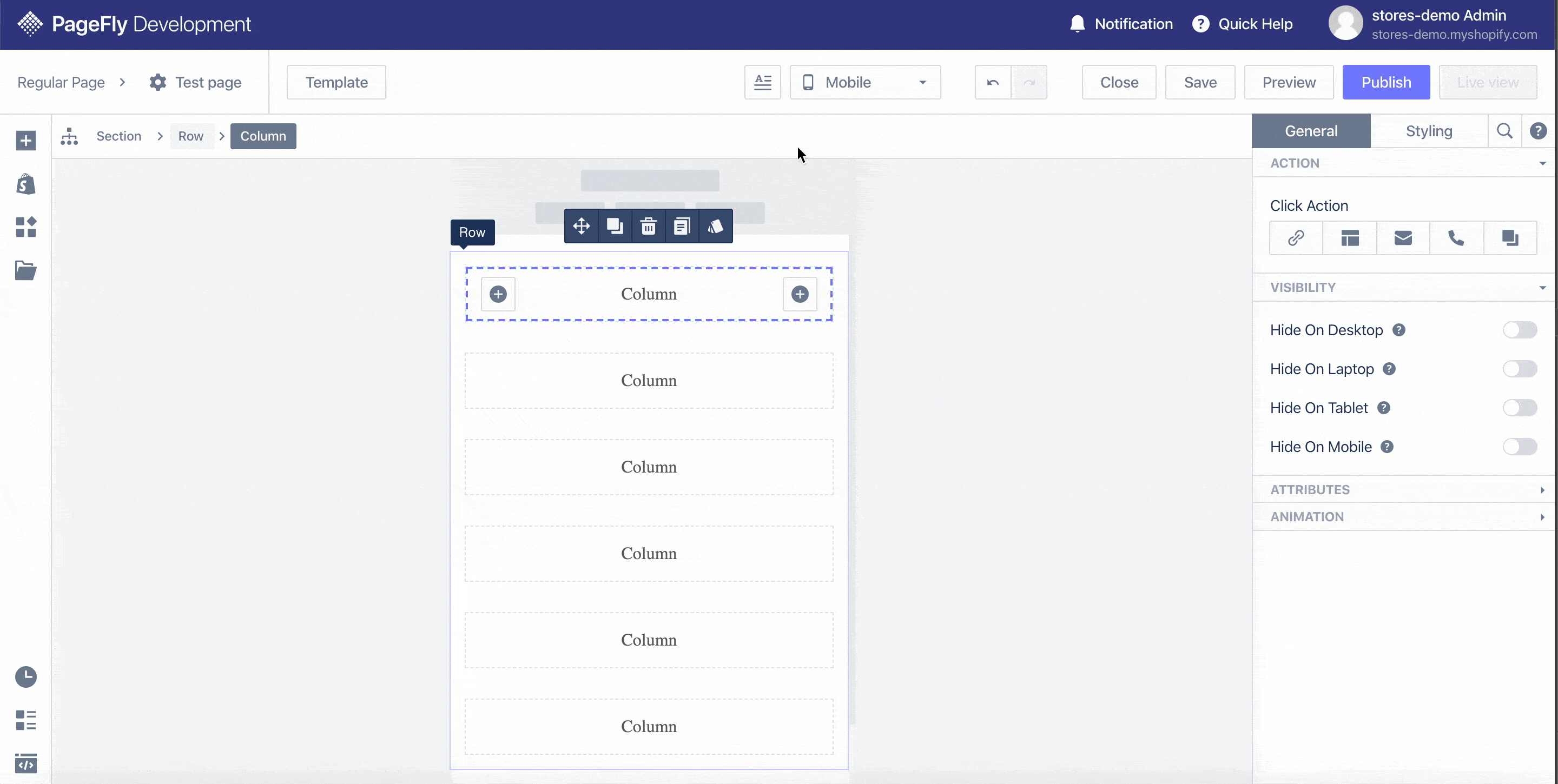 Note that if you use this step, you only need 2 columns to do so.
Step 2: Adjust the spacing manually
You can adjust the spacing of the columns manually to set 2 columns on 1st row and 4 columns on the 2nd row
That's it. As you can see PageFly can help you build any desired page layout on different devices. Thus, better customer experience leading to an increase in conversion rate.