In this article, you will learn about the Pre-made sections included in the app.
About pre-made sections
PageFly includes pre-made sections that can be used to build a page. Each section is a combination of page elements, designed to save your time and inspire you in building your page. You are provided several pre-built sections that can be used instantly.
You can find these sections by choosing the Add elements icon of the Element Catalog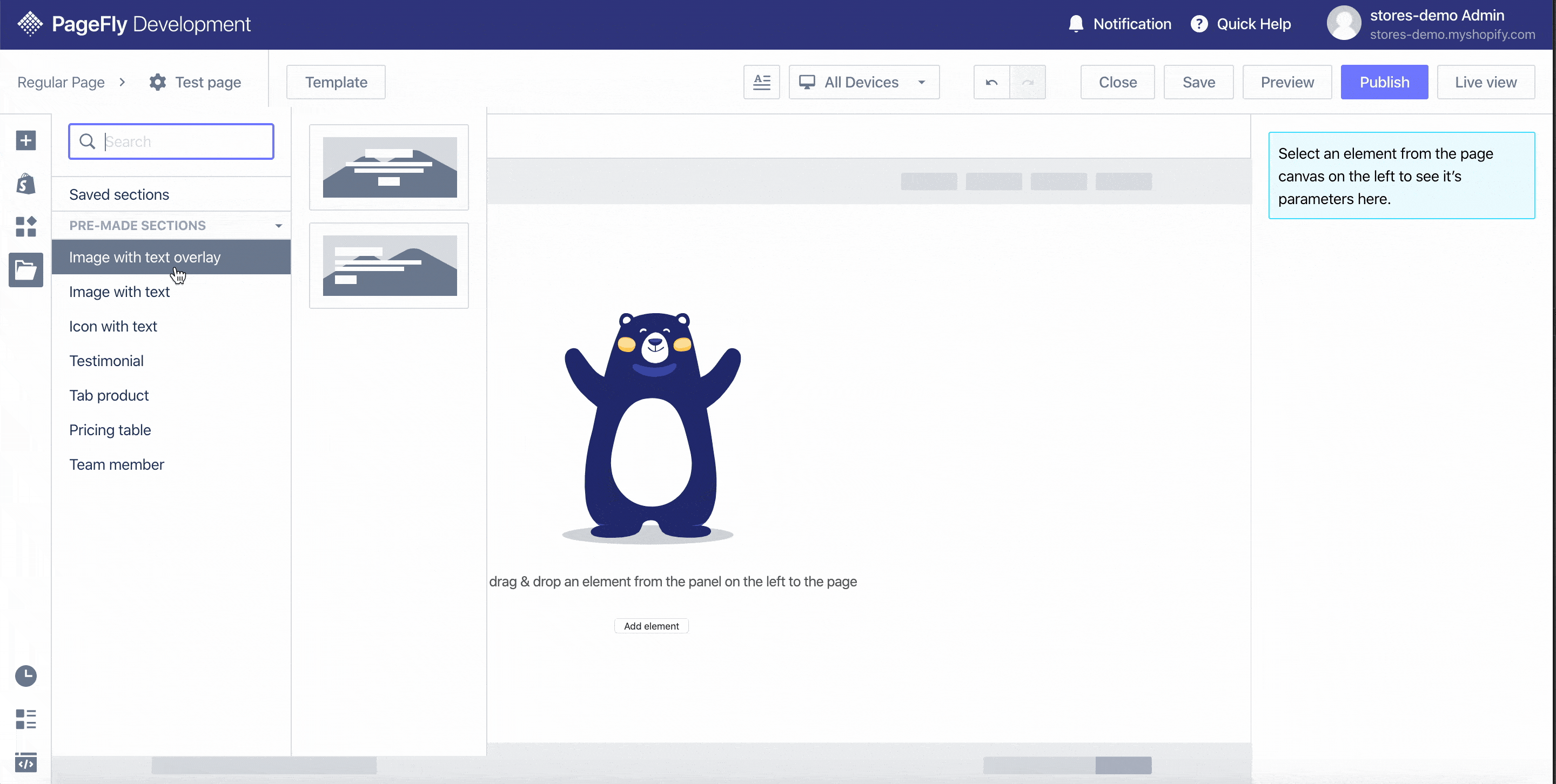 There are 8 pre-made sections for you to choose such as
Image with text overlay
Image with text
Icon with text
Testimonial
Tab product
Pricing table
Newsletter
Team member
The structure of the pre-made sections
For example, let's take a look at the Image with text overlay section
Section's configuration
The Image with text overlay section (as well as other pre-made sections) comes with various parameters for you to reach the best possible conversion rate.
Select the section in the layout to see its parameters.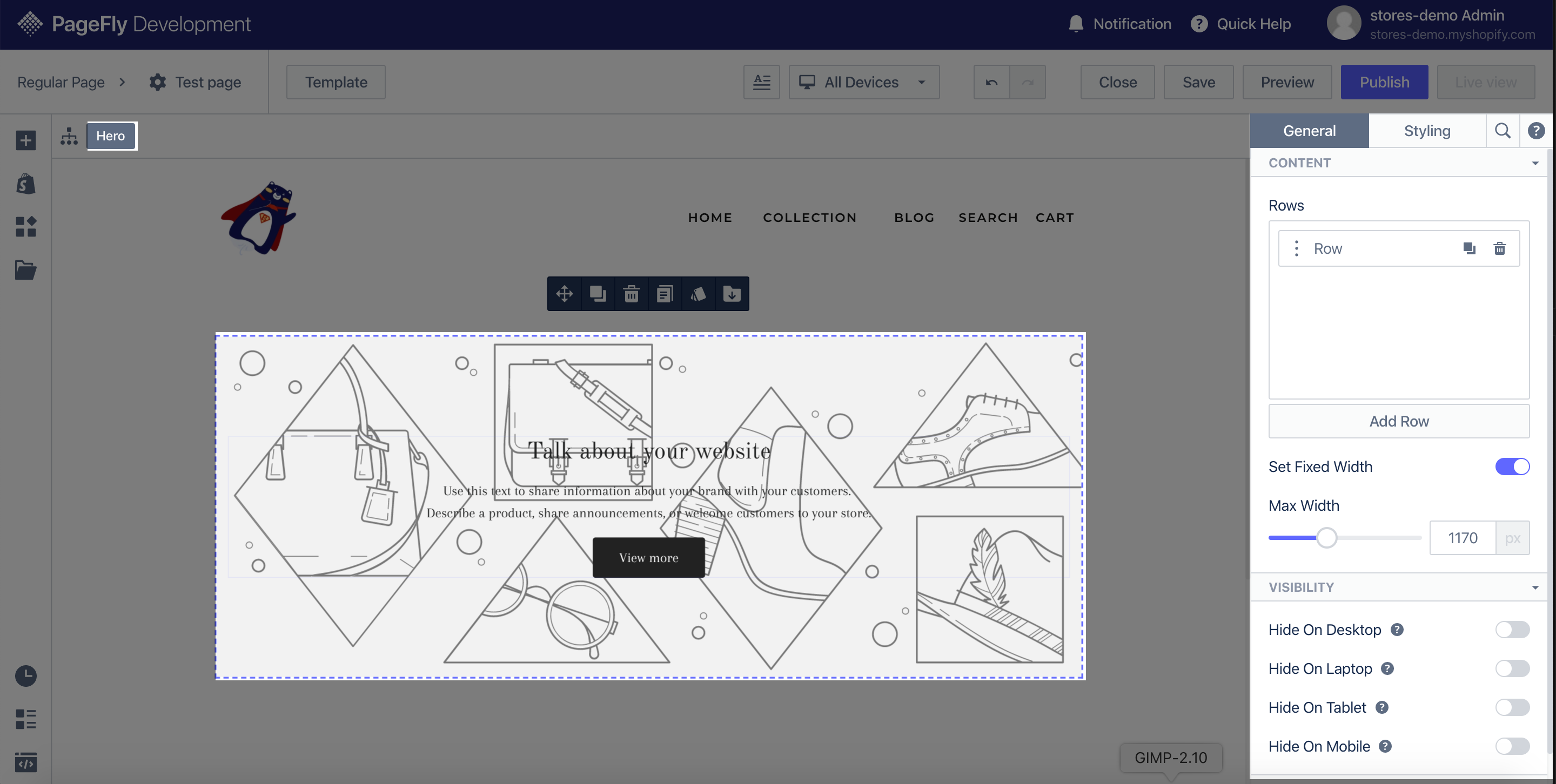 In this article, we will show the parameters in the General and Styling tabs.
General tab's parameters
The parameters in the General tab for the section include:
1, CONTENT
Row: you can duplicate or delete the row by choosing the corresponding icons. You can also add any row you want by choosing the Add Row button.
You can enable or disable the Set Fixed Width option and adjust the Max Width for the section.
2, ATTRIBUTES; VISIBILITY; ANIMATION: these are the group of 3 elements that all elements have. You can read more here.
Styling tab's parameter
The parameters in the Styling tab for the heading element include:
OVERALL
SPACING
TYPOGRAPHY
BACKGROUND
BORDER
DISPLAY
CUSTOM CSS
You can read about all these parameters here.
To change the image for the Image with text element, you need to select the Hero on the breadcrumb, go to the Styling tab and scroll down to the BACKGROUND parameter, in the Background Image section, choose the image like the image below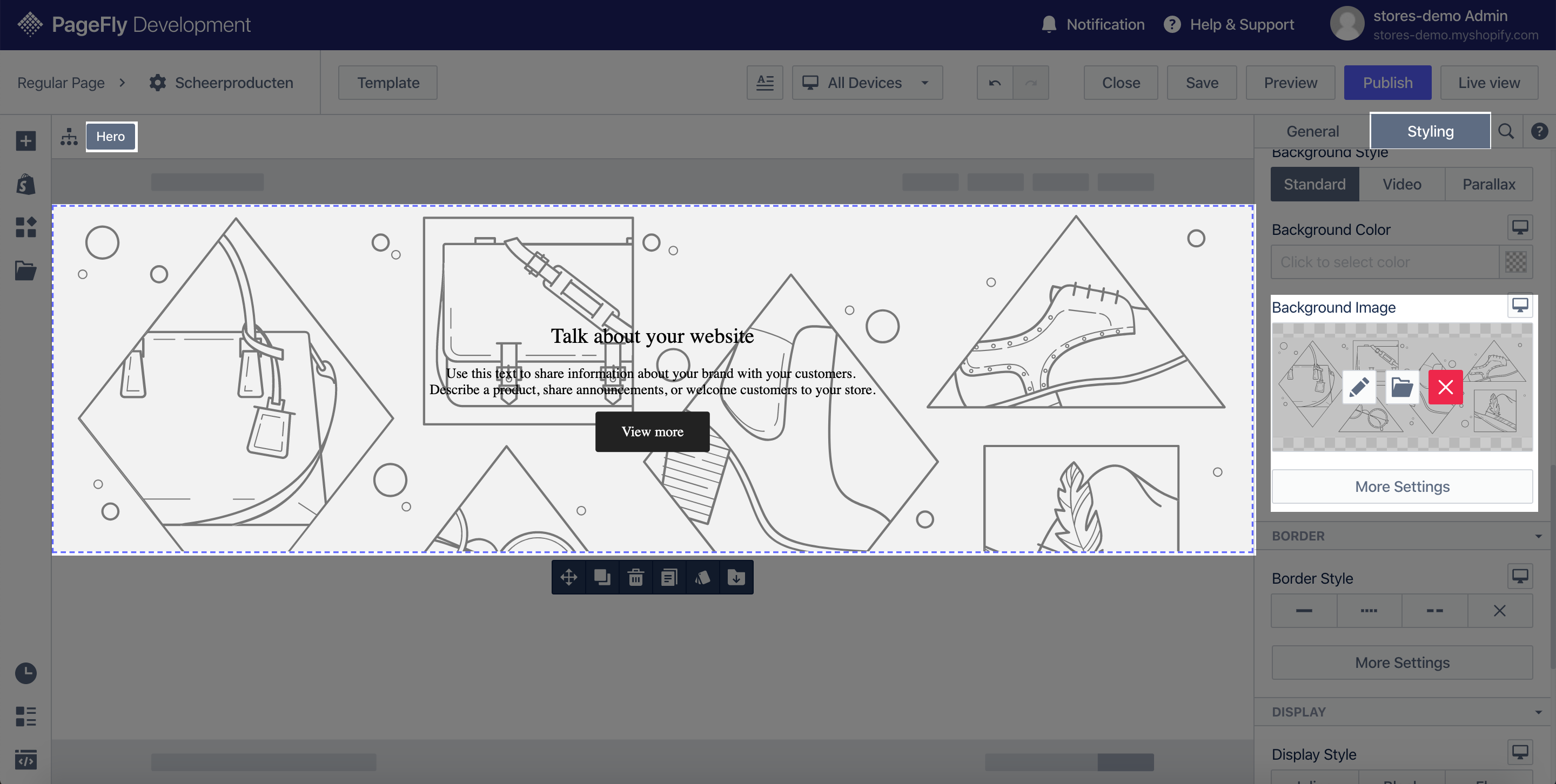 You can read more here about how to use the Image Manager to upload the media files.
Nested elements configuration
Please note that each pre-made sections have its own elements inside.
In this example of the Image with text overlay section, it has 3 elements inside includes in
Click on each element to make the settings for it.
In case you want to save a section that you made before, you can use the Saved Section function.
Below is the video tutorial, you can check it