In this article, we will learn about PageFly page sections.
The page sections is a new name of the Pre-made sections that PageFly version 3.0 provides.
Each section is a part of a PageFly template, designed to save your time and inspire you in building your page. You are provided several pre-built sections that can be used instantly. They are important factors of an online store that help to improve conversion rates.
Before going details, you can check this video tutorial:
How to access Page sections?
Step 1: In the Element Catalog on your left screen, click on the 4th icon which is Add element
Step 2: Scroll down to the Page sections, you can see PageFly provides 13 page sections for you to choose that are described in the table below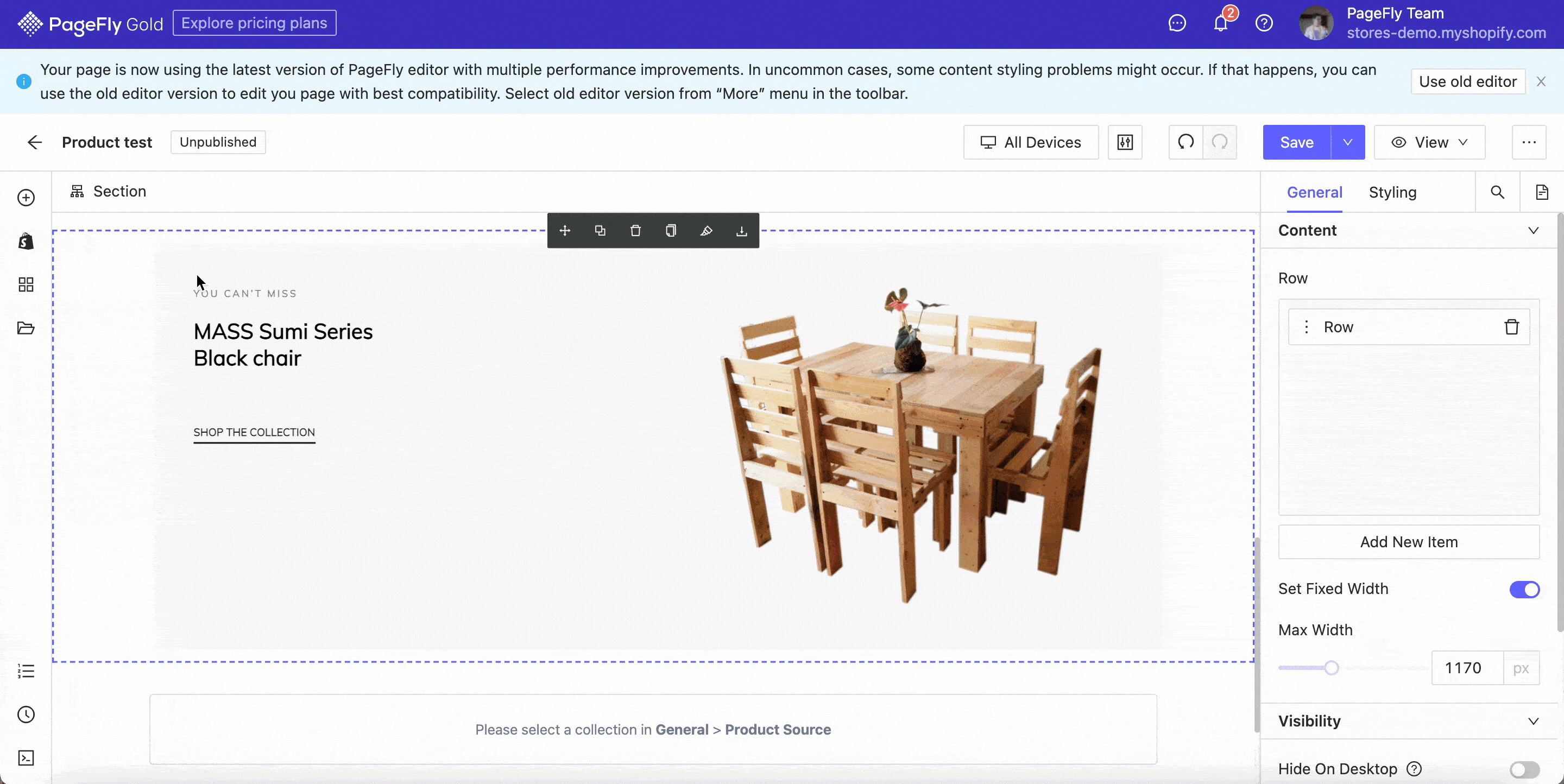 | | |
| --- | --- |
| Page Sections | Quantity of sections |
| Page Introduction | 15 |
| Featured Products | 11 |
| Collection Suggestions | 20 |
| Product Suggestions | 16 |
| Product Information | 9 |
| Product Information | 9 |
| Generic Content | 11 |
| Testimonials | 21 |
|  Brand Story | 6 |
| Newsletter | 13 |
| Social | 2 |
| Product Specification | 7 |
| Client Logos | 5 |
How to use Page sections on your PageFly pages
In the examples below, we will go through some page sections
Add a Page Introduction section
We will add a page introduction section (from the Brookwood template) on the top of the page.
Now, you can edit this section. For example, click on the heading of the section and change its content, you can watch the gif below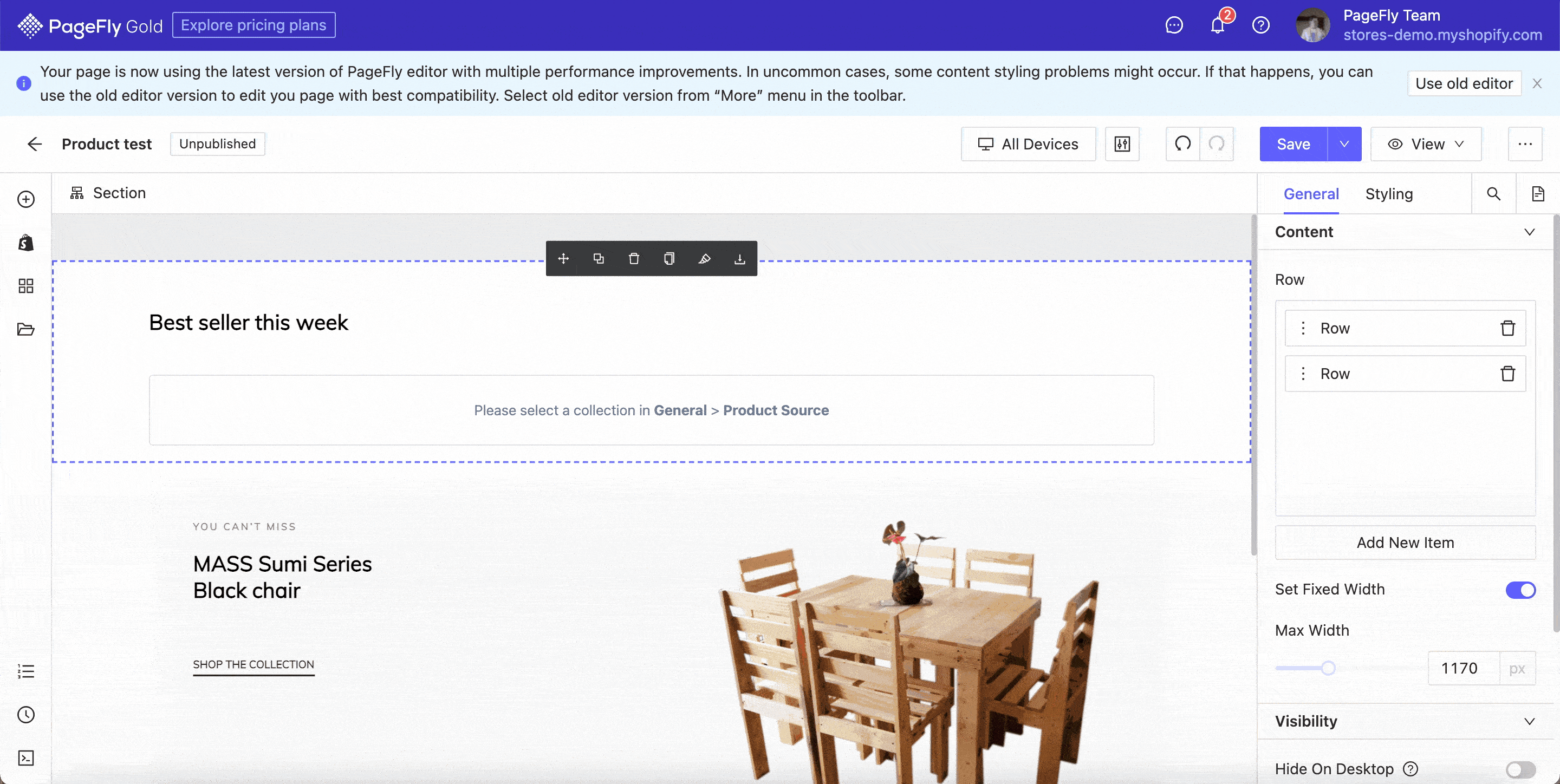 Add a Product suggestions section
Like the page introduction section, we also drag and drop a product suggestions section into the page canvas.
In the product suggestions section, there is a product list element and we will choose a collection.
Step 1: Click on the Product List element
Step 2: In the Custom Collection option of the General tab, click on the Select button. There is a modal showing up, choose a collection you want to be displayed.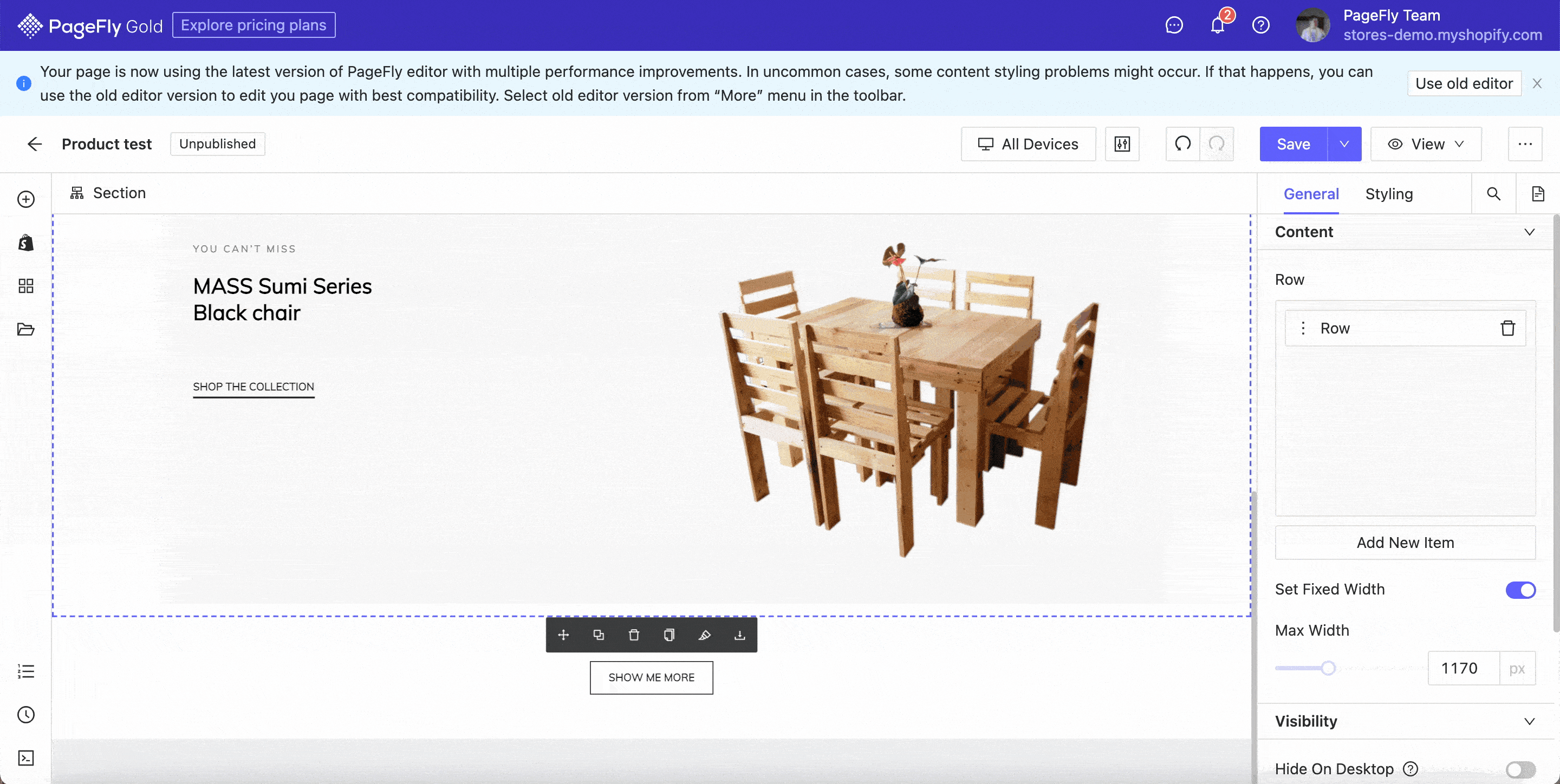 For more information about the Product List element, you can check this article.
A newsletter helps you to keep connected with your customers. Your customers can subscribe their emails to your newsletter, by this way, you can send them new updates: new products/ collections, sales campaigns, etc.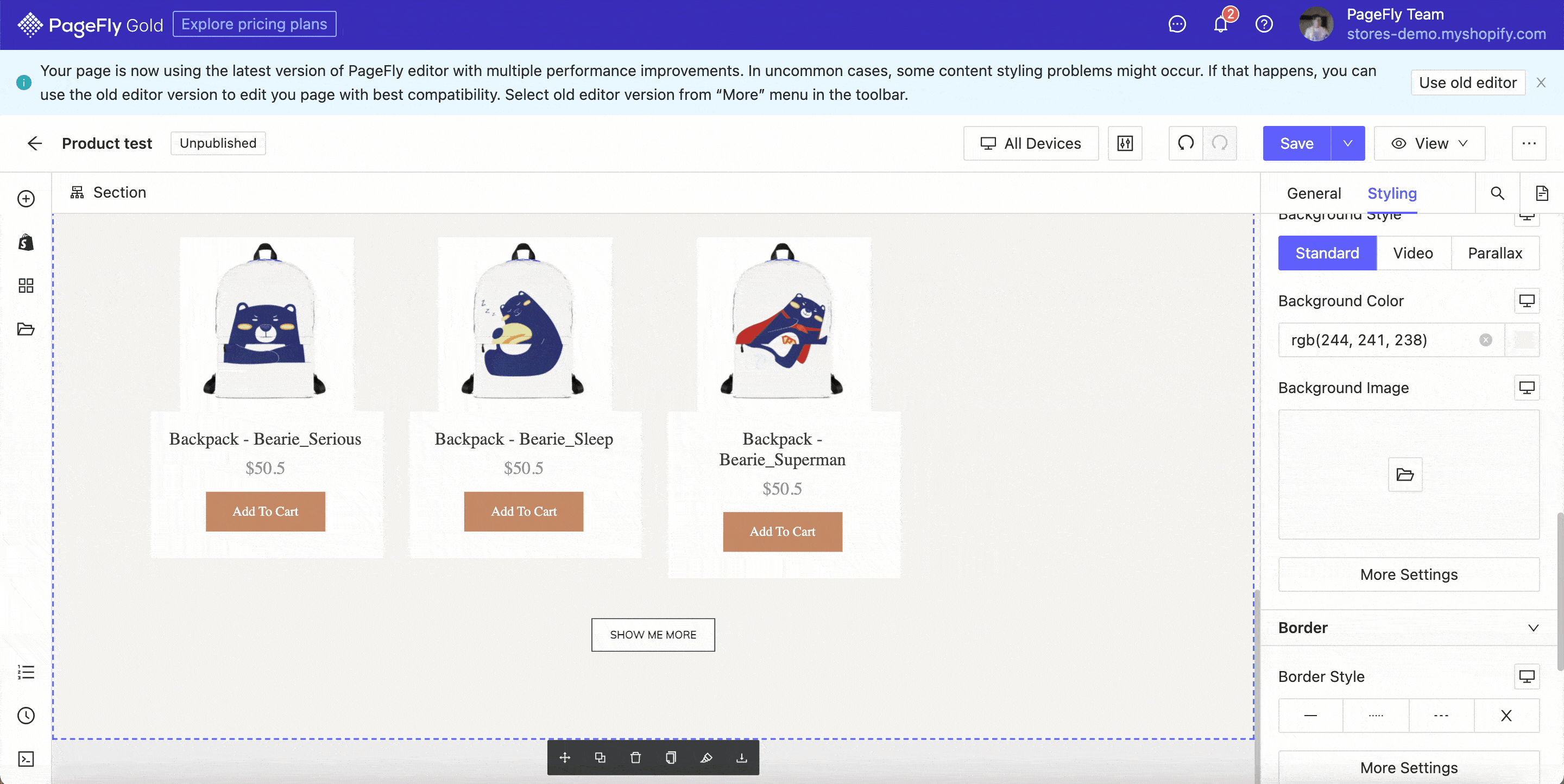 In this case, after drag and drop a newsletter at the bottom of your page, we will change the background image of the section.
Step 1: In the Styling tab, scroll down to the Background parameter, click on the first icon to open Image Manager
Step 2: In the Image Manager, choose an image you want, and then click on the Select button.
Let's give it a try with other sections to make your page more attractive and professional.