In this article, you will learn how to fix an error that causes your page not to update successfully. The reason for this error is that the page handle has already been taken. Fixing this issue is simple, read on to find out how.
When you create a new page which has the same page handle that you have with another page of your store and press the Next button, the message below will be displayed.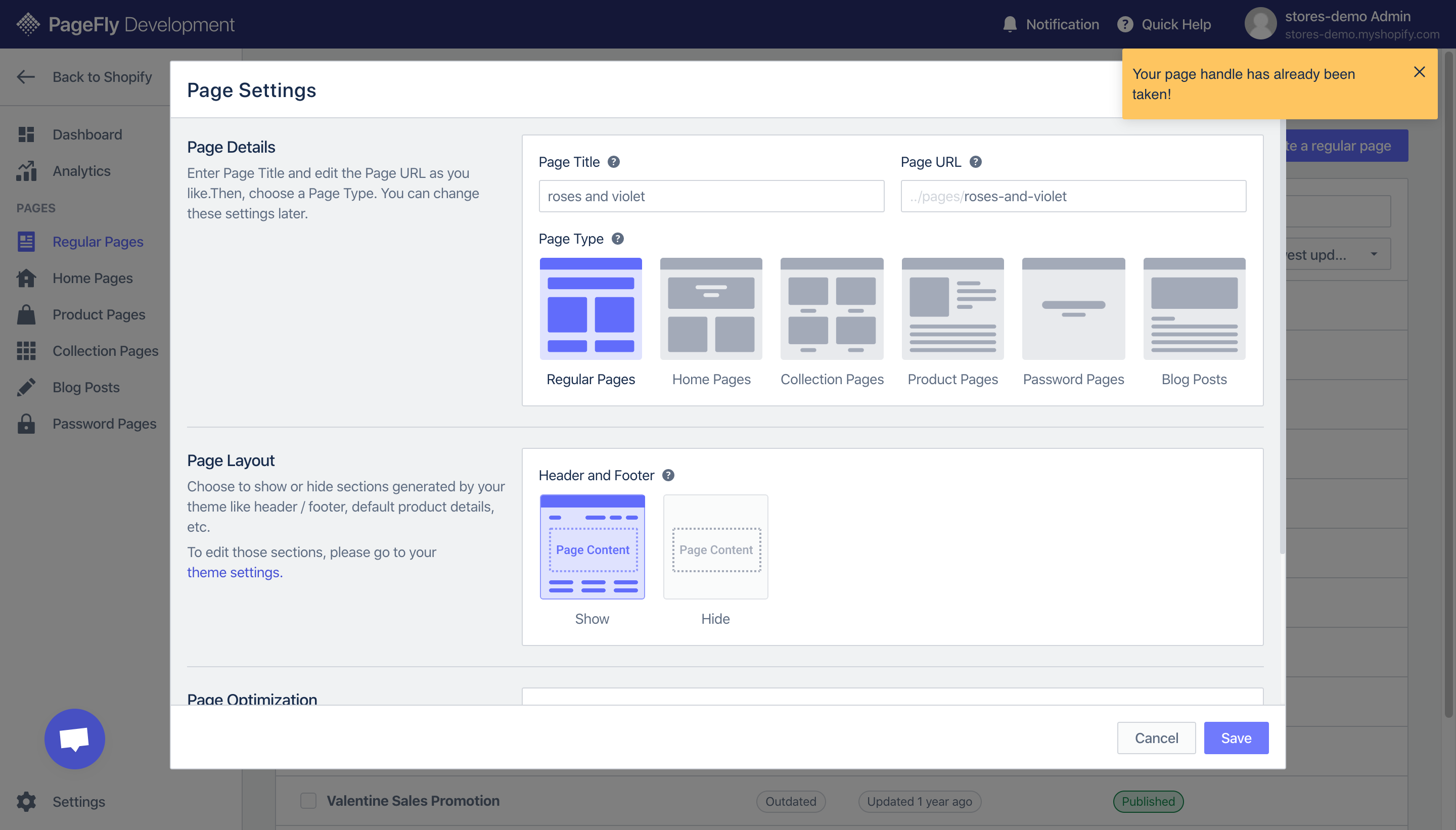 In this example, if you have a page handle with the Path URL pages/roses-and-violet, we can see that the error message is visible as the handle has already been taken by another page.
To prevent this error, you have to change the new page's URL. Simple.