In this article, you will learn about Judge.me Product Reviews element and how to use it. To start, you need to install Judge.me to your Shopify store first. 
About Judge.me element
Judge.me element presents testimonial of your product to boost customer's trust about the product's quality. Ultimately, it increases conversion rate and sales.
You can use the Judge.me element to display testimonials of a particular product, a whole line, or some specialties.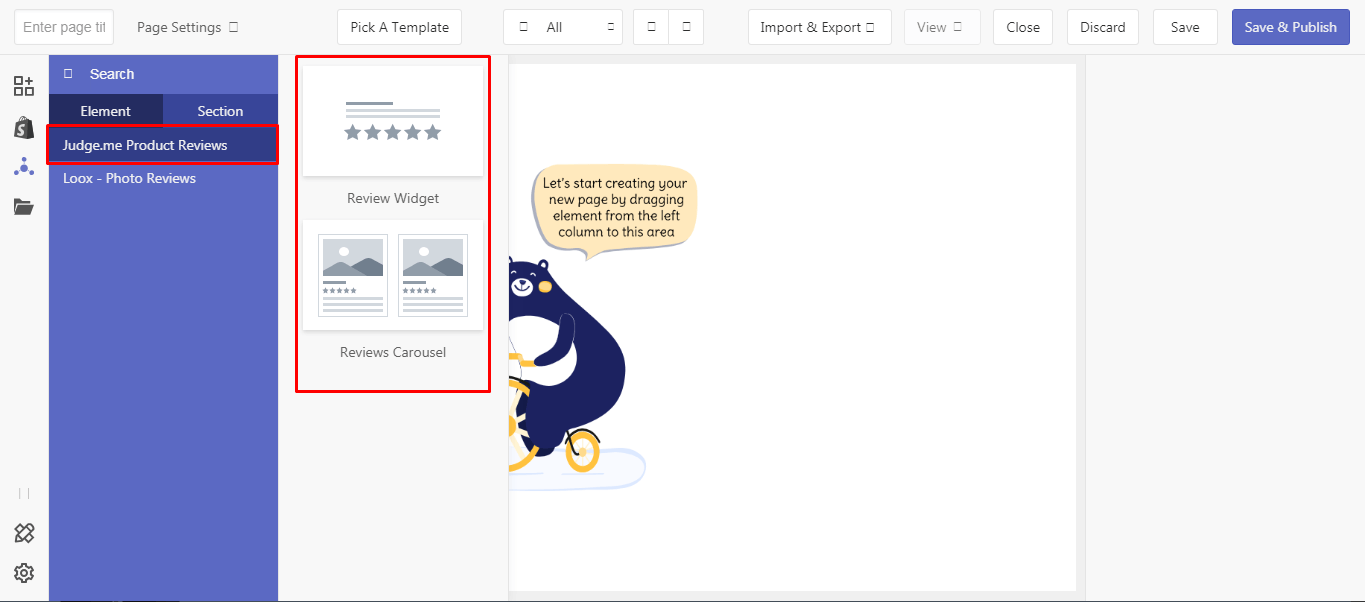 Judge.me element comes with 2 variations. They are:
Review Widget
Review Carousel
Judge.me variations' details
Review Widget
This variation is used to show ratings of a particular product. Also, it allows your customer to submit new critique for the product.
Important: This variation only works on Product page of PageFly.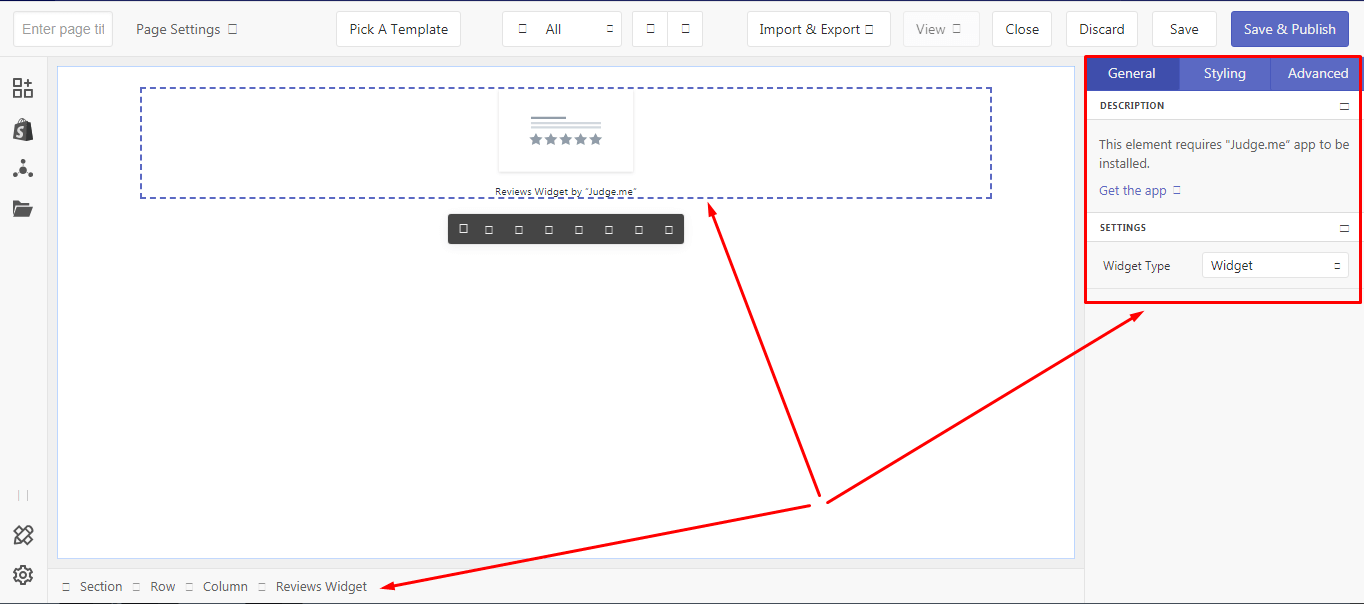 Once you drag the element into the Editor, it will pull all reviews of the assigned product. Then, you can edit the widget styling in Judge.me app.
After that, Save & Publish the page when you are happy with the placement of the element.
Finally, check for the result on live page.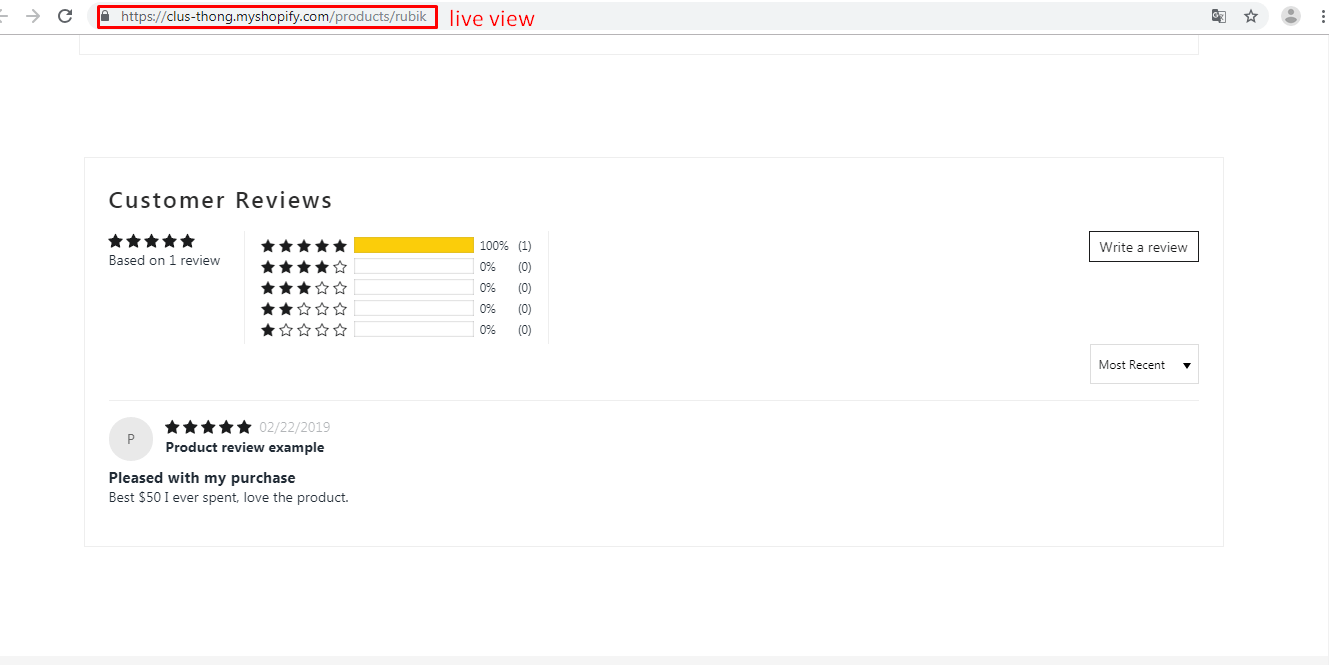 Review Carousel
To display featured ratings on a PageFly page, including shop reviews and product reviews, you can use Review Carousel. It shows off all reviews in a modern and smooth slideshow.
Carousel can be used on any page type.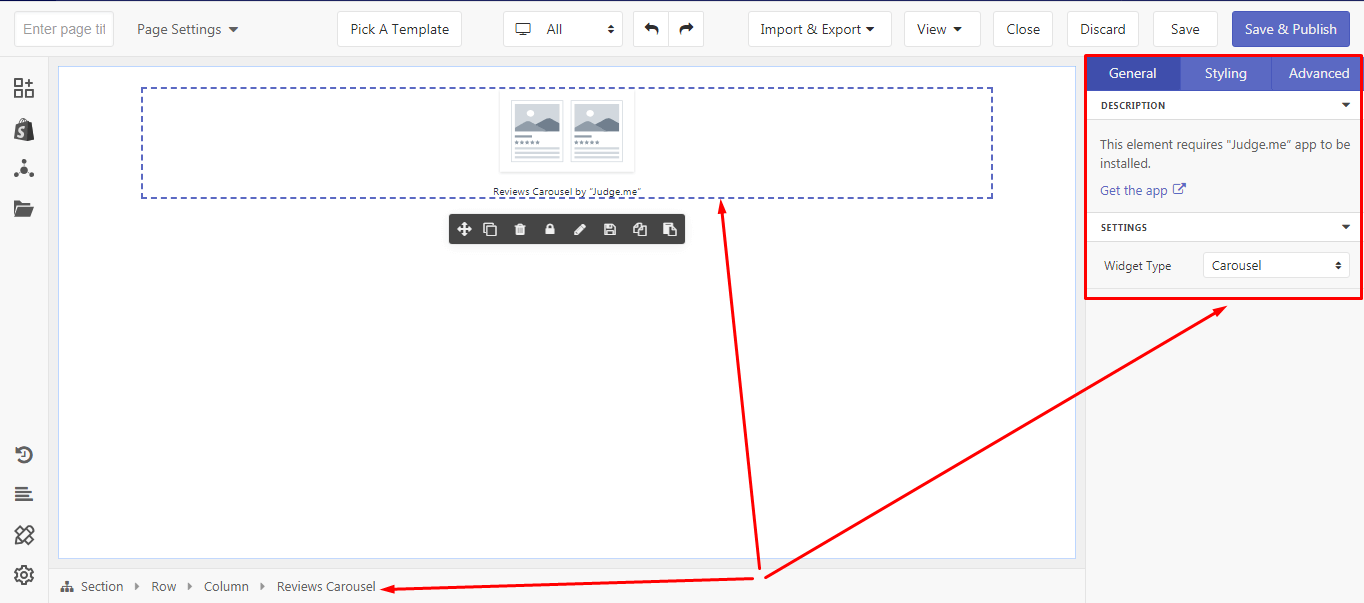 First, open Judge.me Product Reviews app > select Reviews.
Then, to pick the reviews you want to display in the Review Carousel, you click to bolden the "heart" icon.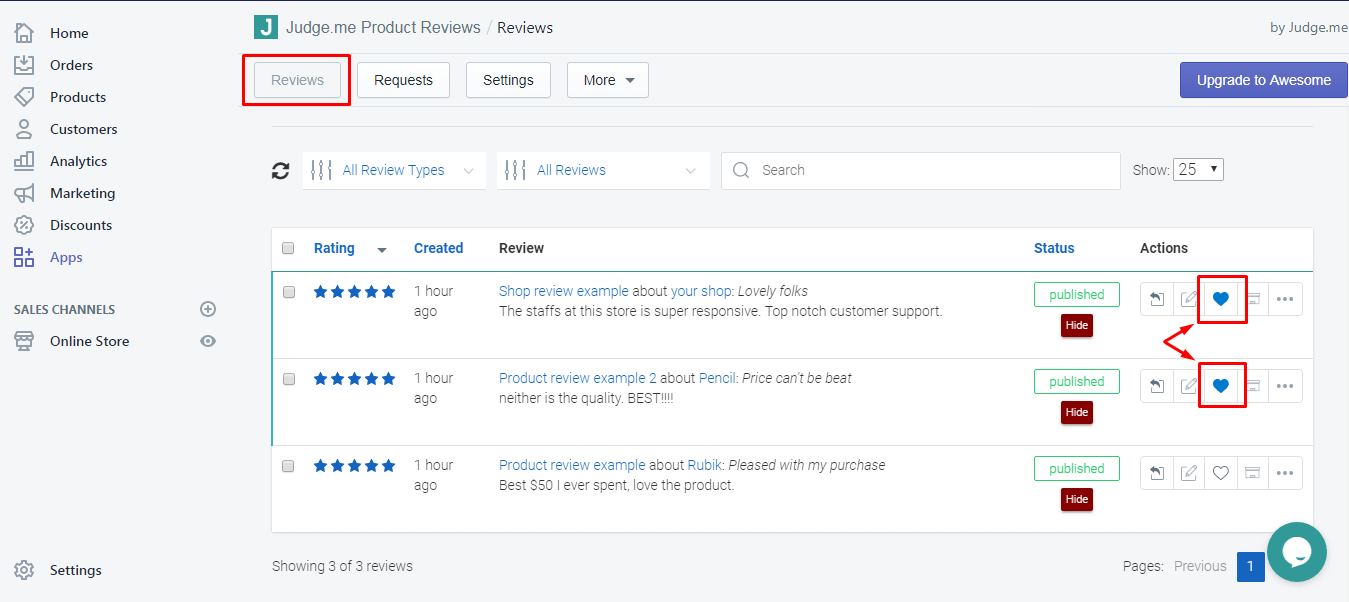 Voilà!
Lastly, go back to PageFly page and hit Publish. Below is how Judge.me looks on the live page.