In this article, you'll learn about PageFly's pre-made templates. The app comes with over 40 templates in a wide variety including landing pages, product pages, blog pages, and more that you can easily adapt to your needs.
How to access the template library
When you create a new page in PageFly, there will be a library of templates that will show up automatically. The library plays a role as a source of predefined templates.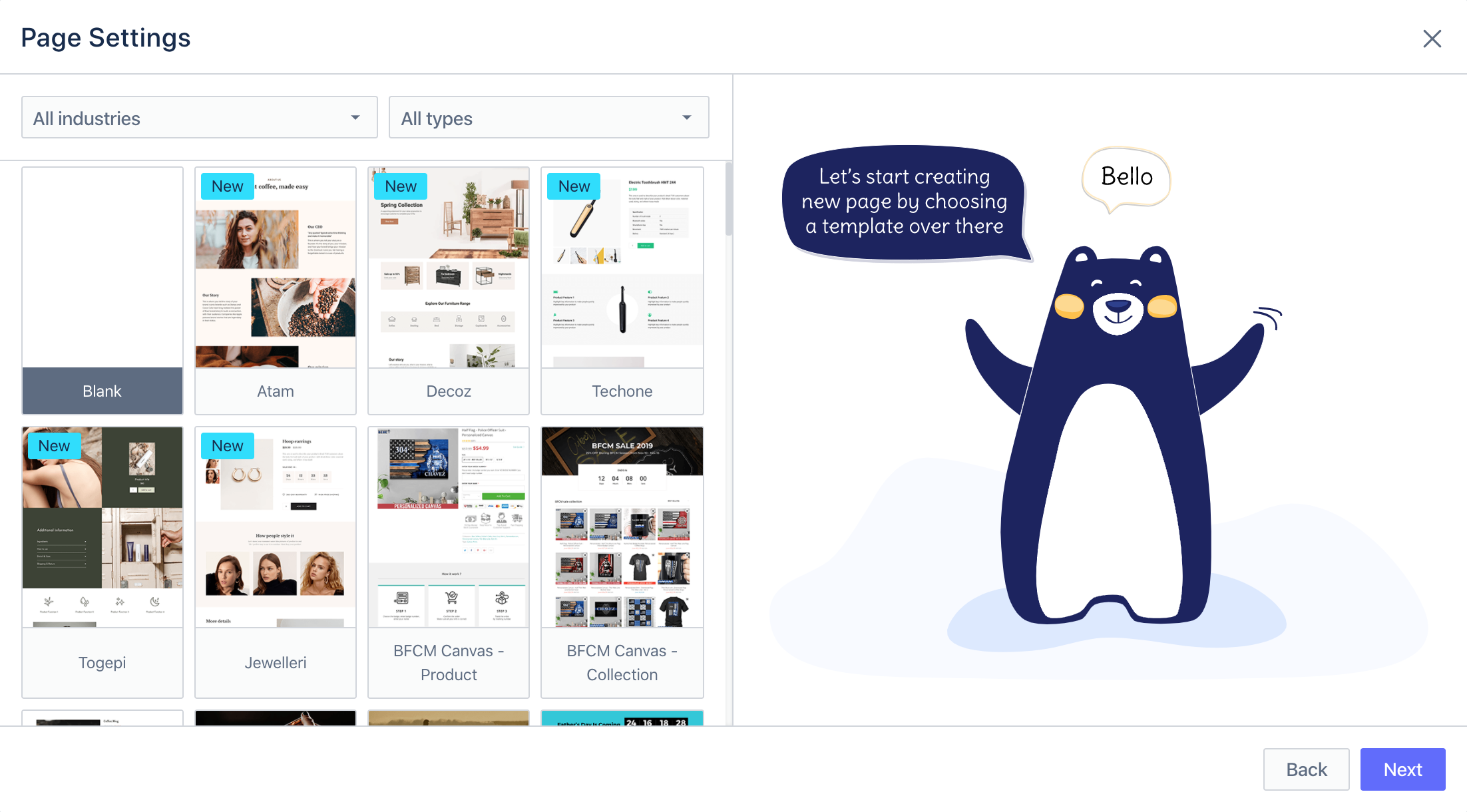 Once you have closed the templates library , you can always visit it again by selecting the Templates button from the menu bar . Please note that choosing a template will erase all current content from your editor .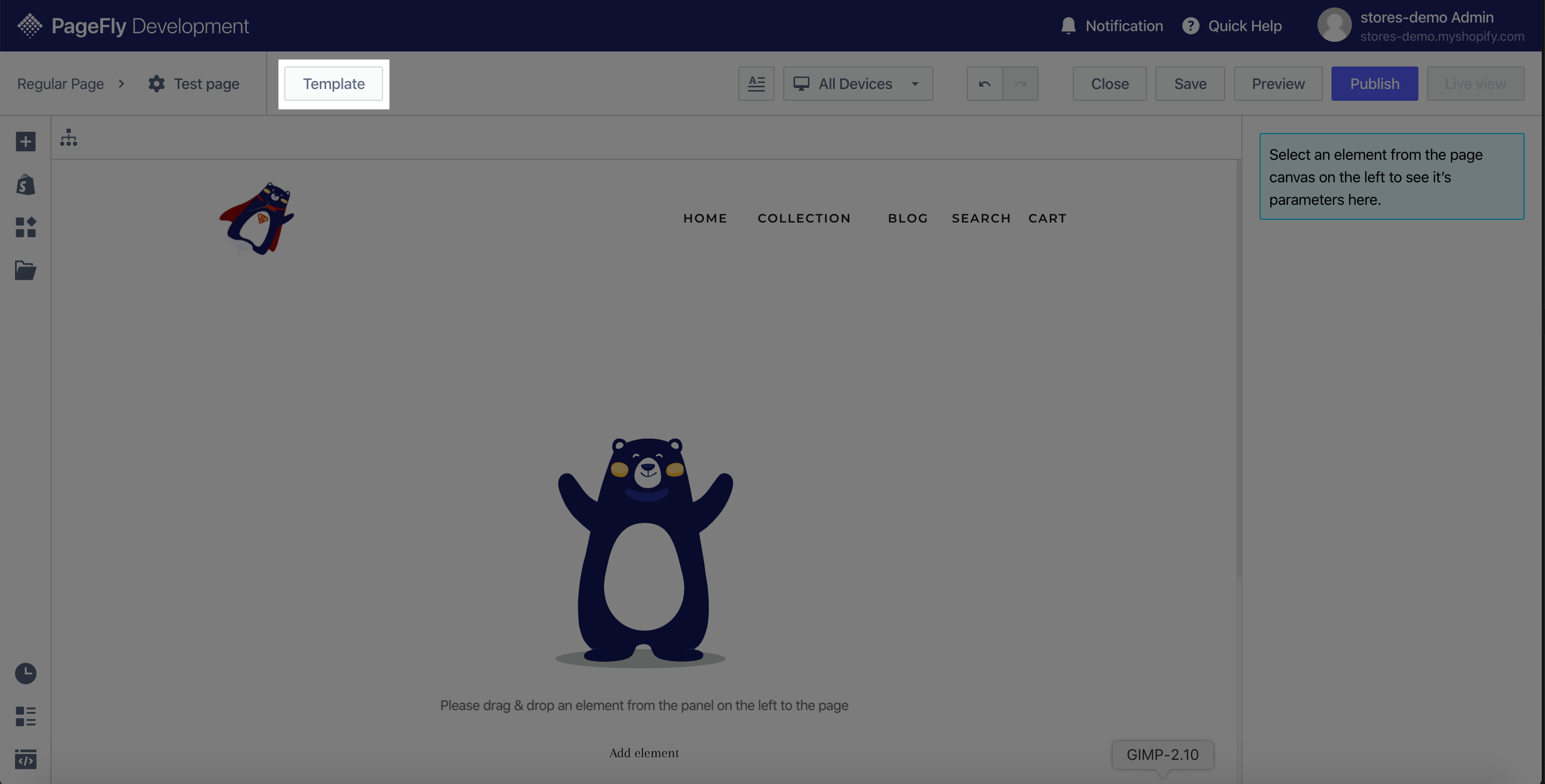 Let's take a look at the template library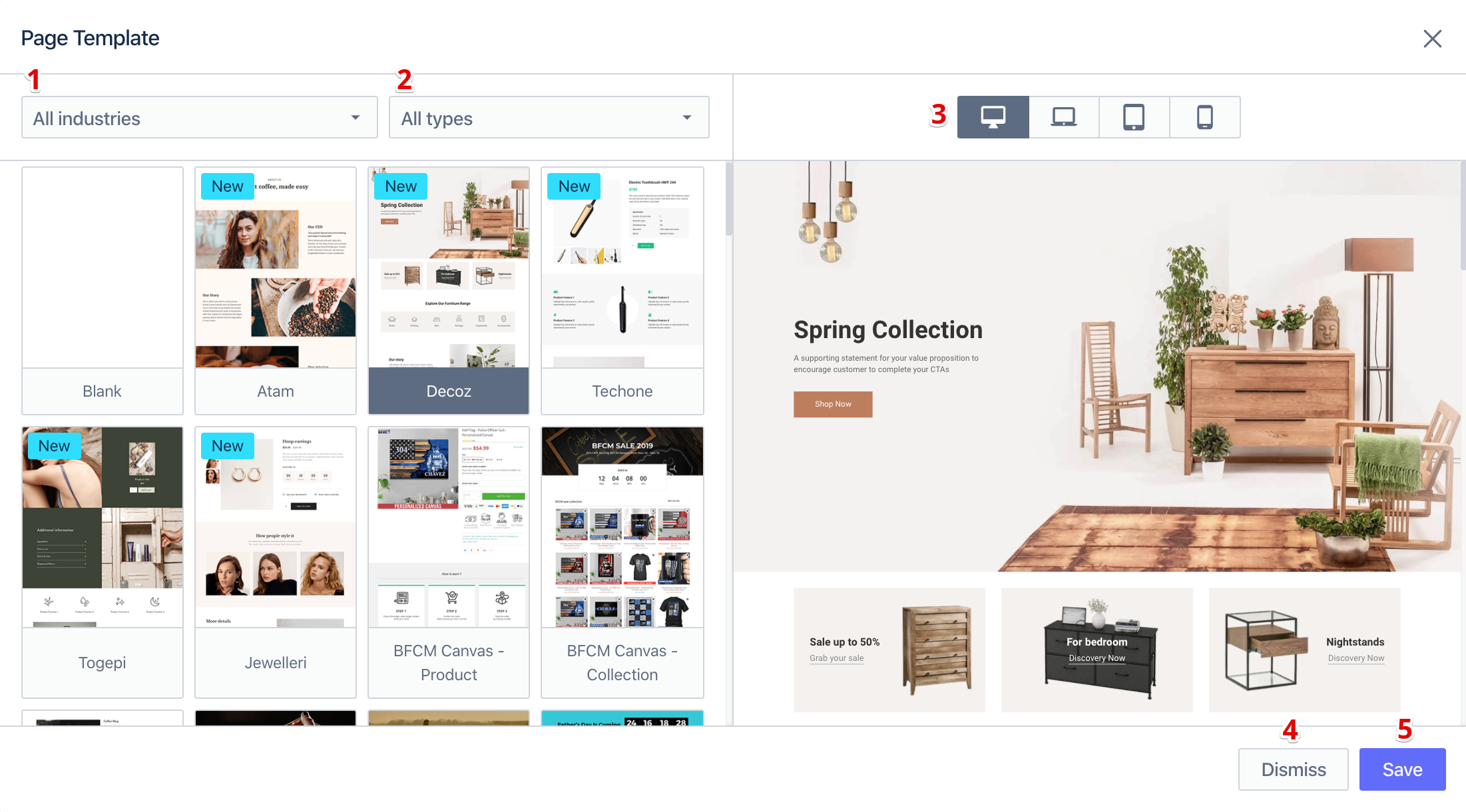 1. Template Industries
Choose the sector targeted by your page:

Art & Photography
Books & Magazines
Electronics & Gadgets
Fashion & Clothing
Food & Drink
Gifts & Collectables
Health beauty
Home & Furniture
Professional & Services
Sports & Leisure
General

2. Type of Template
Choose the type of page you want to create, like homepage, product page. 
3. Device Overview
Choose the device on which you want to preview the template. There are four options: desktop , laptop , tablet , and mobile .
4. Reject
Click this button if you don't want to use this template or close the template library
5. Save
Click this button if you want to use the template. Remember that if you change template and save it, your current template you are using will be deleted.
With PageFly templates, if you are still wondering how to have a beautiful and attractive page with PageFly, don't worry, this guide will surely help you and give you the practical knowledge and information for PageFly users on how to create a perfect e-commerce page.