In this article, you will learn how to hide header and footer on standard, home, collection, product, and blog pages (except password page) created with PageFly. By default, the header and footer come with the Shopify theme you're using. You can hide them by opening the Page Settings modal . You can hide the header and footer in the Page Settings modal of the PageFly editor.
In the PageFly editor, choose the page title from the menu bar to open the Page Settings modal as per the image below.

When the Page Settings modal appears, scroll down to the Header & Footer section.
Choose Hide
Then click on the Next button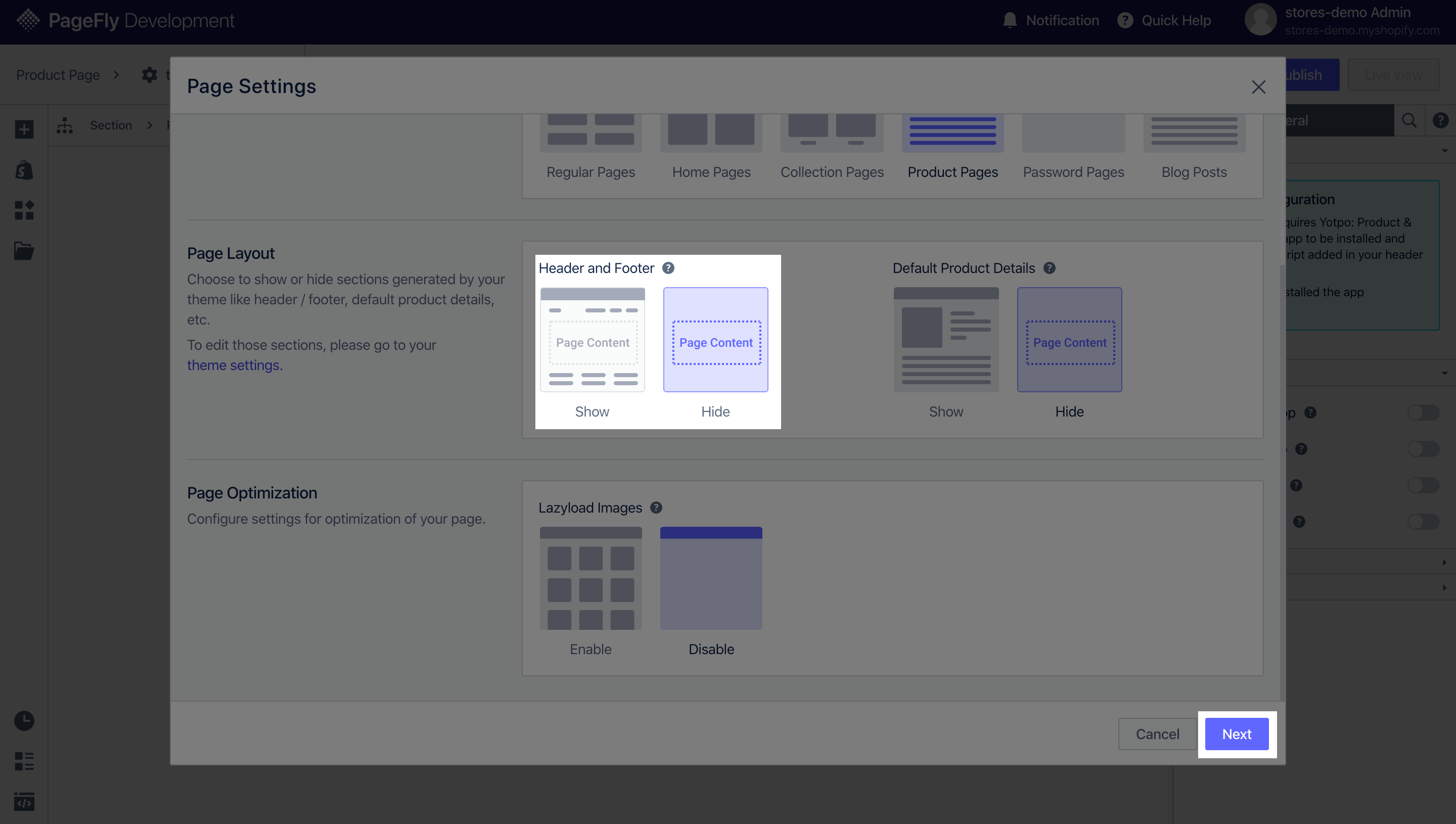 Then this setting is automatically saved. Click the Publish button to see the result.
Note : You cannot edit header/footer with PageFly. To change them, go to the Shopify admin and change the theme.
In this video, you will know in detail how to hide or activate the header and footer on your pages.