In this article, you will learn about what will happen to your PageFly pages if you uninstalled the app from your Shopify store.
What will happen to your PageFly pages?
We're sorry to see you go 🙁 Were we missing a feature? Was it hard to use? We'd love to hear how we can improve!
After you uninstall PageFly, all your pages remains in your store and serve as live pages in the form of HTML code. You can edit those pages normally if you know HTML. Simply reinstall PageFly if you want to come back and edit them using our editor.
To find the pages, go to Shopify Admin > Online store > Pages.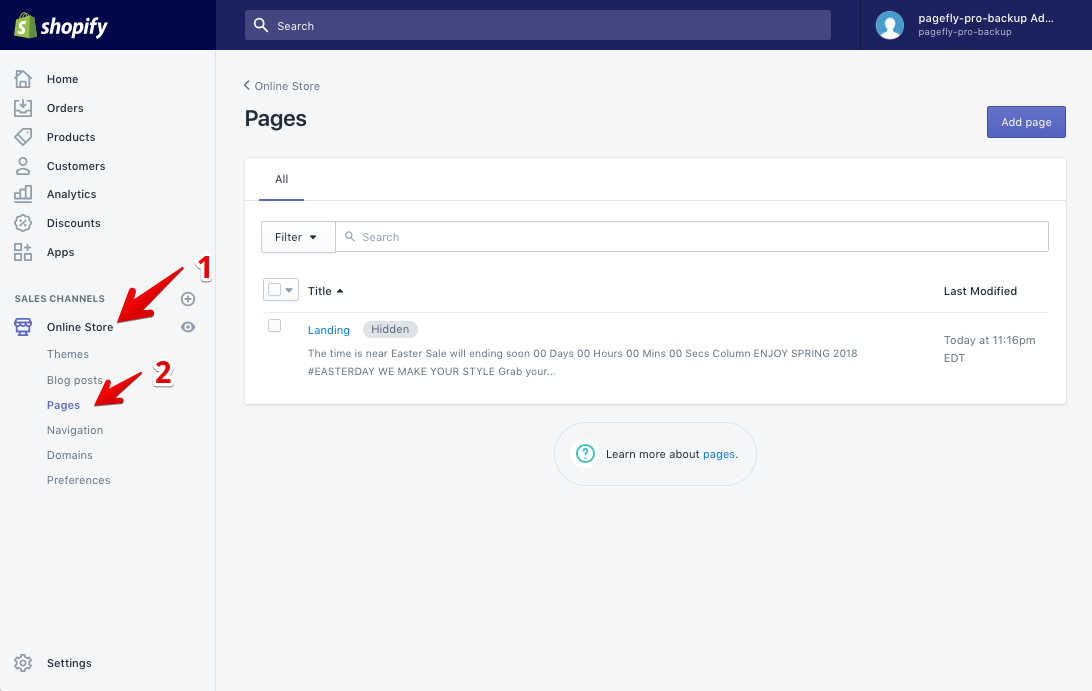 However, if you enable this option in your PageFly Account setting. All your data will be erased upon the uninstallation of PageFly from your store.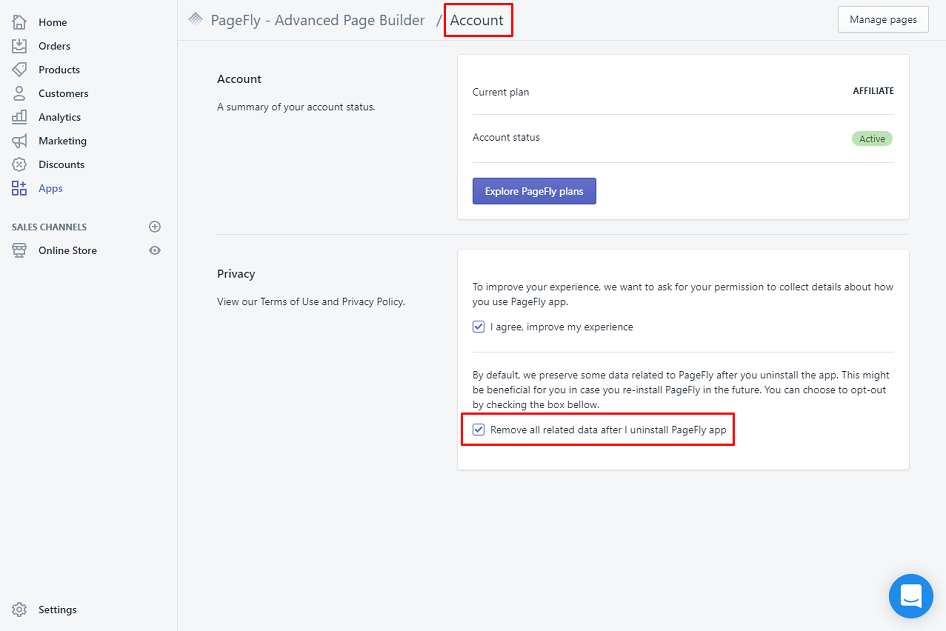 Why downgrade is better than uninstall?
When you downgrade from a paid plan to FREE plan, all your pages are editable. No data loss.
Important: The FREE plan has a 3-page limit and no homepage feature, so you won't be able to re-publish the PageFly home page once you have downgraded to the FREE plan.
Navigate to the top right corner > choose Explore PageFly plans.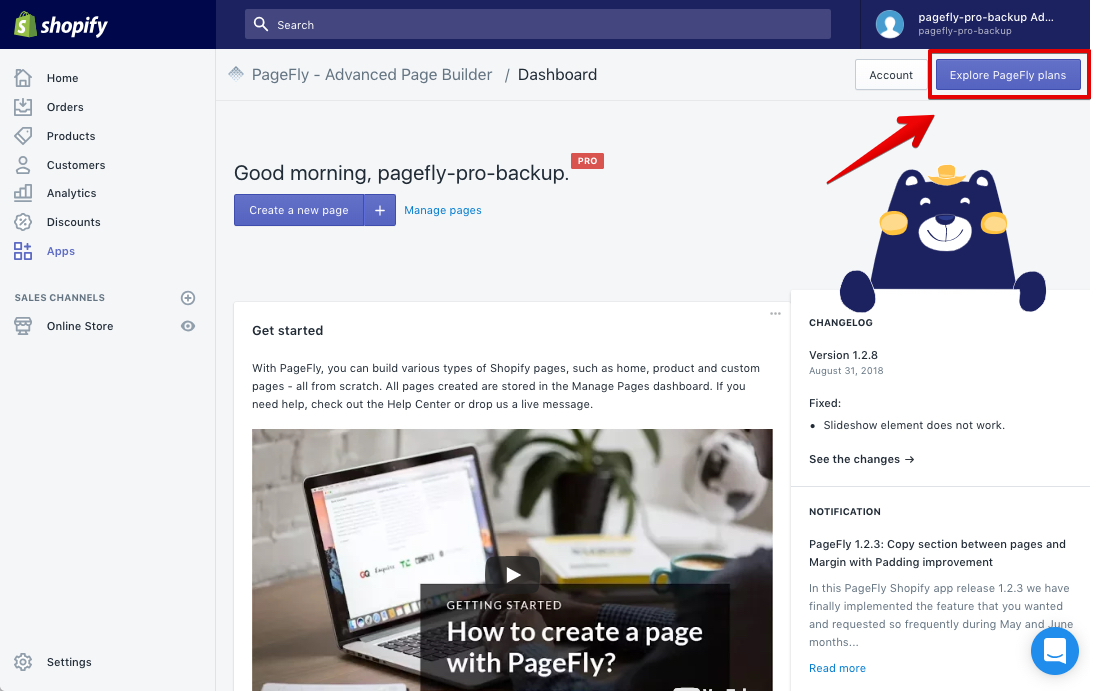 You will get to the pricing table, where you can downgrade to the FREE plan.