In this article, you will learn about PageFly's pre-designed templates. The app comes with 40+ templates in a huge variety: Landing page, Product page, Blog page, etc. that you can easily adapt to fit your needs.
How to access Template Library
When you create a new page in PageFly, there will be a template library showing up automatically. The library plays a role as a source of pre-built templates.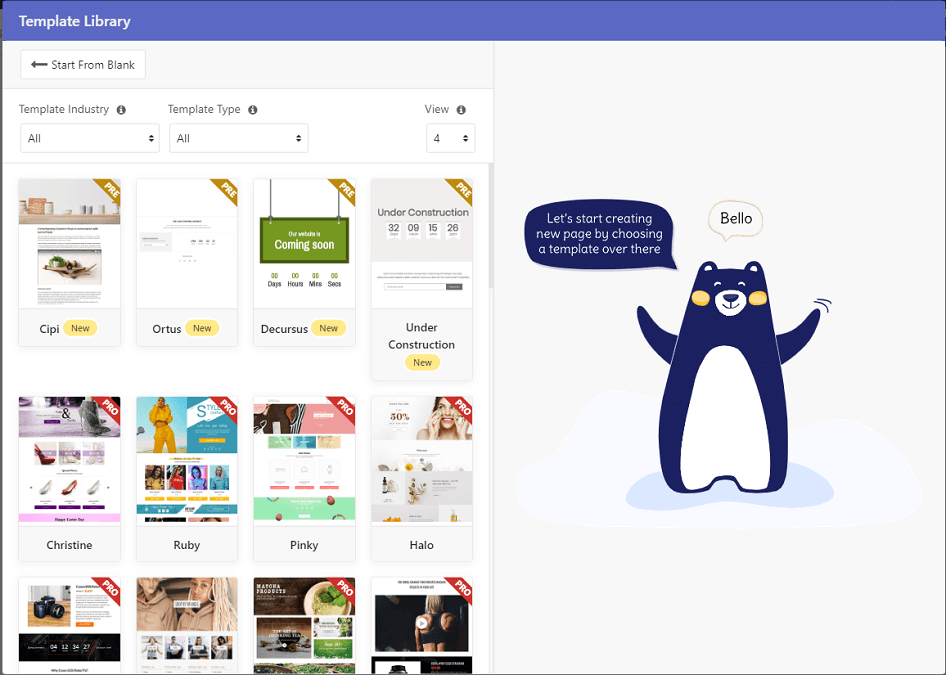 Once you have closed the template library, you can always visit it again by selecting Pick a template button on the Menu bar. Please notice that picking a template will erase all the current content on your editor.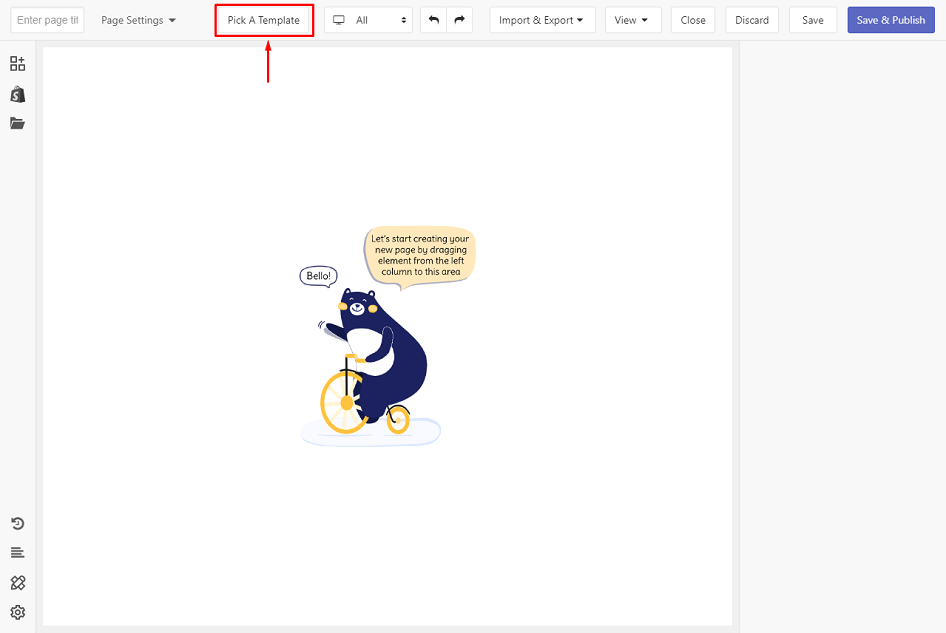 Let's take a look at the Template Library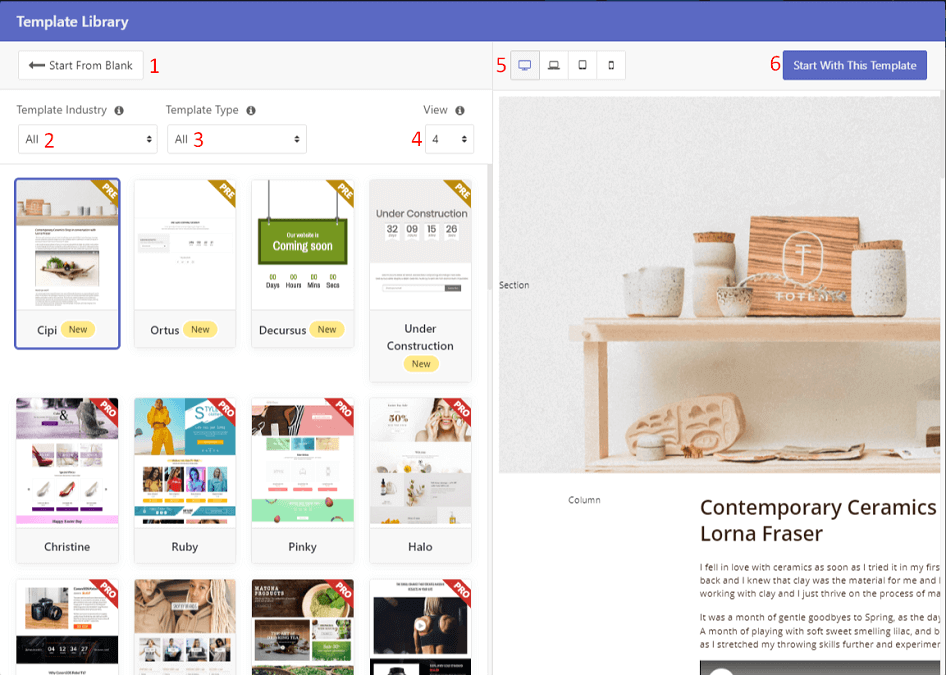 1. Start from Blank/Back to editing

Start create a page from scratch or go back to your editing page without picking a template

2. Template Industry

Choose the industry which your page is targeting

3. Template Type

Choose the type of the page you would like to create such as Home page, Product page, etc.

4. View

Choose the number of templates per row for your view

5. Device Preview

Choose the device you want to preview the template on. There are four option:

desktop

,

laptop

,

tablet

and

mobile

.

6. Start with this template

Select to apply and edit the selected template