In this article, you will learn about Tabs element and how to use it.
About Tabs element
Tabs element is designed to present content in separate tabs in order to increase conversion rate. You can use the Tabs element to show various elements as the tab's content either independently for each tab or together in one tab.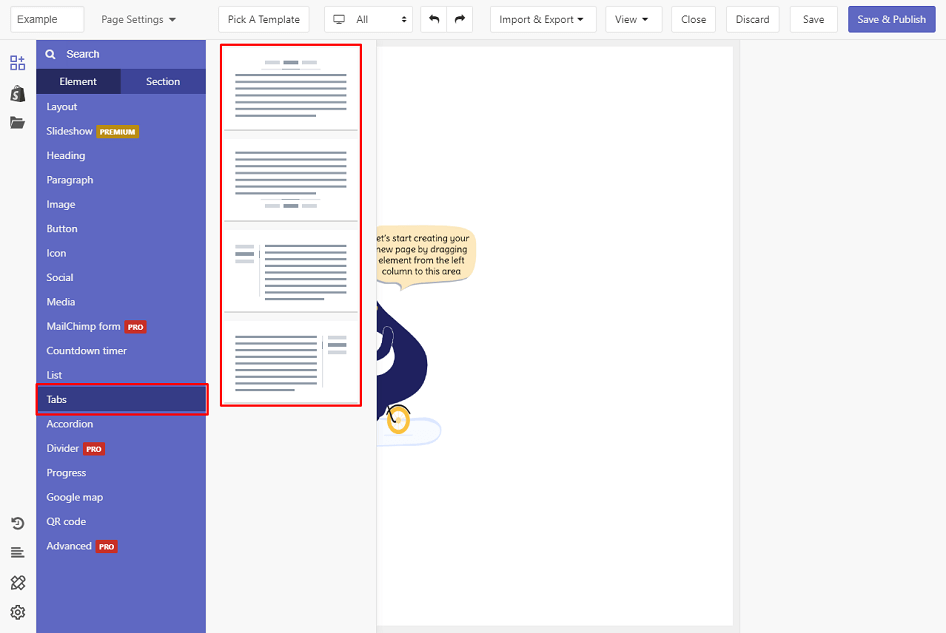 Tabs element comes with multiple variations covering most of the needs. But we will continue to add more variations to help you save time.
Drag a variation to the layout and see how it can be configured.
Tabs element configuration
Tabs element comes with plenty of parameters allowing you to fine-tune content appearance reaching the best possible conversion rate.
Select the element in layout to see its parameters.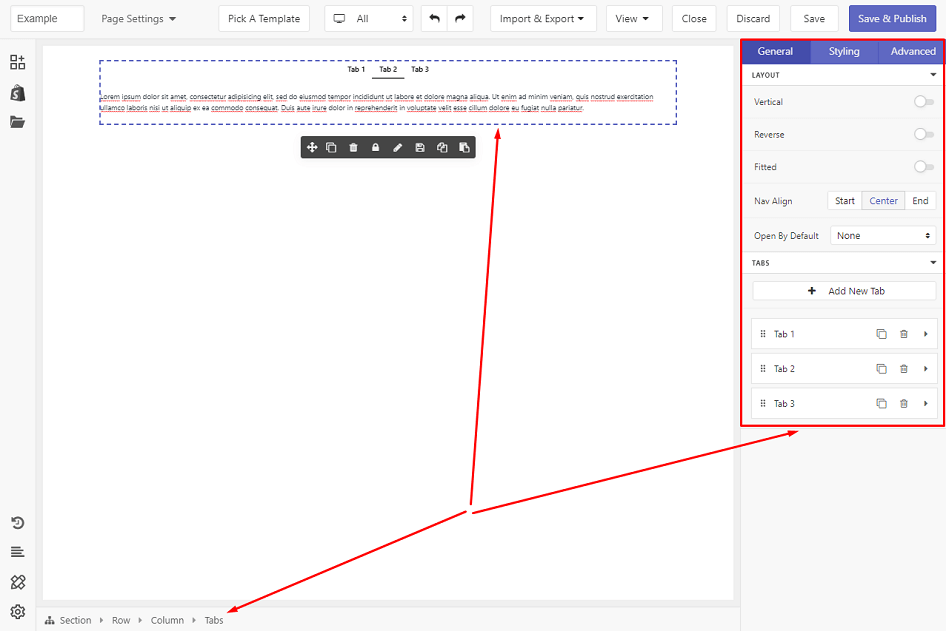 The parameters in General tab are specific for this element.
The parameters in Styling and Advanced tabs are common for all elements. Read about them in this article.
LAYOUT
Vertical

Allow the tabs to be arranged vertically

Reverse

Enable this to reverse the position of the tab navigation.

Fitted

Give tab navigation the same width.

Nav Align

Align the position of the tab navigation. There are three options:

Start, Center

and

End

.

TABS
Add New Tab

Use this to add new tabs to the element.

Tab 1
Tab 2
Tab 3
etc.

You can duplicate or delete the item with the icons next to each tab item's name.




The order of tab's items can be moved easily by dragging and dropping.




Clicking on the right arrow icon will show

Name

(the name of the tab item) and

Icon

(choose an icon to display next to

Name

).