In this tutorial, you will learn about Slideshow element and how to use it.
About Slideshow element
Slideshow element is designed to present series of content items in single compact view to increase conversion rate. You can use the Slideshow element to display featured products, sales campaigns, customer testimonials, etc.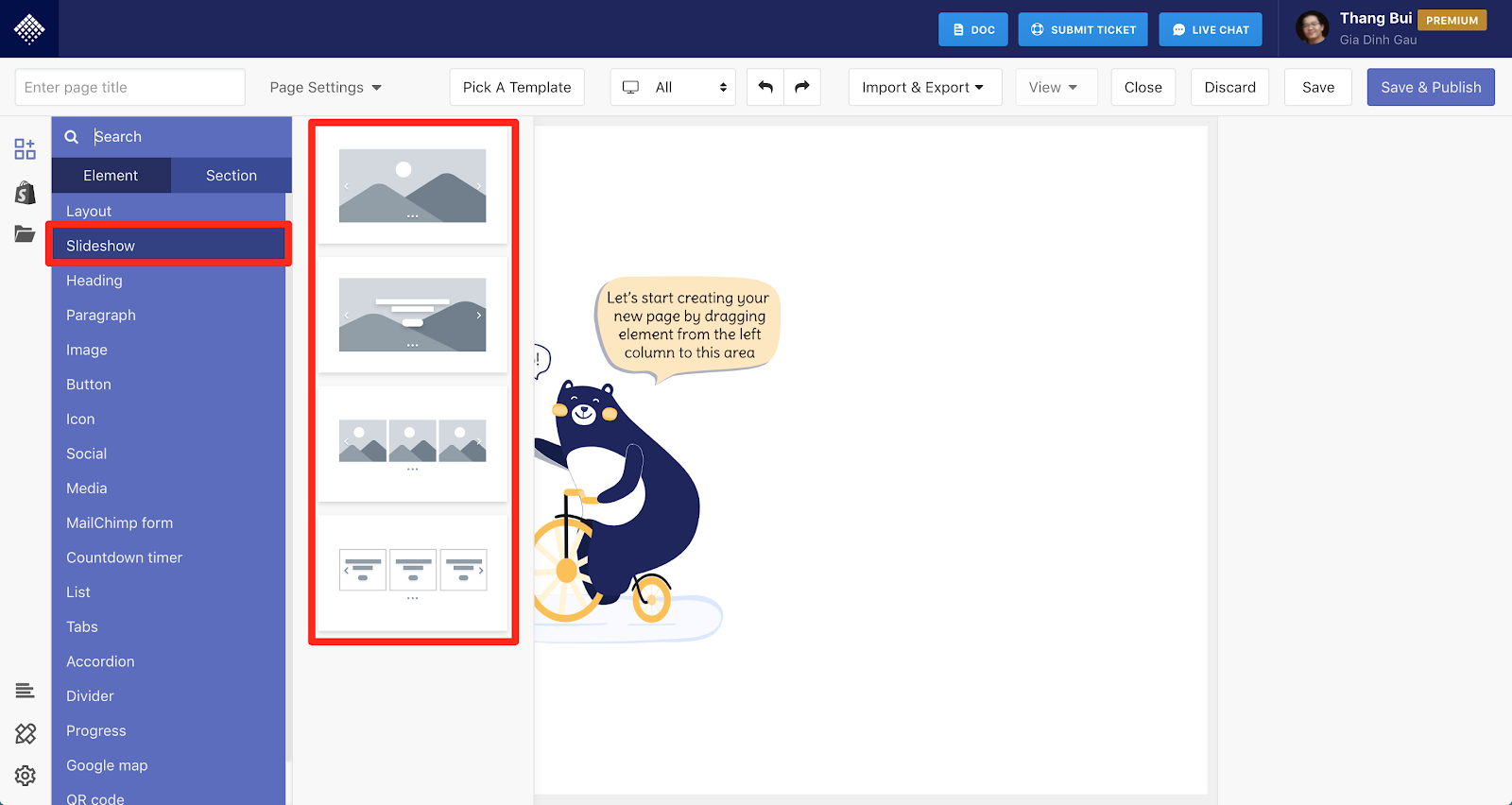 Slideshow element comes with multiple variations covering most of the needs. But we will continue to add more variations to help you save time.
Drag a variation to layout and see how it can be configured.
Slideshow element configuration
Slideshow element comes with plenty of parameters allowing you to fine-tune content appearance reaching the best possible conversion rate.
Select the element in layout to see its parameters.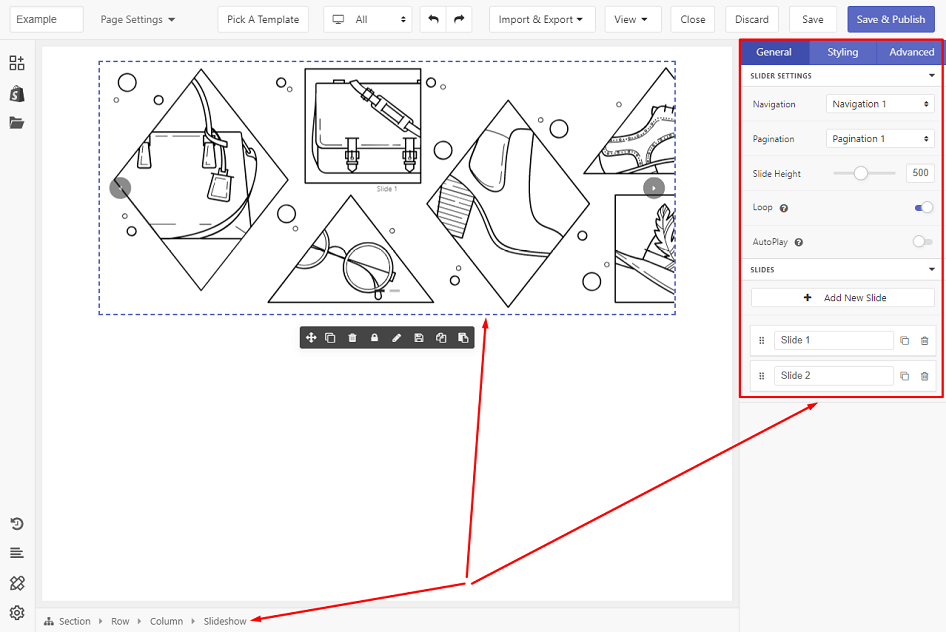 The parameters in General tab are specific for this element.
The parameters in Styling and Advanced tabs are common for all elements. Read about them in this article.
SLIDER SETTINGS
Navigation

There are 5 different styles for the left/right arrow navigation on the slide. Or you can choose None and navigate between slides by clicking on the pagination.

Pagination

There are 3 different styles for the pagination.

Slide Height

Slide to adjust the height of the

Slideshow

. The minimum is 100px and maximum is 1000px.

Loop

Enable / Disable infinite loop sliding. This works on the live page only.

AutoPlay

Enable / Disable autoplay of slides in the

Slideshow

. This works on the live page only.

AutoPlay Speed

The speed (in millisecond) of autoplay.

SLIDES
Add New Slides

Add new slides into the

Slideshow
Slide 1

Slide 2

etc.

The slides of the

Slideshow

You can rearrange the order of these slide by dragging the 6 dots icon on the left of the slide's name

You can also change the slide name in the text field, duplicate or remove the slide from the slideshow with the two icons on the right of the slide's name
Nested elements configuration
Please notice that Slideshow element is the combination of multiple slides each of which can contain various elements depend on your need such as Heading, Paragraph, Image, Button, etc.
Additionally, you can also embed a link into each slide to redirect your visitor to the desired location after clicking anywhere on that slide.