In this article, you will learn about one of the most frequently used Shopify elements when you build your pages with PageFly. It is the Collection list.
About Collection list element
Collection list element is designed to present a list of collections on your page to increase conversion rate. You can use the Collection list element to display collections that are related to each other in term of purpose (Spring, Summer, Fall, Winter collections) or in term of similarity (Sale, Promotion, Special discount collections).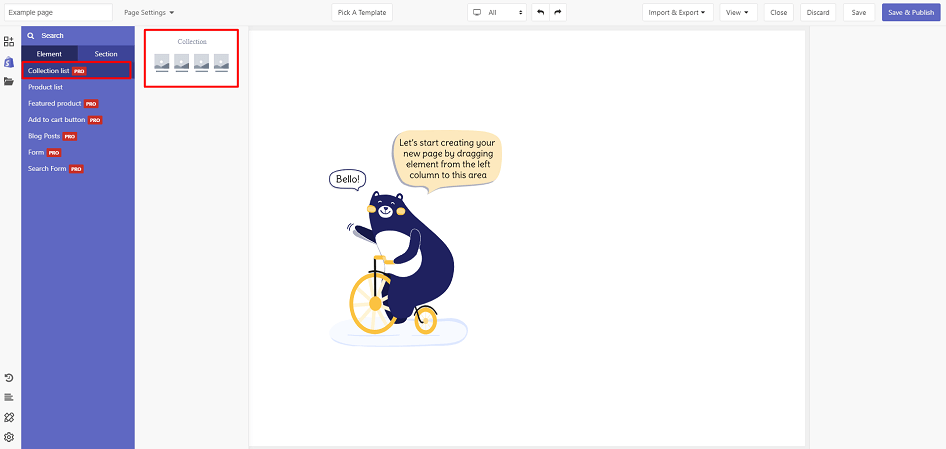 By default, this element comes with only one variant at the moment. However, we will continue to add more variations to help you save time.
Drag the element to the layout and see how it can be configured.
Collection list element configuration
Collection list element comes with plenty of parameters allowing you to fine-tune content appearance reaching the best possible conversion rate.
Select the element in the layout to see its parameters.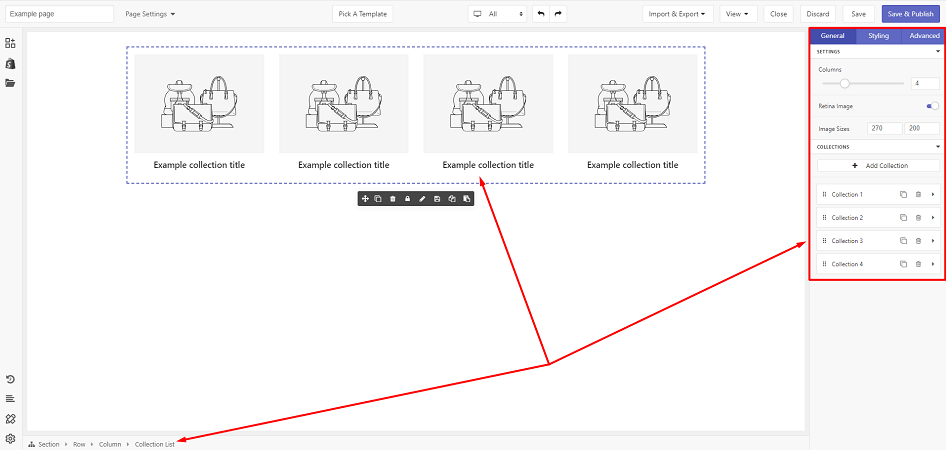 The parameters in General tab are specific for this element.
The parameters in Styling and Advanced tabs are common for all elements. Read about them in this article.
SETTINGS
Columns

Choose how many columns to display collections

Retina

Enable / Disable retina display for featured image of collections

Image Size

Featured image size. Unit is pixel, left input is the width and right is the height

COLLECTIONS
Add Collection

Add a new collection to the list.

Collection 1

Collection 2

Collection 3

etc

The list of collections in the list. You can also click the drag icon to reorder the collection, the duplicate icon to duplicate collection, the trash icon to remove the collection, the arrow icon to open Collection setting in order to select a collection.
Nested elements configuration
Please notice that Collection list element is the combination of multiple collections. It can be selected independently but the configuration will be applied to the whole list.