In this article, you will learn how to set up Facebook event pixel on your PageFly page. If you have successfully set up the Facebook pixel on your Facebook account, skip to Step 2.
Step 1: Set up Facebook pixel
First, visit Facebook Events Manager page to set up an account and get a unique Pixel ID. Follow the instructions as you get started.
Select the Setup method as an integration or tag manager to connect to your Shopify store.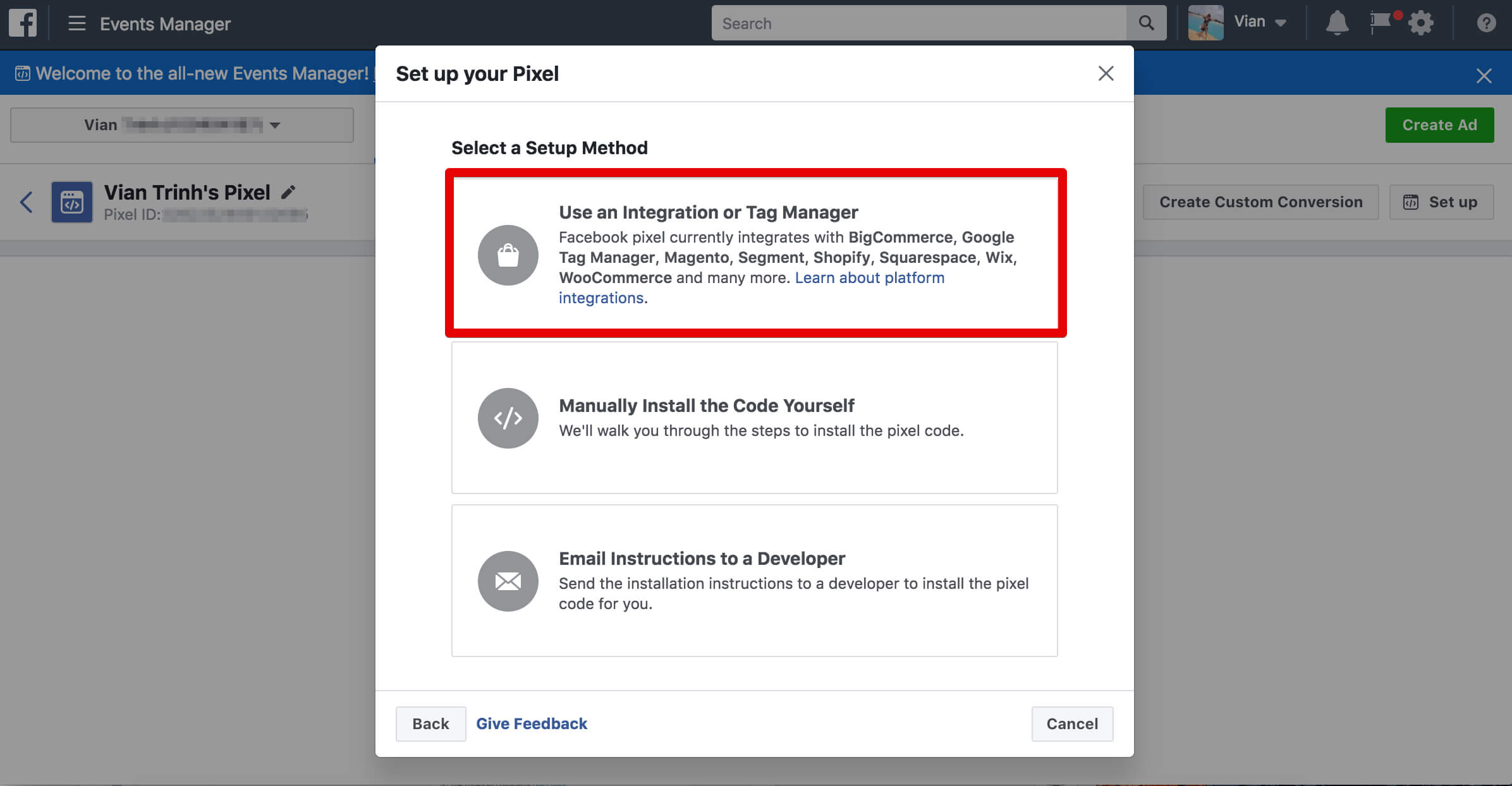 Complete 4 steps to successfully connect the Facebook pixel to your Shopify account.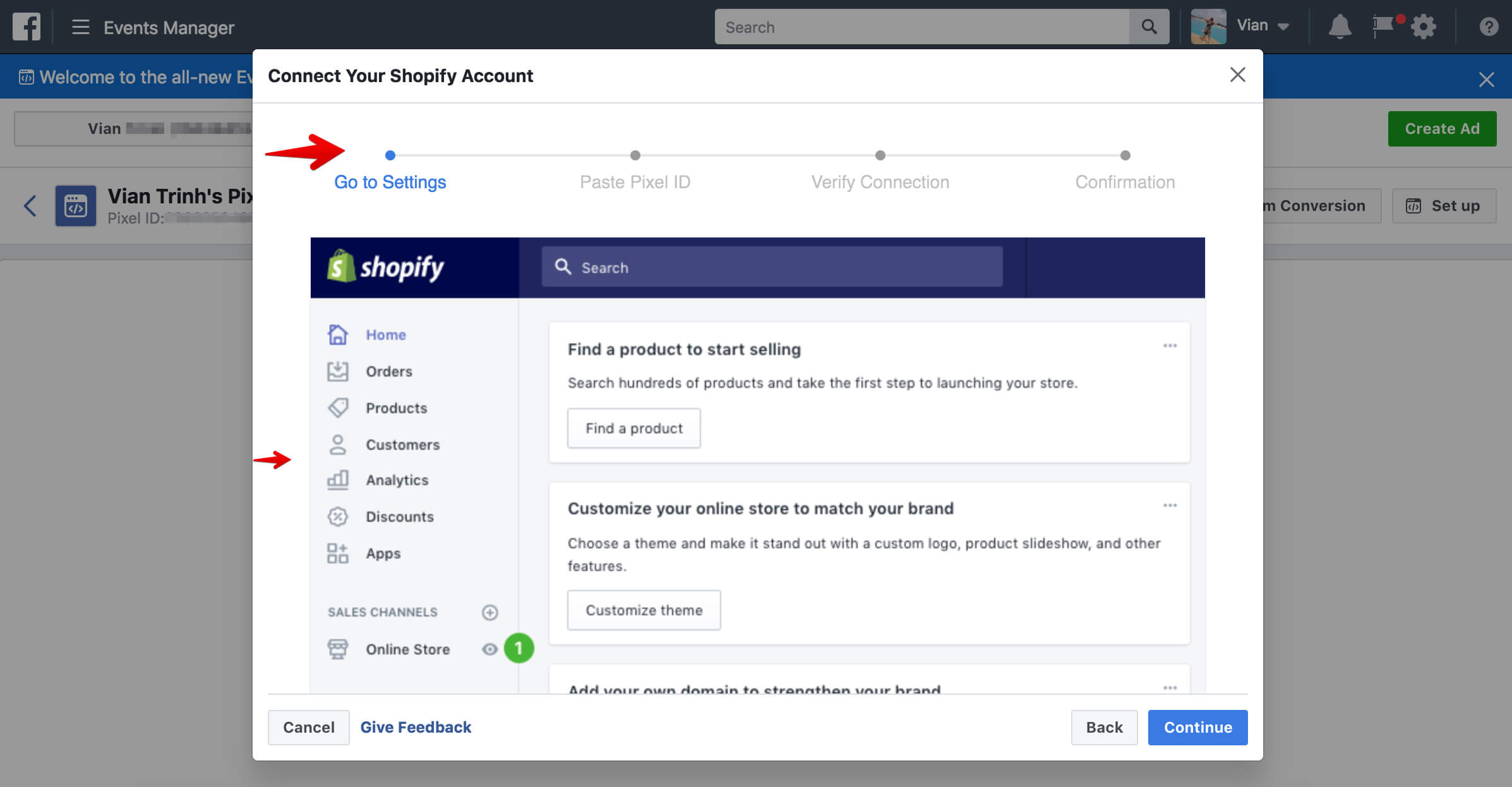 Step 2: Install Facebook pixel to your store
Make sure you're in the Events Manager page. Copy the unique pixel ID under your account's name.

Go back to your Shopify Admin.
Visit Online store > Preferences > paste the pixel ID into the Facebook Pixel section > hit Save.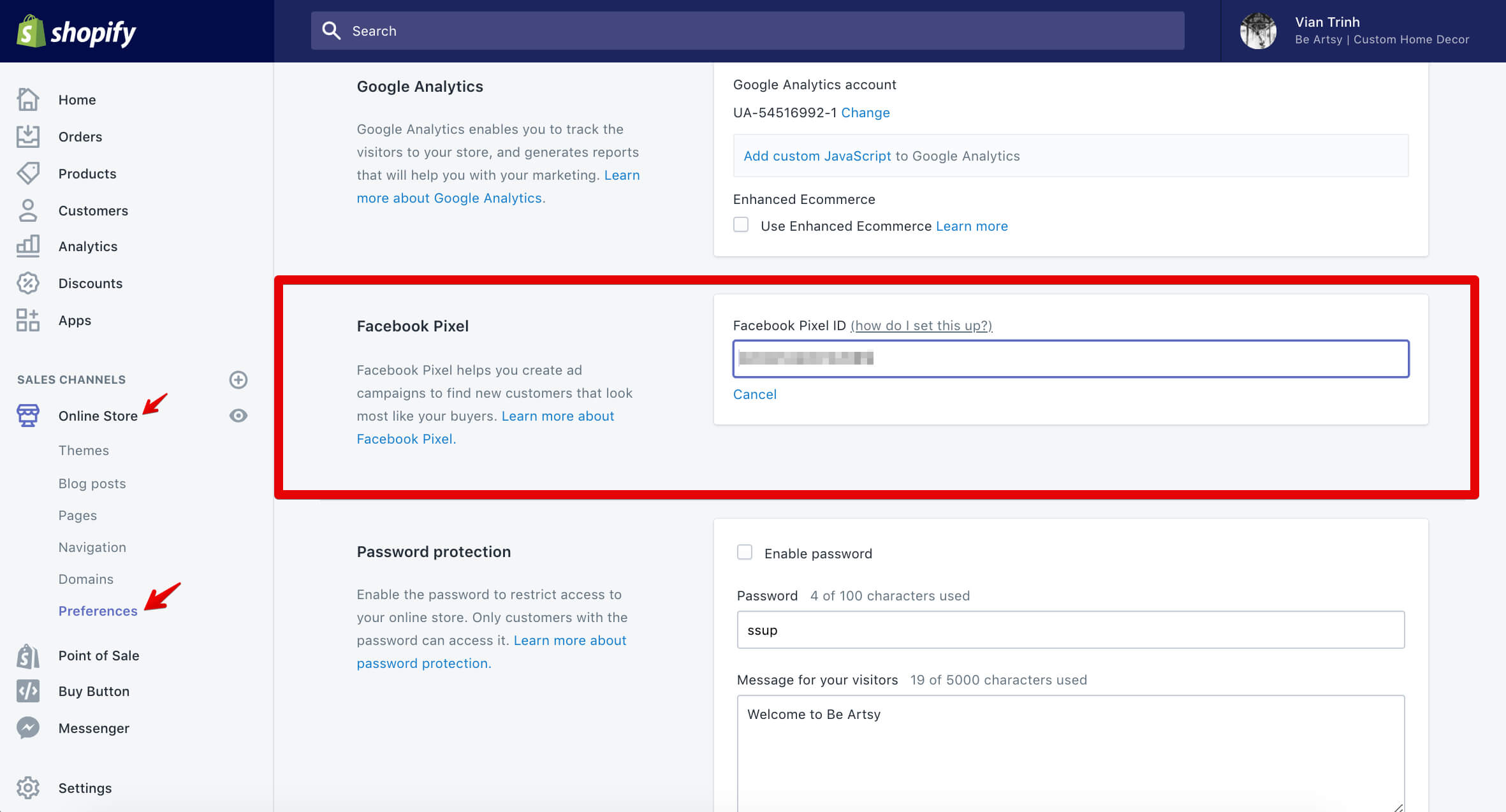 Open the page that you want to set up the Facebook pixel into.
Event tracking for Facebook Pixel is available in 4 elements: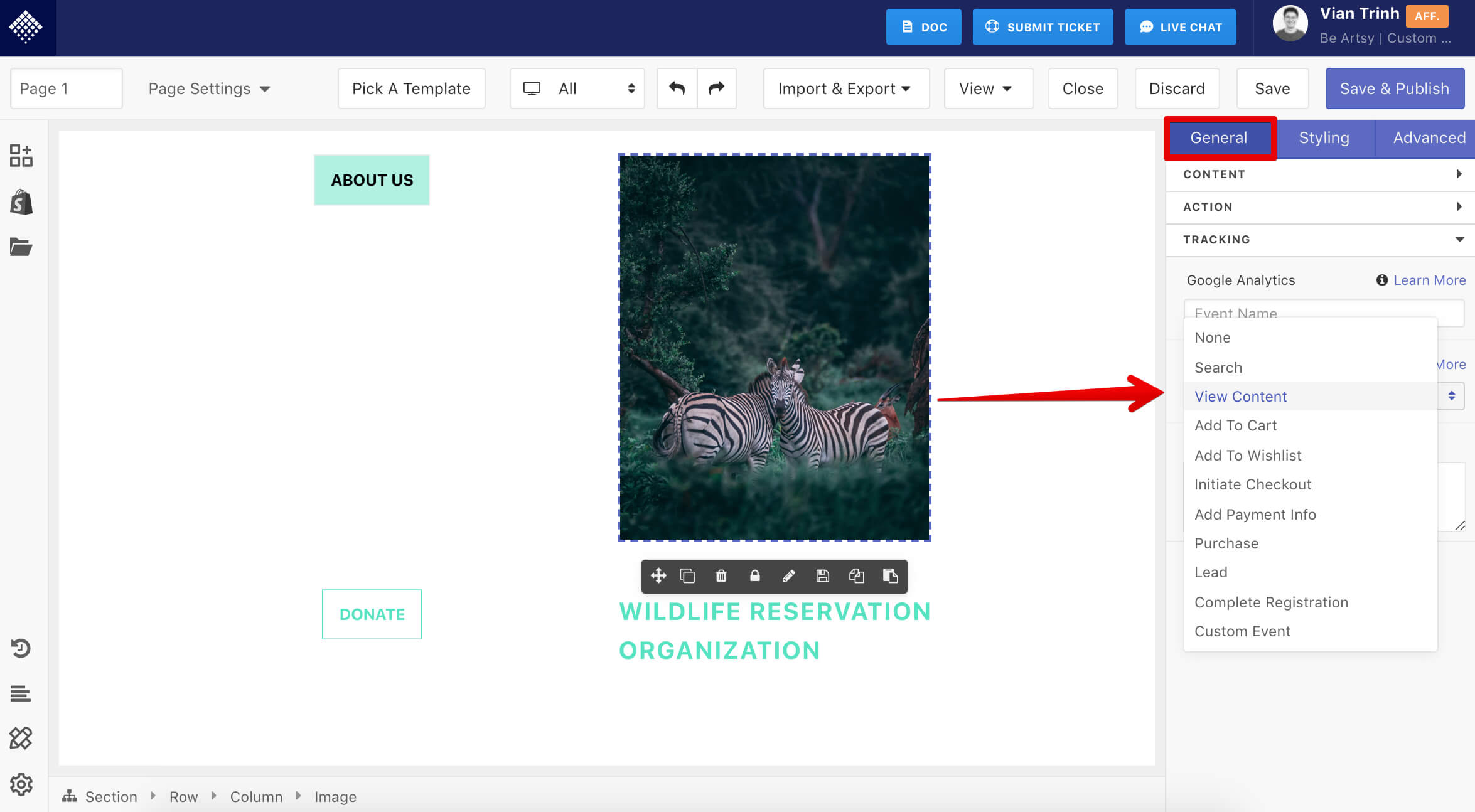 Select the suitable Facebook pixel event for your purpose. The event types that can be collected are:
Search

View Content

Add To Cart

Add To Wishlist

Initiate Checkout

Add Payment Info

Purchase

Lead

Complete Registration

Custom Event
Once you choose an event type, the event code will be generated automatically.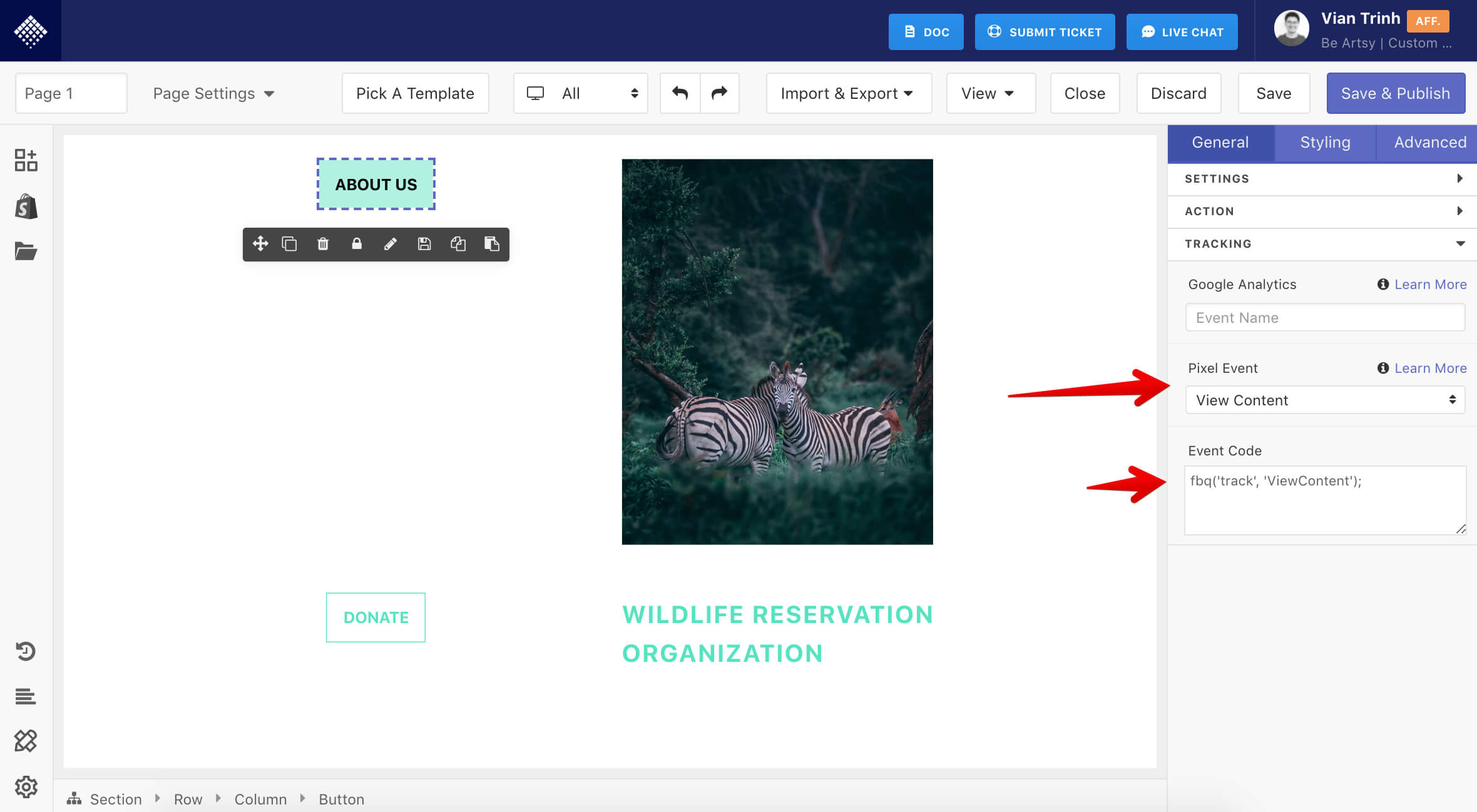 To check the performance of the pixel, you can install Pixel Helper Google Chrome extension. If the pixel works smoothly, you would see this when clicking on the extension icon on the live page.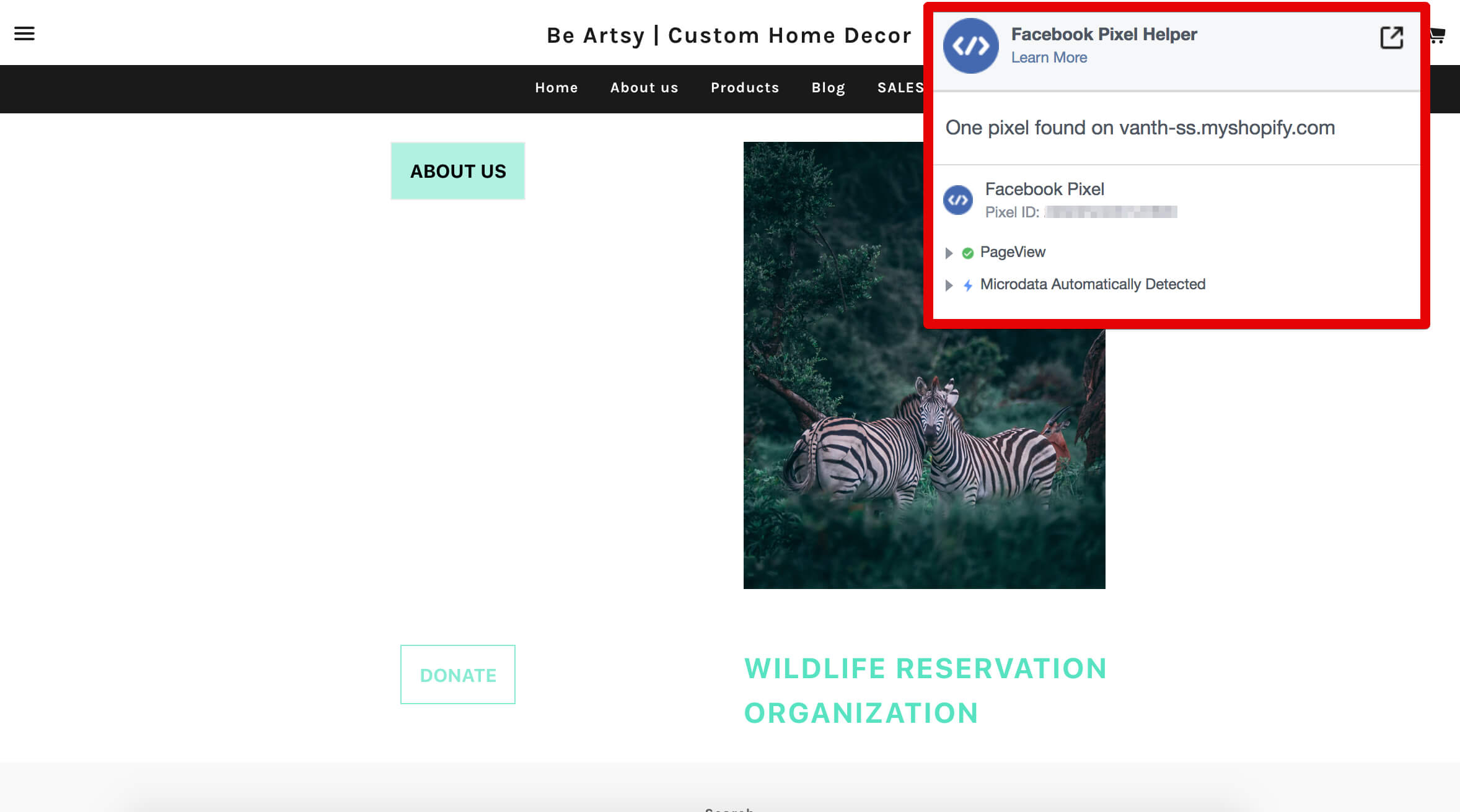 Step 3: Check Facebook event tracking
To check Facebook event tracking, go to your Facebook Events Manager page > select the menu on the top left corner > choose Ads Manager.
Go to Ad Sets tab > choose Columns: Performance drop-down > select Customize Columns.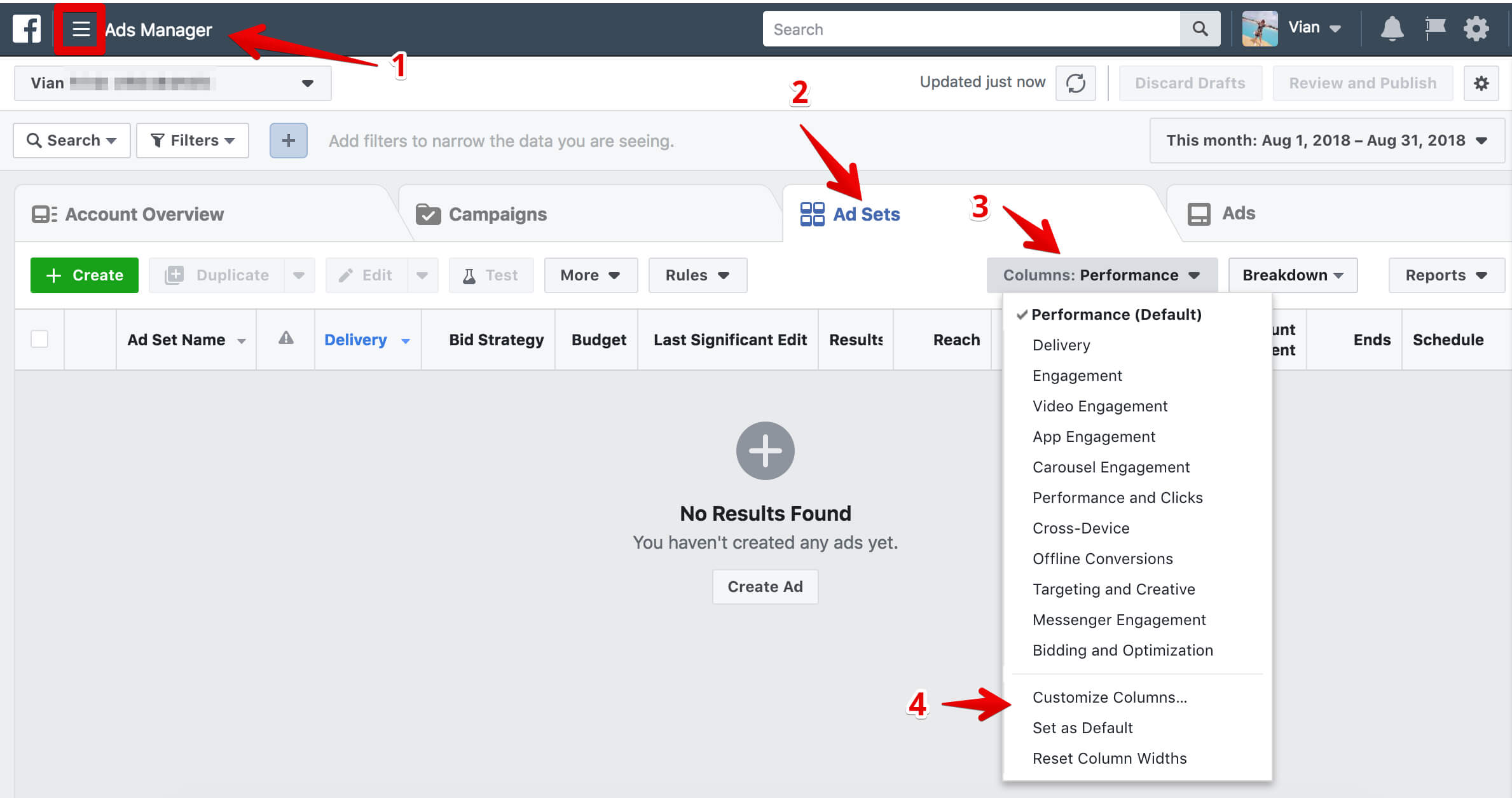 Switch your view to Conversions > select the type of pixel that you are using > hit Apply.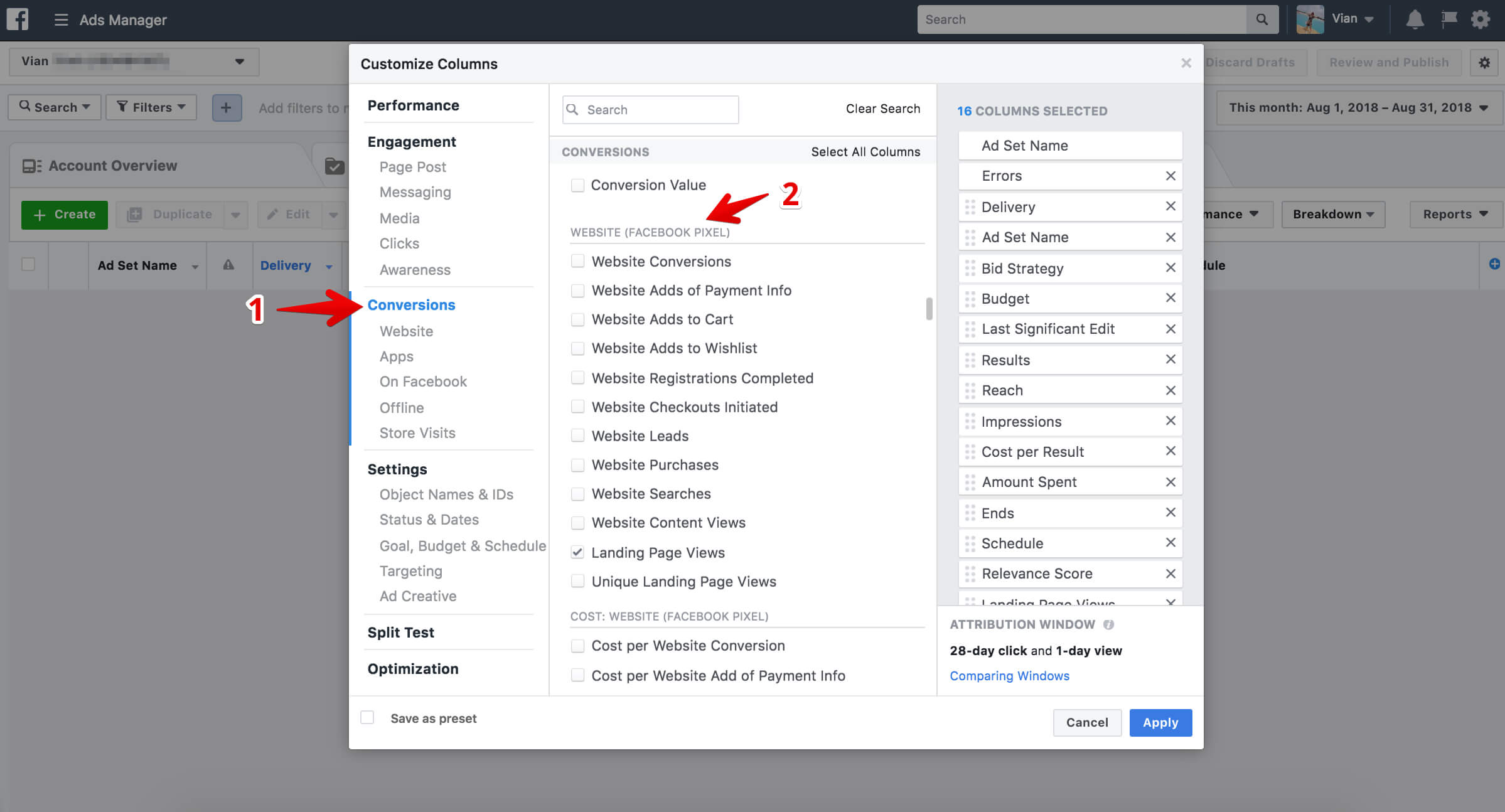 Select the menu again > choose Events Manager. You should see the result of your pixel fired as below.