In this article, you will learn about the Saved Section feature to save you hours of design work. It lets you save a designed section and re-use it on other pages.
Save a section for later use
When you select a Section, the Element Toolbar will pop up.
Choose the last icon to save the section to the section library.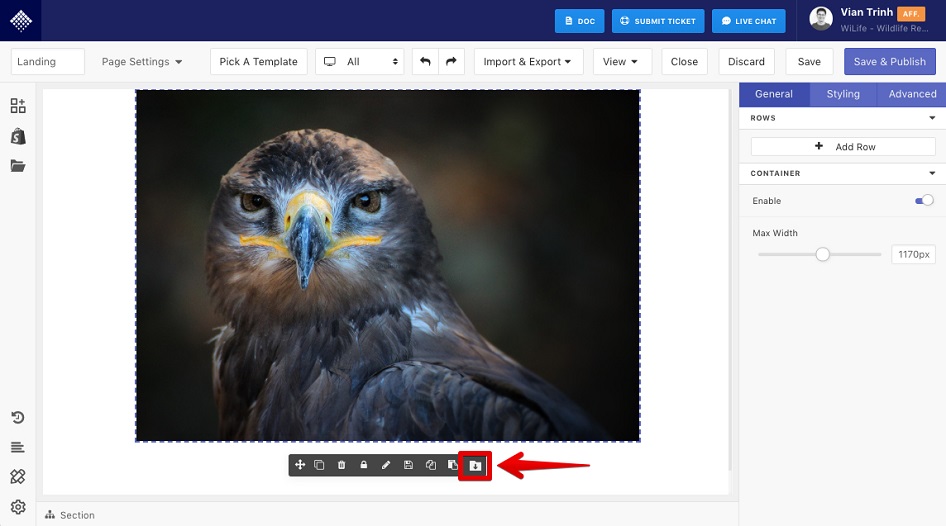 A modal will pop up to let you name the section > hit Save.
The Section Library is located on the sidebar, third icon from the top.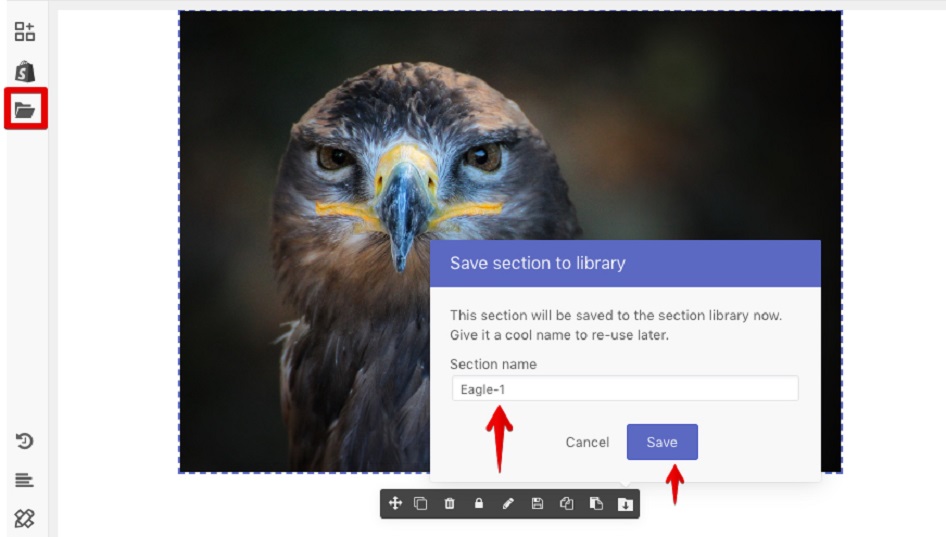 Access to saved sections
When you select the Section Library, a panel will display the saved sections.

The search bar on top helps you search for the right one to use.

To see the limit of saved section in each plan, check out PageFly – Pricing plan.
You can re-use this section on the same page, or go to a different page, open the Section Library > drag the section that you want to reuse.
Et voila.