In this article, you will learn about QR code element and how to use it.
About QR Code Element
The QR code element allows you to create the auto-generated QR code based on the text content.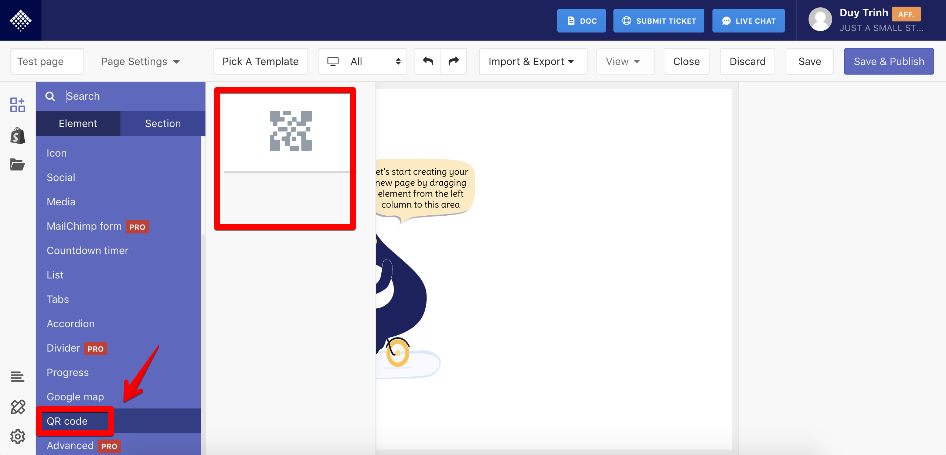 QR code element comes with a single variation but we will continue to add more variations to help you save time.
Drag a variation to the layout and see how it can be configured.
QR code element configuration
QR code element comes with plenty of parameters allowing you to fine-tune content appearance reaching the best possible conversion rate.
Select the element in layout to see its parameters.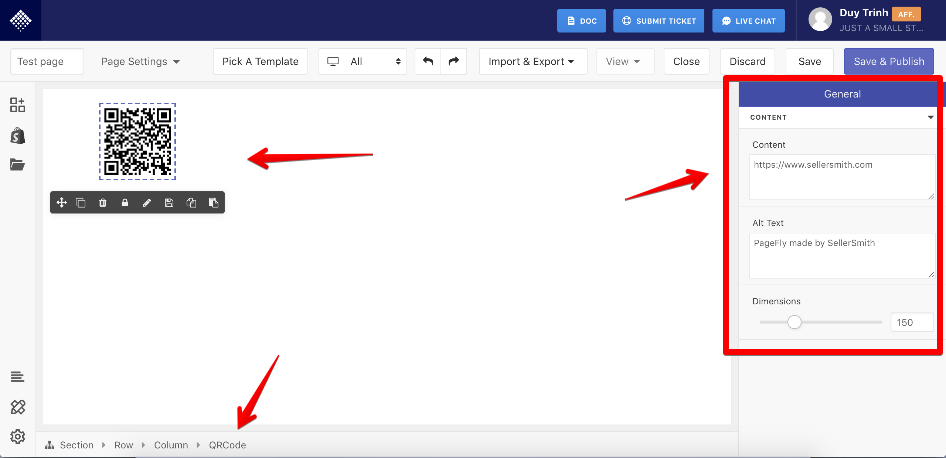 There is only General tab for this element
CONTENT
Content

Input the content that appears on users' device when they scanned the QR code.

Alt Text

Input the text for ALT HTML tag attribute for SEO

Dimensions

The size of the QR code