In this article, you will learn to link an email address and/or a phone number to an element so your customers can quickly send an email or make a phone call to you without leaving the page.
This tip comes in super handy when applied in the Contact page of your store.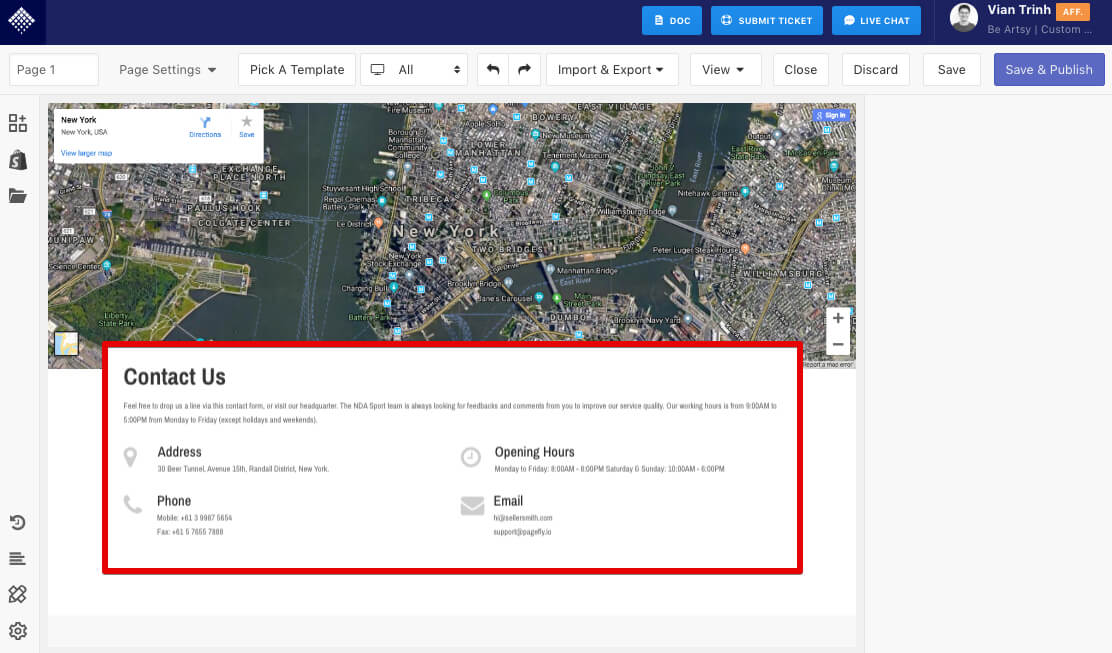 First, select the element you want to insert the link (a button, an icon or a block – check the breadcrumbs to make sure you got the right one).
Go to General tab > Action > find Go To URL.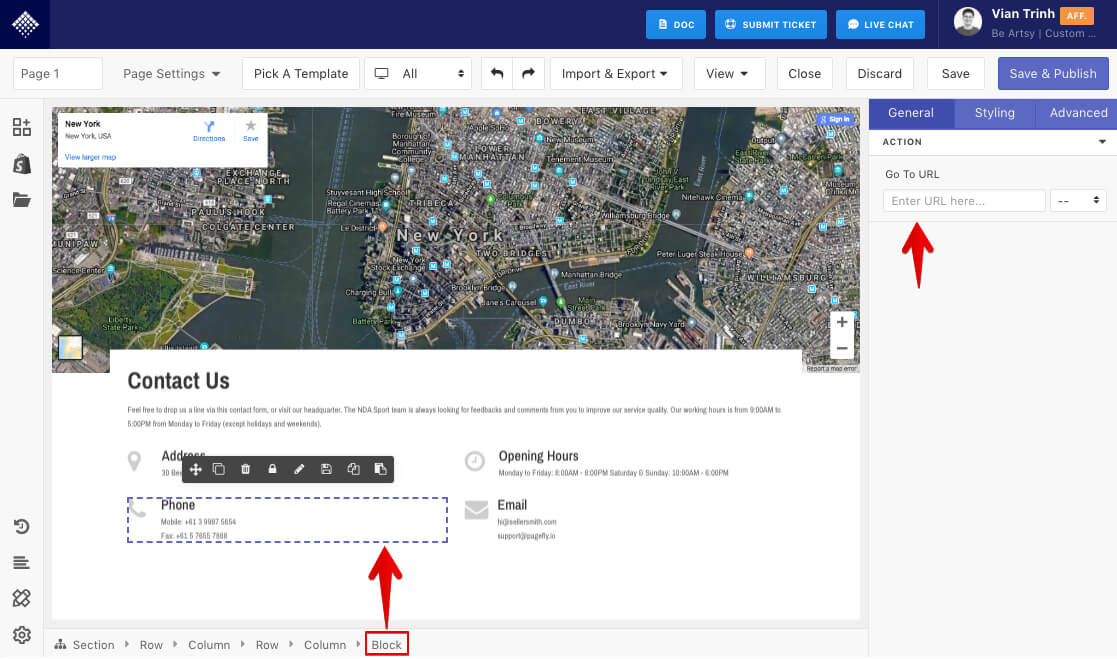 Link your phone number
In the Go To URL field:
To link to a phone number, type

"tel:your-phone-number" (for example: "

tel:1234567"

)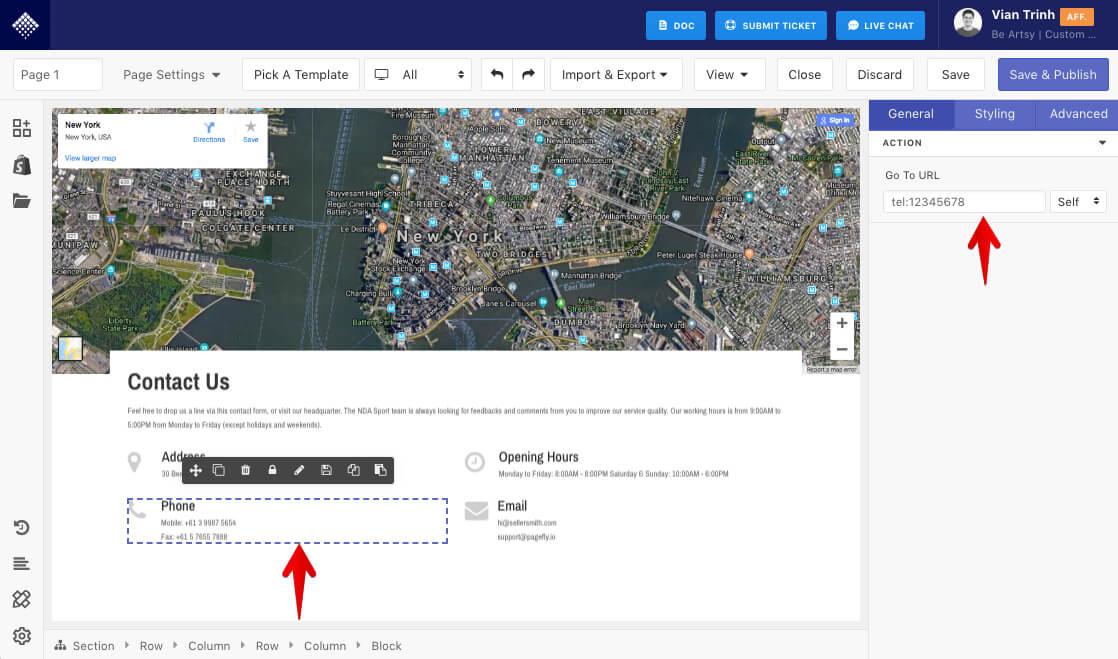 Link your email address
To link to an email address, type "mailto:your@email.com" (for example: "mailto:hi@sellersmith.com")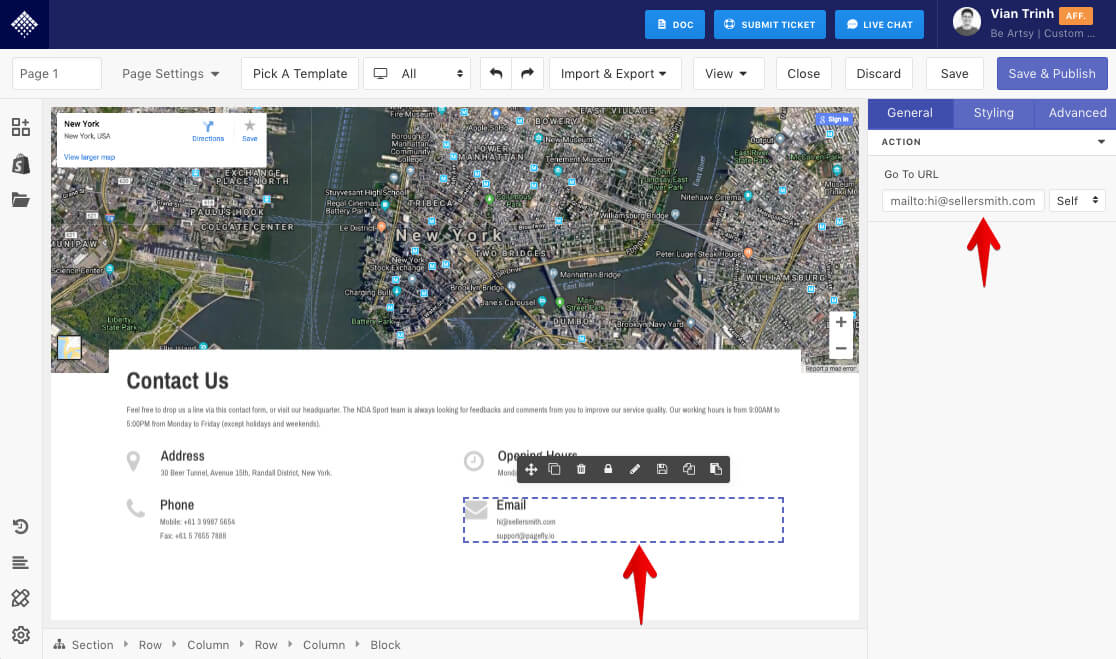 Save & Publish to check the result on your Live page.