In this article, you will learn about Google map element and how to use it.
About Google map element
The Google map element allows you to put the map directly from Google API so that your visitor can find your location easier in order to increase conversion rate. You can use the Google map element to display any physical location of your choice.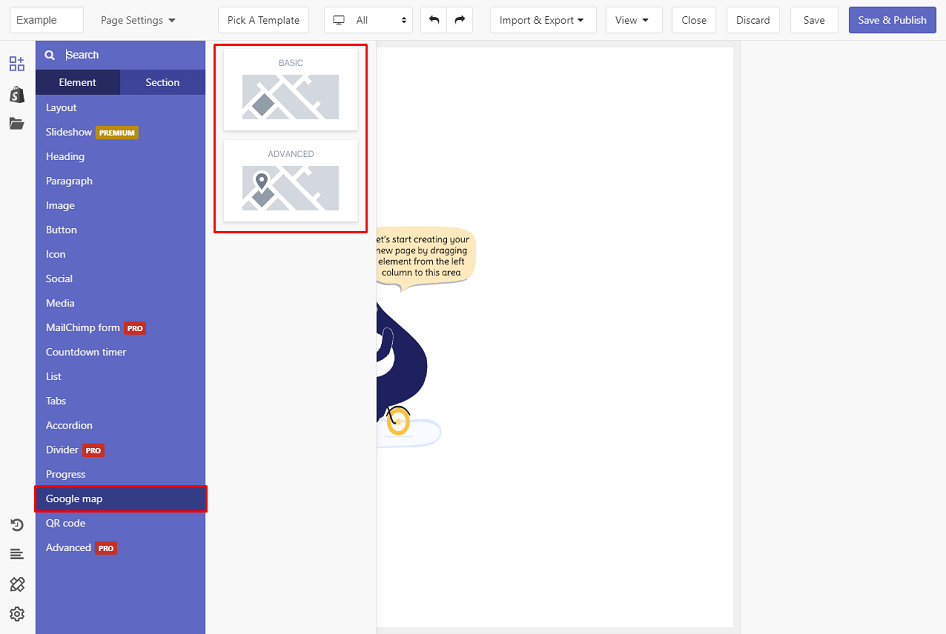 Google map element comes with Basic and Advanced map. Drag a variation the the layout and see how it can be configured
Google map element configuration
Google map element comes with plenty of parameters allowing you to fine-tune content appearance reaching the best possible conversion rate.
Select the element in layout to see its parameters.
Basic map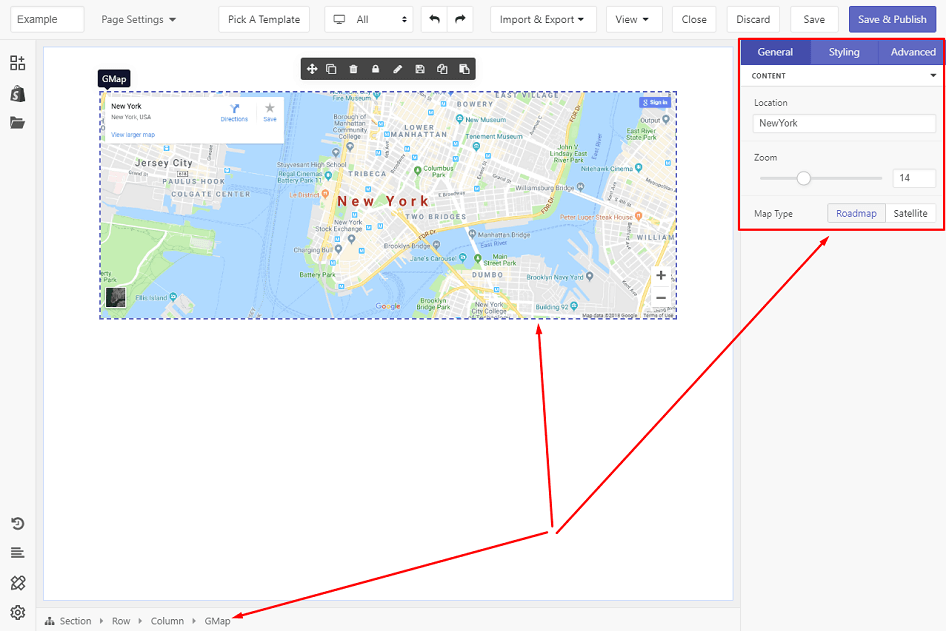 The parameters in General tab are specific for this element.
The parameters in Styling and Advanced tabs are common for all elements. Read about them in this article.
CONTENT
Location

Type in your business's address for Google Map to display. The map will show the location right away.

Zoom

Choose to zoom in the map

Map type

Choose to display the map in roadmap graphic or satellite visual
Advanced map
In case you've chosen to use the advance map, as informed, you need to get the Google Map API key and add it into the map via the Google API Key field.