In this tutorial, we will deep dive into one of the most frequently used templates – Halo. PageFly users often use this template to create a beautiful product page.
Choose the template
To use that template, from the Template Library, just simply scroll down and click on the template itself. Then click on Start With This Template.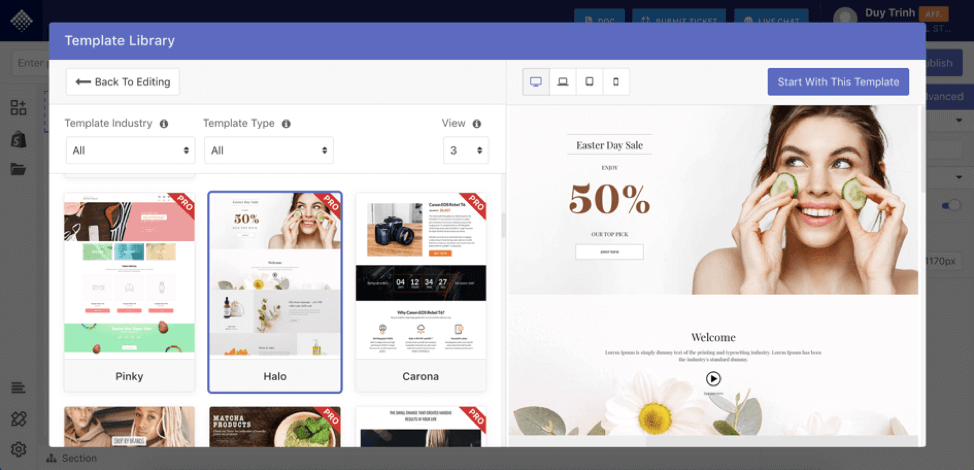 Normally, a template contains many sections, and it would be a nightmare for you if you are not acquainted with that. PageFly provides you with an outline so that it is far easier for you to keep track of while you create your page.
Halo includes 9 sections. If you want to edit the template, simply navigate through them one by one.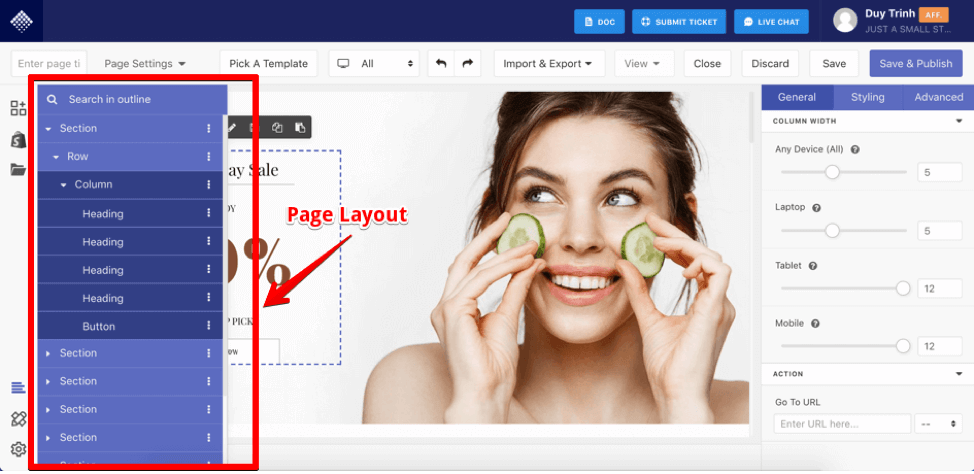 How to edit Halo
Change the background image of a section.
Change the background image in which there is a girl holding some slices of cucumber. In this example, we are trying to sell digital products. Hence, the background image of the first section needs to be changed.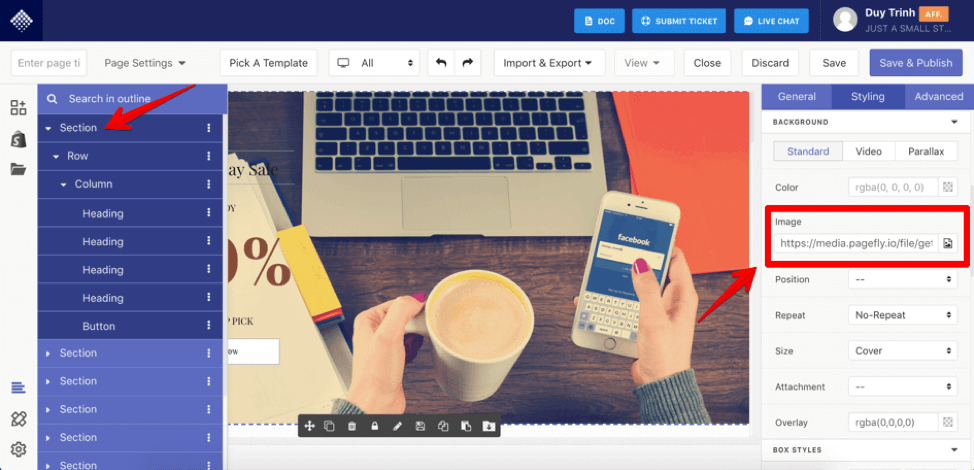 Insert a list of products that you sell on your store.
Because our website is created to sell a digital product, we desire to have a list of products. Halo offers an available one, and you can select a collection to display in that product list.