Have you ever accessed a website and feel too impressed with what they have done? You go to About us page and find out who the people behind the scene are? At PageFly, we understand that nothing is as powerful as a good "about us" page in terms of making people know who you are, and Centic was born to serve people who want to make the world aware about them.
Like other templates, the way to apply Centic to your page is to open Template Library, then choose Centic as in the screenshot below.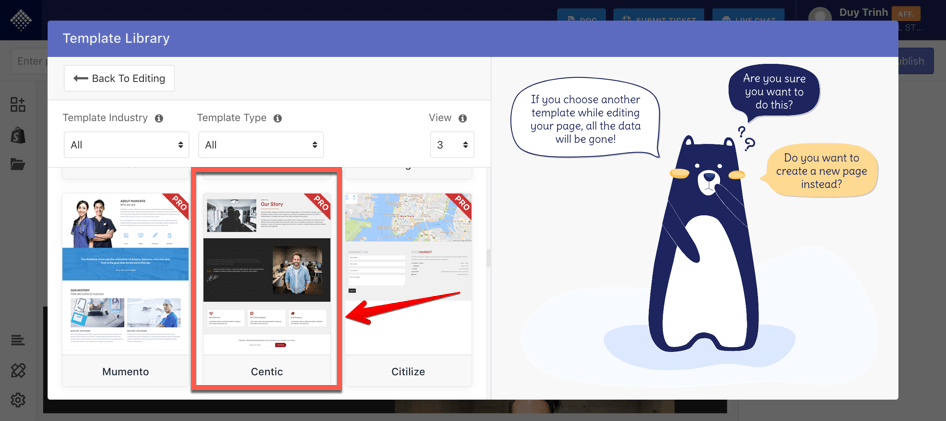 Edit images
Centic contains several images. Most of them play a role as a broadcaster to let your surfers know who you are. In case you would like to change the images, it is super easy.
Just simply click on the image itself, then you will see where you can upload your own images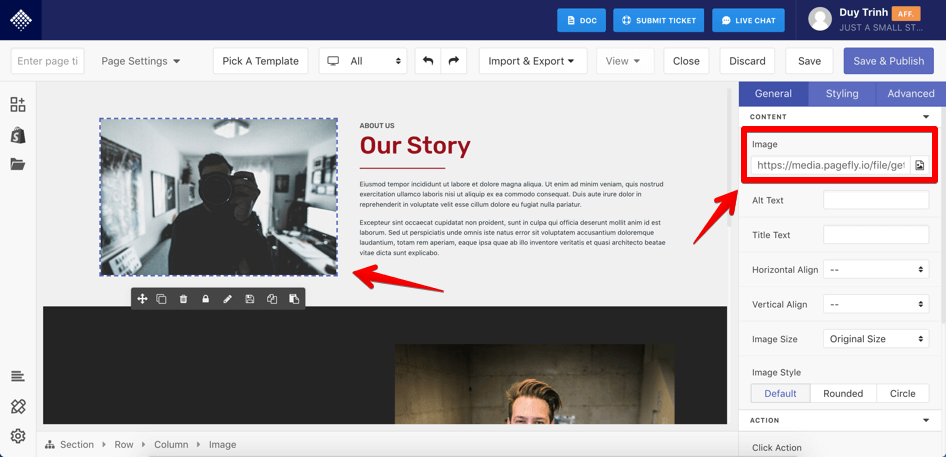 Create your own story
Our story is often seen in About us pages. In Centic, we've already built a column in which you can change the text (paragraph and heading elements) so that the story behind your business might be told.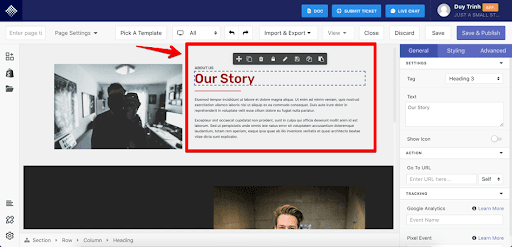 With many options, you can make your text in particular and your story, in general, more appealing to your clients.
Show what your service offers
The best way to make your service come closer to your customers is to let them know what you offer. In this template, we have a small part to display what goes with your products when your customer made a purchase from you.
As you can see in the screenshot below, your service has Safe Payment, 24/7 Online Support and Free Shipping.

You can change the icons by clicking on it, then choose the icon that you would like to use from the element inspector on the right. Apart from that, you are able to change the content, create new columns in case you would like to add more services.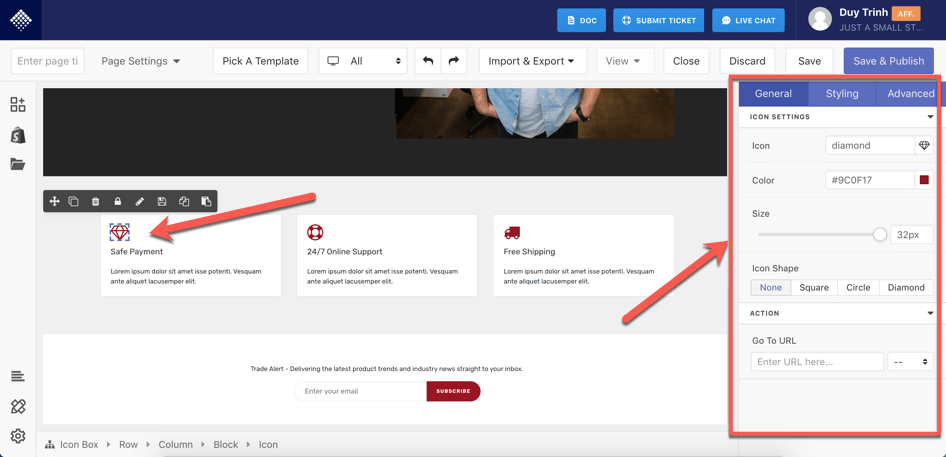 Collect your customer's email
You can also collect your customers' email by linking the MailChimp element on the template to your MailChimp account. It is well-known as one of the best ways to build your own customer base.