Carona is a simple yet stunning template, perfect for a product page, landing page or even sales page.
To use the template, open the Template Library , where you can find Carona among a bunch of pre-built templates and pick it to start out.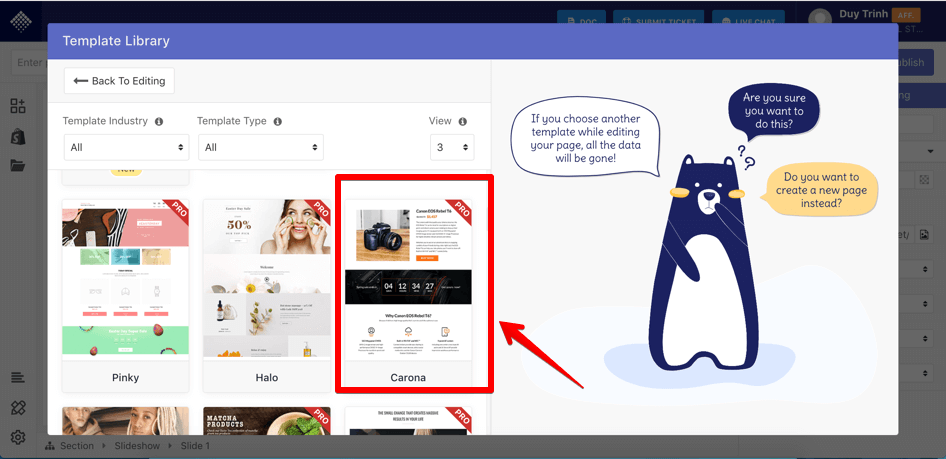 The first section contains a featured product element. This element is used to advertise and emphasize a product that you want to promote.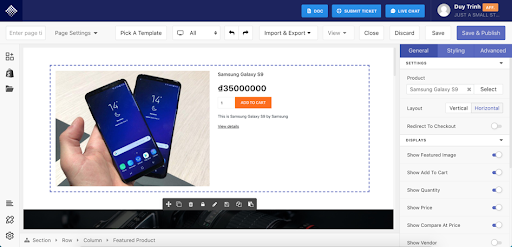 List out product highlights
One thing that your customers always take into consideration is the features of your products. In Carona, firstly, we include a section where you can add your product's highlights or benefits to impress shoppers.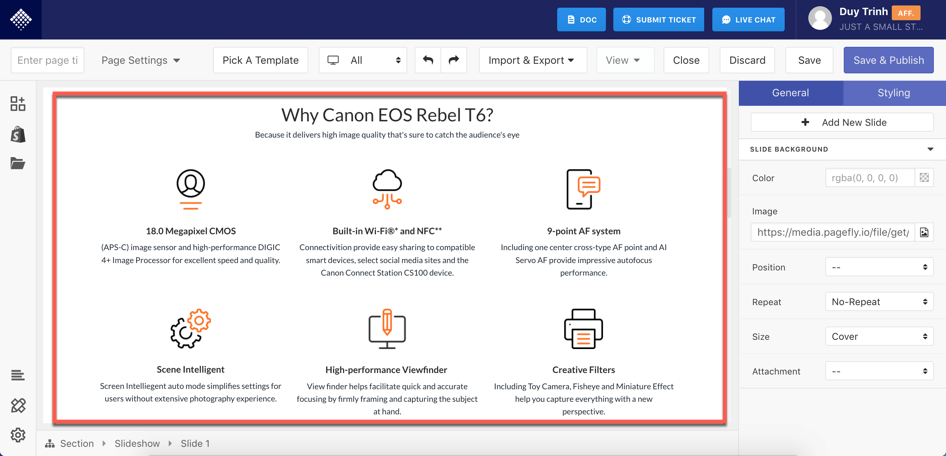 This section includes Image, Heading and Paragraph elements, which are combined to neatly form 6 separate columns.
Secondly, video is another feature that Carona carries out. By default, the sample video is from Youtube , but feel free to change it to Vimeo or any HTML type that suits your page.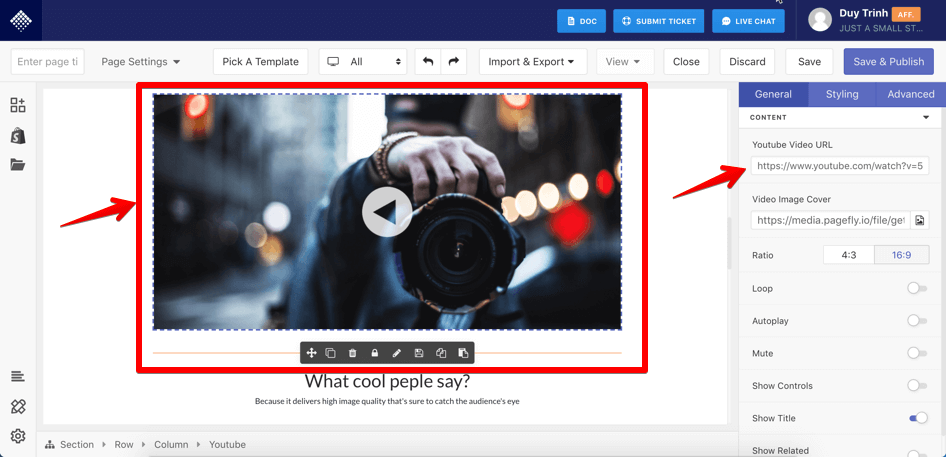 With this element, you can add the link to the video, change the video image cover, or make it play automatically when your customers approach the page. We suggest you utilize this part to showcase product in action or its attractive angles.
Edit the customer review section
People tend to follow what others often do or think good – that's why testimonial has been a vital part of eCommerce. With that in mind, lastly, we build a section in Carona so you can include good reviews of your product. This part can act extremely powerful to gain trust from new visitors.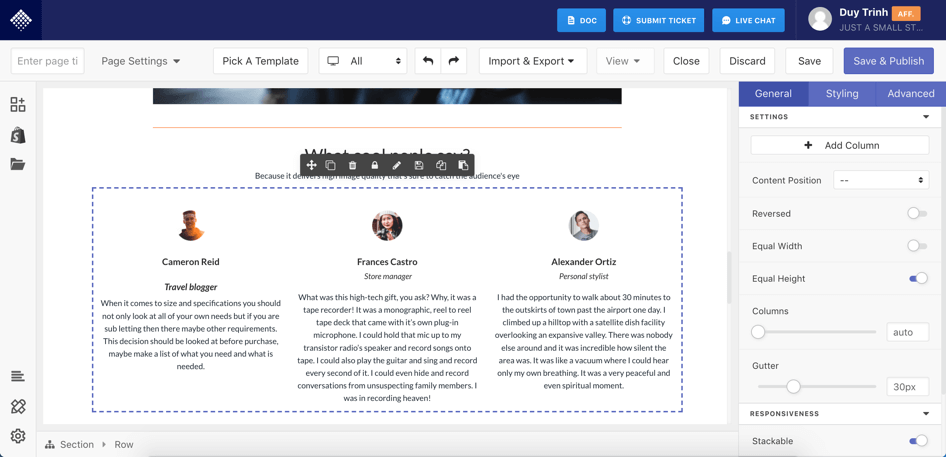 This section also includes Image, Heading and Paragraph elements like the product features section above. 
If you already had many reviews on your site, you can import it using Loox or Judge.me element in the Integration option.