In this article, you will learn about Divider element and how to use it.
About Divider element
The Divider element acts as a decorative line break between 2 elements or sections on your page in order to increase conversion rates.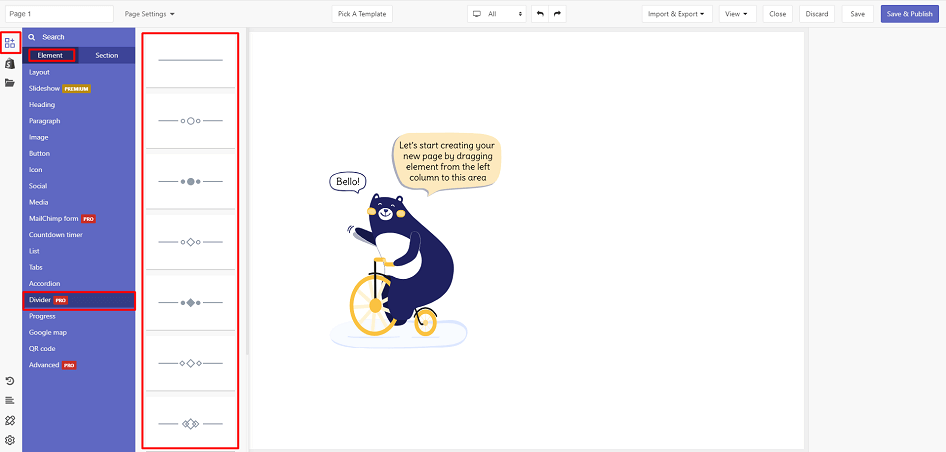 Divider element comes with multiple variations covering most of the needs. But we will continue to add more variations to help you save time.
Drag a variation to the layout and see how it can be configured.
Divider element configuration
Divider element comes with plenty of parameters allowing you to fine-tune content appearance reaching the best possible conversion rate.
Select the element in the layout to see its parameters.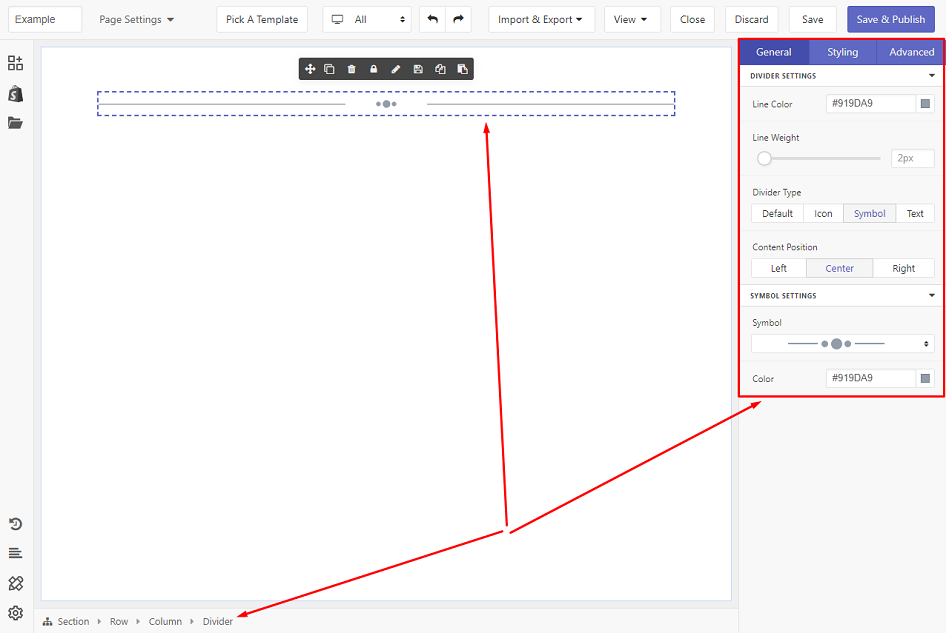 The parameters in General tab are specific for this element.
The parameters in Styling and Advanced tabs are common for all elements. Read about them in this article.
DIVIDER SETTINGS
Line Color

Choose line color for the divider with a color picker

Line Weight

Adjust the line weight (thickness)

Divider Type

Select the type of the divider.

Default

: A simple straight line divider with no other content on it

Icon

: A simple line and an icon. Options to select the icon, the color & the size of the icon and the shape & the dimension of the outer box containing the icon will appear when you switch to this divider type

Symbol

:

A simple line and a symbol. Options to select the symbol (6 pre-designed symbols) and the color of the symbol will appear when you switch to this divider type

Text

:

A simple line and a piece of text. Options to select the color and size of the text will appear when you switch to this divider type

Content Position

The position of the content on the divider, only applicable to

Icon

,

Symbol

or

Text

divider type.

SYMBOL SETTINGS
Symbol

Choose a symbol to be displayed on the divider

Color

Choose a color for the symbol