In this article, you will learn to create a password page and customize its design with PageFly.
Step 1: Activate password feature
First, activate the password feature by going to Shopify dashboard > Online Store > Preferences > Password protection.
Then, check Enable password box > type in the password and a message for visitors > hit Save.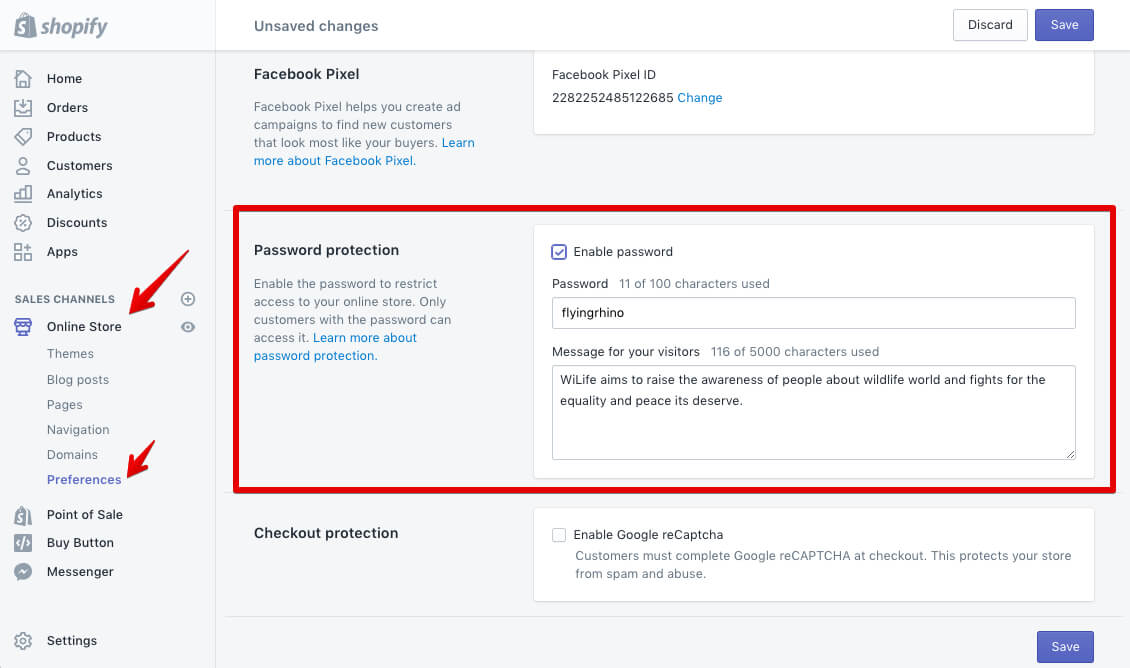 Step 2: Create a password page
When you are done with Step 1, return to PageFly app.
In PageFly Dashboard, choose the "+" sign > select New Password Page > Create password page.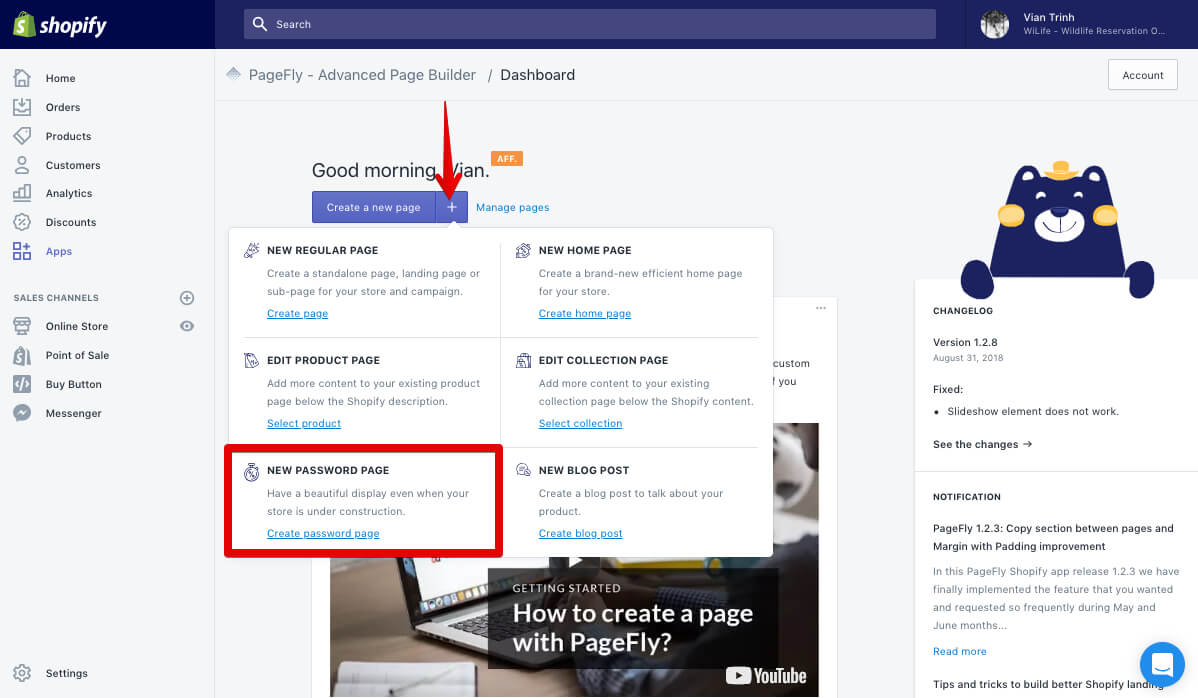 A new page will be created and the template library will pop up right away.
You can start out quickly with our templates by navigating to Template Type > choose Password > pick 1 of the 3 password templates.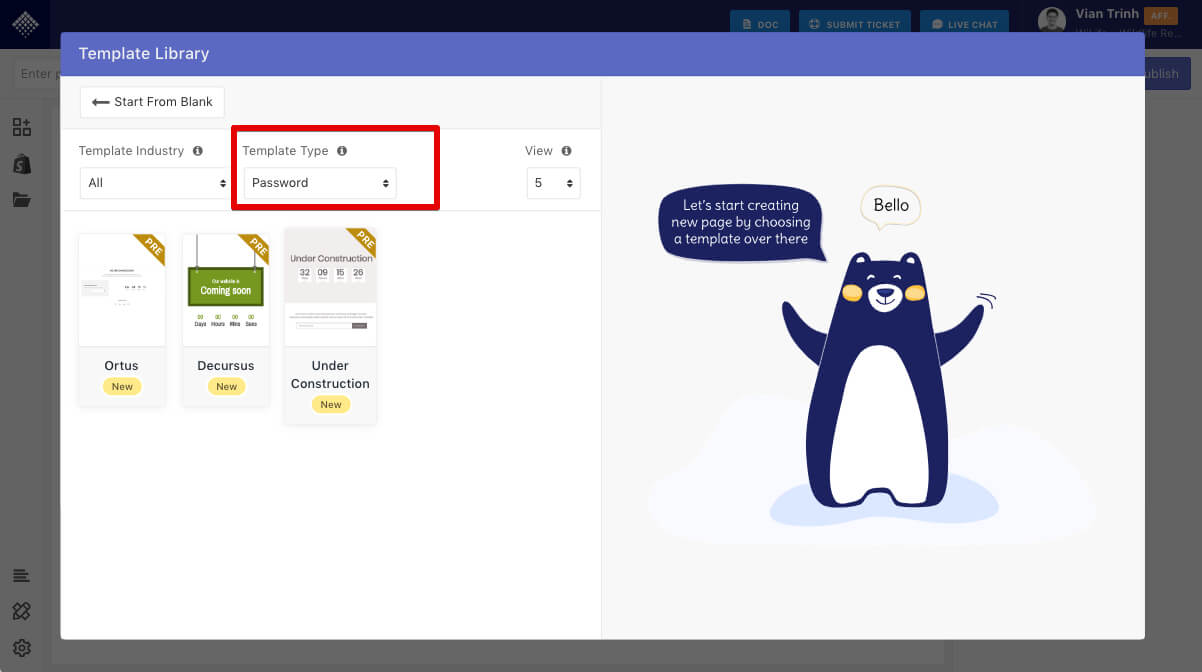 If you want to start from scratch, just hit Start from blank. You are now free to let your creativity run wild.
This is how the live password page looks like with the option checked.
However, please note that the style of the password button is designed by the theme that you are using, not PageFly.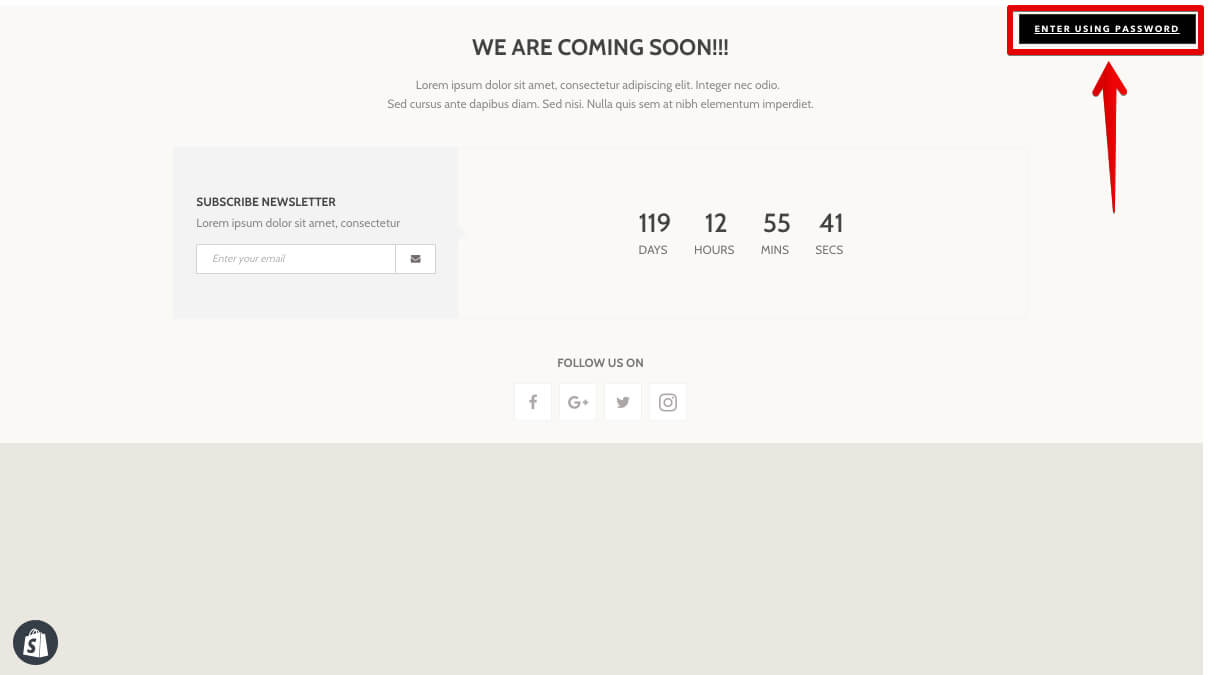 If you don't want users to be able to enter your site with a password, simply disable the option "Allow visitor to view page by entering password" in Page Settings.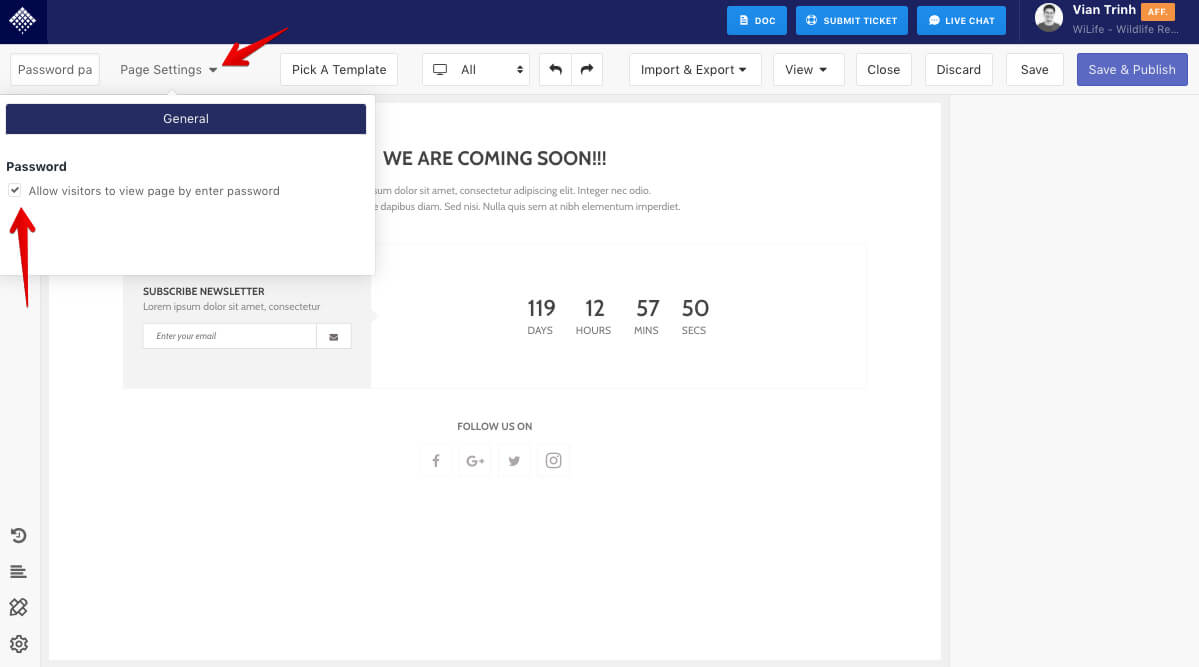 As a result, the button to access the site password has been removed.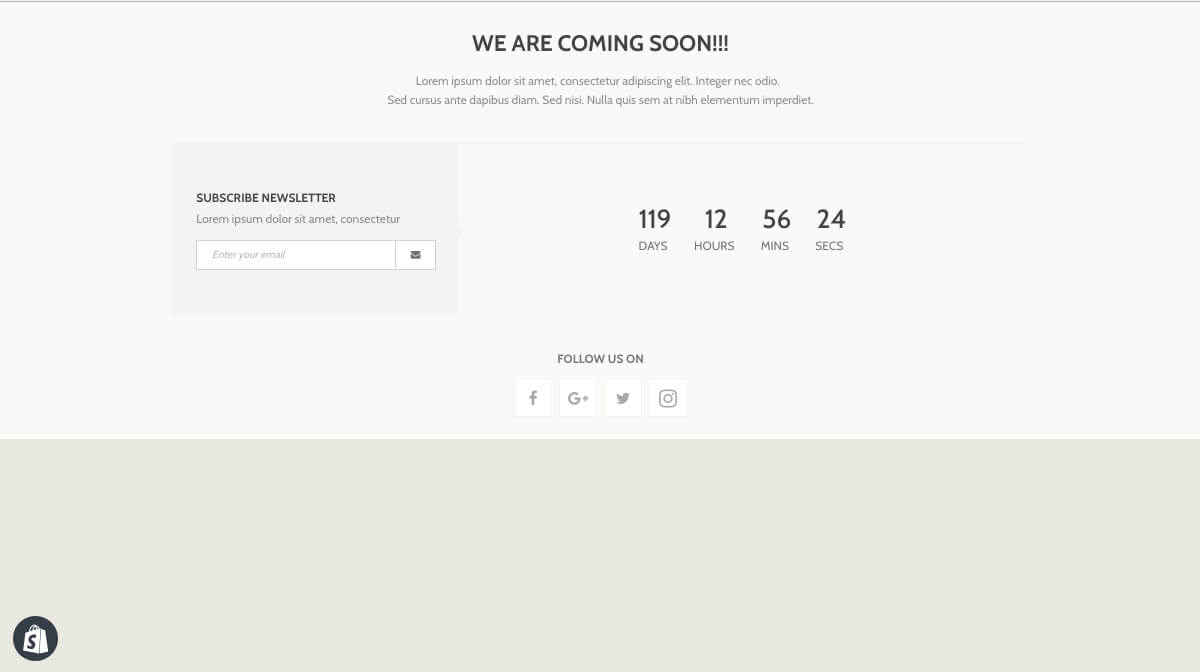 Step 3: Check mobile design
Last but not least, you need to check if the page is responsive on mobile.
To start, go to top bar > from Device Switcher > choose Mobile.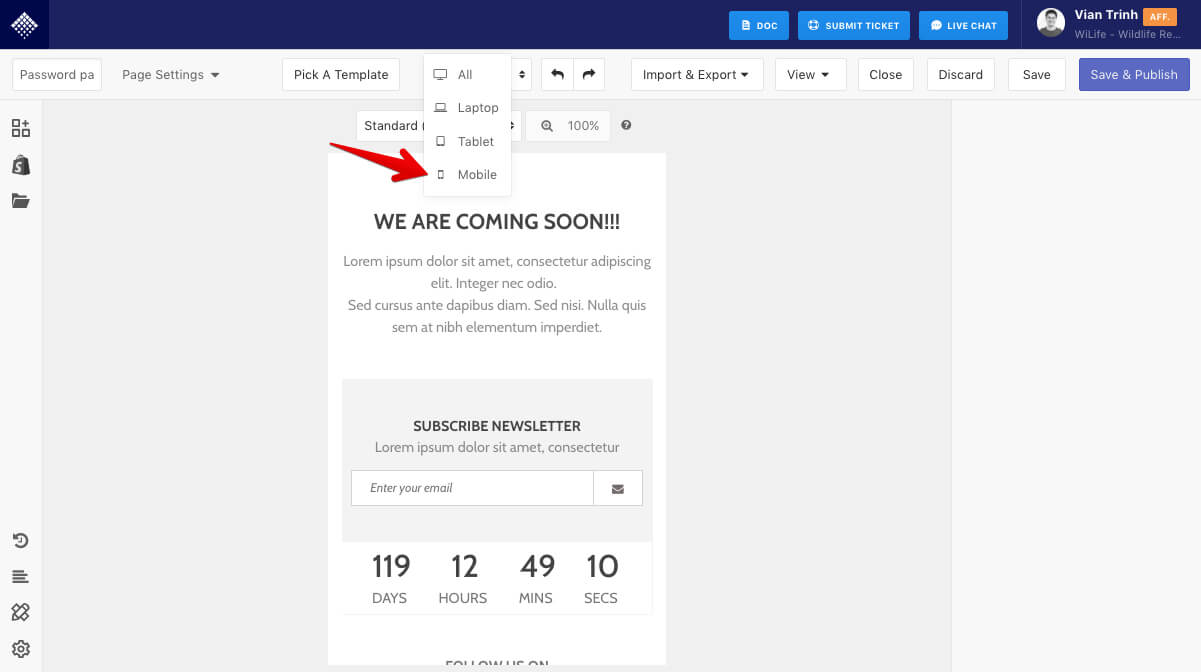 Lastly, hit Save & Publish when you're done with the masterpiece!