In this article, you will learn how to create a blog page with PageFly so you can have more control over the layout and design of your blog.
Step 1: Create a blog post page
PageFly makes it very easy to create a blog page. From PageFly Dashboard, click "+" > NEW BLOG POST > Create blog post.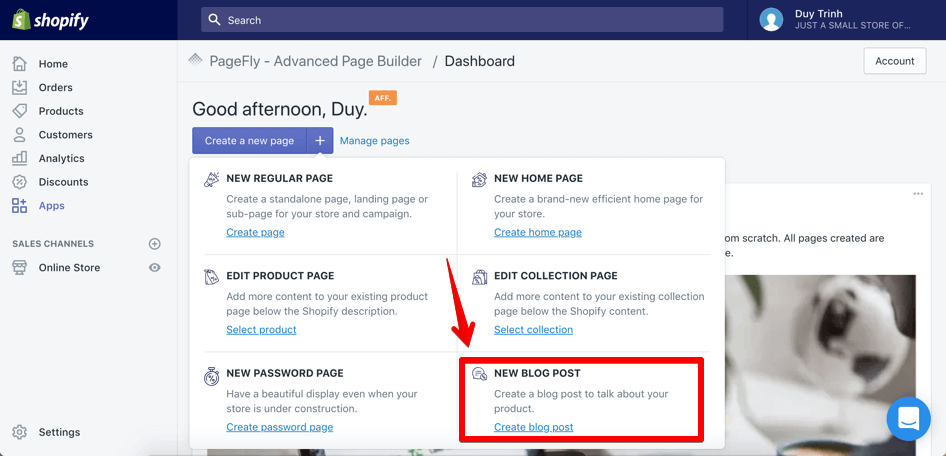 The next screen shows you a Template Library, where you can pick a suitable page template to start with.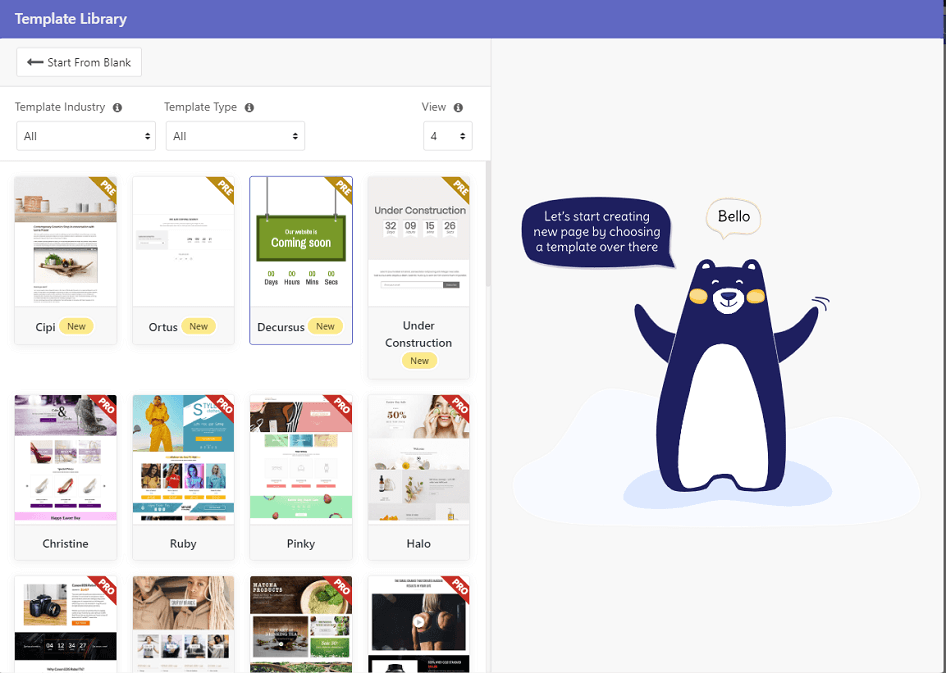 Bear in mind that you can also start with a blank page by choosing Start From Blank.
Step 2: Update content and design
Here we've chosen Cipi template because we did not want to start from scratch. You can change the information to suit your store.
In case you would like to know how to use Product list element, you can access this article. Also, if you are interested in Mailchimp and would like to know how it works with PageFly, just simply take a look at this article.
Step 3: Update page settings
From within PageFly Editor, navigate to Menu Bar > Page Settings to configure the settings for your blog page.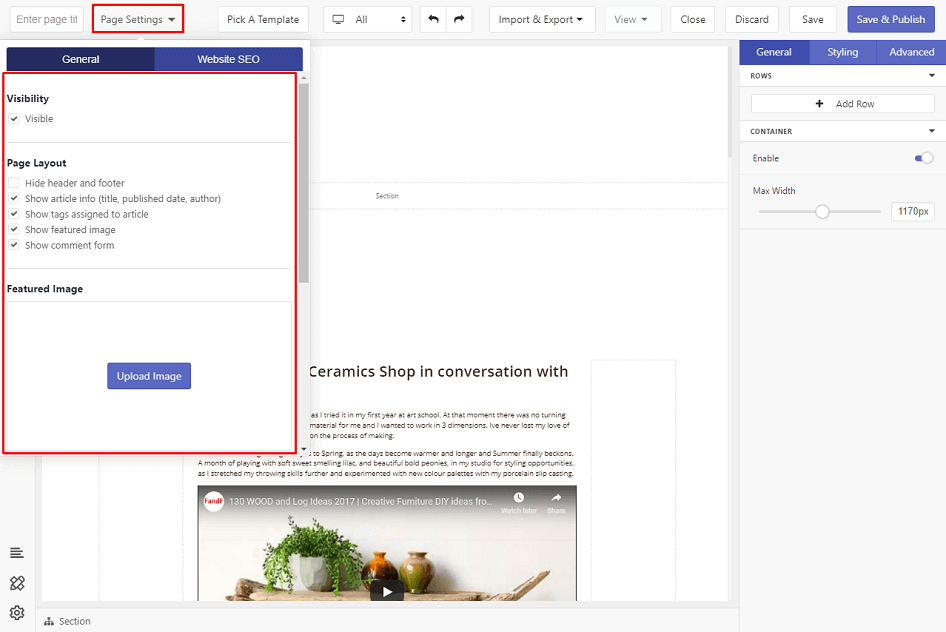 Visible:

Publish / Unpublish your blog post

Hide header and footer:

Hide / Unhide header and footer of your page

Show article info (title, published date, author)

: Show / Hide blog post's info

Show tags assigned to article:

Show / Hide the tags assigned to this blog post

Show featured image:

Show / Hide blog post's featured image

Show comment form:

Show / Hide the form for comments of the blog post

Upload Image:

Upload a featured image for this blog post

Author:

Author of the blog post

Blogs:

Category for the blog post

Tags:

Tags to be assigned to the blog post

Excerpt:

A summary of the post to appear on your home or blog
Additionally, these settings can also be changed by clicking on the Settings button of your Blog post page from PageFly Manage pages screen.