In this article, you will learn how to create a blog post page with PageFly.
In detail, you can have complete control over how the blog post displays. With that in mind, many take this opportunity to upsell or cross-sell products in their PageFly blog posts. 
As a result, it can attract more traffic and grow conversion rate for your store.
Step 1: Create a blog post page
First, in PageFly Dashboard, click "+" > NEW BLOG POST > Create blog post.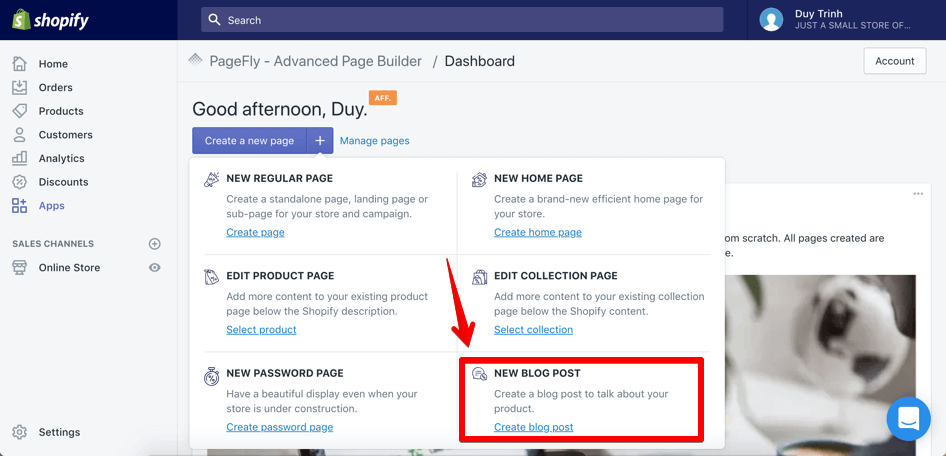 After that, you will see the Template Library modal, where you can pick a nice template to start with.
Second, switch the "Template Type" option to "Blog post".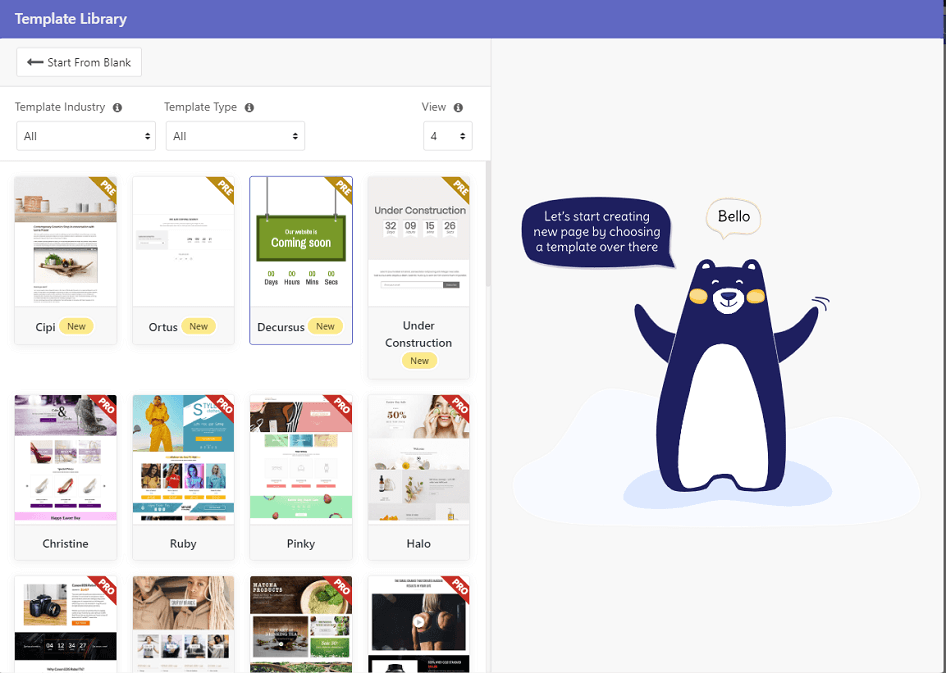 Of course, you can start with a blank page by choosing Start From Blank.
Step 2: Update content and design
In this example, we choose Cipi template because of its insane popularity. Indeed, you can change the information and design to suit your store.
As mentioned above, you can use blog post to do up-sell or cross-sell for your products. With such purpose, the element most used is Product List element. If you want know how to use the Product list element, you can access this article.
Similarly, if you are interested in Mailchimp and want to use it in PageFly, follow this article.
Step 3: Update page settings
Third, in the Editor, navigate to Menu Bar > Page Settings to change settings for your blog page.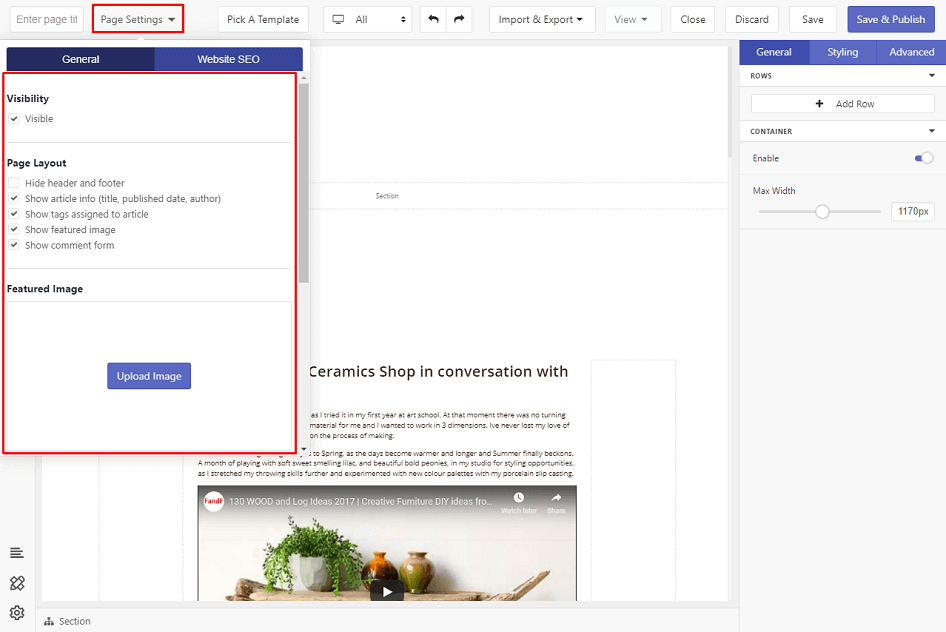 In detail, let's look into the setting modal:
Visible:

Publish / Unpublish your blog post

Hide header and footer:

Hide / Unhide header and footer of your page

Show article info (title, published date, author)

: Show / Hide blog post's info

Show tags assigned to article:

Show / Hide the tags assigned to this blog post

Show featured image:

Show / Hide blog post's featured image

Show comment form:

Show / Hide the form for comments of the blog post

Upload Image:

Upload a featured image for this blog post

Author:

Author of the blog post

Blogs:

Category for the blog post

Tags:

Tags to be assigned to the blog post

Excerpt:

A summary of the post to appear on your home or blog
Still, you can change these settings in PageFly Manage pages by clicking on Settings button of your Blog post page.