In this article, you will learn about what will happen to your PageFly pages after you cancel your PageFly paid subscription and go to FREE plan.
From paid subscription to free subscription
No worries, all of your pages still work normally on live view. If you switch from a paid plan to a FREE plan, you still have access to all PageFly's elements and features.
However, you can choose only 01 page in each page type to edit. The number of sections you can save is limited to 01 and only your 03 latest history versions are saved. You can compare the FREE plan with the PAID plans from here.
Before you cancel the subscription, remember to hit Save & Publish on your PageFly pages to make sure they're up and running on the most updated version.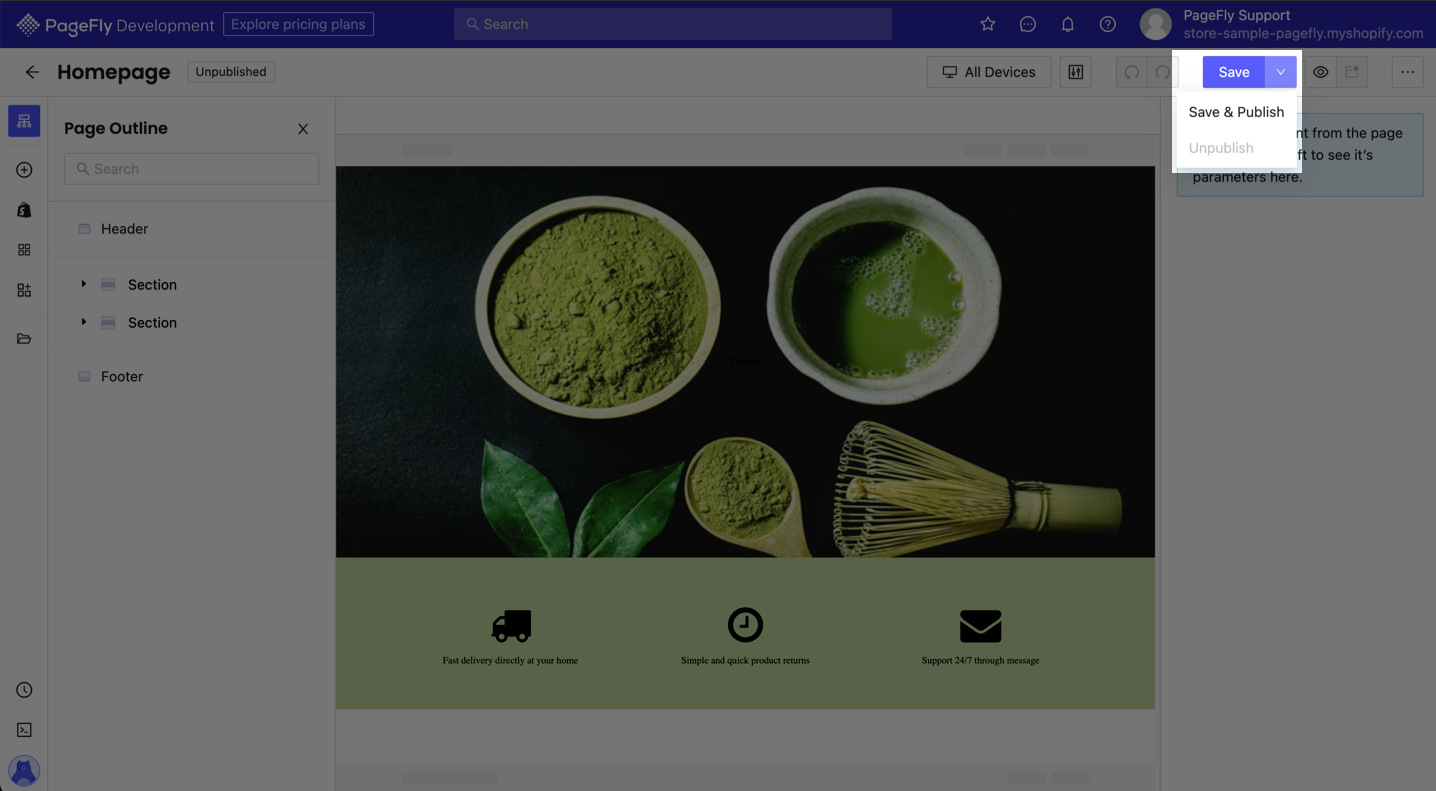 Important: Once you explicitly choose a page to edit in a page type, there's no way you can go back unless you upgrade to a paid plan.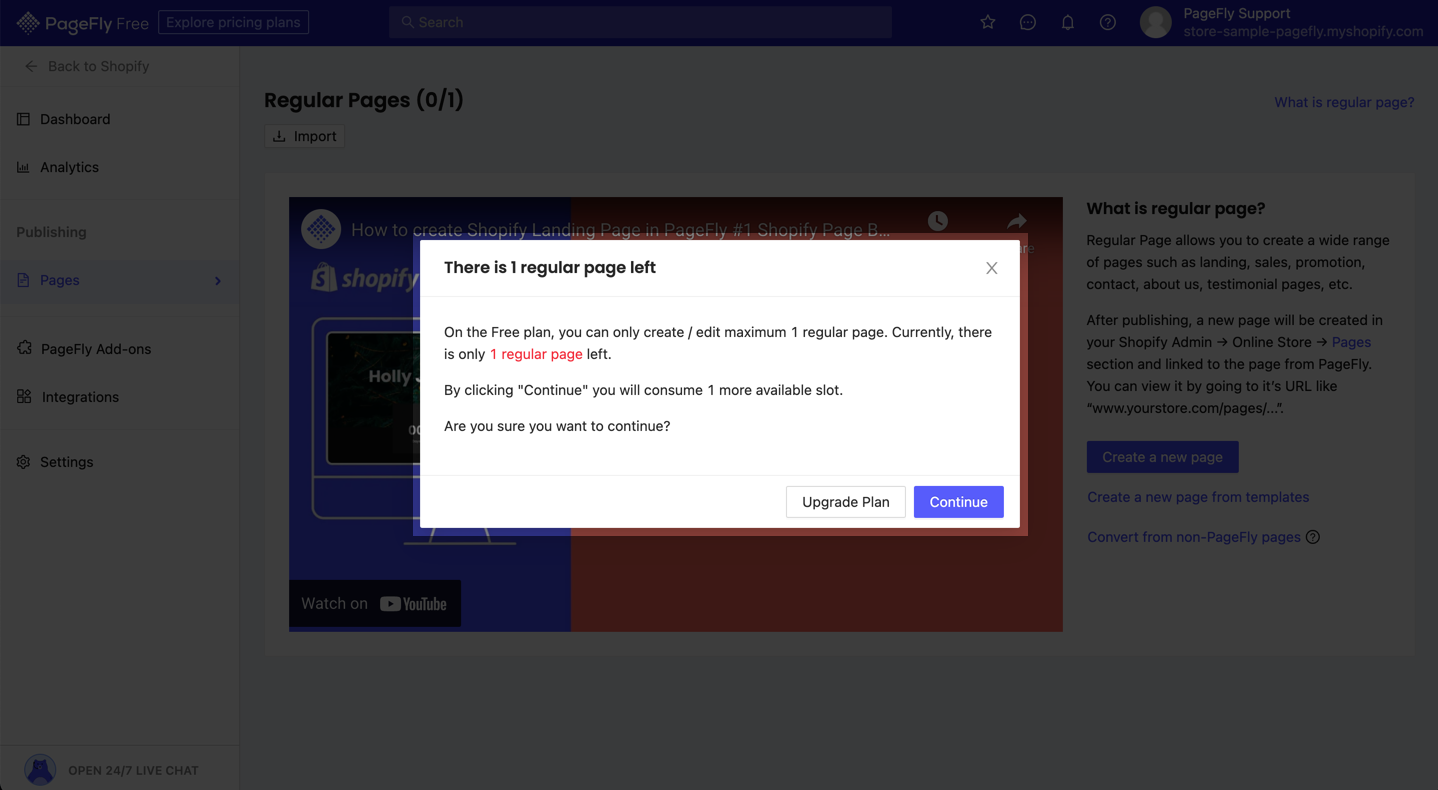 Note: After downgrading, if you switch into a higher plan, its plan benefits still be performed fully as normal. Let check the Pricing plans to know more about plan's benefit.